Ash vacuum AD 3 Premium Fireplace
The ash and dry vacuum cleaner with 1,200 W power and a sturdy 17-litre metal container. The ideal device for effective and safe ash cleanup. Includes suction tubes and floor nozzle for use as a fully-fledged dry vacuum cleaner.
Compact, practical, versatile: The AD 3 Premium Fireplace ash and dry vacuum cleaner with 1,200 W turbine features high, long-lasting suction. The unique filter system, consisting of a flat pleated filter and a coarse dirt filter, allows large amounts of ash to be vacuumed up. The metal container and metallic suction hose provide maximum security for vacuuming up ash. The bevelled hand tube is easy to handle and is especially effective in corners and difficult-to-reach places in the chimney. Complete removal of ash deposits has never been easier. All included accessories and the power cable can be stowed quickly and compactly in the accessories holder. A floor nozzle suitable for cleaning both hard surfaces and carpeting is included. Together with the high-quality chrome-plated suction tubes, the AD 3 Premium Fireplace can be used anywhere as a fully-fledged dry vacuum cleaner.
Features and benefits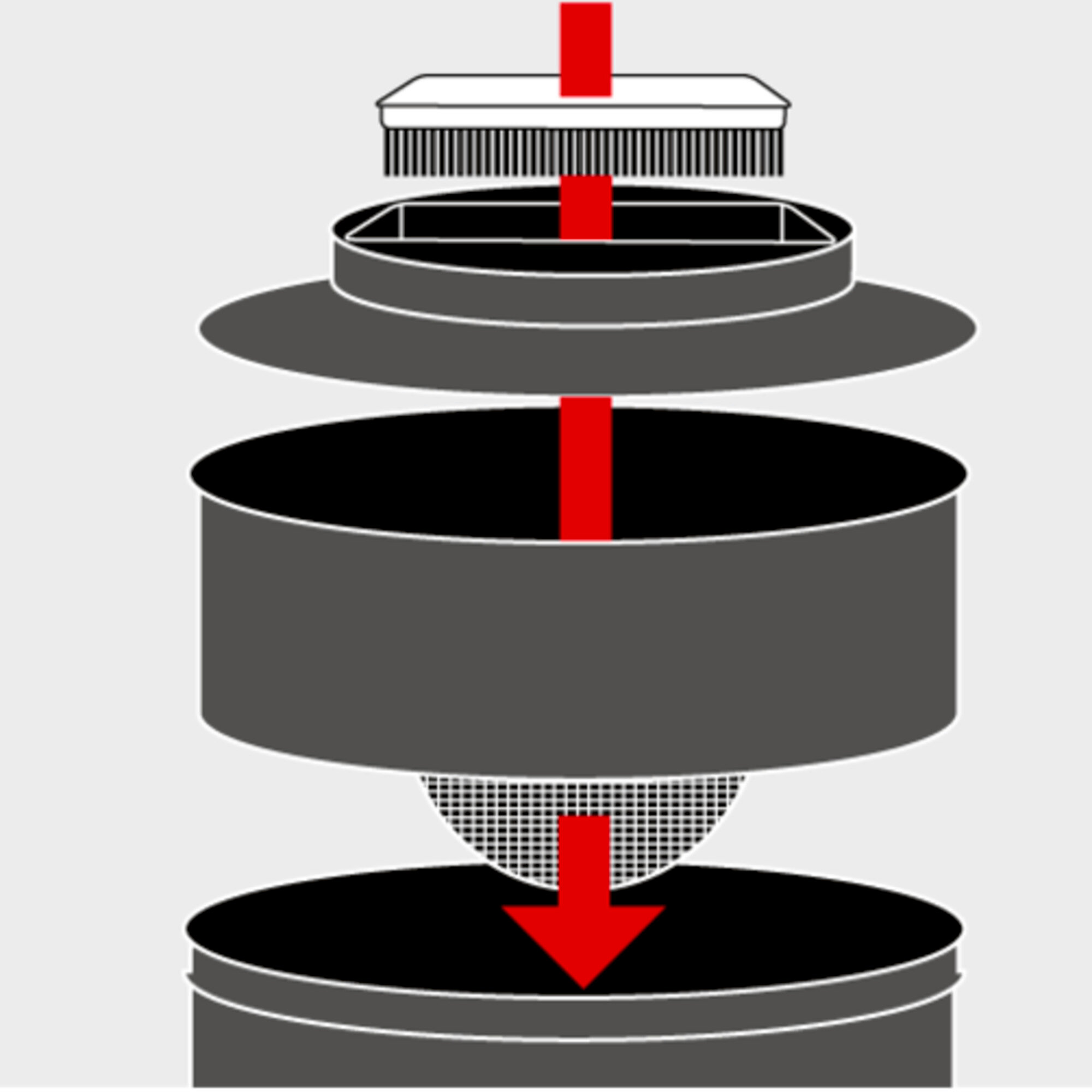 Filter system with sturdy flat pleated filter and metallic coarse dirt filter
For high and long-lasting suction power. Suitable for vacuuming large quantities of dirt.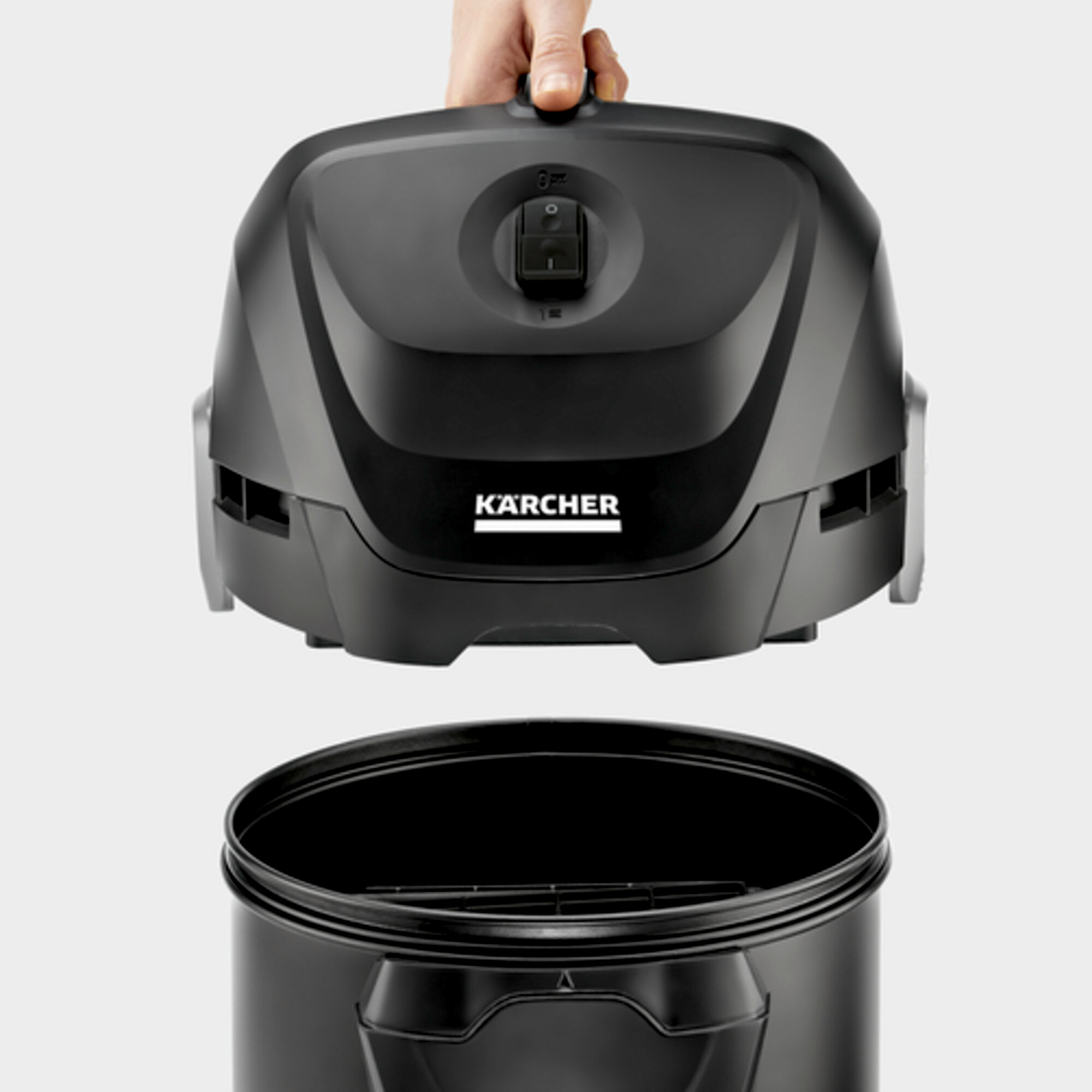 Flame-resistant material, metal container and metal hose
For maximum safety while vacuuming ash - even when used incorrectly.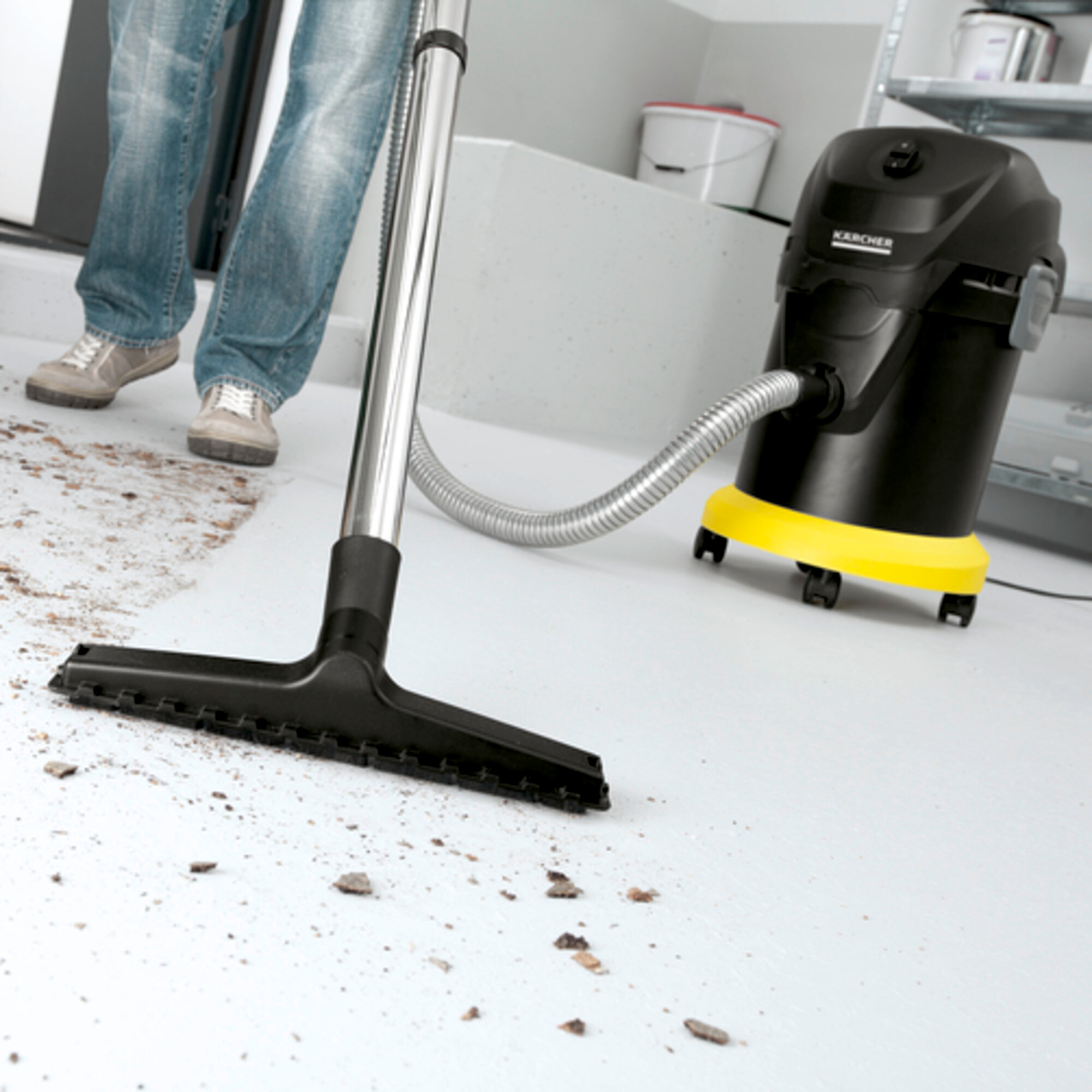 Special accessories for use as a dry vacuum cleaner
Also suitable for vacuuming hard floors. Can be used in different applications.
Angled handheld tube
For thorough cleaning of all corners and constricted places in the chimney.
"Pull & Push" locking system
The container can be quickly and easily opened, closed and emptied.
Practical accessory holder on the machine
Space-saving, safe and practical storage of included accessories.
Large cord hook
For safe and convenient storage of the connecting cable.
Rollers
Flexible operation.
High freedom of movement.
Compact design
Flexible and versatile use.
Space-saving storage.
Specifications
Technical data
Rated input power / Amps (W)
max. 1200
Vacuum (mbar/kPa)
200 / 20
Air flow (l/s)
65
Container capacity (l)
17
Container material
Metal
Power cable (m)
4
Standard accessory ID (mm)
35
Supply voltage (V/

Hz

)
220 - 240 / 50 - 60
Weight without accessories (kg)
6.4
Weight incl. packaging (kg)
9.3
Dimensions (L x W x H) (mm)
372 x 338 x 556
Equipment
Suction hose, 1.7 m, Zinc coat
Suction tubes, 2 piece(s), 0.5 m, 35 mm, Chrome-plated
Dry vacuum nozzle, Clips floor nozzle with 2 brush strips
Flat pleated filter, 1 piece(s), made of polyester
Sturdy bumper
Cable hook
Accessory storage on the device
Application areas
Chimney cleaning
Grill cleaning
Ash removal
Removal of coarse dirt (e.g. in a workshop, garage or cellar)
Vacuuming up dry dirt