Scrubber drier B 60 W Bp Pack

Dose

(170Ah)
Walk-behind scrubber drier (60 l) for areas from 1000 - 2500 m². With traction drive, KIK system, tank rinsing system, Auto Fill function, cleaning agent dosing unit and battery (170 Ah).
The B 60 W Bp walk-behind scrubber drier with drive, maintenance-free battery (24 V, 170 Ah) and KIK key system offers comfort as well as easy and safe handling. There is a choice of roller heads (55, 65 cm) or disc heads (55, 65 cm) (include with order). The brush contact pressure is adjustable, the heads are quickly fitted / changed. The roller system offers a pre-sweep function for coarse particles. The eco!efficiency mode extends the battery runtime, the tank rinsing system facilitates the cleaning of the dirty water tank, the Auto Fill function makes possible simple and time-saving filling of the fresh water tank and the Dose cleaning agent dosing doses the cleaning agent directly from the cleaning agent container. One of the 4 available squeegees is also required for operation.
Features and benefits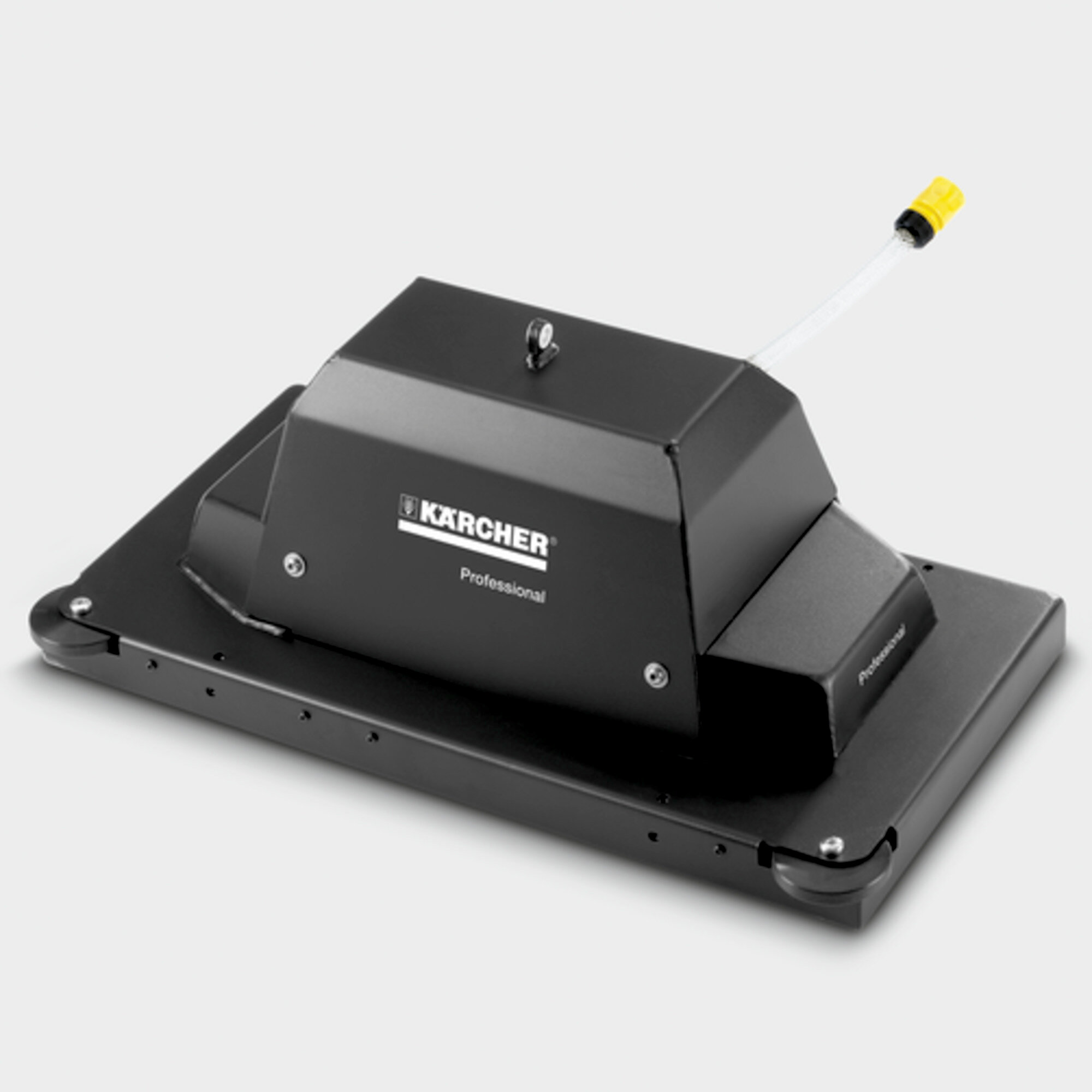 Brush head either with disc or roller technology
With 55 or 65 cm working width. With integrated sweep bin for coarse particles. Roller head with integrated sweeping function. Brush heads can be quickly fitted and replaced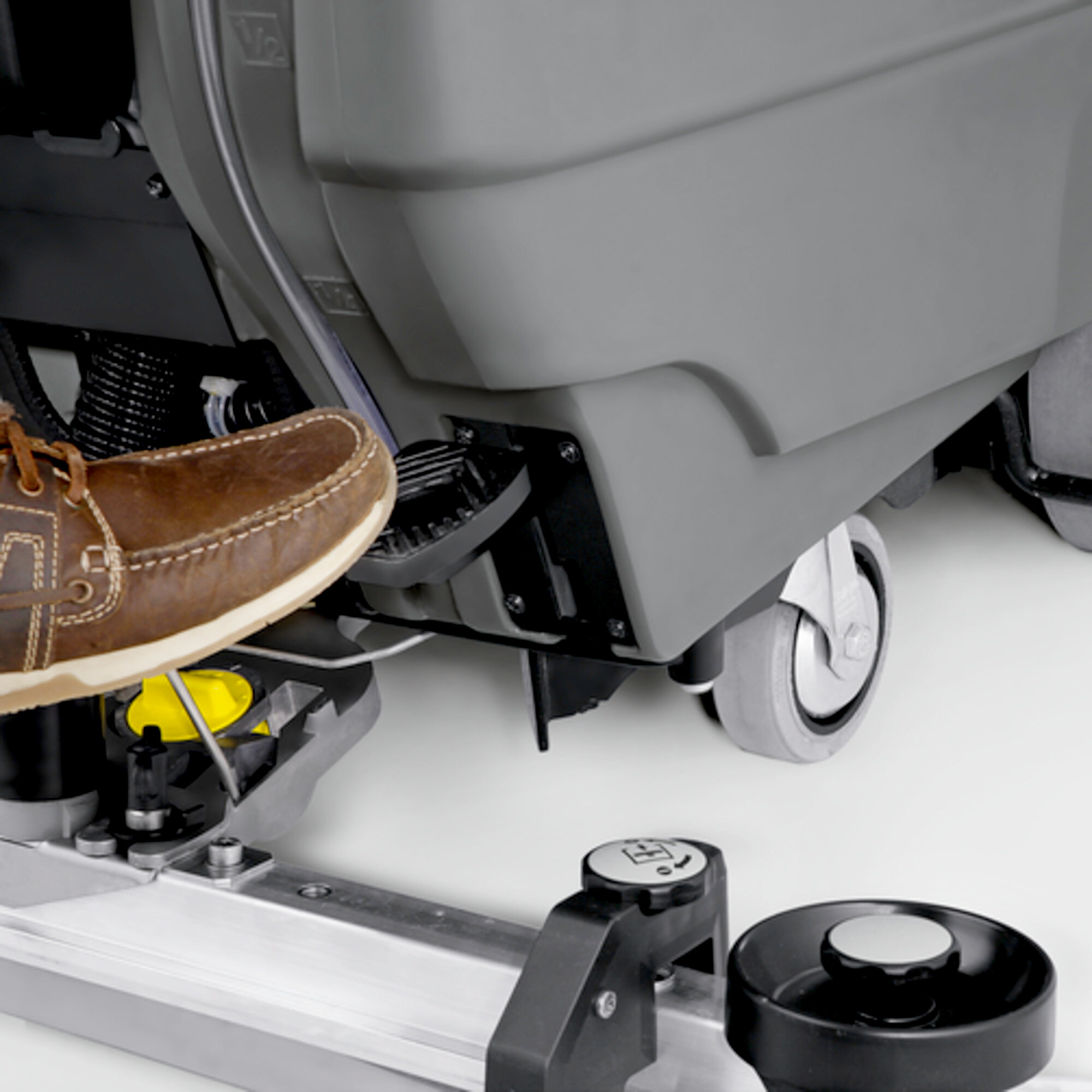 Adjustable brush contact pressure
The contact pressure can be set to five different levels. Adjustable contact pressure as required.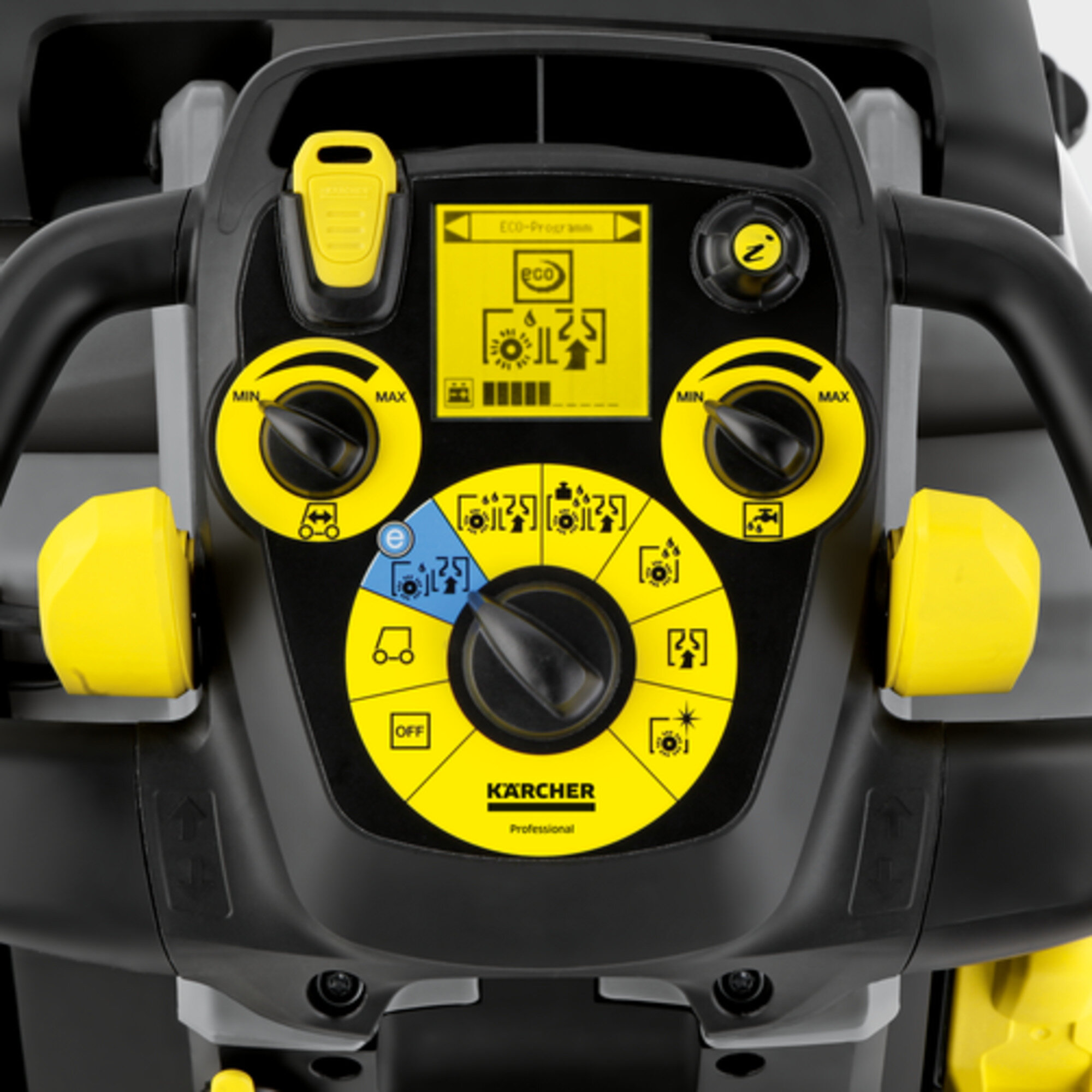 Powerful traction drive
Easy to operate thanks to continuous speed adjustment (forwards and backwards). Maximum speed can be preset. Operated by control levers on the handle.
With
Dose

cleaning agent dosing system.
With on-board detergent dosing unit
Precise and even dosing (can be set up to 3%).
No contamination of the tank, since it is only filled with fresh water.
Powerful 170 Ah battery and on-board charger
For long runtimes. Absolutely maintenance-free.
The charge curve of the built-in charger is perfectly adapted to the different battery types.
For a long battery life.
EASY Operation selector switch
Simple operation.
The basic functions are easily controlled using the EASY switch.
Energy-saving
eco!efficiency

mode
For significantly reduced energy consumption and substantially longer battery runtime.
The

eco!efficiency

mode is extra quiet and optimal for noise-sensitive areas (such as hospitals or hotels).
Straight or curved squeegee
Perfect suction on every floor.
Different suction lips to choose from: natural rubber, oil-resistant polyurethane, slotted suction lips for sensitive floors or closed for rough floors.
Innovative KIK system
Yellow key for operators, grey key for supervisors.
Reduced service costs thanks to less operating error.
Machine can be optimally adjusted to different cleaning requirements.
Practical machine shape
The slim machine is also very easy to manoeuvre in confined areas.
The asymmetrical shape offers the best view of the area to be cleaned.
The brush head is independent of the chassis and can be optimally adjusted to uneven surfaces.
Specifications
Technical data
Supply voltage (V/

Hz

)
100 - 240 / 50 - 60
Working width of brushes (mm)
550
Working width, vacuuming (mm)
850
Max. area performance (m²/h)
2200
Practical area performance (m²/h)
1650
Tank of fresh/dirty water (l)
60 / 60
Brush contact pressure (g/cm²)
26 - 315
Brush rotational speed (rpm)
180 - 1300
Rated input power (W)
2100
Traction motor (W)
300
Battery (V/Ah)
24 / 170
Battery runtime (h)
max. 3
Sound pressure level (dB(A))
61
Drive type
Battery
Weight incl. packaging (kg)
218.3
Dimensions (L x W x H) (mm)
1516 x 748 x 1146
Equipment
Tin
Powerful traction drive
Battery and built-in charger included
Tank-in-tank design
Motor, Battery