High pressure washer
HD 7/16-4 St
The configurable HD 7/16-4 ST, with a working pressure of 160 bar, is the starting version in the area of stationary high-pressure cleaners with single-lance operation
The 7/16-4 ST is an entry-level model in the range of stationary cold water high-pressure cleaners from Kärcher. With a working pressure of 160 bar, it also impressively handles difficult cleaning tasks. But in particular it shines with its large range of (in part retrofitted) configurable equipment details. For example, the machine is also available as a hot water version. Also options such as pressure relief, dry-running protection, stainless steel housing, water softening or elapsed time counter are available. In addition there is the option of drawing in 1 or 2 cleaning agents at high or low pressure, and also, thanks to the extensive range of accessories, of optimally adapting the machine to its place of use. New developments that increase operating comfort, such as the EASY!Force high-pressure gun, which utilises the recoil force of the high-pressure jet to reduce the retaining force to zero, and the EASY!Lock quick-release couplings, enable handling that is five times faster than conventional screw connections without compromising on robustness or longevity, are standard features.
Features and benefits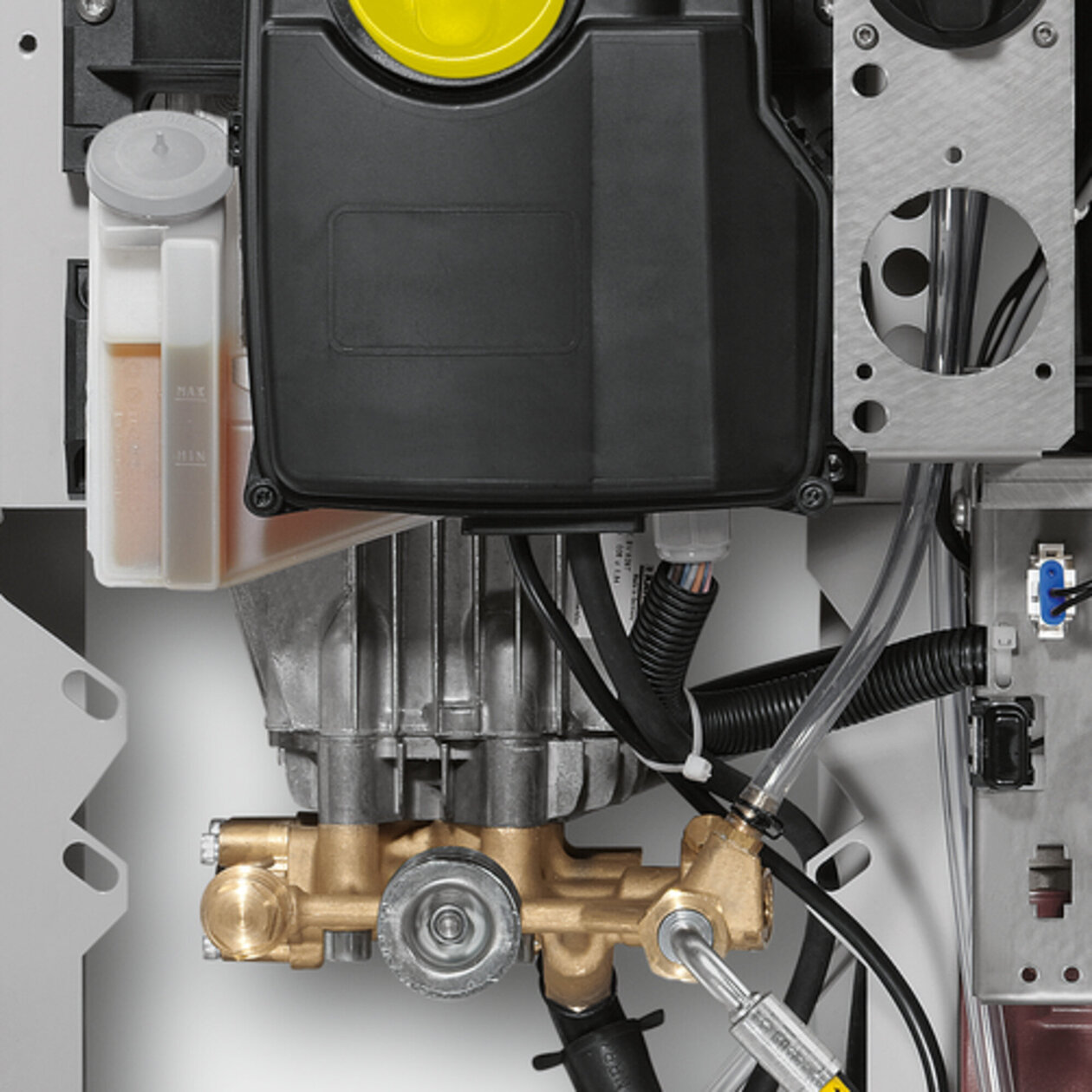 Always flexible thanks to fast retrofitting capability
Most functions and accessory parts can be retrofitted at any time. Simple Plug 'n' Play saves assembly costs. Adjustment to changed requirements instead of a new purchase.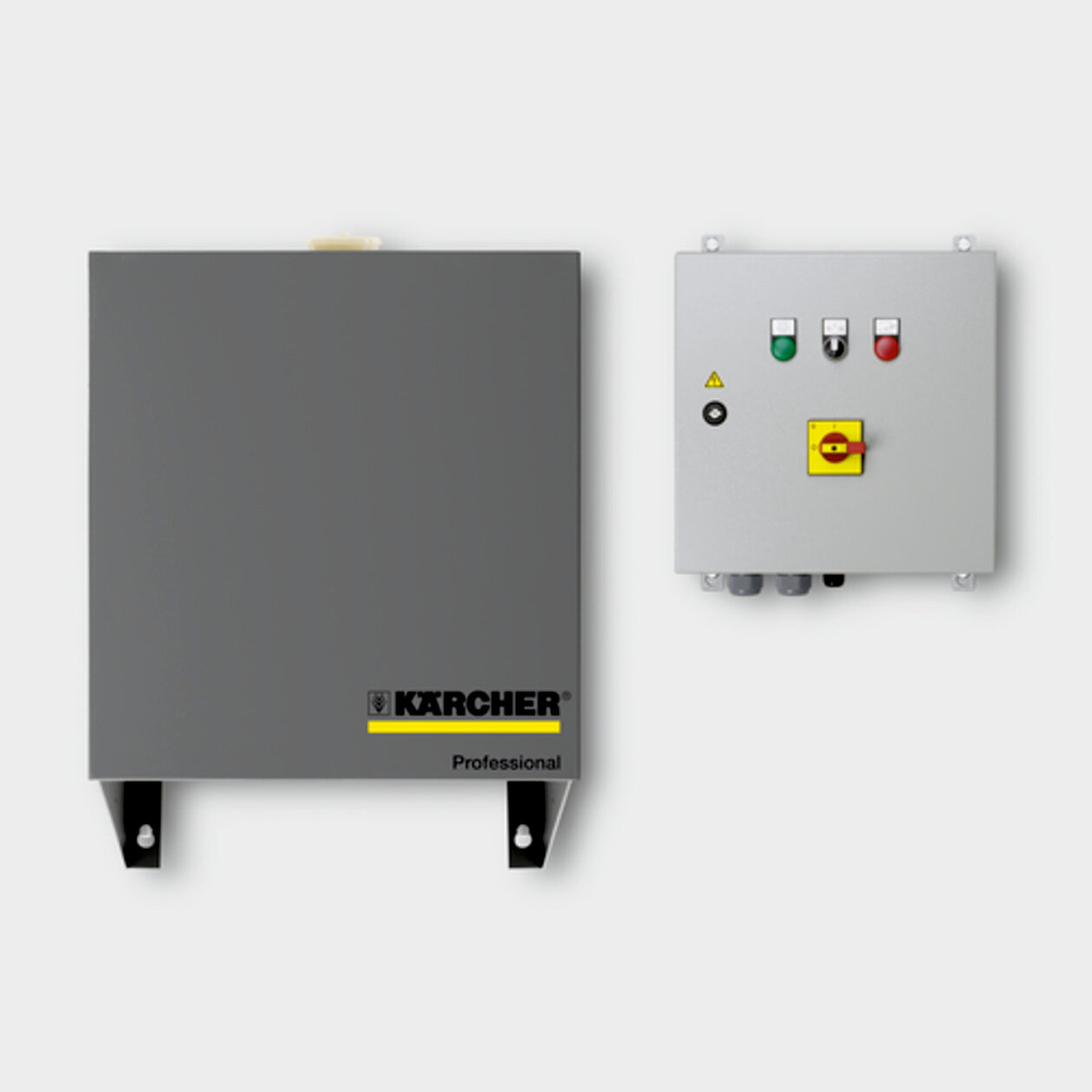 Very hot and effective cleaning thanks to a high inlet temperature
Up to 70°C water supply temperature even in the basic model. With an advance pressure pump and heat-resistant seals, temperatures of up to 85°C can be achieved. Simple pre-connection of a HWE 860 hot water generator possible.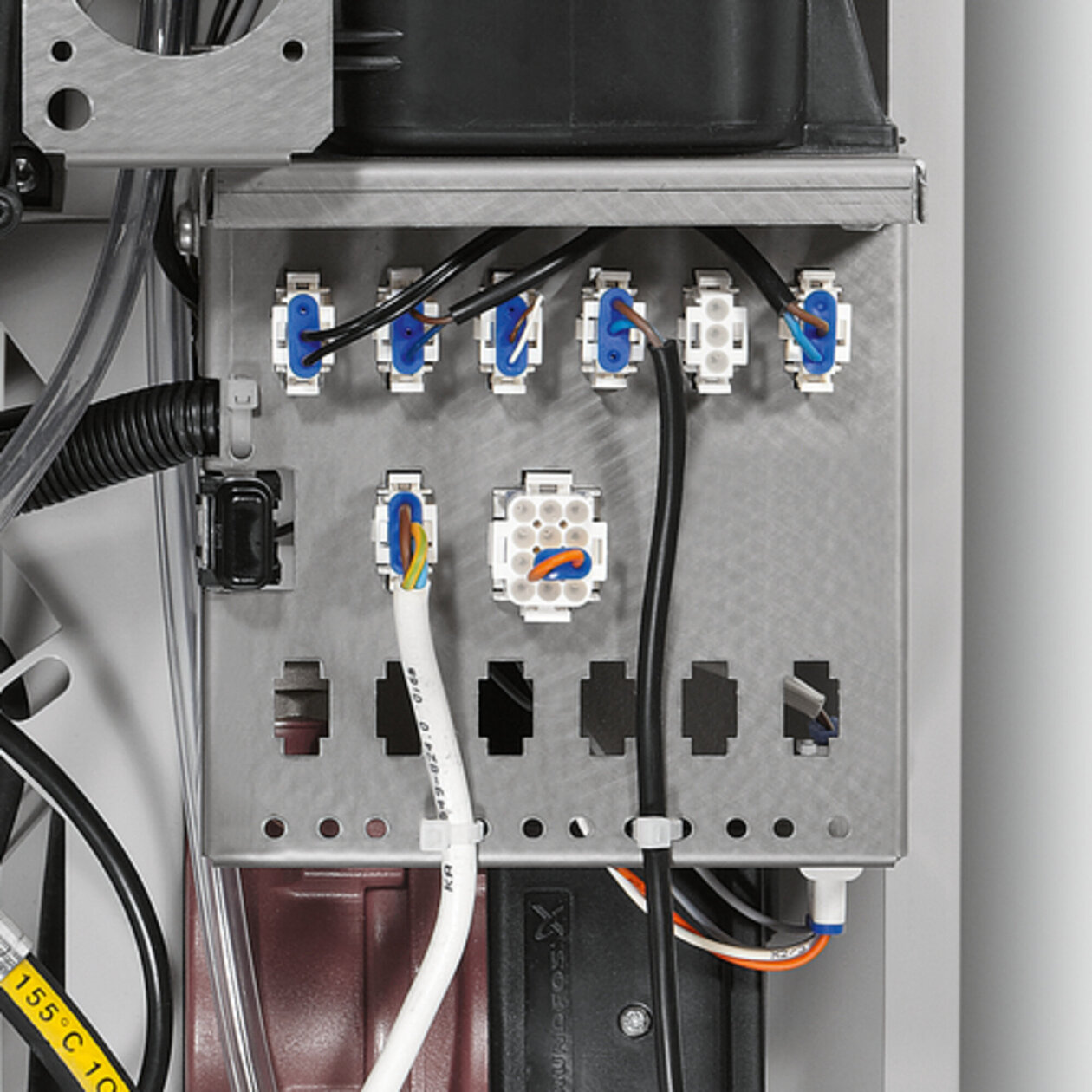 Individual configurability saves investment costs
You don't pay for anything that isn't really needed. Simply choose a basic unit and add only the required functions. Over 50 accessories for ease of use.
Long lifetime guarantees high value retention
Slow-running 4-pole electric motor.
Hard-wearing ceramic pistons.
Individually adjustable switch-off times reduce the operating time.
Specifications
Technical data
Current type (Ph/V/

Hz

)
3 / 400 / 50
Flow rate (l/h)
300 - 700
Working pressure (bar/MPa)
30 - 160 / 3 - 16
Max. pressure (bar/MPa)
190 / 19
Inlet temperature (°C)
70
Connected load (kW)
5
Protection (A)
16
Number of users
1
Mobility
Stationary
Weight (with accessories) (kg)
53
Dimensions (L × W × H) (mm)
533 x 420 x 790
Equipment
Spray gun,

EASY!Force

Advanced
High-pressure hose, 10 m, ID 8, 315 bar
Triple nozzle (0°/ 25°/40°), Manual
Stainless steel spray lance, 1050 mm
Prepared for remote control
Prepared for servo control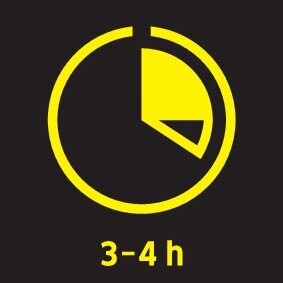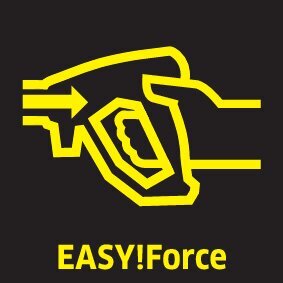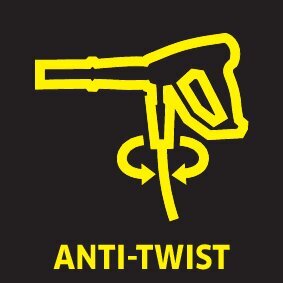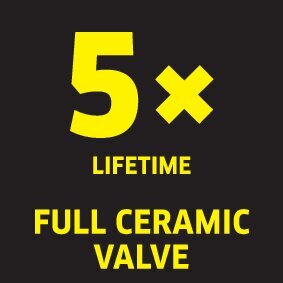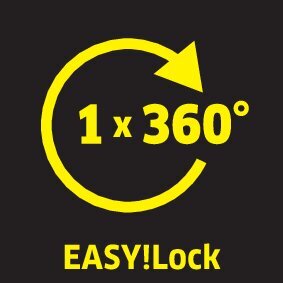 Application areas
Vehicle and machine cleaning in the automotive, industry and agricultural area