K 3 Full Control Deck Pressure Washer
The Kärcher K 3 Full Control Deck pressure washer ideal for cleaning 25 m²/h area performance.
Patented pump technology for a long lasting pressure washer!
Patented nozzle technology for a wider cleaning area - get the job done quicker.
Clean cars, pavers, driveways, decks & many other outdoor areas.
Comes with surface cleaner, detergent & dirt blaster lance.
Maximum control for every surface – thanks to the spray lance with pressure control and pressure indicator on the spray gun. Included in the equipment of the K 3 Full Control Deck are the spray gun with pressure indicator as well as two smooth-running rollers, a 6 m long high-pressure hose, a dirt blaster with a rotating point jet for stubborn dirt, a water filter for protecting the pump from invasive dirt particles, an extendable telescopic handle and a stable stand base. The extra Deck Kit guarantees splash-free cleaning of larger areas around the home and includes the T 150 surface cleaner and 500 ml of the "Patio & Deck" detergent. The included Power Scrubber PS 20 provides ideal conditions for exemplary wooden patio cleaning. Area performance: 25 m²/h.
Features and benefits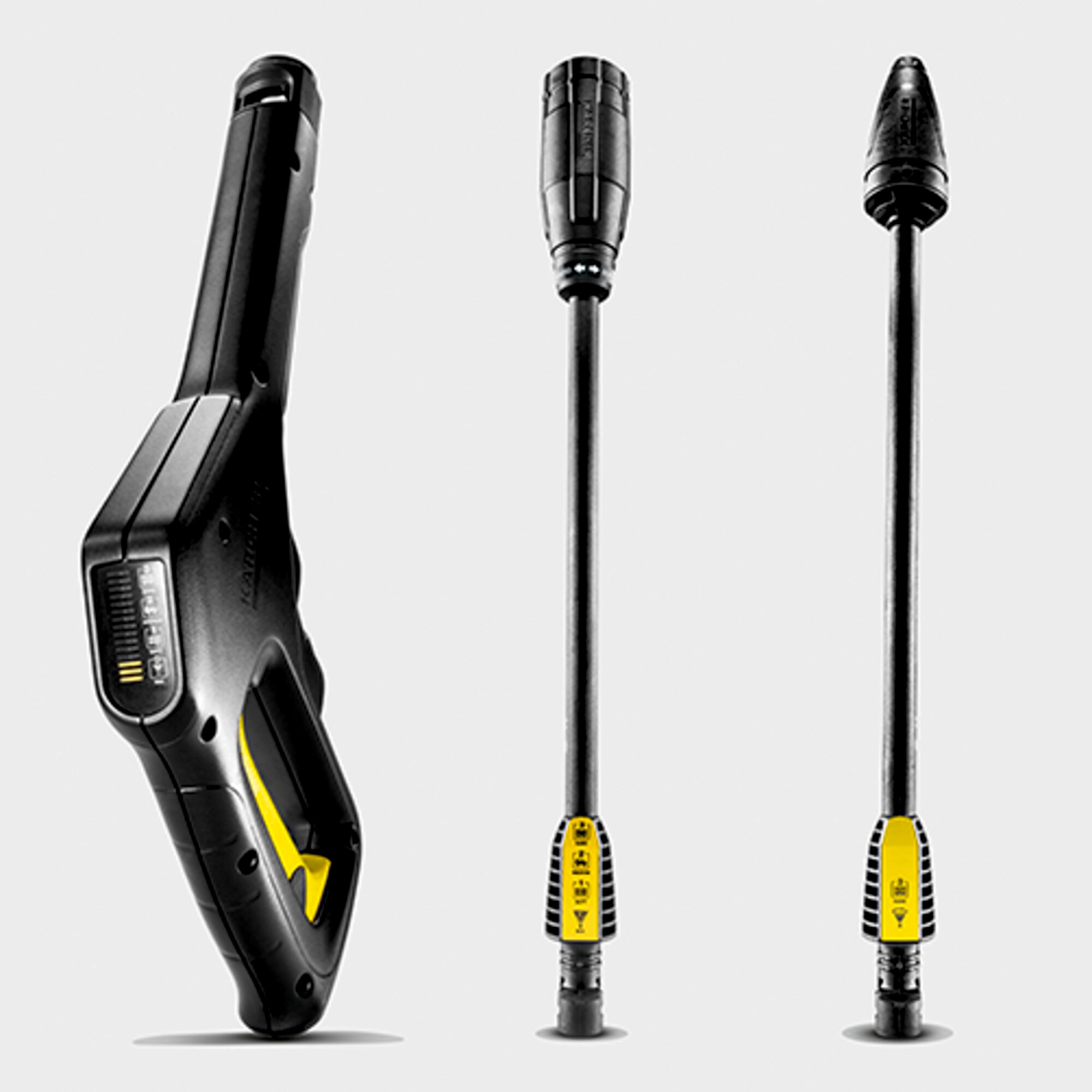 Power gun Full Control and spray lances
Three pressure settings and a detergent setting ensure the optimal setting for every surface. The pressure can be regulated by twisting the Vario Power spray lance until the desired level is shown. The manual display on the Full Control Power Gun allows easy checking of the setting.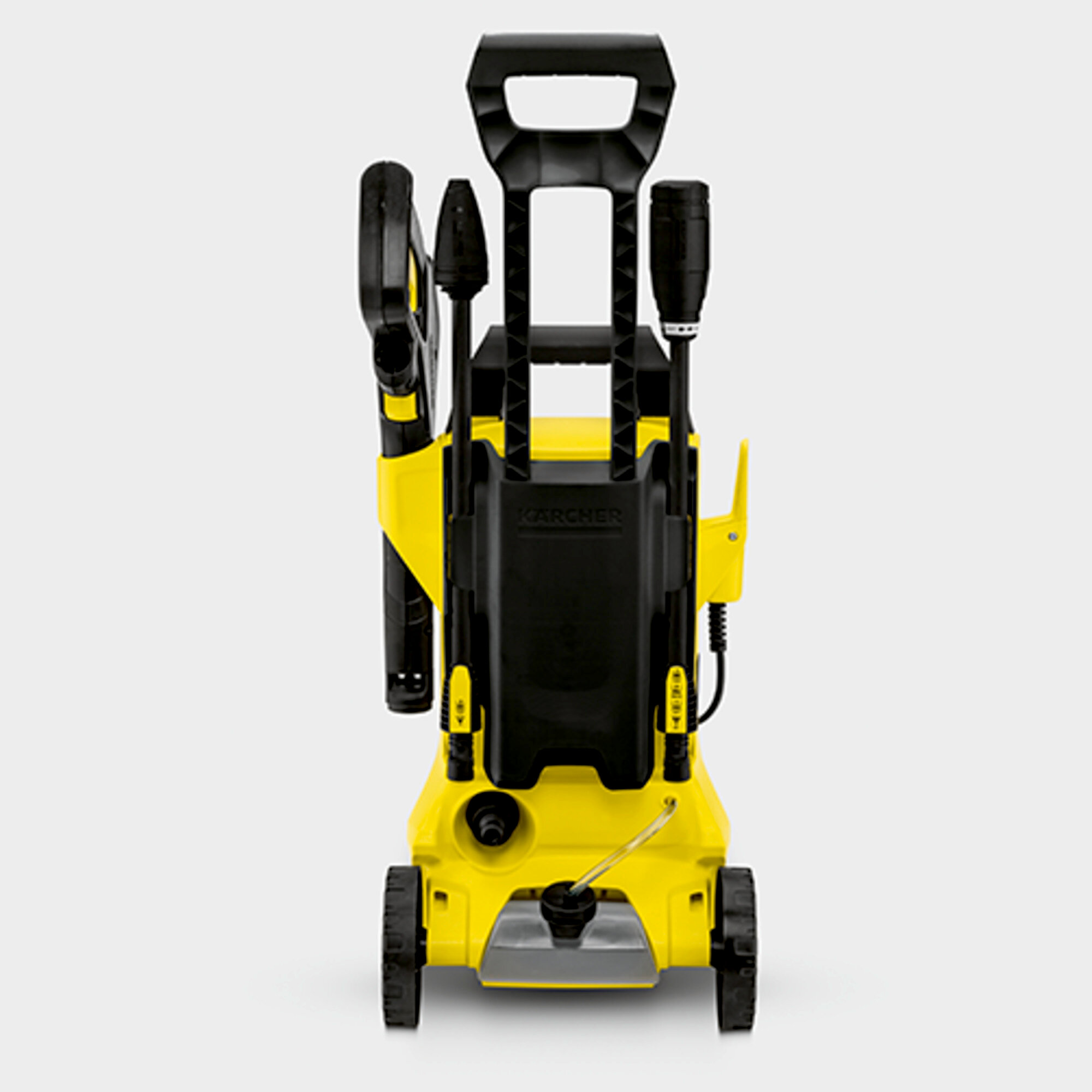 Supports for accessories, high-pressure gun and cable
Spray lances are always accessible and within easy reach. Generous cable hooks allow tidy storage of the cable directly on the device.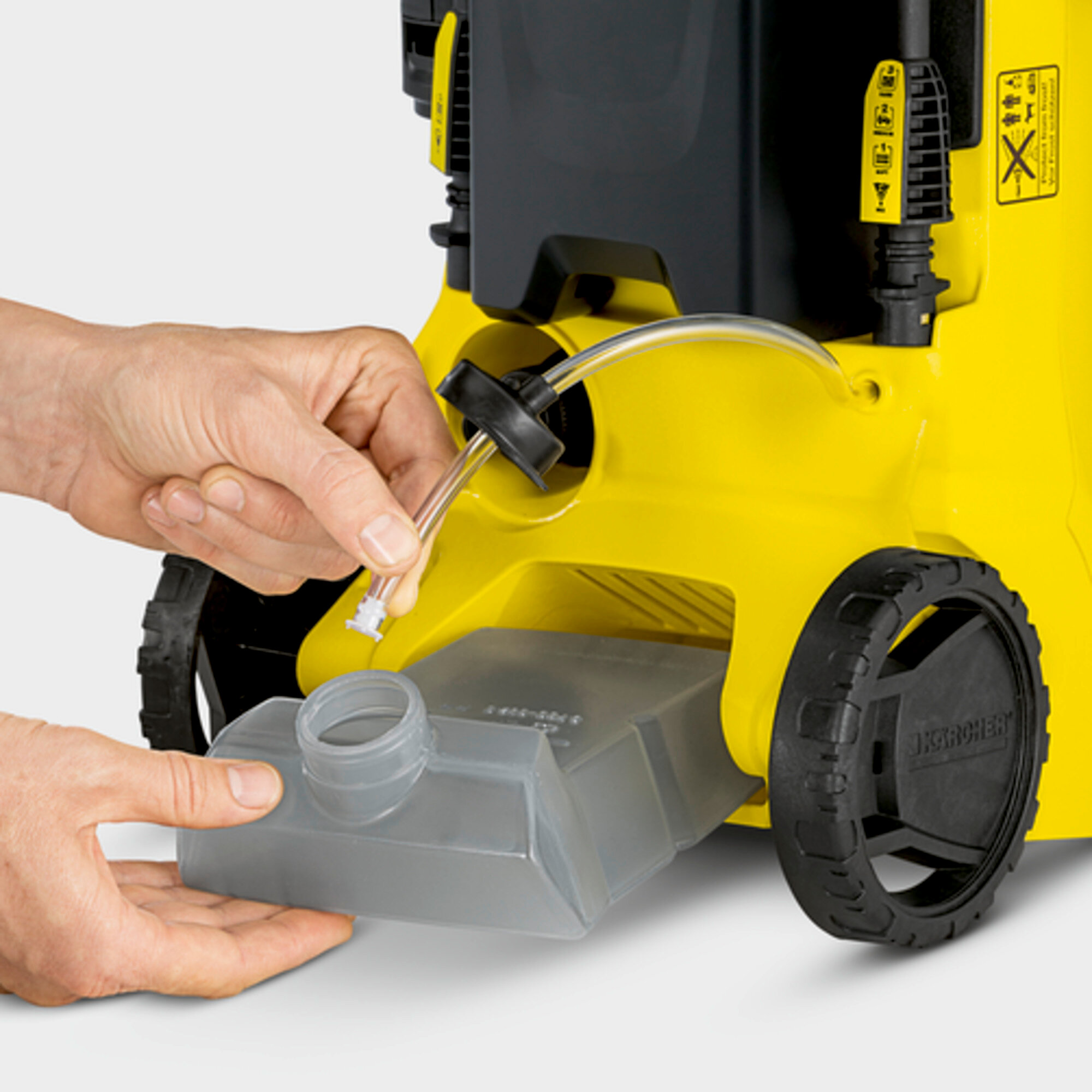 Clean tank solution
The practical detergent tank simplifies the application of detergents. Kärcher detergents increase efficiency and help protect and care for the surface being cleaned.
Telescopic handle
For a convenient pulling height.
Completely retractable for optimal storage.
After the work is done, the Full Control Plus Power trigger gun and the spray lance can be stored on the device to save space.
Specifications
Technical data
| | |
| --- | --- |
| Pressure (Pounds per square inch) | Maximum 1950 |
| Flow rate (Litres per minute) | Maximum 6.3 |
| Area performance (Square metres per hour) | 25 |
| Feed temperature (Celsius) | Maximum 40 |
| Power rating (Watt) | 1700 |
| Weight without accessories (Kilogram) | 4.442 |
| Weight incl. packaging (Kilogram) | 8.542 |
| Dimensions (L x W x H) (Millimetre) | 307 x 272 x 677 |
Equipment
Spray lance extension
Balcony power scrubber
Cleaning agents, Patio & deck cleaner (ready to use) RM 564, 0.5 Litre
High-pressure gun, G 120 Q Full Control
Vario Power Jet
Dirt blaster
High-pressure hose, 6 Metre Metre
Detergent application via, tank
Telescopic handle
Integrated water filter
Garden hose adapter A3/4"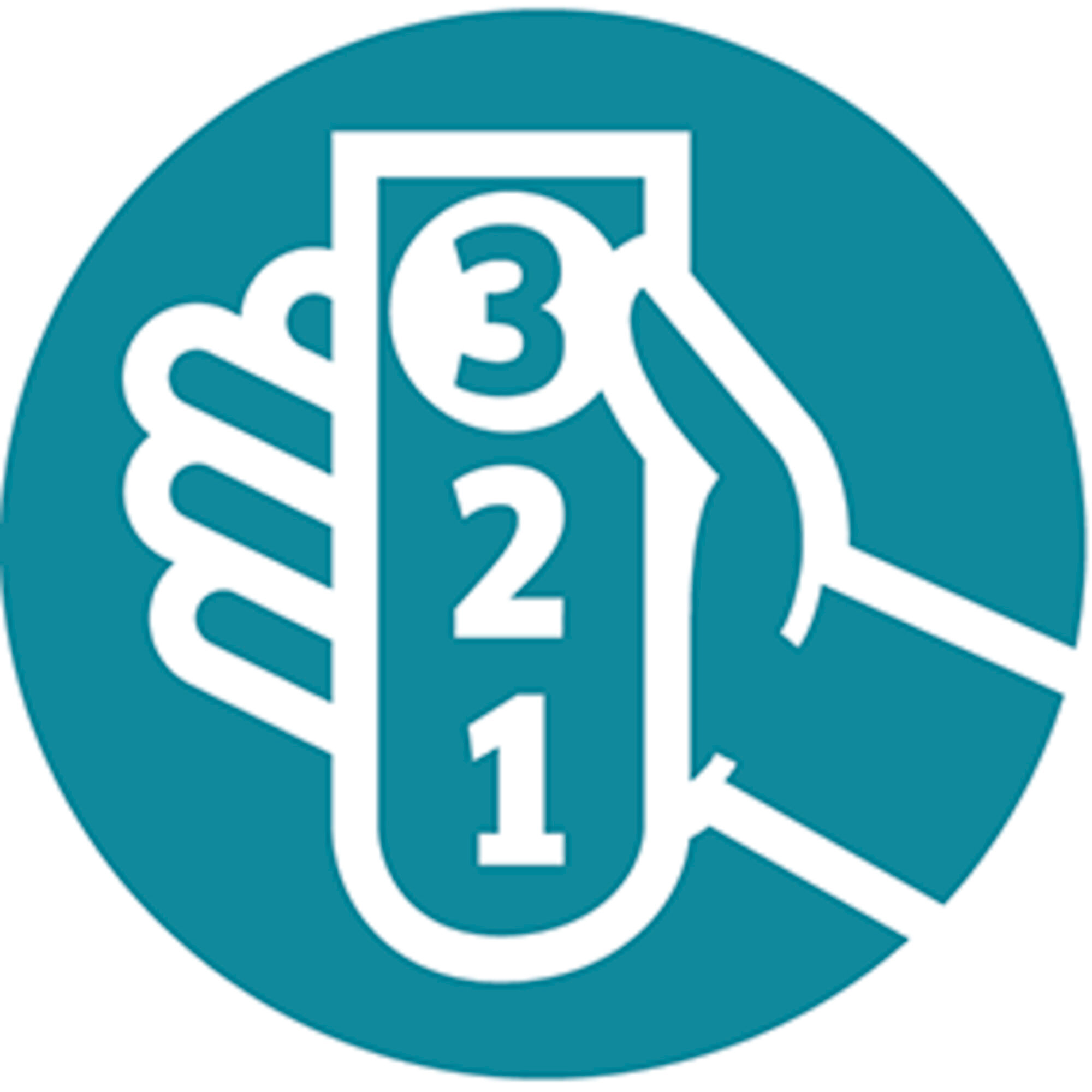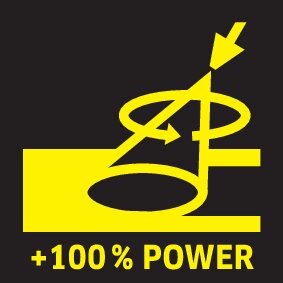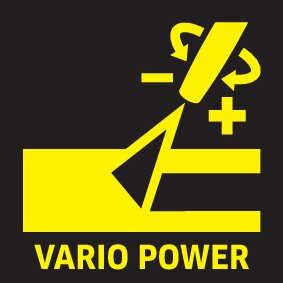 Application areas
Bicycles
For cleaning gardening machines and tools
Garden/terrace/balcony furniture
For cleaning fences and smaller garden paths or flagstones
For cleaning medium-sized vehicles and estate cars
Find parts
Find parts & diagrams for your Kärcher cleaning equipment. Select "Find Parts" to begin your search or contact your authorized Kärcher dealer or retailer.