BP 3 Garden Transfer Pump
Kärcher's garden transfer pump range can be used to supply water to the garden via an external water source such as a water tank or water bladder.
Water the garden with a hose.
Supply water to a water feature in the garden.
Smart garden watering: thanks to the high suction force and pressure performance, the compact and durable BP 3 Garden Pump garden pump from Kärcher is the convenient, environmentally and budget friendly solution for using water from water tanks, cisterns, water bladders etc. It is made with a brushless motor ensuring an extra long life. The robust pump has a light-weight design and is easy to transport thanks to its ergonomic handle. The garden pump is maintenance-free and can be connected without using any tools. The large foot switch allows the pump to be conveniently switched on and off in a way that is gentle on your back. The pump is made from high-quality materials that guarantee a long service life. An extended five year warranty is also available. The additional installation of an electronic pressure switch allows the BP 3 Garden Pump to be fitted with a pump with an automatic start/stop function and also used for house water supply.
Features and benefits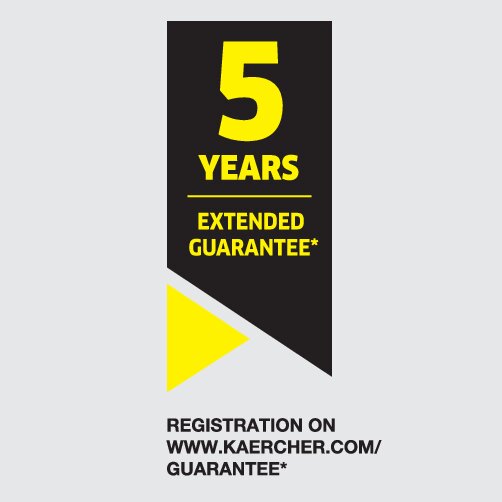 Robust and long-lasting
Kärcher offers an extended five-year warranty.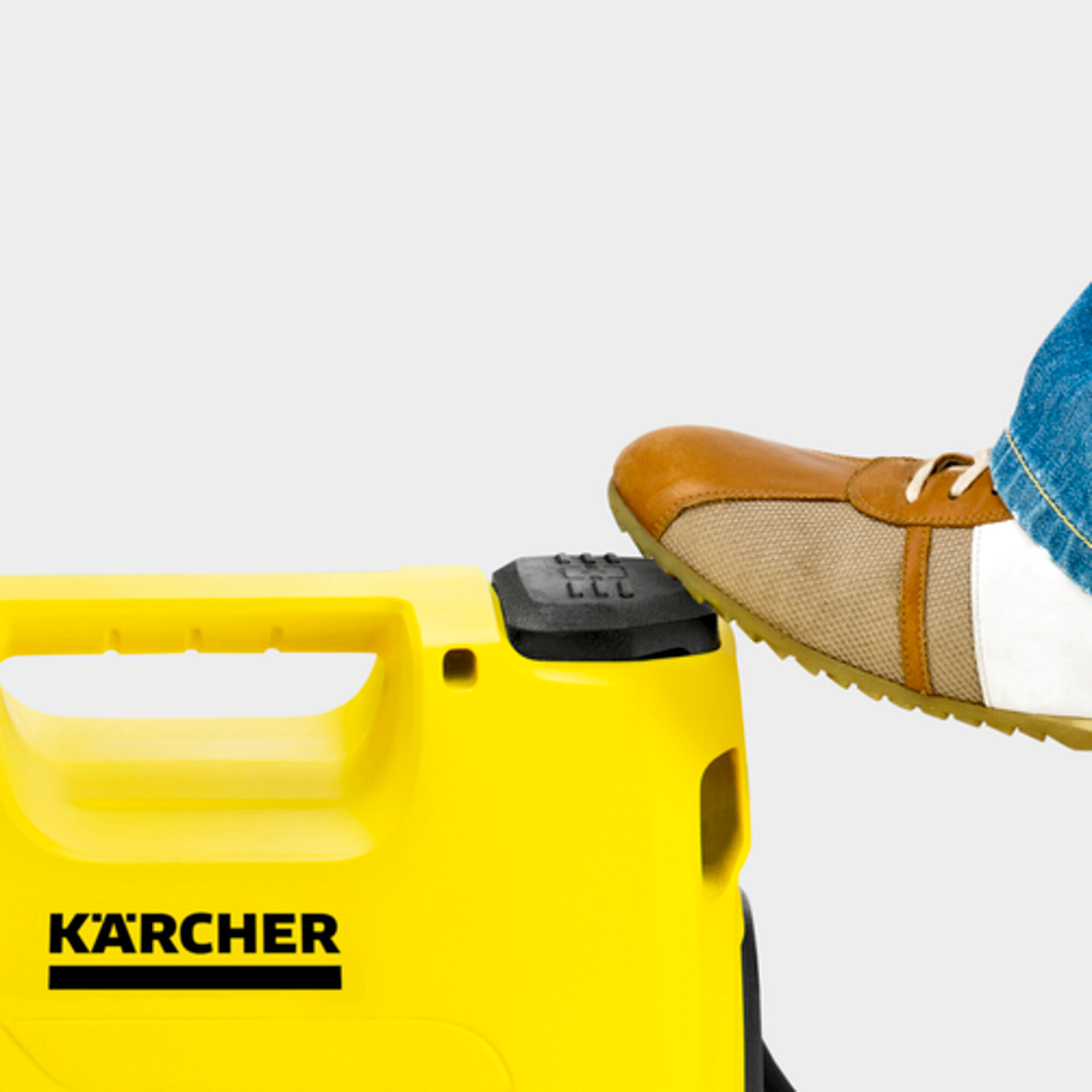 Comfortable foot switch
Easy to switch on and off – gentle on the back.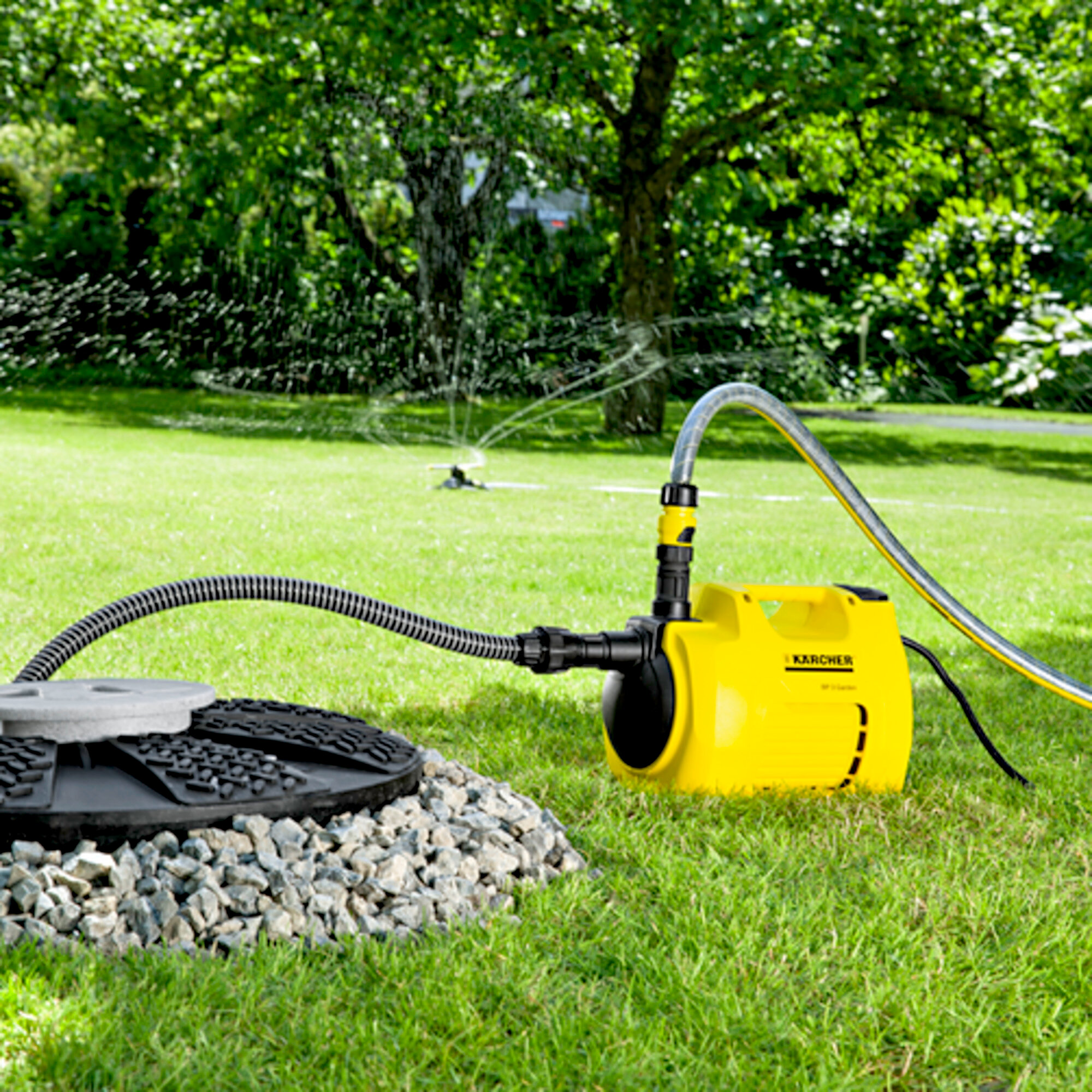 Optimal suction
The quality pump effortlessly draws water from a depth of 8 m, for example from a cistern.
Optimised connections
Optimal sealing system for easy pump connection without tools.
Ergonomic handle
Easy to handle and transport.
Specifications
Technical data
| | |
| --- | --- |
| Max. motor rating (Watt) | 800 |
| Max. flow rate (Litres per hour) | < 3500 |
| Delivery head/pressure, max. (Metre/Bar) | 40 / 4 |
| Suction lift (Metre) | 8 |
| Delivery temperature (Celsius) | Maximum 35 |
| Connecting thread | G1 |
| Connecting Cord H07RN-F (Metre) | 1.5 |
| Voltage (Volt) | 230 - 240 |
| Frequency (Hertz) | 50 |
| Weight without accessories (Kilogram) | 8.18 |
| Weight incl. packaging (Kilogram) | 8.976 |
| Dimensions (L x W x H) (Millimetre) | 220 x 405 x 260 |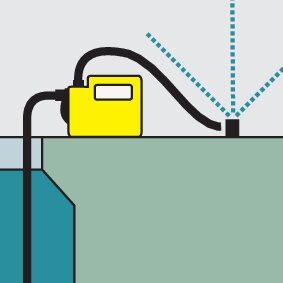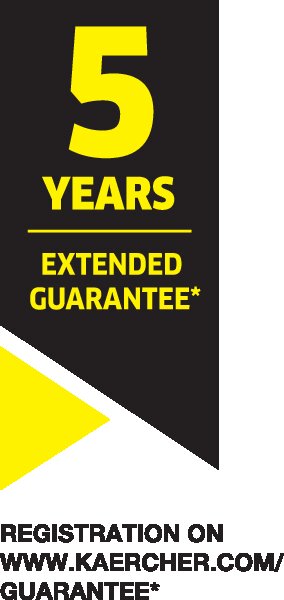 Find parts
Find parts & diagrams for your Kärcher cleaning equipment. Select "Find Parts" to begin your search or contact your authorized Kärcher dealer or retailer.