WD 3.5 Premium Powerful Wet & Dry Vacuum Cleaner
The WD 3.5 P Premium is a powerful vacuum cleaner including a 17-litre stainless steel container, a power outlet with automatic on/off switch and a drain screw.
The WD 3.5 P Premium multi-purpose vacuum cleaner: super-powerful with a power consumption of just 1,000 watts. It features a robust and impact-resistant 17-litre stainless steel container and a power outlet with automatic on/off switch for power tools. When using tools, the vacuum cleaner turns itself on automatically and vacuums the resulting dirt directly. The cartridge filter allows you to vacuum dry and wet dirt without filter replacement. The device's newly designed suction hose and the two-in-one rubber and brush floor nozzle allows you to vacuum dirt of all types effectively. Thanks to the removable handle, accessories can also be attached directly to the suction hose. Other impressive equipment details include a drain screw, blower function, Pull & Push locking system, parking position, ergonomic carrying handle and practical cable and accessory storage.
Features and benefits
Special cartridge filter
For wet and dry suction without changing the filter.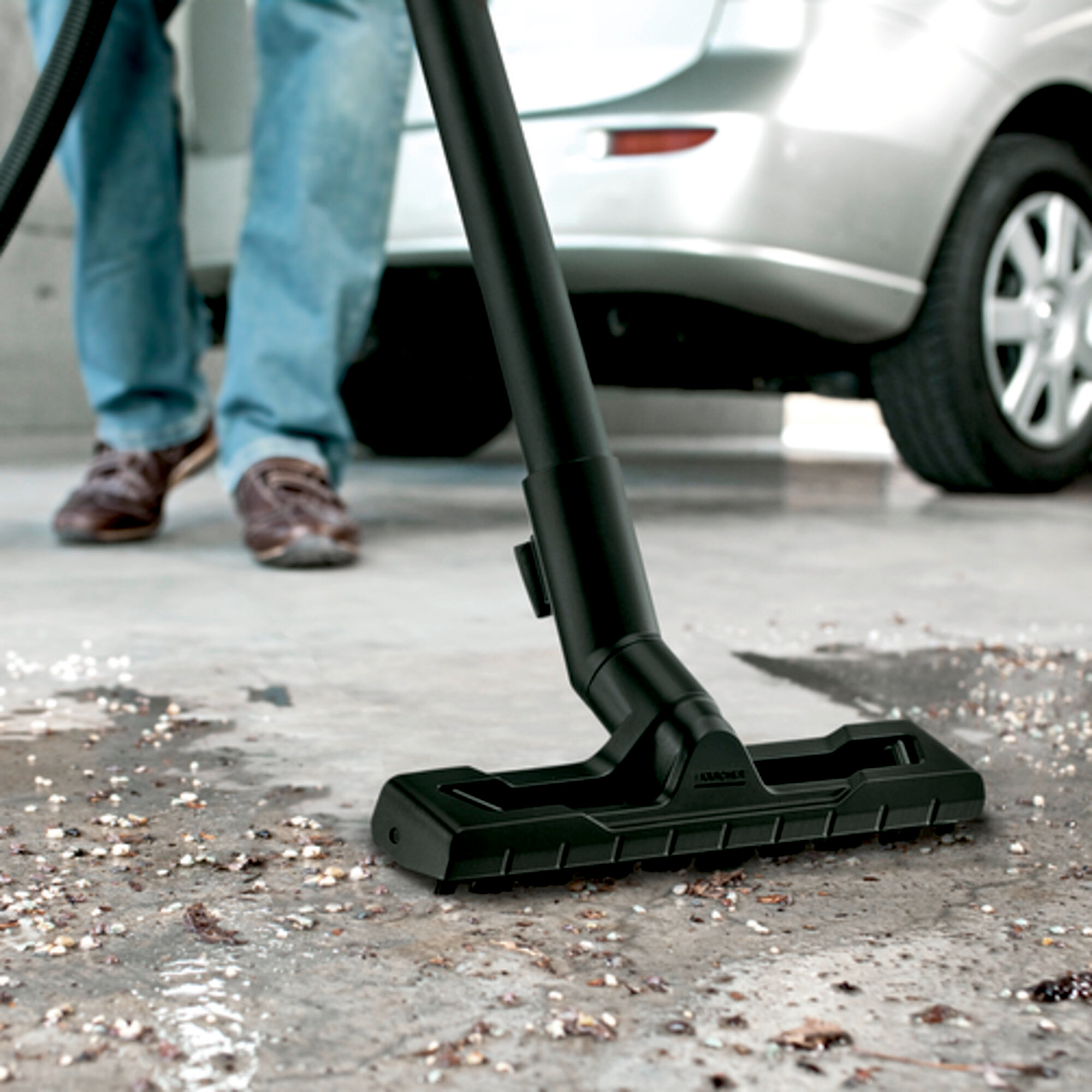 Newly developed floor nozzle and suction hose
For perfect cleaning results, with dry or wet, fine or coarse dirt. For maximum convenience and flexibility when vacuuming.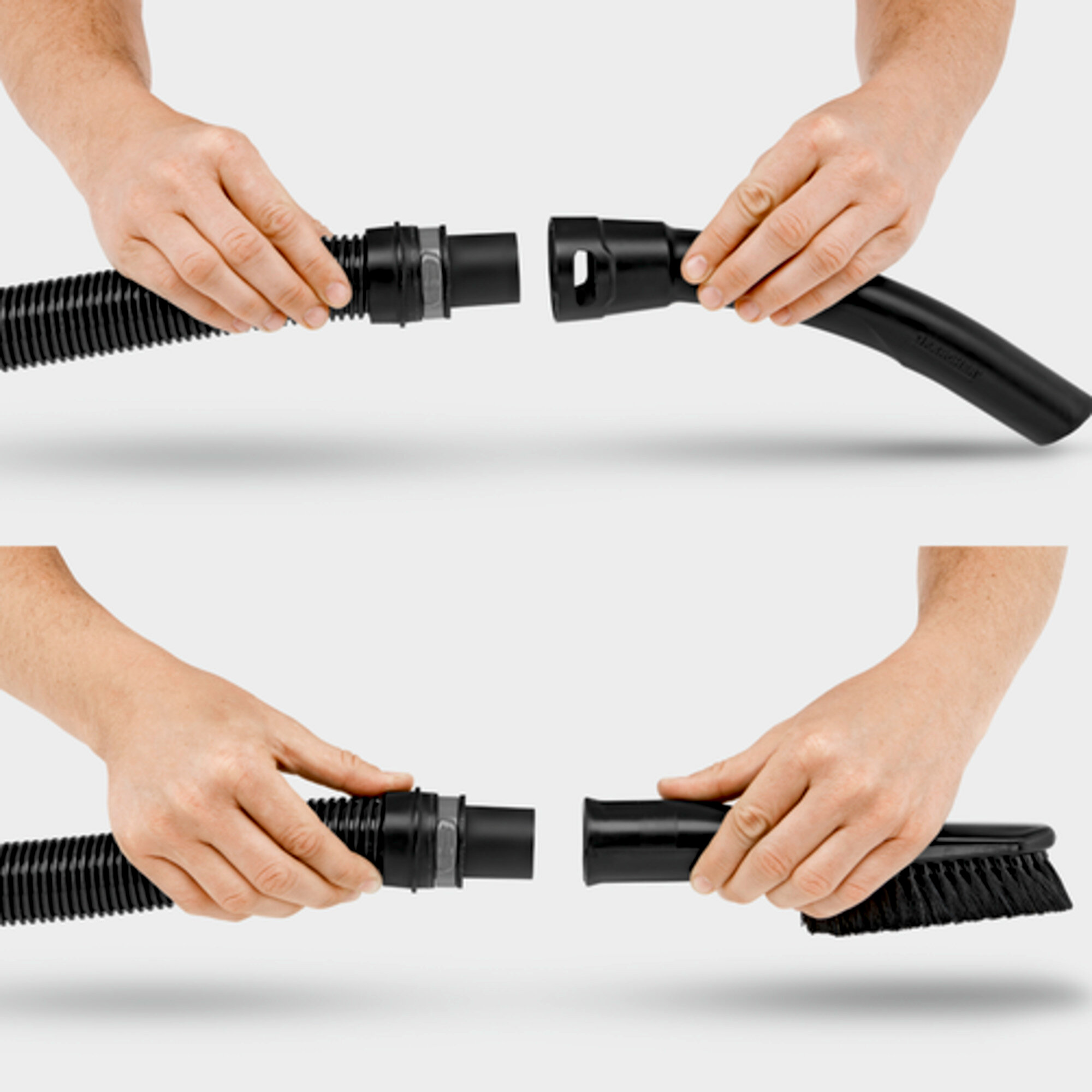 Removable handle
Offers the possibility of attaching different nozzles directly on the suction hose. For easy vacuuming even in the tightest of spaces.
Power outlet with automatic on/off control for work with power tools
Dirt created during planning, sawing or sanding is removed directly.
The suction device is automatically switched on/off via the power tool.
Practical blower function
The practical blower function helps wherever vacuuming is not possible.
Effortless dirt removal e.g. from a gravel pit.
Practical parking position
Quick and convenient temporary storage of suction tube and floor nozzle during breaks.
Practical cable and accessory storage
Space-saving, safe and easy-to-reach storage of suction hose, connection cable and accessories.
"Pull & Push" locking system
For easy container opening and closing.
Ergonomically shaped carrying handle
Machine is easy and convenient to transport.
Compact design
Flexible and versatile in use.
Space-saving device storage.
Specifications
Technical data
Real suction power* (Air Watt)
200
Energy use (W)
1000
Container capacity (l)
17
Container material
Stainless steel
Power cord (m)
4
Nominal accessory size (mm)
35
Type of current (V/

Hz

)
220 - 240 / 50 - 60
Weight without accessories (kg)
5.7
Weight incl. packaging (kg)
8
Dimensions (L x W x H) (mm)
388 x 340 x 525
--
* Measured by the suction tubes according to the standardised IEC 60312 method of measurement.
Equipment
Suction hose, 2 m
Removable handle
Suction tubes, 2 piece(s), 0.5 m, 35 mm, Plastic
Wet and dry floor nozzle, Clips
Crevice nozzle
Adapter for connecting electric tools
Paper filter bag, 1 piece(s)
Cartridge filter, two-part
Socket-outlet with automatic on/off switch
Blower function
Cable hook
Parking position
Accessory storage on the device
Drain screw
Sturdy bumper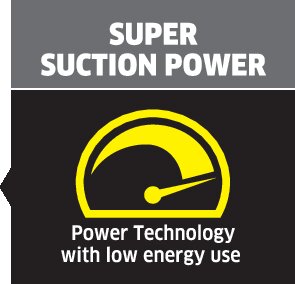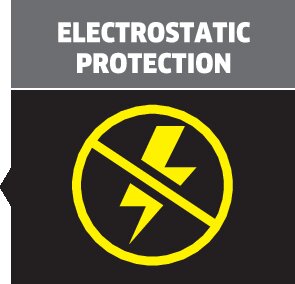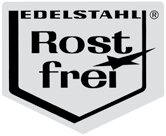 Application areas
Work with power tools
Workshop
Hobby room
Cellar
Entrance area
Car interior cleaning
Small amounts of water
Find parts
Find parts & diagrams for your Kärcher cleaning equipment. Select "Find Parts" to begin your search or contact your authorized Kärcher dealer or retailer.