KV 4 Cordless All-Surface Cleaner
The vibrating KV 4 cordless wiper effortlessly removes dirt from smooth surfaces.
Eliminates the need to spray & wipe with the Window Vac wiper/ bottle.
Easy removal of stains on hard surfaces including benchtops, windows/ mirrors & whiteboards!
Lightweight and easy to use.
Fits in WV Extension Pole Set for out of reach areas.
The new vibrating KV 4 cordless wiper from Kärcher effortlessly cleans smooth surfaces, including windows, mirror surfaces, glass tables, tiles and much more. The cordless wiper makes cleaning easier due to its vibrations, which are produced by the battery powered motor, and water being dispensed electrically. As if by magic, dirt is removed by simply gliding over dirty surfaces – making the hassle of scrubbing a thing of the past. The new cleaning device only has two control elements which make it easy to use. It is also compact and requires little preparation. You can start cleaning as soon as the tank is filled with the supplied detergent concentrate and water. In addition, the included KV 4 wiping cloth is washable and can, therefore, be reused again and again. When cleaning is complete, we recommend using a Kärcher Window Vac to remove the excess fluid.
Features and benefits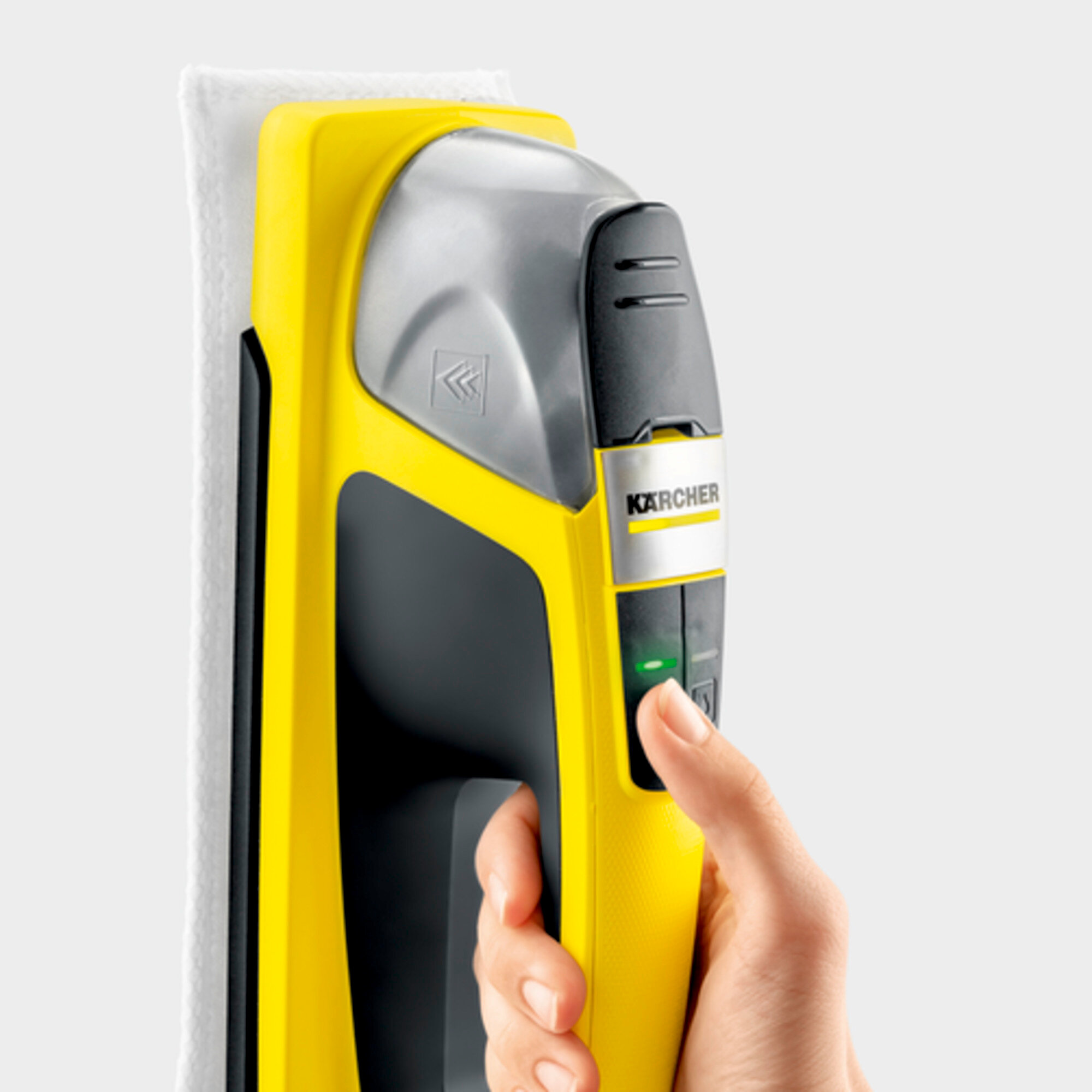 Vibration function
The vibrations help you clean and removes stubborn dirt for you.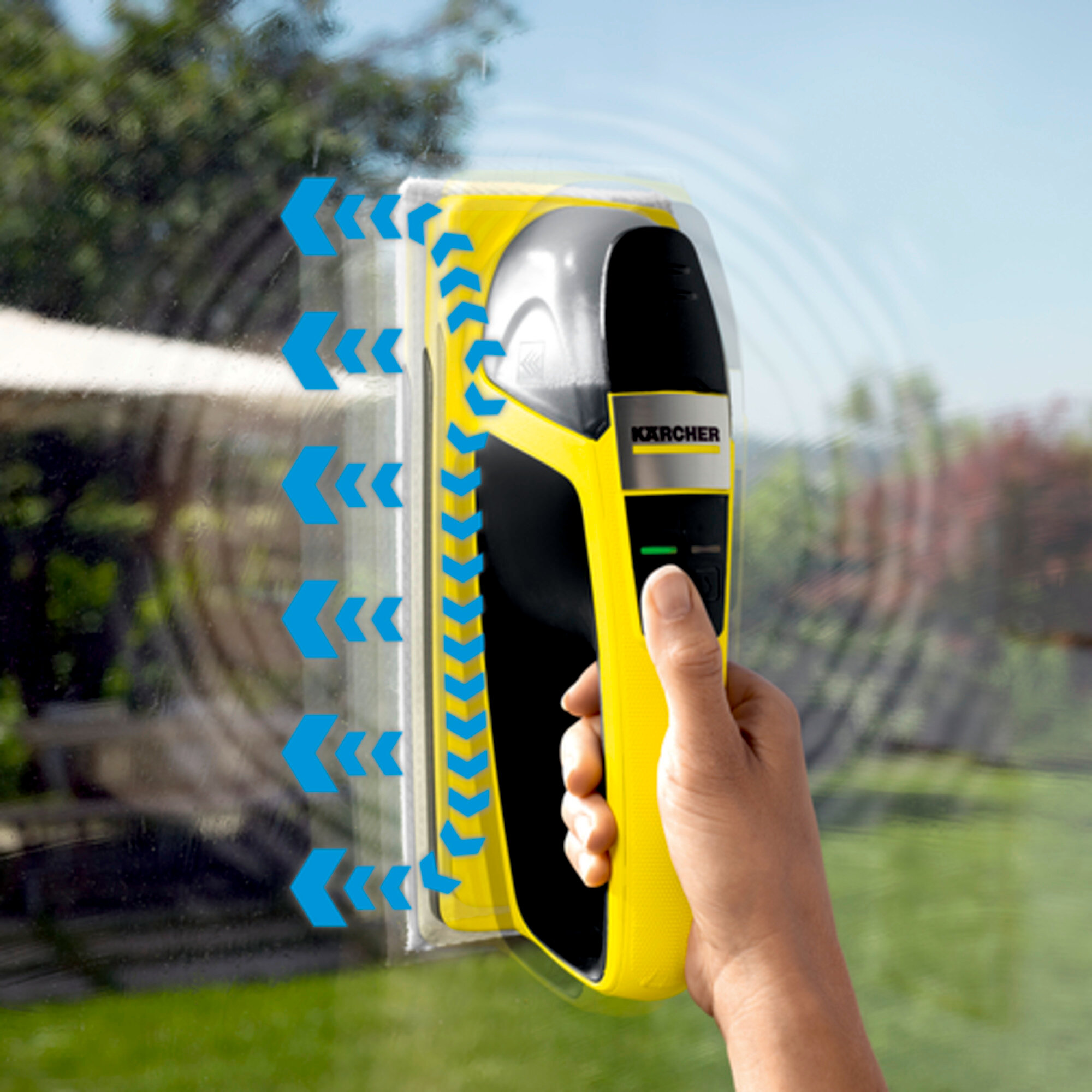 Electric water dispensation
The wiping cloth is automatically wetted so that the surface can be wetted and wiped in one step.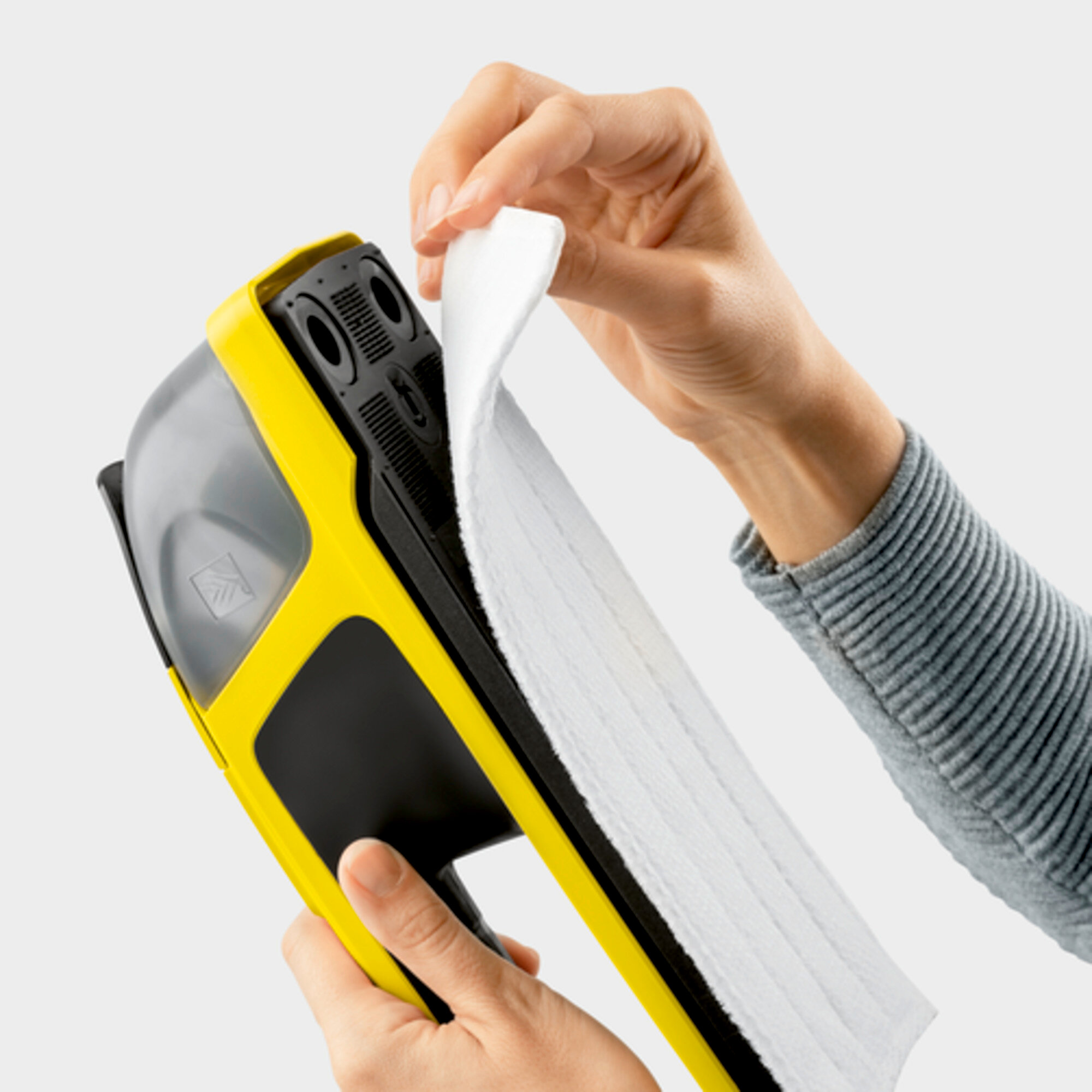 Easy-to-attach wiping cloth
The hook-and-loop system makes it extremely quick and easy to attach and change wiping cloths.
Easy-to-fill tank
The fresh water tank can be filled with detergent and water easily and quickly, any time.
LED display in field of vision
The in-built LED display on the on/off switch tells you in good time when the battery needs to be charged.
Completely hygienic
Cleaning without the mess as you do not come into contact with any water or dirty surfaces.
Easy handling
The KV 4 only has two control elements which make it easy and simple to use.
Diverse applications
The cordless wiper can be used on all smooth surfaces, such as tiles, mirrors or shower cabins.
Specifications
Technical data
| | |
| --- | --- |
| Fresh water container capacity (Millilitre) | 180 |
| Battery running time (Minute) | 35 |
| Battery charge time (Minute) | 160 |
| Battery type | Lithium-ion battery |
| Type of current (Volt/Hertz) | 100 - 240 / 50 - 60 |
| Weight incl. battery (Kilogram) | 0.5 |
| Weight without accessories (Kilogram) | 0.5 |
| Weight incl. packaging (Kilogram) | 0.714 |
| Dimensions (L x W x H) (Millimetre) | 260 x 94 x 100 |
Equipment
Battery charger
Window cleaner concentrate (1 × 20 ml)
Application areas
All smooth surfaces
Windows
Mirrors
Tiles
Glass tables
Shower screens
Find parts
Find parts & diagrams for your Kärcher cleaning equipment. Select "Find Parts" to begin your search or contact your authorized Kärcher dealer or retailer.