Wet & Dry Vacuum Cleaners
Here you can see what our Professional Wet & Dry Vacuum range has to offer and what seperates us from our competition.
Industry Solutions
Not only does our Wet & Dry range have the ability to pick up dangerous construction dusts, they also have the capacity to clean up nasty spills around industrial & automotive worksites.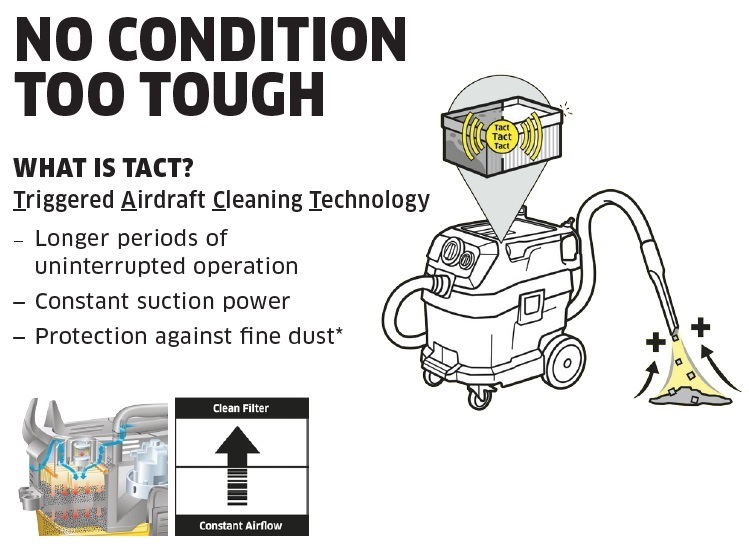 TACT Filter Cleaning Technology
We understand that on construction or industrial sites, often large amounts of debris is being vacuumed for long periods of time.
Our TACT technology automatically cleans your filter while you clean.
This allows you to vacuum for longer without interuption, saving you time & increasing your efficiency.
L and M Class Vacuums Available
Many in the construction industry will know dusts are categorised into three classes, being L, M & H.
For traditional construction we have L class Wet & Dry Vacuums.
For silica dust, we have M class options which are recommended by WorkSafe for silica dust prevention.
Interested in learning more about our Professional Vacuums?
Leave your information below and we can get back to you on quote request or any other enquiry you have on any of our Professional Vacuums.
For information on our Professional Wet & Dry range, please contact our customer care team.
sales@au.karcher.com
1800 675 714