Kärcher
B 90 R Adv Bp
11613080
https://www.kaercher.com/ca/professional/floor-scrubbers/ride-on-floor-scrubbers/b-90-r-adv-bp-11613080.html
Compact, high productivity ride-on scrubber with advanced features.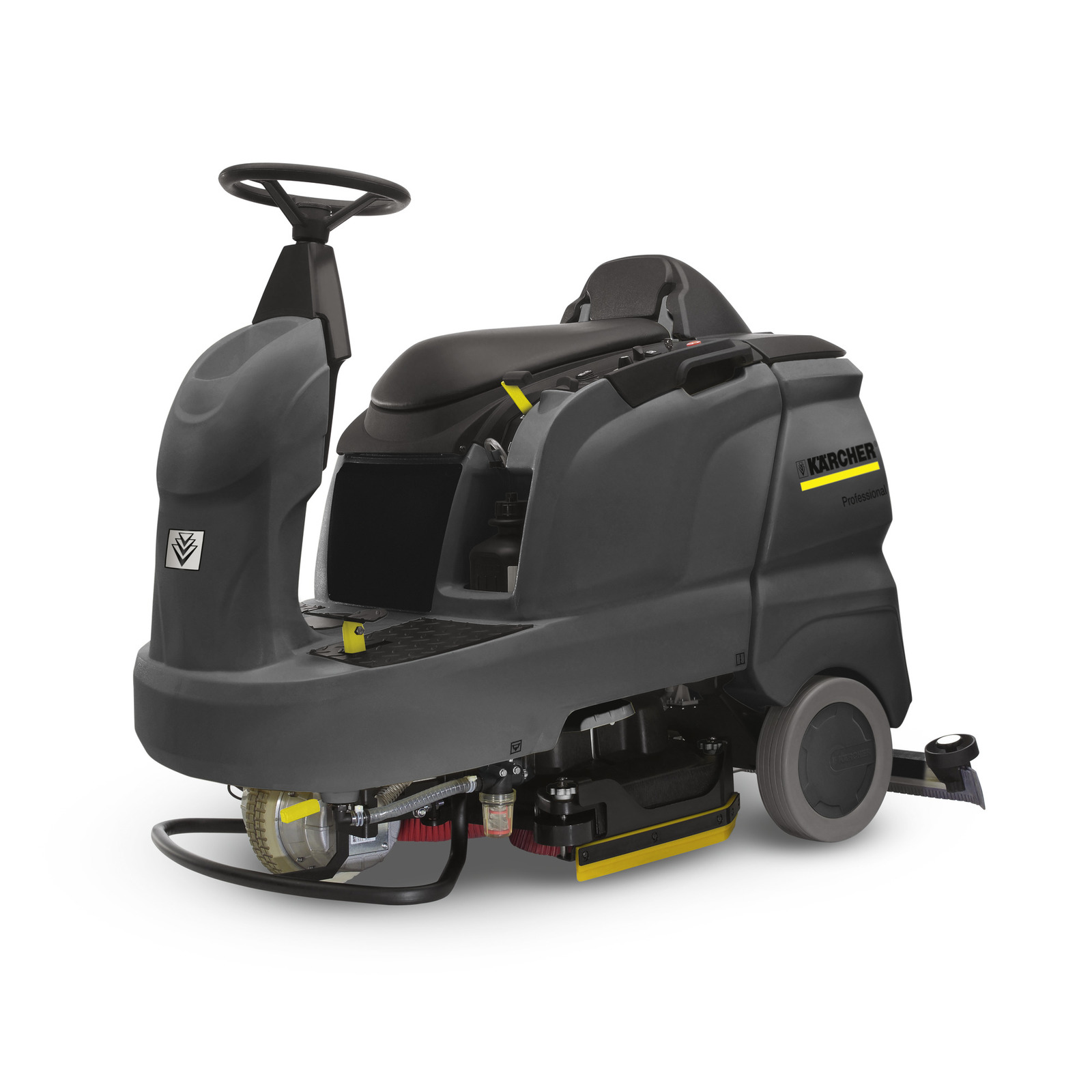 Ride-on floor scrubber
B 90 R Adv Bp
Compact, high productivity ride-on scrubber with advanced features.
The B 90 R range of floor scrubbers provides simple, highly productive scrubbing and drying in a compact ride-on package. The B 90 R features interchangeable brush head system, making it possible to purchase one machine and choose between roller or disc brushes in different working widths, with the option of retro-fitting a different brush head to better suit another cleaning application.
Features and benefits
Extremely easy to manoeuvre
Thanks to its very short and narrow construction style, the machine is very agile and easy to manoeuver despite large water volumes. The 90° steering system allows you to turn on the spot. A low centre of gravity ensures excellent road adherence.
Simple operation
Additionally, the roller brushes ensure that water and therefore also cleaning agent are saved. The basic functions are controlled with the EASY switch. Operating hours can be viewed on the display.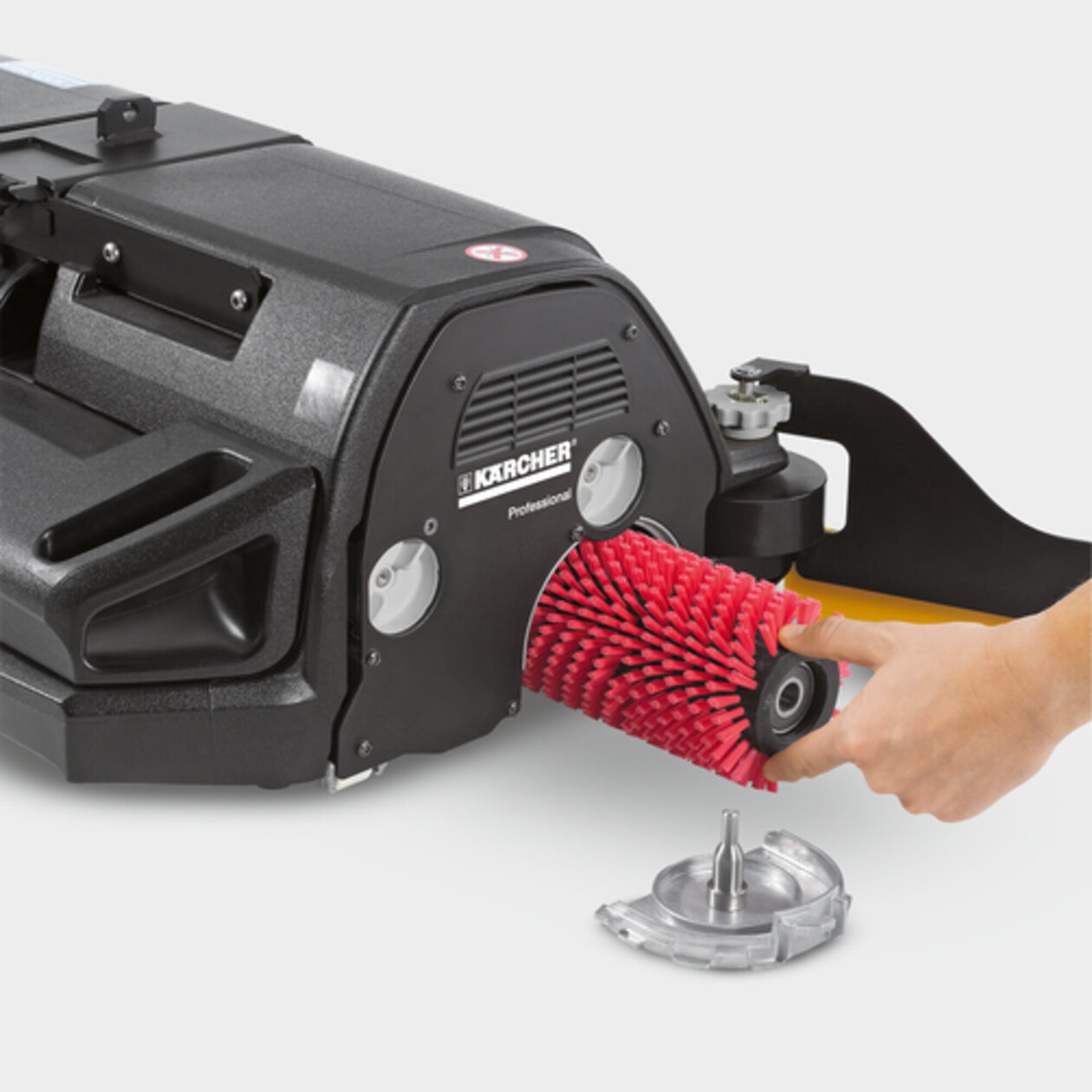 Quick replacement
If required, the brush head can be replaced quickly with no need for tools. The rollers on the R head can be changed in next to no time. The brushes or pad drive boards on the D head are discarded using the foot pedal.
Long operating time
Large compartment for a large battery capacity. Maintenance-free gel batteries in the pack variants.
Two-level turbo power saves energy in the WHISPER setting.
Specifications
Technical data
| | |
| --- | --- |
| Brush working width (mm) | 550 |
| Working width, vacuuming (mm) | 850 |
| Fresh/dirty water tank (l) | 90 / 90 |
| Theoretical area performance (m²/h) | 4500 |
| Practical area performance (m²/h) | 3375 |
| Brush contact pressure (g/cm²/kg) | 20 / 315 / 28 / 35 |
| Battery (V) | 24 |
| Battery voltage (V) | 24 |
| Traction motor (W) | 600 |
| Weight (with accessories) (kg) | 150 |
| Dimensions (L × W × H) (mm) | 1450 / 800 / 1200 |
Equipment
Traction drive
Automatic water stop
2-tank system