Karcher
ECO!Manager
The software for facility management.

Manage your business. We give you the information you need.
Karcher ECO!Manager software optimizes all documentation and information processes in facilities management. It allows you to acquire, manage and monitor facilities, rooms, equipment and services continuously – around the clock from any place that is convenient. ECO!Manager is a complete facilities management system that enables you to perform a range of tasks designed to maximize efficiency. With the software package you can process customer complaints, log working hours, perform calculations, take care of machine management and track all maintenance performed. Boasting an intuitive user interface, multilingual capabilities and access to evaluations and other crucial data with the touch of a button, managing your facility has never been easier.

---
Features and benefits
Record information quickly and professionally
With the web-based Karcher ECO!Manager, you can record all relevant information quickly and easily, from working hours and cleaning activities to building information and machine inventory. Achieve better results with a clear overview of all Facilities Management activities.
Quality assurance
Using different types of quality assurance tests, you can actively identify potential or actual faults. This will enable you to find the right solution quickly. Constantly improving and maintaining quality is easy: photo functions and unlimited mobility help you achieve your quality goals
Add-on service
Use damage reports as an additional service for your customers, e.g. through automatic email notifications to facility management, and display additional cleaning activities with precise details of duration and type of activity.
Flexible options for recording data
Karcher ECO!Manager offers a wide range of data recording devices, from USB and Bluetooth scanners to the ECO!Manager App, which you can use via both Wi-Fi and cellular networks.
Individually configurable
Thanks to professional consulting and support, as well as the modular structure of the software, ECO!Manager offers a solution that meets the individual requirements of the customer.
Quick, easy and accurate documentation by scanning
Individual barcodes on doors, facilities and machines enable fast and clear documentation of attendance, cleaning activities, facility manager activities, working hours, machine inventory and other activities simply by scanning. ECO!Manager ensures a complete and transparent overview of all Facilities Management activities – anytime, anywhere and with any internet accessible device.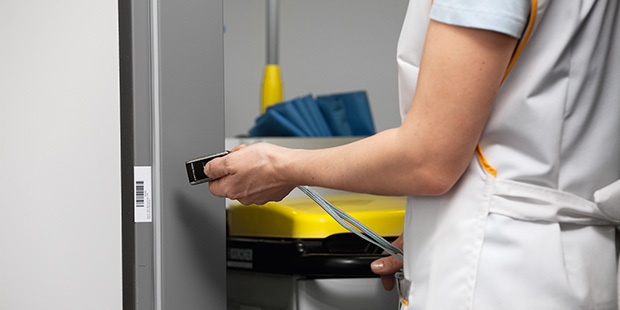 ---
Everything under control
With ECO!Manager – the pioneering tool for QA testing – everything is possible, from standard checks to QA inspections. With a simple scan, it is possible to record and immediately react to a complaint. Inspection results can be documented and evaluated on the system. The results are always available to every authorised user. This enables trends to be recognised and measures taken to improve cleaning processes if necessary. Reaction times are reduced considerably, which is reflected in increased customer satisfaction.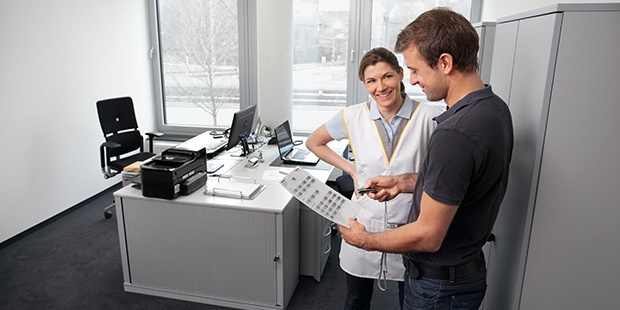 ---
Live data recording – one step ahead of the competition
It has never been easier to record all relevant data on-site with minimal effort and transfer it to the system in real time: facility manager activities, damage reports, additional cleaning activities, room checks, etc. The ECO!Manager App, which is compatible with both iPhones and Android smartphones, offers photo functions for carrying out checks and damage reports, as well as the option to generate cleaning activities.
The ECO!Manager App is available in 11 languages: German, English, French, Greek, Italian, Dutch, Polish, Portuguese, Spanish, Russian and Turkish.
Innovative features like push-up notifications, the new task area and the dashboard give you a complete overview of your Facilities Management activities at all times.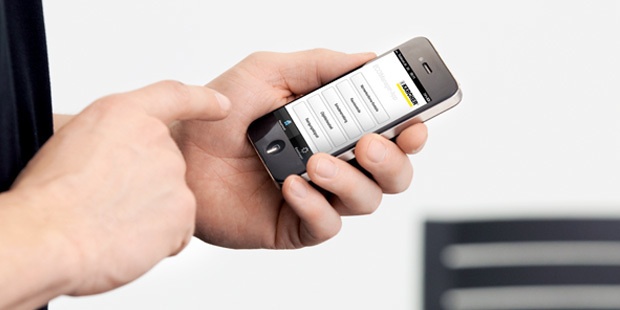 ---
Optimize facility management processes.
ECO!Manager

can do it – and much more.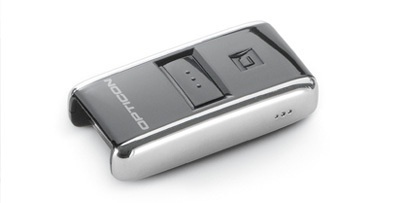 ECO!Manager barcode scanner (USB)
---
Contact
If you are interested in ECO!Manager, please do not hesitate to contact us: