Facade cleaning
Not only does Kärcher offer the ideal devices for use around the home: houses themselves become dirty over time, and Kärcher cleaning appliances can bring them back to their original splendour.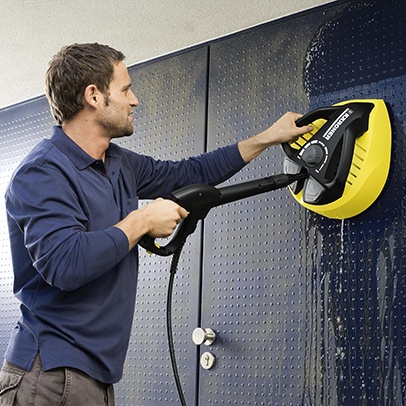 High-pressure cleaning with the wow factor: the K7 range
The K7 range makes light work even of larger cleaning jobs. Even the most stubborn dirt can be removed easily, thoroughly and quickly with these powerful devices. Handy features like QuickConnect, Plug 'n' Clean and the hose reel leave nothing to be desired and make cleaning enjoyable.