Hand-held vacuum cleaner
The new Kärcher vacuum cleaner VC 5 is a true powerhouse, exceptionally compact and powerful at the same time. There is space to stow this vacuum cleaner in even the smallest households. It offers the same cleanliness as a classic canister vacuum that you have to drag behind you.

Easy to empty – with no bag.
The bagless filter system not only means that you never have to purchase expensive replacement filters – it also enables you to empty the filter quickly and easily. Simply remove the filter box from the vacuum cleaner, unscrew the cover and empty out the dirt. An area of up to 150 m² can be vacuumed before the filter is full.
Kärcher also thought up something ingenious when it came to filter cleaning – the filter is automatically cleaned when it is unscrewed, meaning that the dirt which comes off just needs to be emptied out.
The second filter in the filter box – the long-life filter – only needs to be cleaned of fine dust every couple of months and can, if necessary, also be washed under running water.
The HEPA hygiene filter (EN 1822:1995) provides a third filtration stage. It reliably retains the finest dust, such as pollen and allergy-triggering particles.
Exceptionally comfortable.
The new VC 5 hand-held vacuum cleaner is not just a hit in terms of its extremely compact design, excellent cleaning performance and clever filter system – it also has a number of features and functions which make vacuuming even more comfortable. Discover the difference.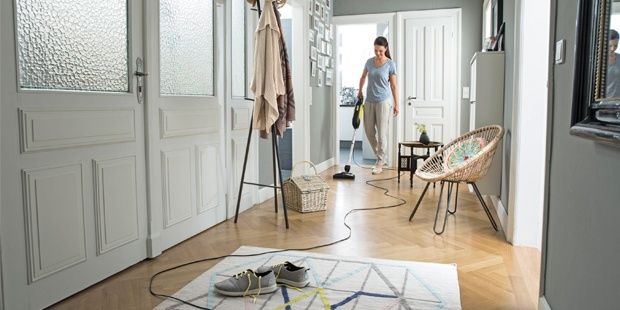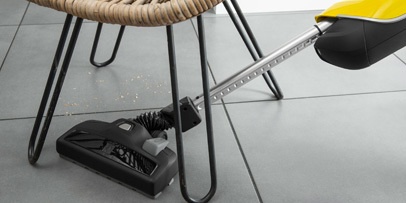 Great manoeuvrability for easy cleaning around obstacles.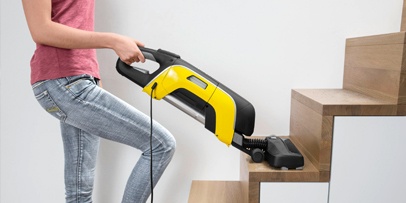 Comfortably vacuum stairs without the need to lug a heavy wheeled vacuum cleaner around with you.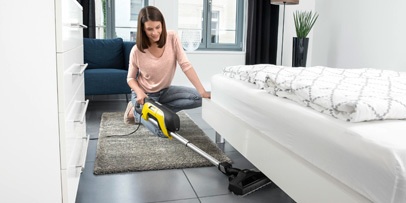 Effortless cleaning all the way under your furniture.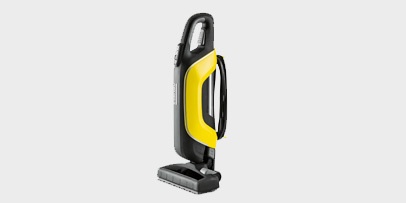 Saves space and packs away safely after use or during breaks.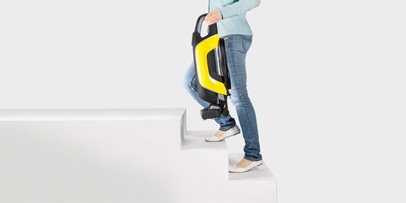 Compact transport by fixing the floor nozzle to the device.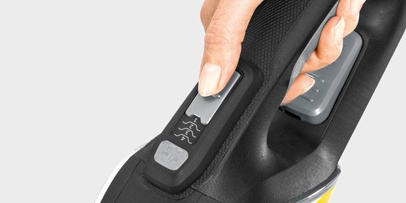 Performance levels for ideal adaptation to different floors and home cleaning tasks.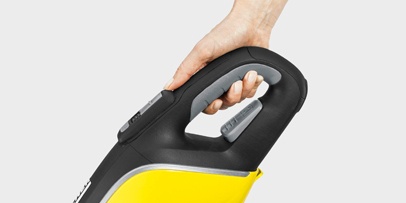 Rubber handle makes vacuuming extremely comfortable.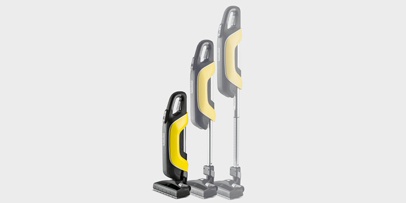 Ideal setting options to match the user's height.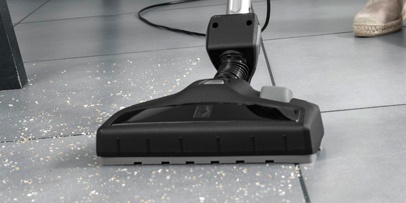 No lint build-up on the nozzle thanks to the rubber lip.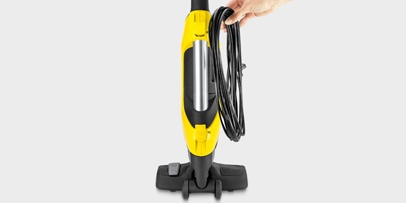 Practical cable storage on the rear of the device including quick release function.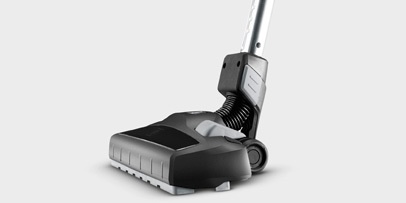 Easy to switch between carpet and hard surfaces.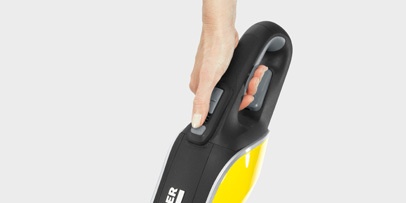 Separate on/off switch means the device is ready to start at the previously set suction level.
Remarkably versatile.
Despite its compact, unusual construction style, the VC 5 is not limited in terms of its versatility. It can do everything a large vacuum cleaner can do – without the need to drag anything behind you.
The switchable floor nozzle cleans carpets and all kinds of hard surfaces quickly and thoroughly, but that's not all – it also handles upholstered furniture, narrow crevices and delicate surfaces, such as hi-fi systems.
By removing the floor nozzle and simply assembling the triple-telescopic system, you can create a compact hand-held vacuum cleaner in the blink of an eye. You can attach practical accessories to this device, such as the upholstery nozzle for your sofa and other upholstered furniture, the crevice nozzle for narrow gaps or the furniture brush for delicate objects.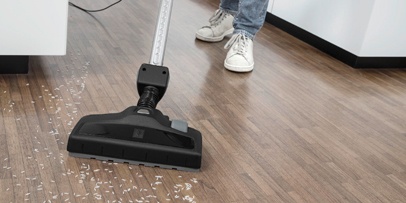 Laminate, parquet, tiles or PVC – clean it all in a flash.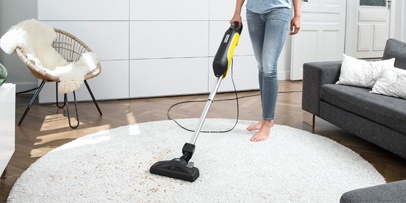 Thoroughly removes dirt from carpets.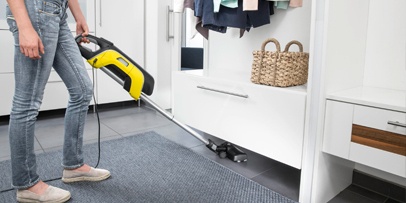 Completely clean, even in corners and on edges.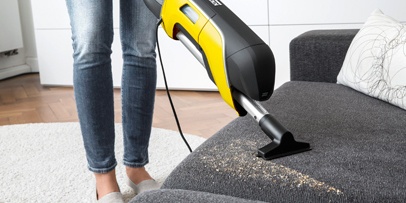 Upholstery nozzle for quick, effective removal of lint from upholstered furniture.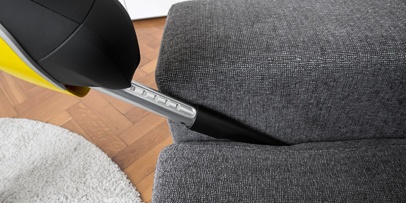 Compact crevice nozzle for powerful cleaning in narrow gaps (exclusive to the Premium version).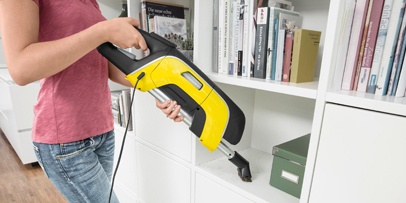 Furniture brush for removing dust while looking after delicate surfaces (exclusive to the Premium version).