OS 5.320 SV oscillating sprinkler
OS 5.320 SV oscillating sprinkler with adjustable width of spray and splash guard for convenient alignment. For medium-sized/large surfaces up to 320 m2. Adjustable water volume (0-max.)
The OS 5.320 SV oscillating sprinkler with adjustable width of spray is used to water medium-sized and large surfaces and gardens. The maximum watering area of the oscillating sprinkler is 320 m2. The water volume of the innovative circular sprinkler can be set according to requirements – from zero to maximum. Depending on the requirement, the sprinklers from Kärcher can be equipped with either spikes or sleds. This means that the new oscillating sprinkler from Kärcher is now even more user-friendly overall. It has an integrated SplashGuard, which means that you can set up and align the machine without getting wet. Of course, the sprinklers from Kärcher are all equipped with the tried-and-tested hook-and-loop system and can be easily connected to a garden hose. The wise choice for your watering needs.
Features and benefits
Continuous reach adjustment
Loop for hanging the device integrated into the handle
For simple storage/hanging.
Adjustable width of spray
Different spray angles for targeted watering.
Specifications
Technical data
| | |
| --- | --- |
| Sprinkling area (2 bar) | 20 - 190 m² |
| Sprinkling area (4 bar) | 30 - 320 m² |
| Width of spray (2 bar) (m) | 5 - 12 |
| Width of spray (4 bar) (m) | 6 - 16 |
| Area coverage (2 bar) (m) | 5 - 16 |
| Area coverage (4 bar) (m) | 6 - 20 |
| Weight (kg) | 0,8 |
| Weight incl. packaging (kg) | 0,9 |
| Dimensions (L x W x H) (mm) | 546 x 160 x 88 |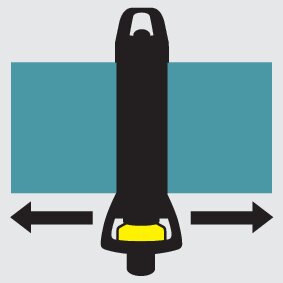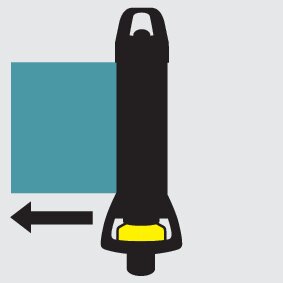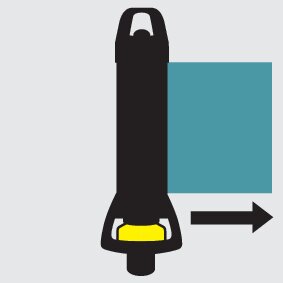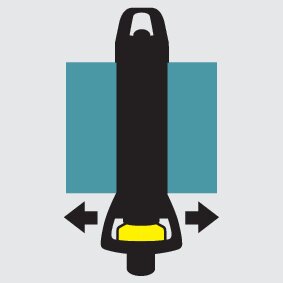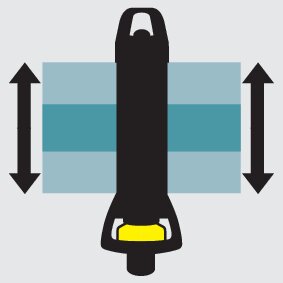 Application areas
For watering medium-sized to large surfaces and gardens
For watering large-surface kitchen gardens