Cold water high-pressure cleaners
Cold water high-pressure cleaners - cold shower for stubborn dirt Clean machines, vehicles and buildings daily: with pressure and a high flow rate, cold water high-pressure cleaners can also remove stubborn dirt. Ideal for large surface areas.
For construction, agriculture, industry and municipal use – maximum power is needed. Working pressure, flow rates and equipment in the Super class are perfectly balanced.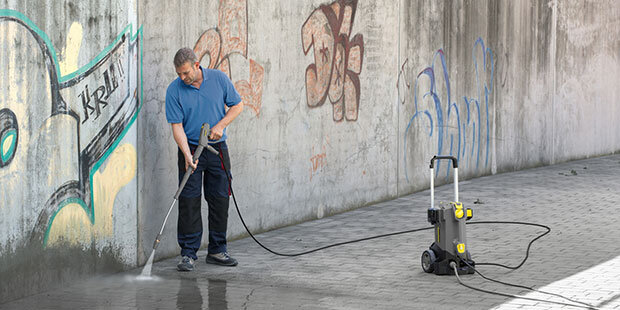 Light and powerful: these compact, all-round cleaning machines clean courtyards and workshops in next to no time. They excel with pressure, flow rate and working time.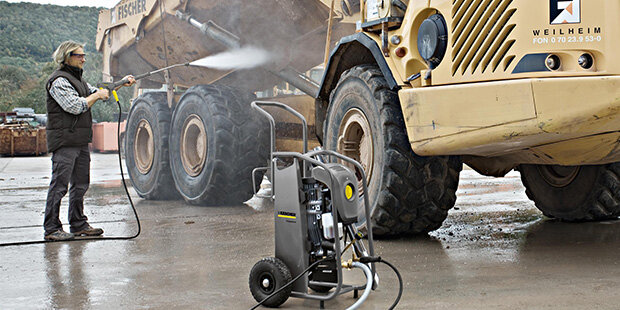 Equipped for easy transport on particularly difficult surfaces: the special class from Kärcher removes stubborn dirt in difficult to reach areas.