Kärcher Centers in Tbilisi
Kärcher LLC is an official subsidiary of Alfred Kärcher SE & Co.KG. It owns two Kärcher Centers in Tbilisi, one Kärcher Center in Batumi and Online Shop: www.karchershop.ge, with a delivery service in the whole region.
Kärcher Center Dighomi
Address: A. Beliashvili Str. 167, Tbilisi, 0159, Georgia
Tel: +995322380306, +995 577044989
Email: sales@karcher.ge
service@karcher.ge
Kärcher Center Saburtalo
Address: Vazha-Pshavela Avenue #4, Tbilisi, 0160, Georgia
Tel: +995322380306; +995 577296969
Opening hours for all Kärcher Centers: 10.00am - 18.00pm (Every Day)
Office: 09:00-18:00 (Monday - Friday)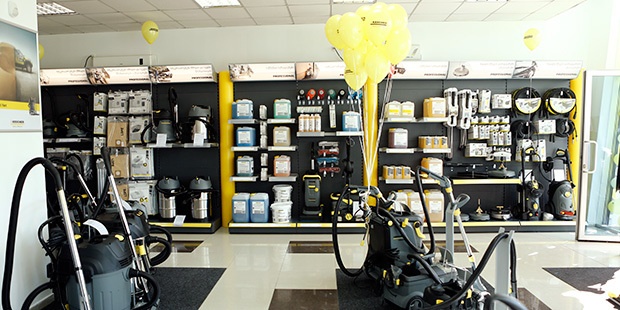 Kärcher Centre
In our Kärcher Centre, you will find a wide selection of cleaning machines, accessories and cleaning agents for both private and professional use. We are always happy to advise you and will find the right cleaning solution to match your individual requirements. Whether you are looking for a high-pressure cleaner, vacuum cleaner or cleaning solutions for your business, we will find the right solution for you. Visit us. We look forward to meeting you!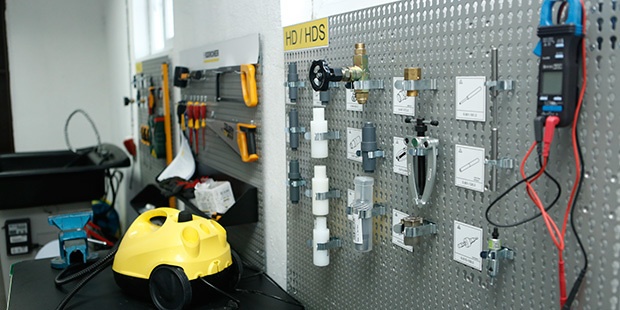 Workshop
Is your Kärcher device faulty? No problem. Our service engineers in the workshop will repair your device quickly and reliably. From household vacuum cleaners to hot water high-pressure cleaners, our workshop offers repairs, warranty work and safety inspections. And if your Kärcher Professional device is too large for you to bring to us, we will be happy to come to you and provide our services on-site. For Mobile Service please Call: 032 220 00 03, or Email us on service@karcher.ge