Kärcher Fleet
Fleet management
Manage your business. We will give you a clear view.
Kärcher Fleet is the innovative professional fleet management system from the global market leader in cleaning technology. This unique, comprehensive and future-orientated solution was developed in collaboration with leading contract cleaners. Kärcher Fleet delivers the relevant information to the cleaning task managers for a seamless overview of machines and responsibilities. On this basis, optimisation of processes can be promoted as more efficiency can be achieved in the performance of different cleaning tasks.

Fleet
The principle and benefits of Kärcher Fleet are based on machine data, which are processed into meaningful information. This information can be accessed through a modern, web-based portal. Different versions of the portal are at the disposal of fleet managers, dependent on branch affiliation. Through this, Kärcher Fleet offers relevant, concrete and current information for each respective type of fleet.
The structures, locations of use, task managers and responsibilities within the fleet, as well as the measurement criteria, are illustrated both industry-specific and company-related. The reliability of the cleaning processes can thereby be increased significantly. Through better machine coordination, protection against misuse and theft, as well as increased machine availability, Kärcher Fleet offers important distinguishing features for each industry type.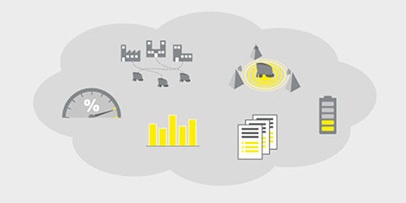 You might not be able to be everywhere. But you can know everything!
What you see is what you need. With task-oriented access, Kärcher Fleet users only receives the information that is relevant for them. Alarms, warnings and notes are individually adjustable. Kärcher Fleet is precisely aligned to the requirements of different industries and marks a new level of efficiency and professionalism in fleet management.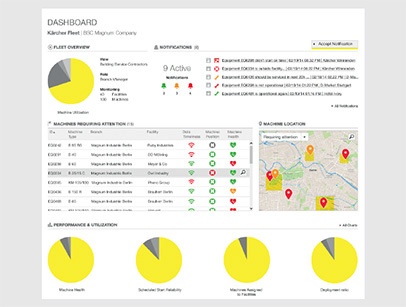 User-optimised portal
The Kärcher Fleet user portal is clearly structured and easy to use. Intensive training is not required. The key indicators for the fleet condition are illustrated by means of diagrams. Changing from "Overview" to "Detailed view" can be done intuitively with just one click.
Kärcher Fleet: benefits for you.
Individually configurable
Authorised users can use the Kärcher Fleet system for different purposes. Through individual settings, the focus can be set as required to machines or fleet information, security, machine reliability or monitoring.
Controlled function
Kärcher Fleet ensures control of the vital functions of the machines and immediately sends a message to the relevant staff via automated email when a deviation or malfunction occurs: alarms, information, notes.
Anytime, anywhere
Kärcher Fleet can be accessed almost anywhere at any time: in the office, when you are out and about, on your PC or laptop, or via mobile phone.
No installation
Kärcher Fleet is a web-based solution for which only a functioning, secure internet connection is required to use this fleet management system to its fullest extent. The telematics box encodes all information and sends it via modern transference technology (GSM) at UMTS speed via a global server cloud. Authorised users can obtain such information from this cloud as relevant data and analyses.
Easy planning and control
If competent fleet management was easy, everybody would have it. This is precisely the goal of Kärcher Fleet. This innovative as well as functional and user-friendly system combines the experience and knowledge of a global market leader for cleaning technology with practical expertise. The results are astounding – Kärcher Fleet impresses with its high efficiency and incredible ease of use.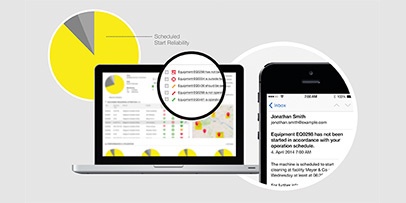 Contact
If you would like to find out more about our innovative solution, please do not hesitate to contact us: