Pairing Full Control Plus
Prior to the first use of your Full Control Plus pressure washer the trigger gun needs to be paired with the machine.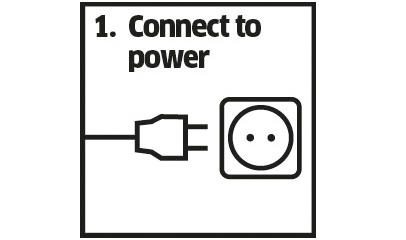 Step 1
Insert the plug into the socket. The pairing mode will start now and remain active for 60 sec.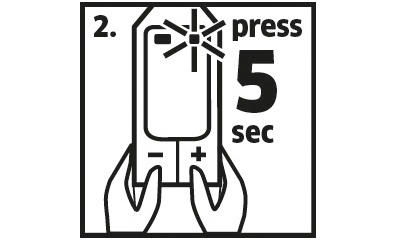 Step 2
2. Press the buttons + and - at the same time on the Full Control Plus trigger gun and keep them pressed for 5 seconds until the signal symbol starts to blink.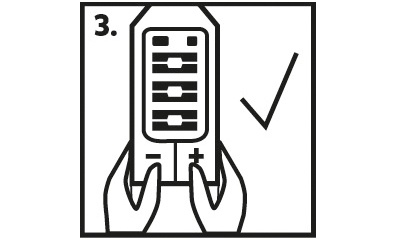 Step 3
Once successfully paired with the machine, the pressure levels will be displayed on the trigger gun.
In case the pairing does not happen the first time, please repeat the steps above. It is important to unplug the machine and plug it in again.