Window Vac WV 1
The Kärcher WV 1 is a lightweight, quick and easy way to achieve streak-free surfaces around the home. This rechargeable handheld vac has a powerful 25 minute lithium-ion battery.
The Kärcher WV 1 is an innovative handheld cleaner that effortlessly sucks up moisture and leaves surfaces streak-free, clean and dry. You can use your WV 1 on condensation too, whether it's inside your home or steamed-up windows in the car – just one quick wipe and the job's done. This versatile tool isn't just for windows – it's ideal for tackling all kinds of cleaning jobs around the home, with a fixed 250mm cleaner head that's ideal for shower screens and tiles. Leaves mirrors sparkling clean and perfect for sucking up liquid spills from floors and worktops. The Kärcher WV 1 is rechargeable, lightweight and easy to use, with a built-in powerful lithium-ion battery that lasts up to 25 minutes cleaning up to 70m² in just one charge.
Features and benefits
Lightweight
Versatile and ergonomic design that can be used on all smooth surfaces.
Compact Design
This compact, convenient device makes cleaning smooth surfaces even quicker and easier. The Kärcher Window Vac allows cleaning right to the bottom of your windows.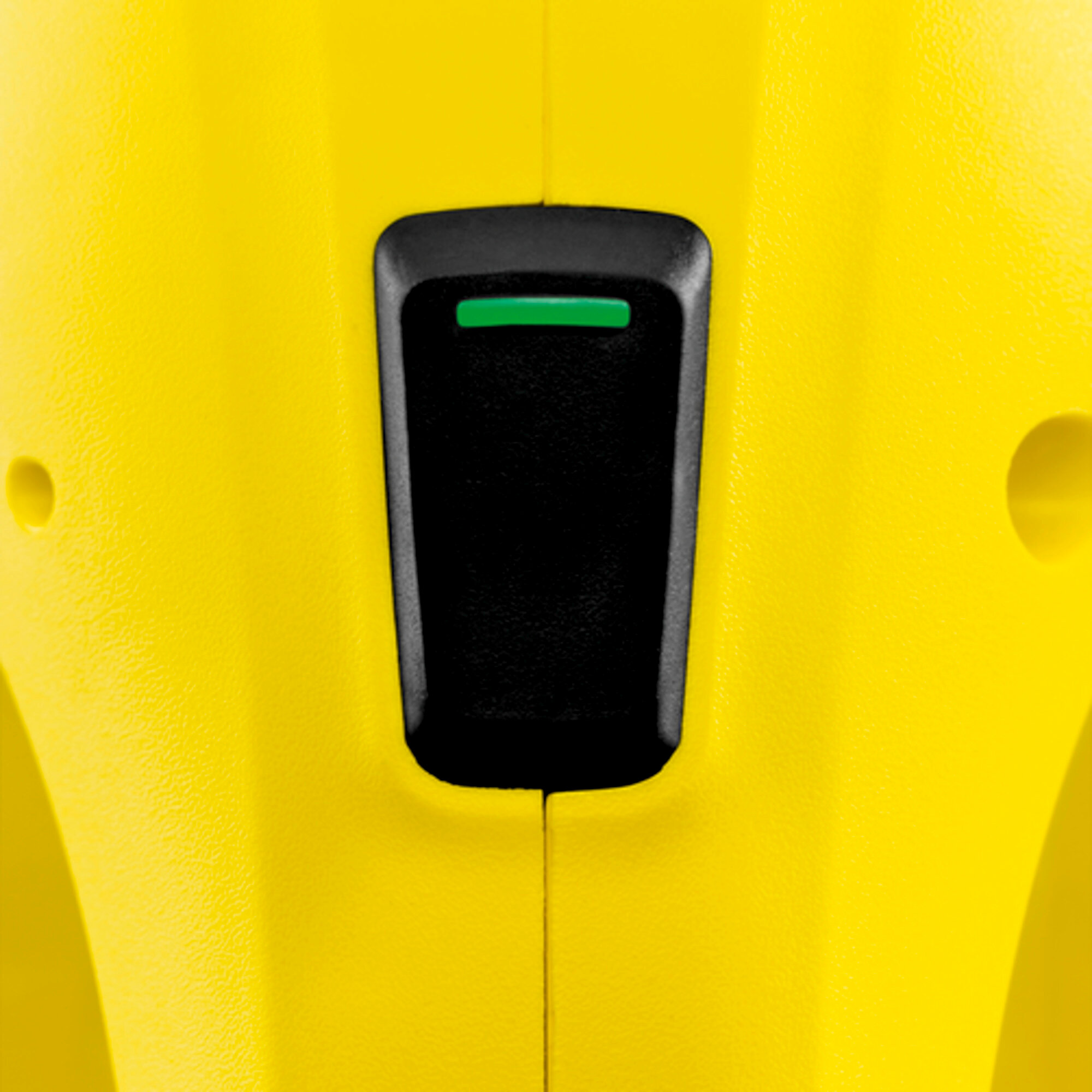 LED Display
The LED display indicates when the battery needs to be recharged.
Versatile
The quick and easy way to clean flat surfaces, such as windows, tiles, worktops and mirrors leaving a sparkling, streak-free finish.
3 x Faster
Up to 3 x faster than with conventional methods.
Streak-Free Cleaning
Drips & streaks are now a thing of the past thanks to the Kärcher Window Vac.
Hygienic
Simply open the tank and pour the contents down the sink - it's quick and easy, with no contact with dirty water.
The Original Inventor
Original Kärcher quality from the inventor of the Window Vac.
Specifications
Technical data
Working width of vacuum nozzle (mm)
250
Dirty water container capacity (ml)
100
Battery running time (min)
25
Battery charging time (min)
150
Battery Type
Lithium ion battery
Current type (V/

Hz

)
100 - 240 / 50 - 60
Weight including battery (kg)
0.5
Weight without accessories (kg)
0.5
Weight incl. packaging (kg)
0.7
Dimensions (L × W × H) (mm)
130 x 250 x 275
Application areas
All smooth surfaces
Windows
Mirrors
Tiles
Tables / Worktops
Shower screens