Leaf blower
LB 1060/36 Bp
Comfortable to wear on your back with practically no vibration, the battery powered LBB 1060/36 Bp backpack leaf blower allows you to work without tiring. Powerful and quiet, ideal for large areas.
Our battery powered LBB 1060/36 Bp backpack leaf blower is both the most powerful and quietest machine in its class. Comfortable and ergonomic to wear on your back, the spring-loaded blower creates practically no vibration and allows you to work as long as you want without tiring. Thanks to its high air speed and throughput, this powerful machine was made for quickly cleaning large areas, including noise-sensitive locations such as residential areas and near schools, hospitals and similar facilities.
Features and benefits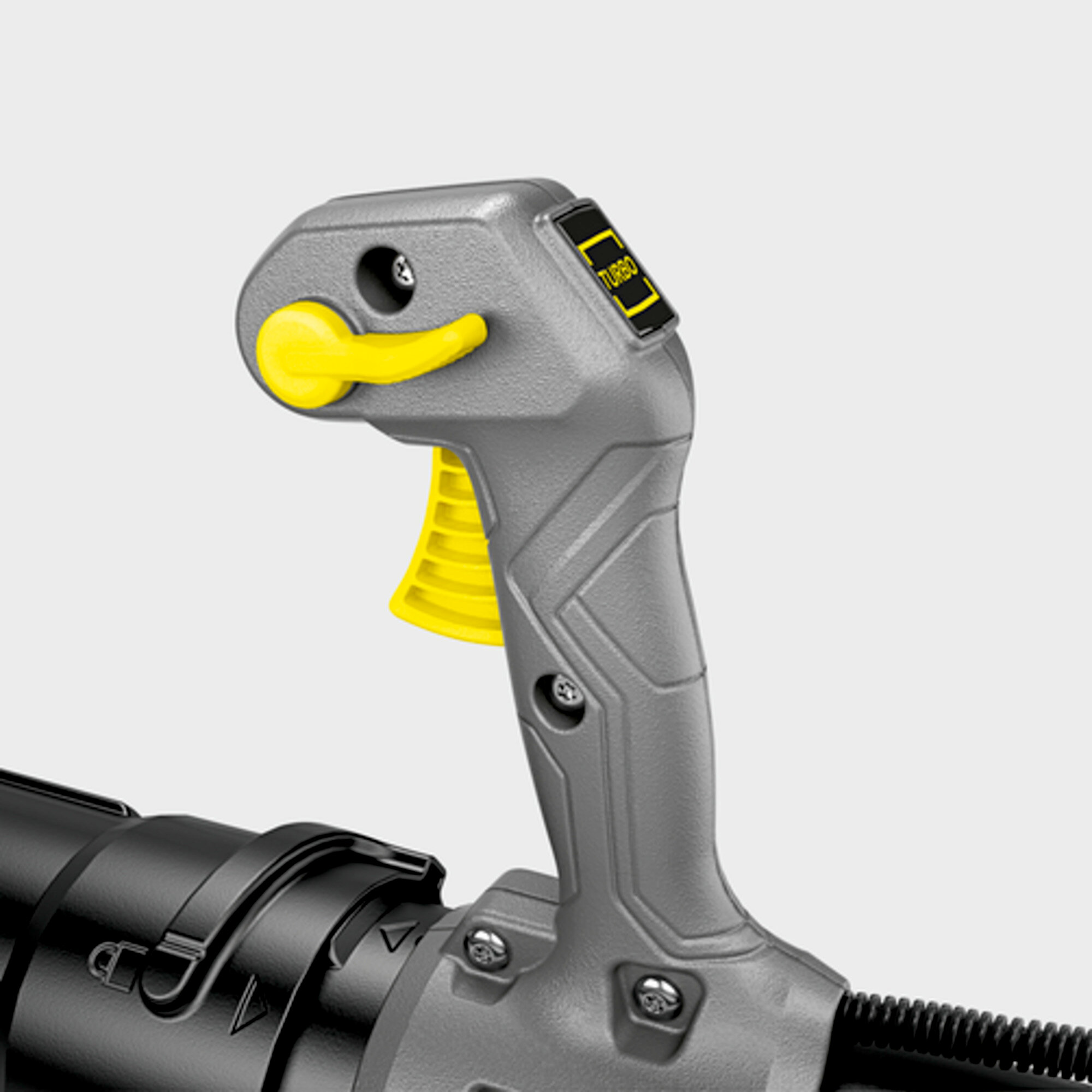 Infinitely variable speed and turbo button
Optimised blowing speed adjustment and performance increase when needed. Maximum control when removing stubborn foliage and dirt.
Long operating time
Two battery compartments for particularly long periods of usage. Perfect for professional use.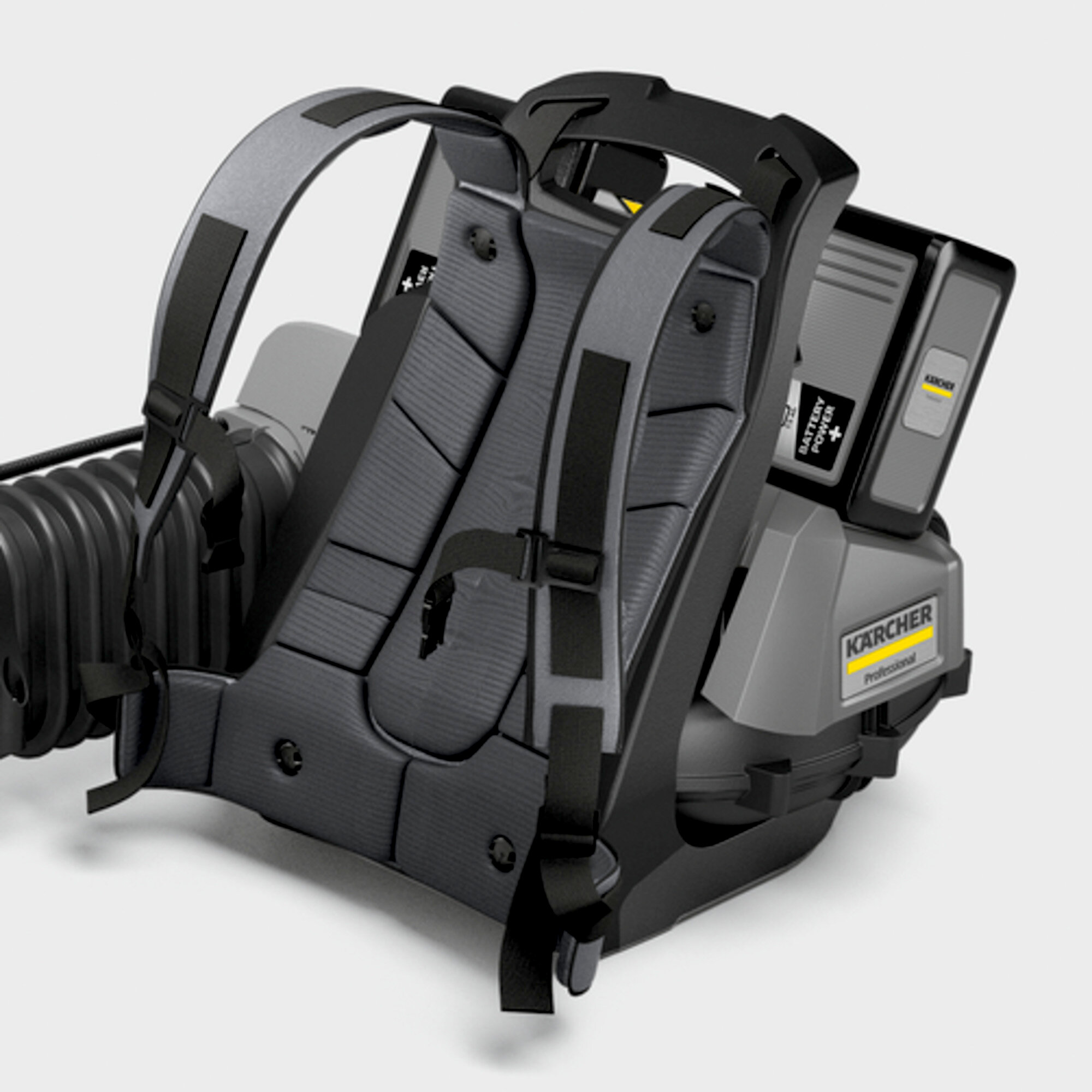 Convenient to carry on your back
Work in comfort thanks to the padded shoulder straps. Clever ergonomic design for long periods of work.
Spring-loaded blower
Reduces vibrations and enables you to work without tiring.
Protects the user's health.
Exceptionally high performance
The highest performance battery powered backpack leaf blower in its class.
High air speed and throughput for the best cleaning results.
Brushless motor
Minimal maintenance effort and long lifetime.
Low heat generation and high efficiency.
Extremely low level of noise
Ideal for working in noise-sensitive areas and at night.
Reduced impact on people and the environment.
Complete flexibility within the Kärcher 36 V platform
Battery can be quickly changed to other machines as needed.
Increases productivity and safety while working.
No emission of harmful substances and CO₂
Protects the environment and the health of the user.
Up to 90% lower operating and maintenance costs compared to petrol-powered tools
Particularly economical, as there are no petrol costs.
Specifications
Technical data
| | |
| --- | --- |
| Battery platform | 36 V battery platform |
| Air throughput (m³/h) | 1060 |
| Air speed (m/s) | max. 65 |
| Blowing power (N) | 19 |
| Speed regulation | variable |
| Voltage (V) | 36 |
| Runtime per battery charge (min) | max. 30 (6.0 Ah) / max. 40 (7.5 Ah) |
| Weight without accessories (kg) | 8.8 |
| Weight incl. packaging (kg) | 10.8 |
| Dimensions (L × W × H) (mm) | 1597 x 546 x 470 |
Equipment
Variant: Battery and charger not included
Standard nozzle with metal scraper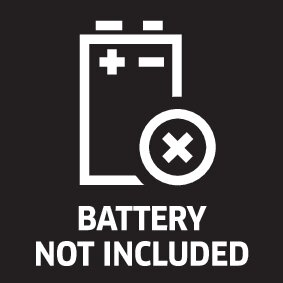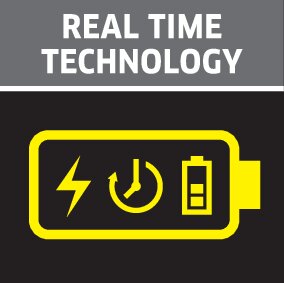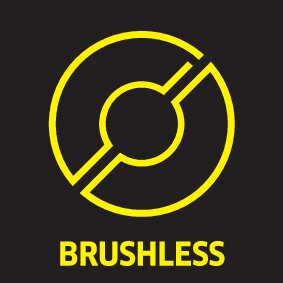 Application areas
For cleaning large areas and removing large amounts of light debris
For cleaning dead leaves, garden cuttings, dirt and debris
Ideal for working in noise-sensitive areas, including at night