Kärcher
HKS 100
36320300
https://www.kaercher.com/ie/professional/tank-cleaning-systems/hks-100-36320300.html
Spray head driven by liquid jet for the industrial container cleaning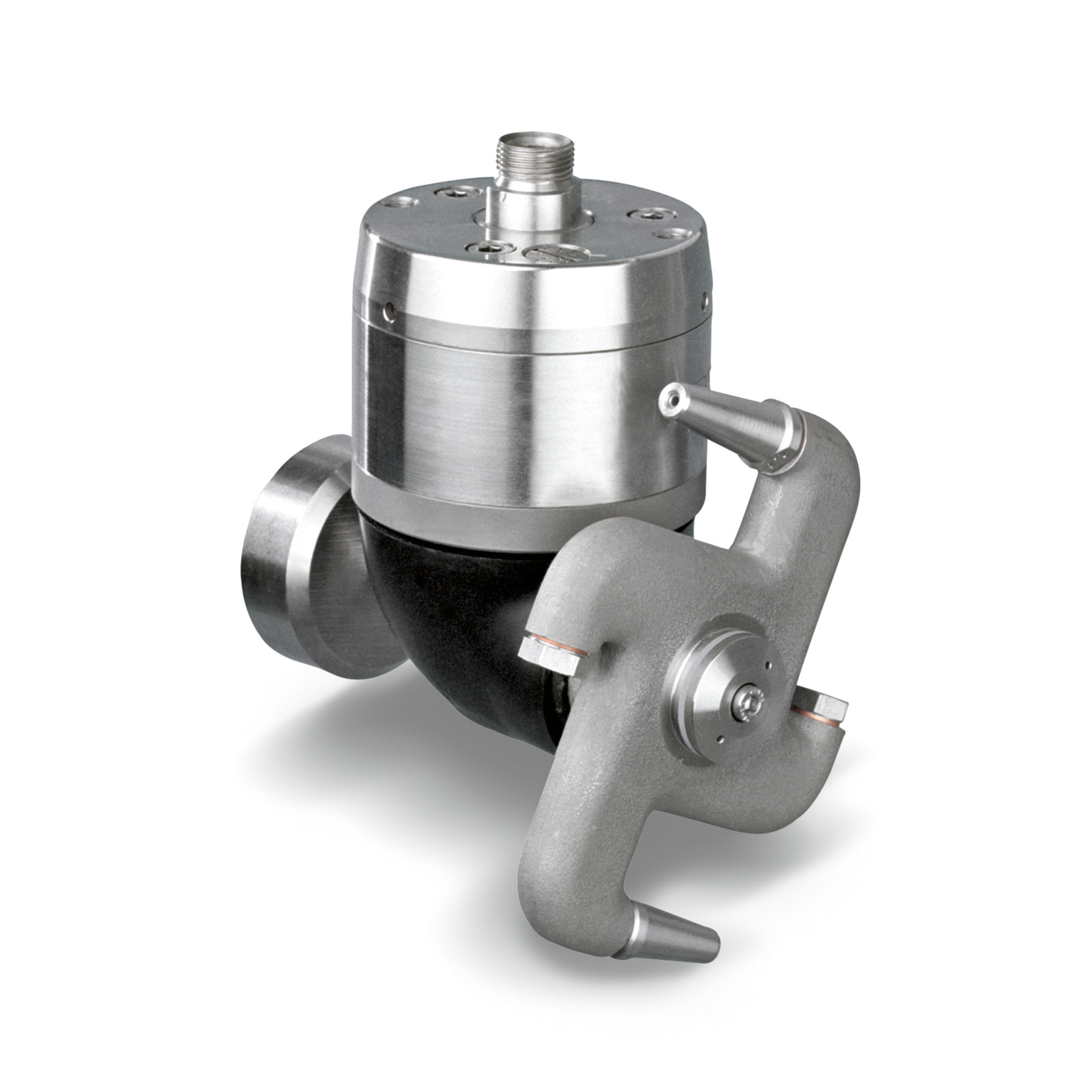 Interior cleaning heads
HKS 100
Spray head driven by liquid jet for the industrial container cleaning
Order number:
3.632-030.0
Find your local Kärcher Center:
High‑pressure spray head with independent drive for tank cleaning. The working flow and pressure can be individually adapted to the cleaning task concerned so that the spray head is virtually universal in application. The spray head for tank interior cleaning is of compact construction and thus particularly handy. Since jet rotation is effected by the reaction force of the jets themselves, this model is particularly suitable for mobile applications. The spatial rotation of spray head nozzles in two planes is effected through the positively‑coupled drive of the nozzle carrier. The asymmetrical gearing with its large number of teeth ensures closely spaced jet passes and thus intensive cleaning of all a tank`s interior surfaces. The speed of rotation is kept constant by an internal fluid circuit that passes through a throttle valve so that the rate of flow, and thus the speed, can be adapted to suit the application concerned. All parts coming into contact with the medium are of stainless steel. All bearing surfaces of the shafts are coated. The use of teflon and viton seals makes the spray head virtually universal in application with hot or cold water to which cleaning agent has been added. The head can be mounted with the aid of the connection head and additional fastening holes which provide for its mounting in a great many ways. Range of application: Liquid throughput: 2.400 - 6.000 l/h Working pressure: 50 ‑100 bar No. of nozzles: 2/4 System solutions: Complete cleaning systems with high-pressure pump/s, hot water generation, automatic cleaning process on request.
Features and benefits
Liquid jet-propelled (recoil force principle)
Substantially lower installation costs. Highest safety standard with regard to ATEX.
Adaptive adjustment screw (internal fluid circuit with hydraulic brake)
Regular rotation speed for consistent cleaning results.
Components that come into contact with cleaning medium are stainless steel
Long working times ensure costs are saved.
Different nozzle configurations are possible owing to 2 or 4 nozzles
Cleaning of containers up to 40,000 litres.
Compact design
Flexible and resource-conserving use.
Specifications
Technical data
| | |
| --- | --- |
| Operating pressure (bar) | 40 / 100 |
Application areas
Modular components for container cleaning