Wet and dry vacuum cleaner WD 6 P Premium
Ultra-powerful and energy-efficient: WD 6 P Premium multi-purpose vacuum cleaner. With stainless steel container, power outlet, innovative filter removal technology, filter cleaning etc.
The high-end WD 6 P Premium multi-purpose vacuum cleaner impresses with its ultra-high suction power, with a power consumption of only 1,300 watts. The vacuum cleaner is equipped with the innovative filter removal technology and also with the flat pleated filter contained in a removable box in the device head. By folding out this box, the filter can be removed in seconds without any contact with dirt. Dry and wet dirt can be vacuumed without the need for filter replacement. Thanks to integrated filter cleaning, the dirty filter can be efficiently cleaned by pushing the filter cleaning button, so that suction power is quickly restored. The power outlet with automatic on/off switch allows you to work with connected power tools. Dirt resulting from planing, sawing or grinding work is vacuumed directly. Suction power can be adapted to requirements, both for standard vacuuming operations andfor use with power tools. Other highlights: 30-litre stainless steel container, newly developed accessories for the best cleaning results, removable handle with electrostatic protection, drain screw for large water volumes, parking position and much more.
Features and benefits
Patented filter removal technology
Quick and easy removal of the filter from the filter box – without contact with dirt. For wet and dry vacuuming without filter replacement.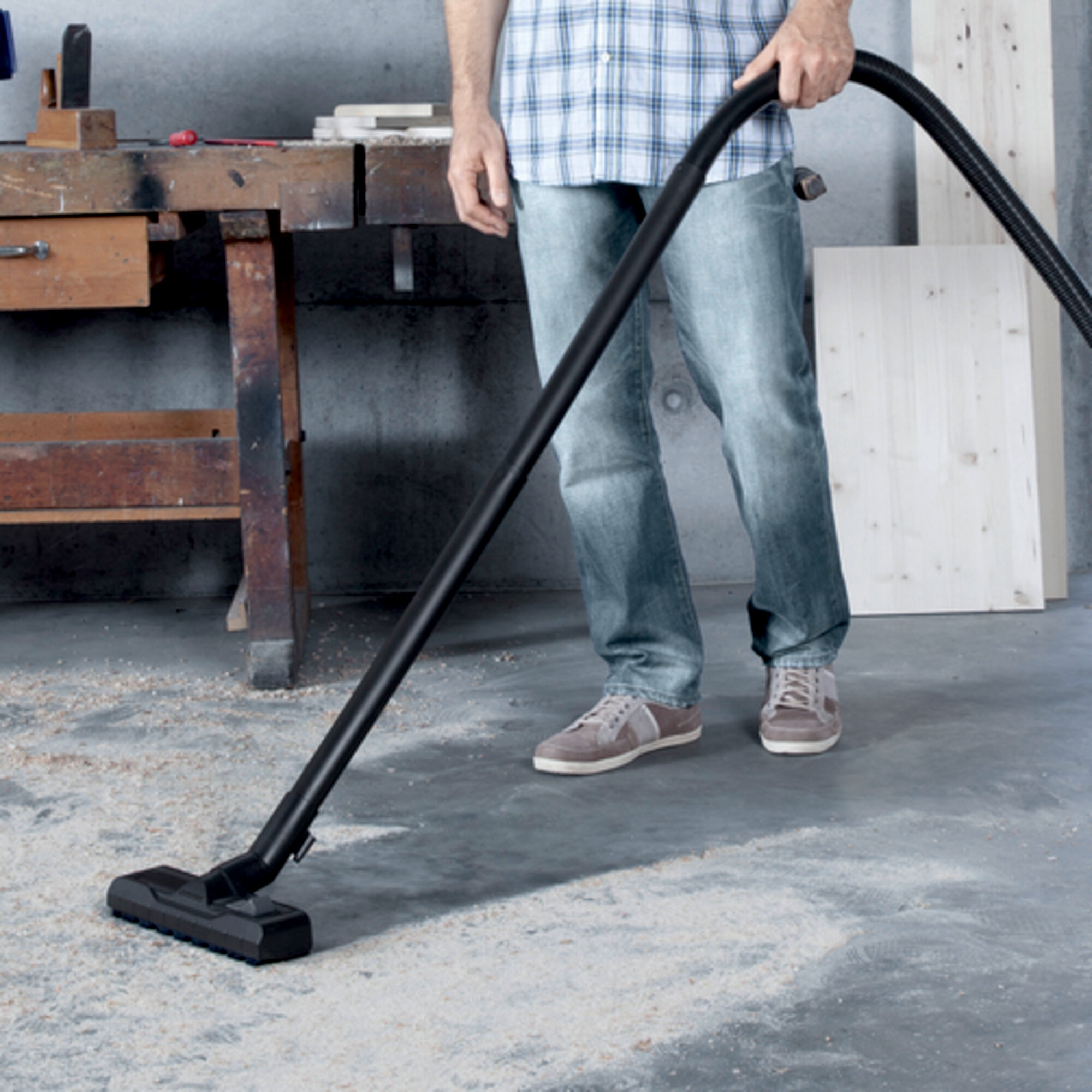 Optimally developed: Floor nozzle and suction hose
For the best cleaning results – whether dry, wet, fine or coarse dirt. For maximum vacuuming convenience and flexibility.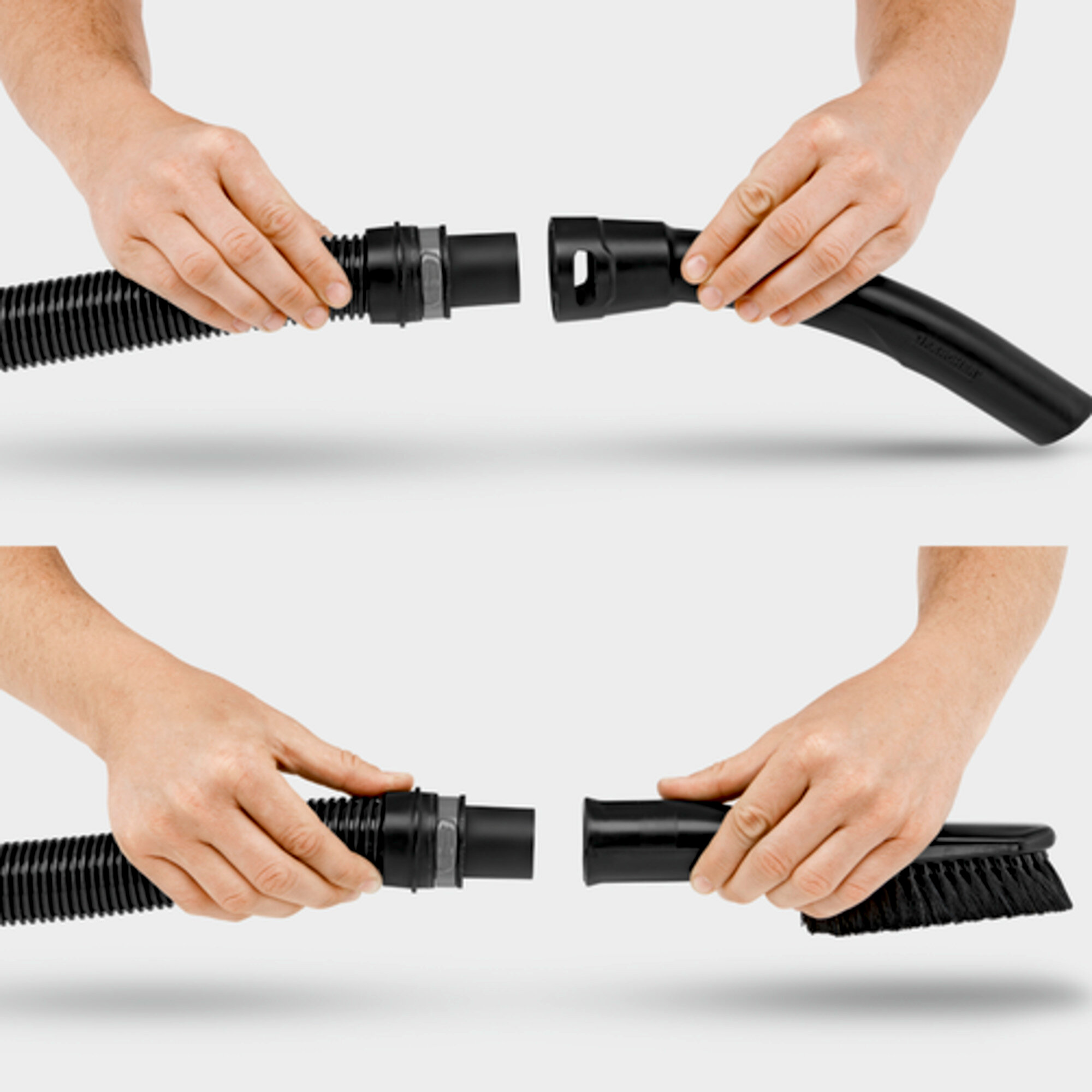 Removable handle
Different nozzles can be directly attached to the suction hose. For easy vacuuming – even in confined spaces.
Outstanding filter cleaning
Strong pulse air streams move the dirt from the filter into the container at the push of a button.
The full suction power is quickly restored.
Power outlet with automatic on/off switch for working with power tools
Dirt that is a result of planing, sawing or grinding is suctioned away directly.
The vacuum cleaner is switched on and off automatically via the power tool.
Practical blower function
Where vacuuming is not possible, the practical blower function can be used.
Effortless dirt removal, e.g. from a gravel bed.
Drain screw
Time and energy-saving emptying of large water volumes.
Practical parking position
Quick and easy intermediate parking of suction tube and floor nozzle during working interruptions.
Practical cord and accessories storage
Space-saving, secure and easily accessible suction hose, power cable and accessory storage.
Rotary switch (On/Off) with suction power adjustment
Variable suction power adjustment for normal and power tool use.
Specifications
Technical data
Actual suction power* (Air watts)
260
Energy use (W)
1300
Container capacity (l)
30
Container material
Stainless steel
Power cable (m)
6
Standard accessory ID (mm)
35
Current type (V/

Hz

)
220 - 240 / 50 - 60
Weight without accessories (kg)
9.5
Weight incl. packaging (kg)
12
Dimensions (L × W × H) (mm)
418 x 382 x 694
--
* Measured at the suction tubes according to the IEC 60312 standard.
Equipment
Suction hose, 2.2 m
Removable handle with electrostatic protection
Suction tubes, 2 piece(s), 0.5 m, 35 mm, Stainless steel
Wet and dry floor nozzle, switchable floor nozzle with 2 rubber and 2 brush strips
Crevice nozzle
Flexible suction hose, 1 m, 35 mm
Adaptor for connecting power tools
Fleece filter bag, 1 piece(s)
Flat pleated filter, in removable filter box
Power outlet with automatic on/off switch
Filter cleaning function
Rotary switch (on/off)
Power control
Blower function
Storage space for small parts
Convenient 3-in-1 carrying handle
Cable hook
Parking position
Accessory storage on the device
Drain screw
Sturdy bumper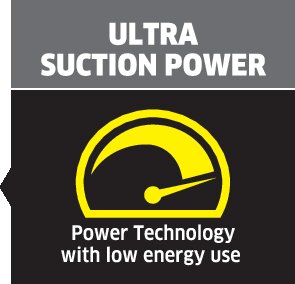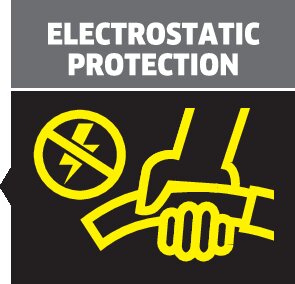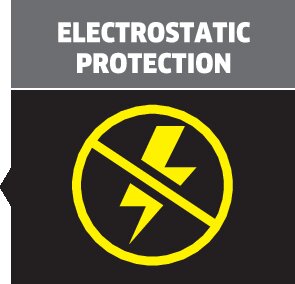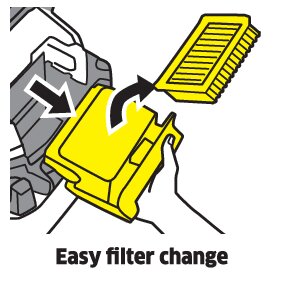 Application areas
Working with power tools
Renovation
Outside area & garden
Garage
Workshop
Hobby room
Cellar
Entrance area
Interior car cleaning
Large water volumes