RoboCleaner
The fully automatic robot vacuum cleaner Kärcher robot vacuum cleaners called RoboCleaner do all the work - without you lifting a finger: this machine cleans all standard household floor coverings. Even when you are not at home. Simply plug in the charging station, switch on, set the cleaning time and leave the rest to the RoboCleaner. It negotiates obstacles with ease. It even recognises stairs and steps. When its work is done, it automatically returns to base guided by an infrared beam. As well as recharging its batteries, it discharges the dirt it has picked up.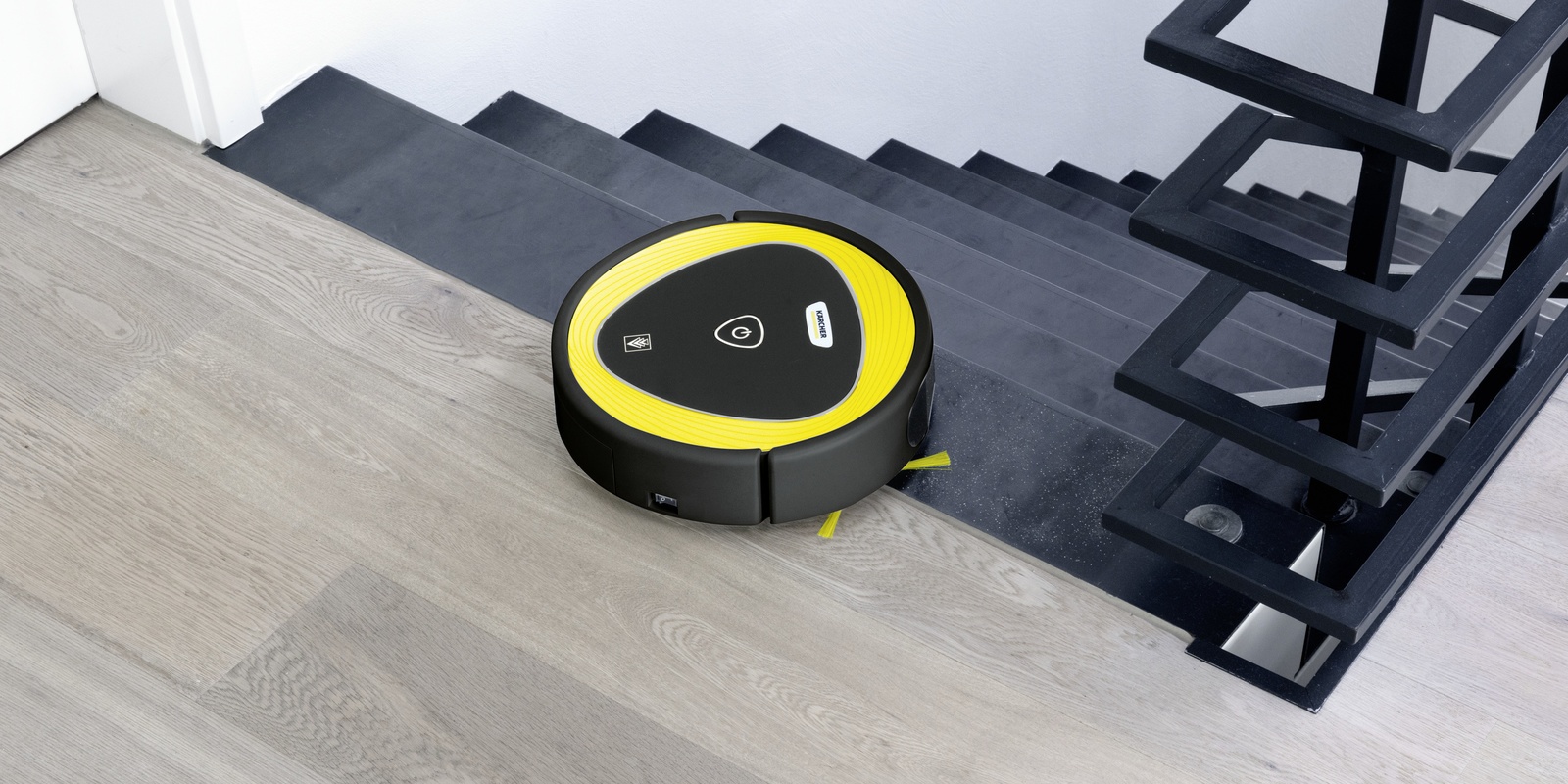 Distance and fall sensors
Distance and fall sensors help to avoid collisions in rooms as well as preventing the RoboCleaner from falling down the stairs.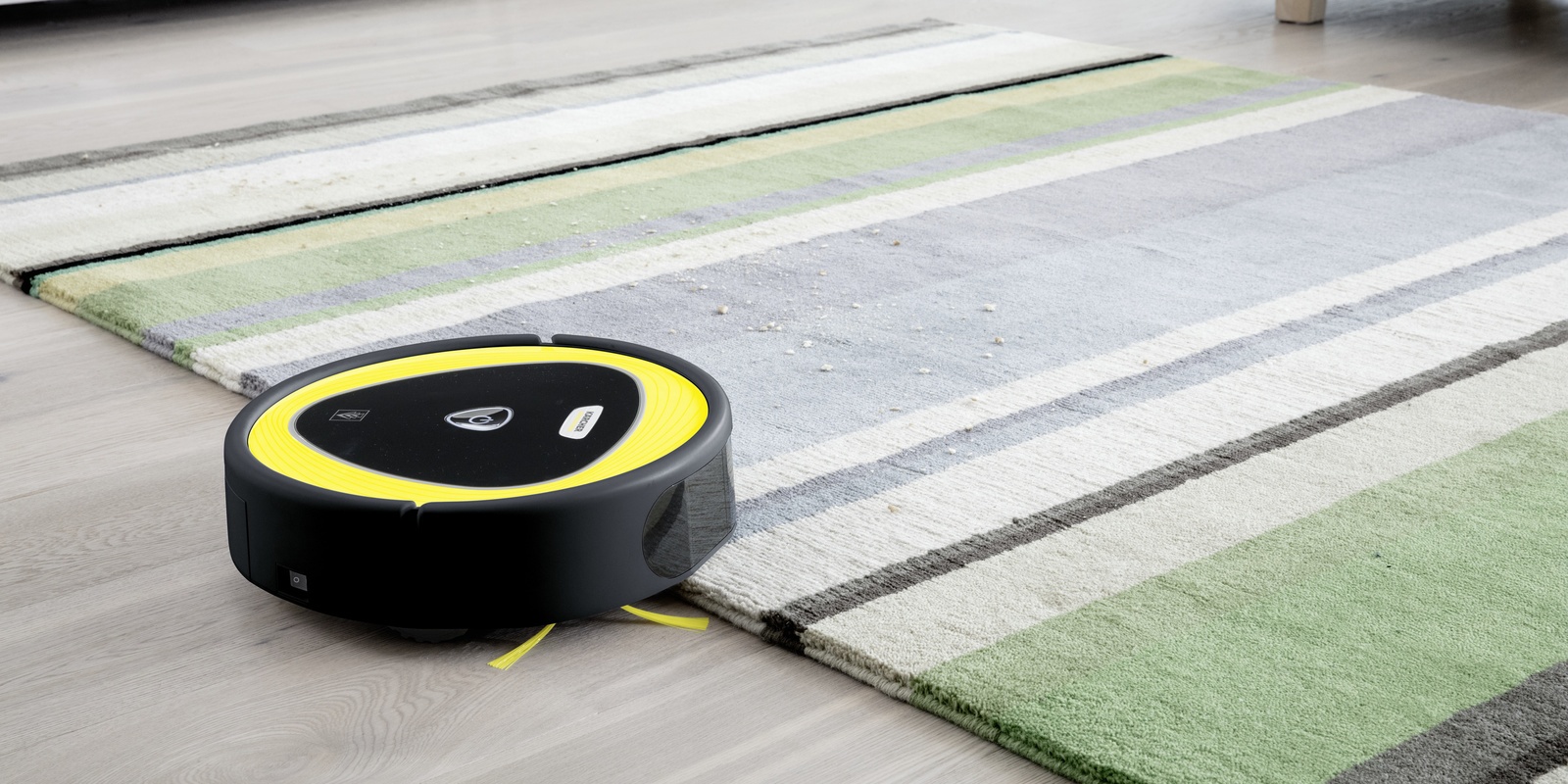 Cleaning low-pile carpets
The RC 3 can even perform a deep clean on low-pile carpets.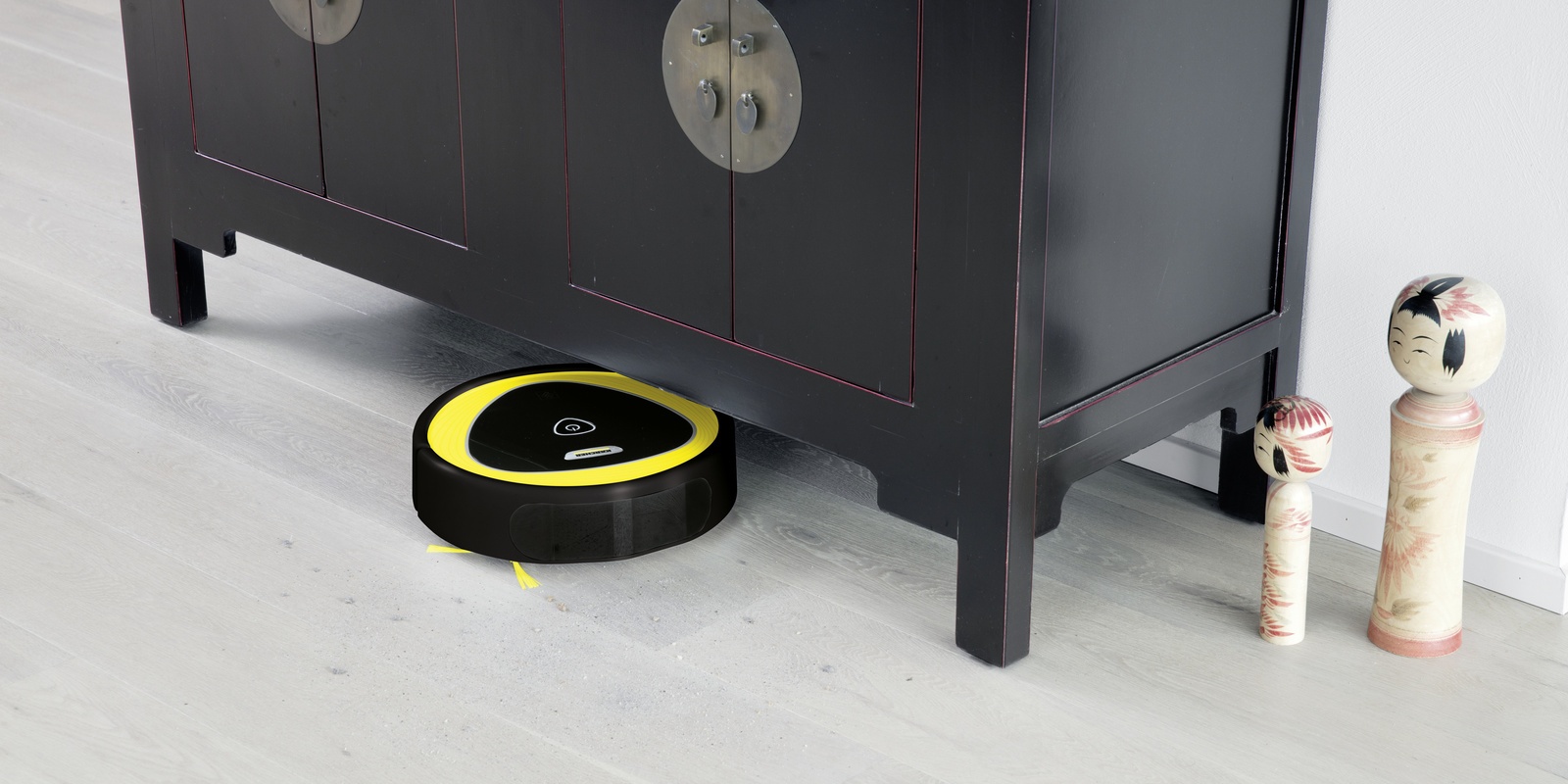 Cleaning under furniture
In addition to cleaning along walls and in corners, the RoboCleaner can also clean under furniture (with a gap of > 10 cm from the floor) without any problems.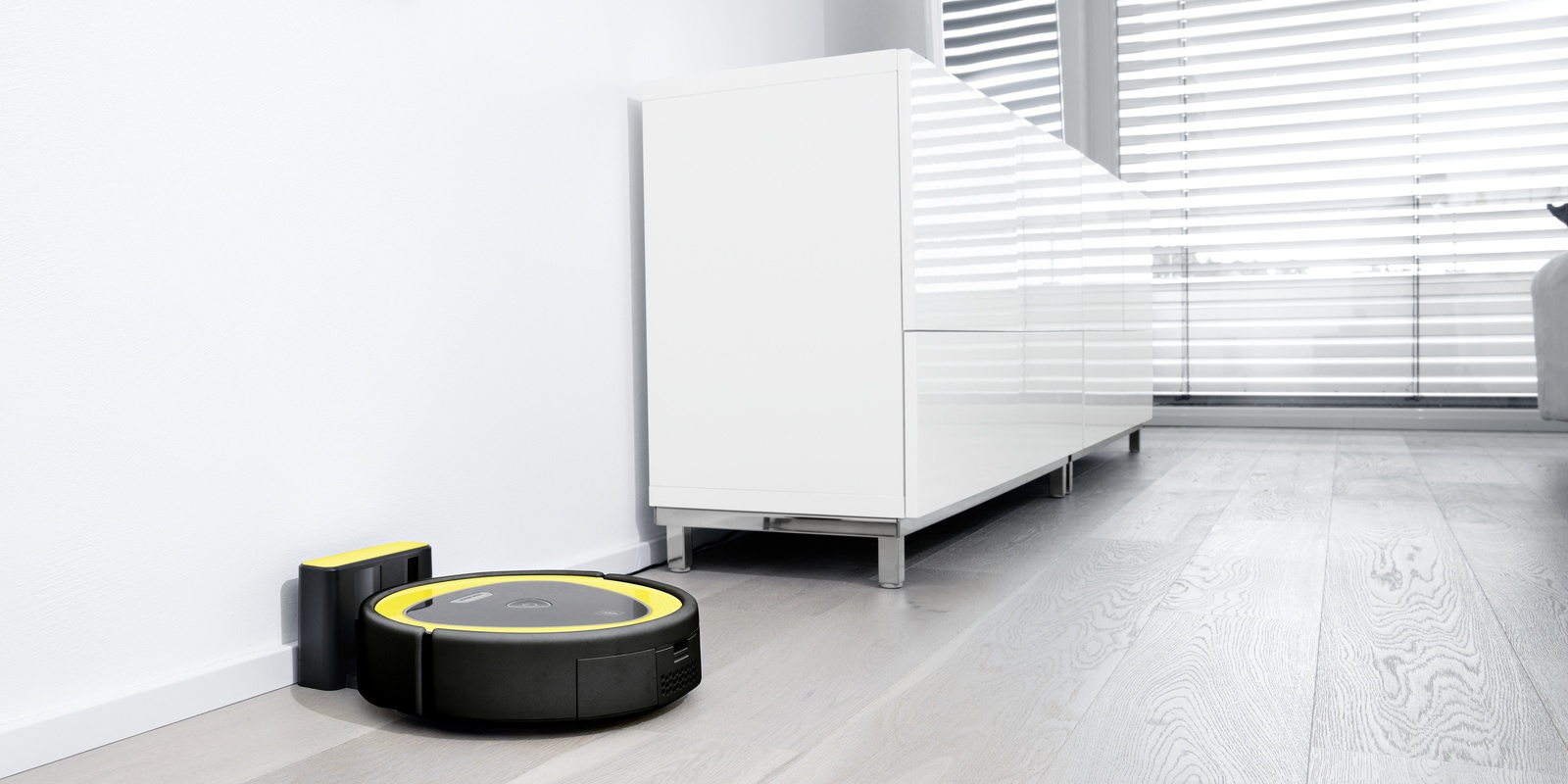 Autonomous charging
The RC 3 can charge itself independently in between cleaning or to full capacity, as required.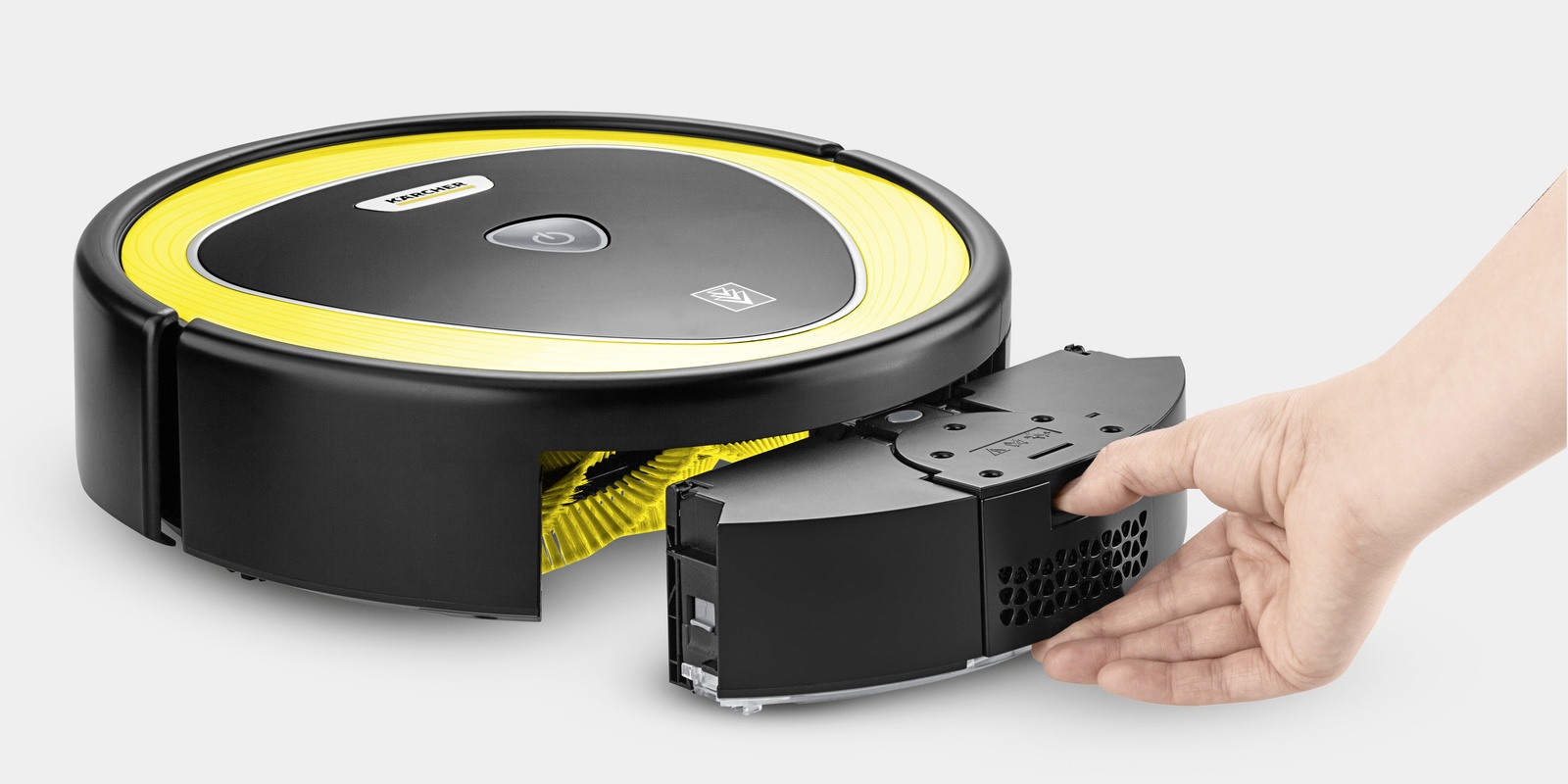 Fuss-free waste container
The waste container of the RC 3 is simple to remove and can be emptied quickly.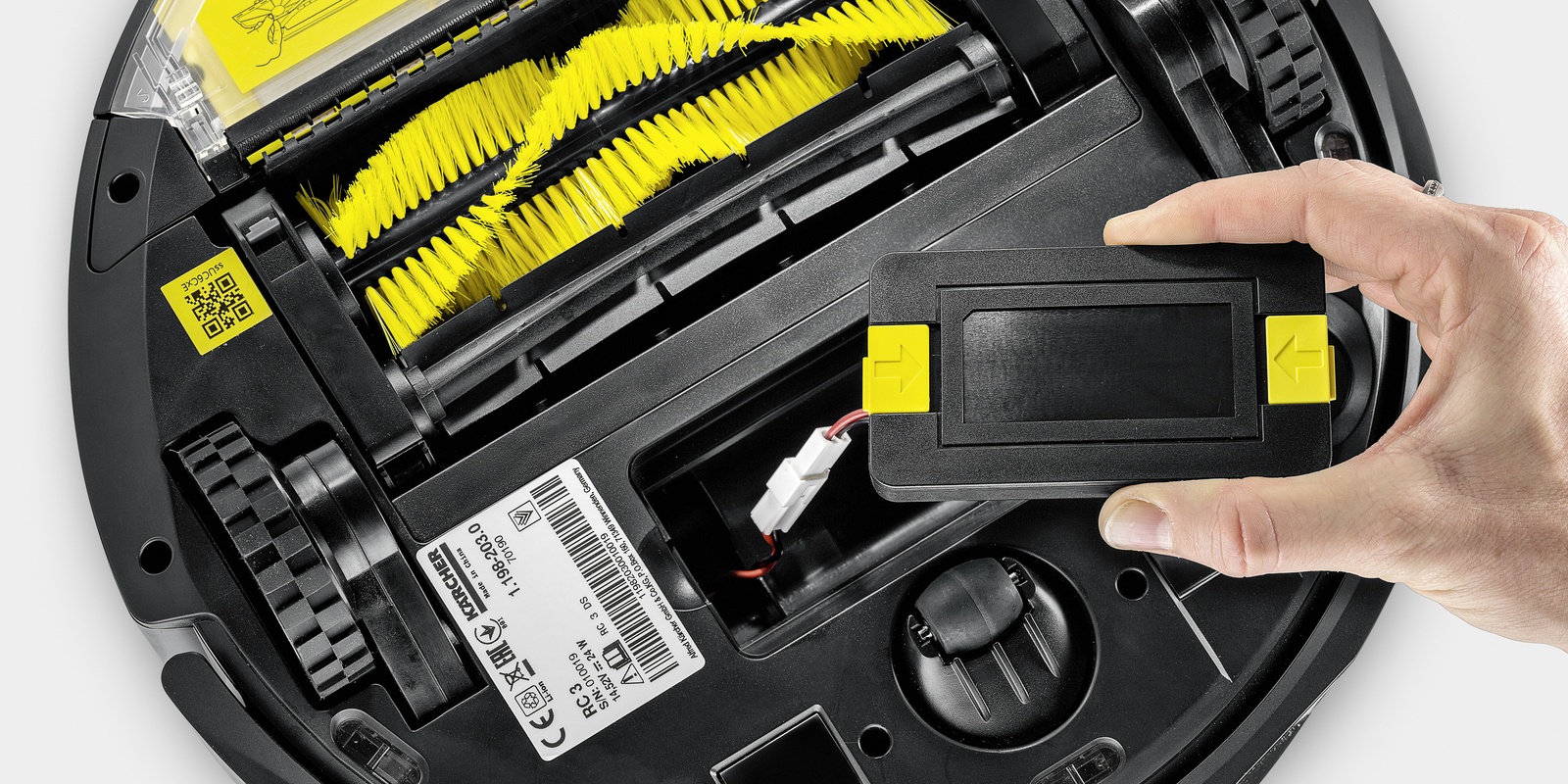 Removable battery
The battery of the RoboCleaner is easy to insert and can be taken out again just as simply.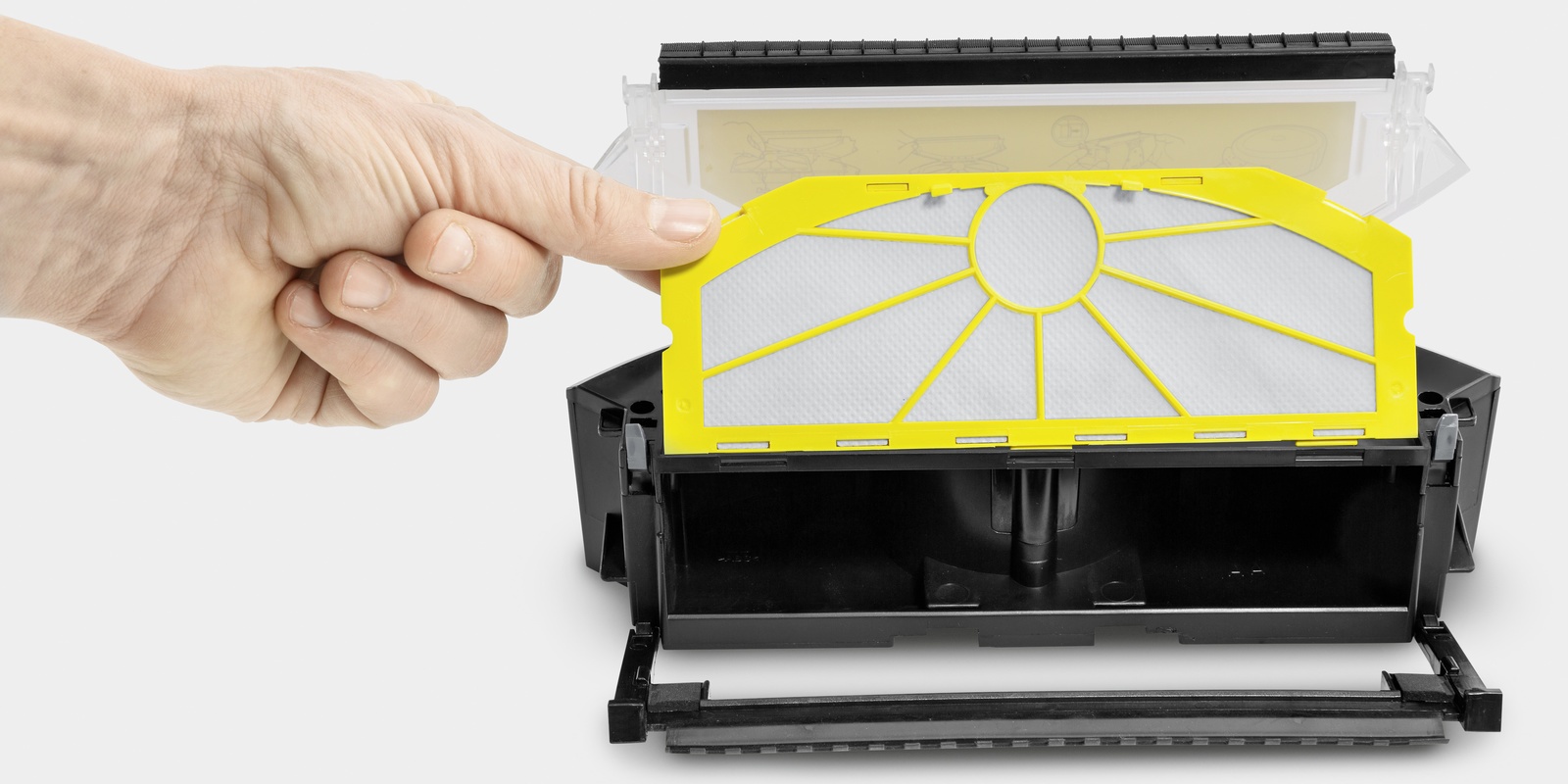 User-friendly fine filter
The fine filter of the RC 3 is extremely easy to clean and replace.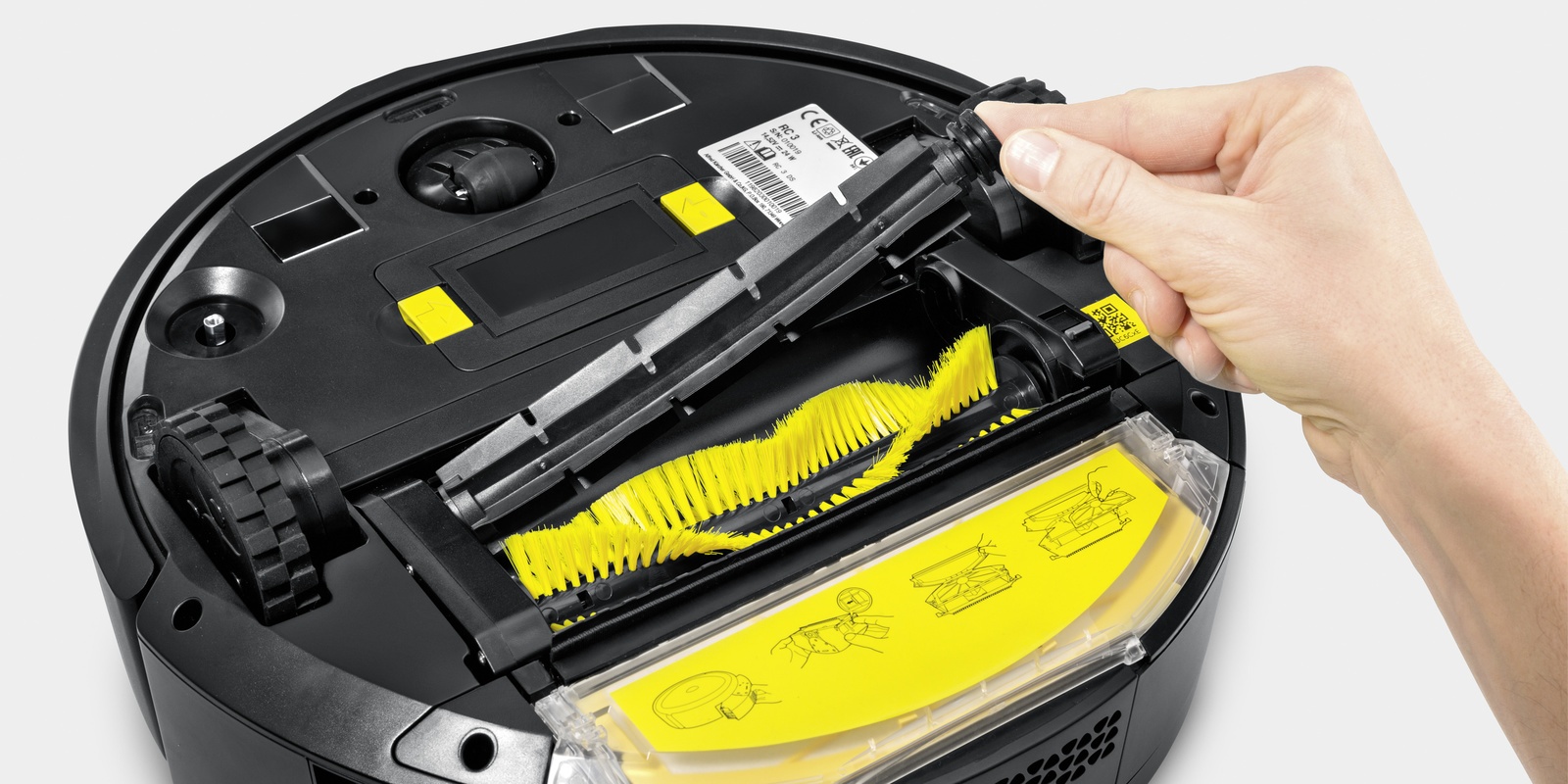 Easy-to-clean main brush
The dual brush system of the robotic vacuum cleaner can be cleaned with minimal effort.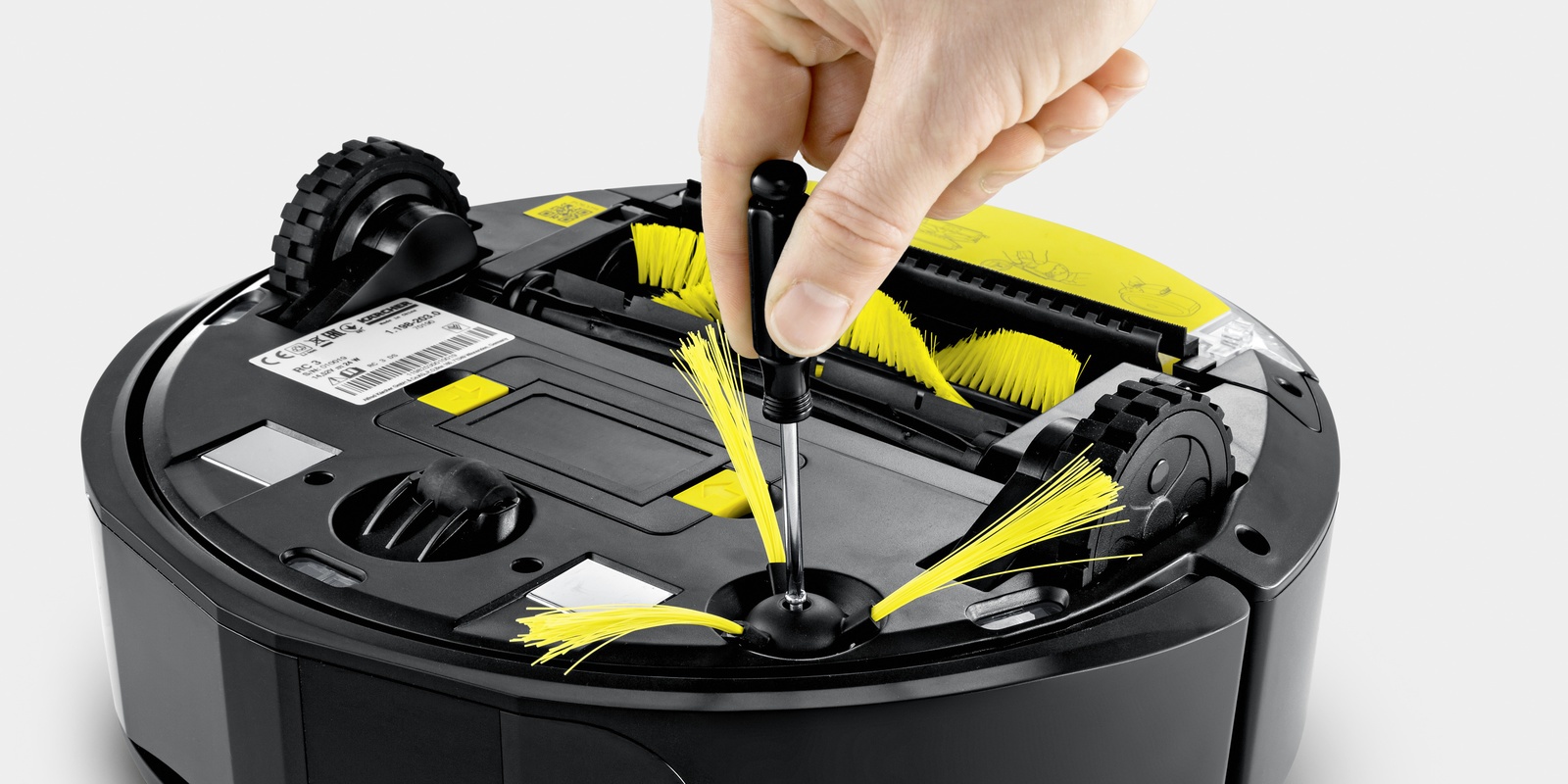 Easy-to-attach side brushes
The screws that hold the side brushes are really simple to insert and remove, allowing you to replace these brushes without difficulty.