VIBRATING CORDLESS WIPER
Good vibrations! Vibrations make cleaning even more thorough - especially with our KV 4 vibrating cordless wiper. Smooth surfaces are moistened in no time and the dirt is loosened. The Window Vac takes care of the rest and simply vacuums up the dirt mixture.
Loosens stubborn dirt with vibrations - without scrubbing
The perfect complement to the Window Vac
Streak-free cleanliness in just 2 steps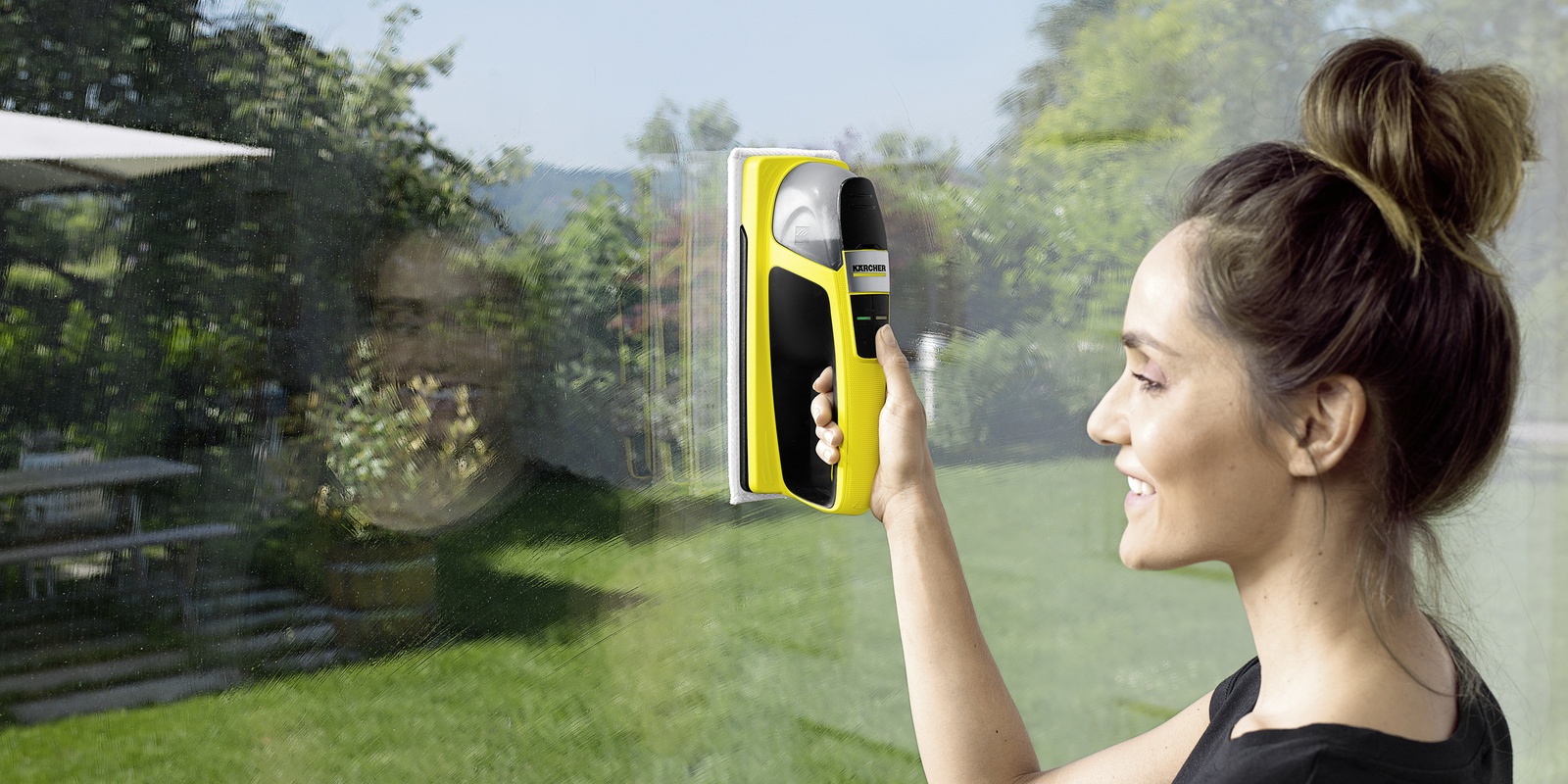 Clean
The automatic moistening of the wiping cloth means that the surface can be wiped without additional spraying.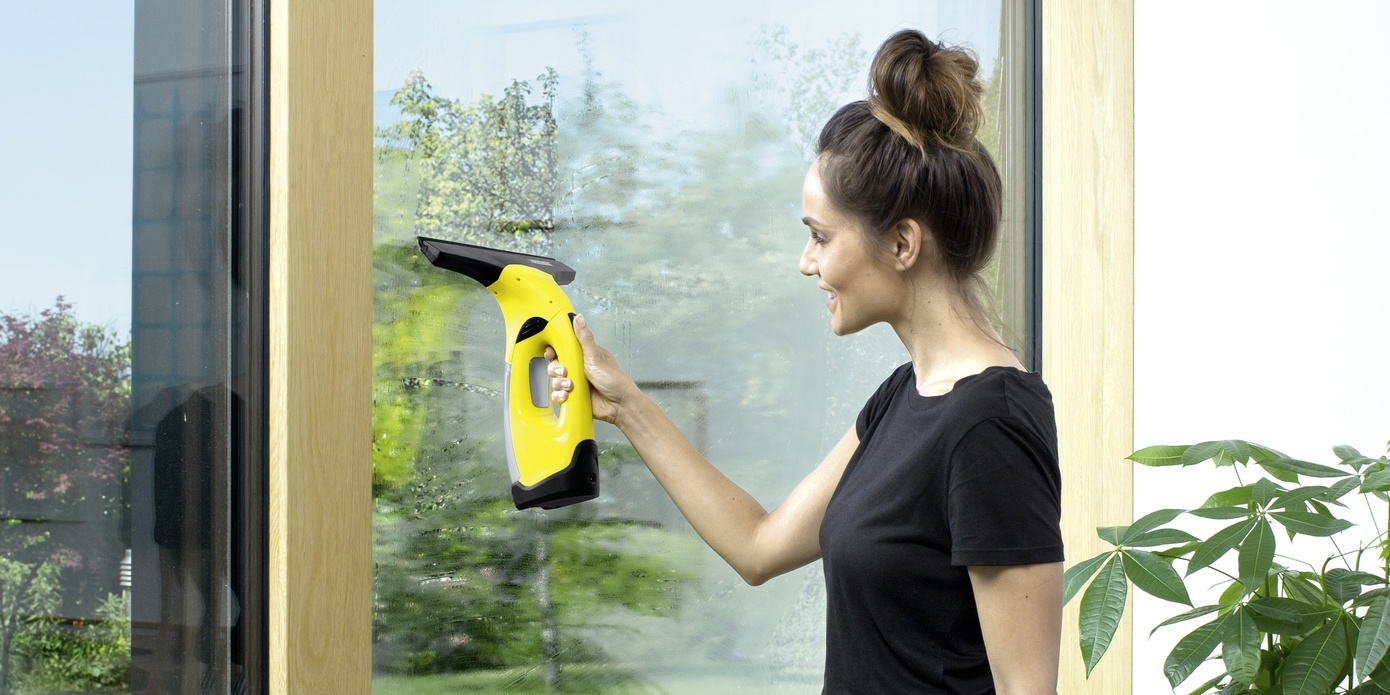 Vacuum
Then vacuum up the dirty water with the Window Vac. Finished.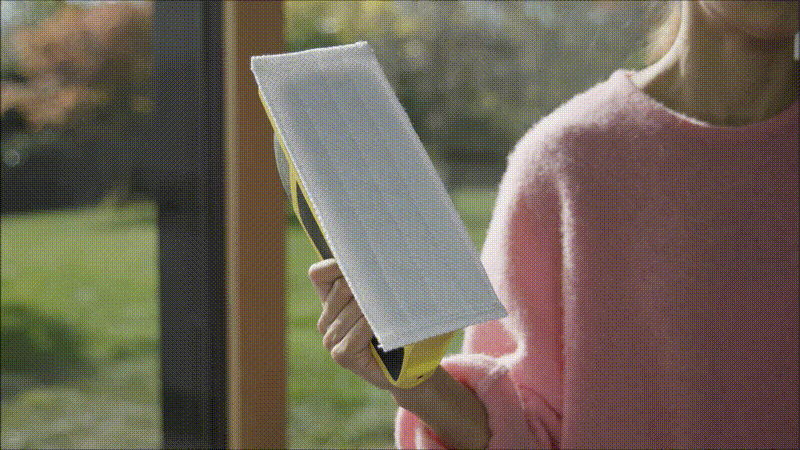 Advantage 1
Automatic water dispensing: the automatic moistening of the wiping cloth means that surrounding surfaces don't get wet. Hands and floors stay dry. And because no spraying is necessary, you'll also save time.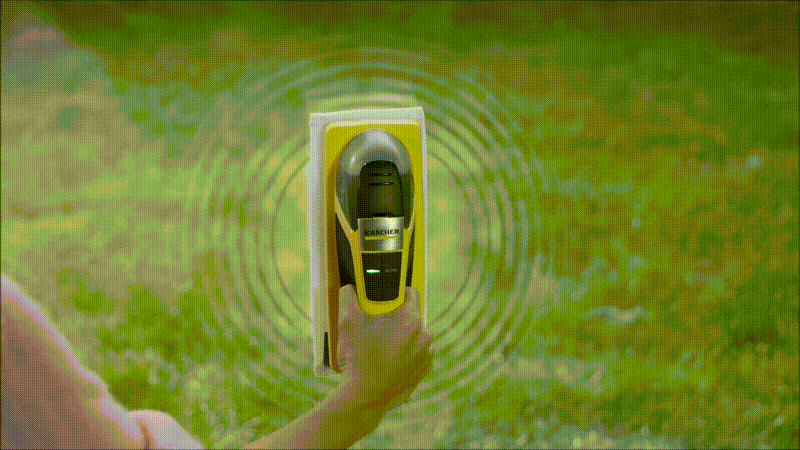 Advantage 2
Vibration function: cleaning is supported by vibration technology, meaning that less effort is required. Tedious scrubbing can be dispensed with.
Systematic surface cleaning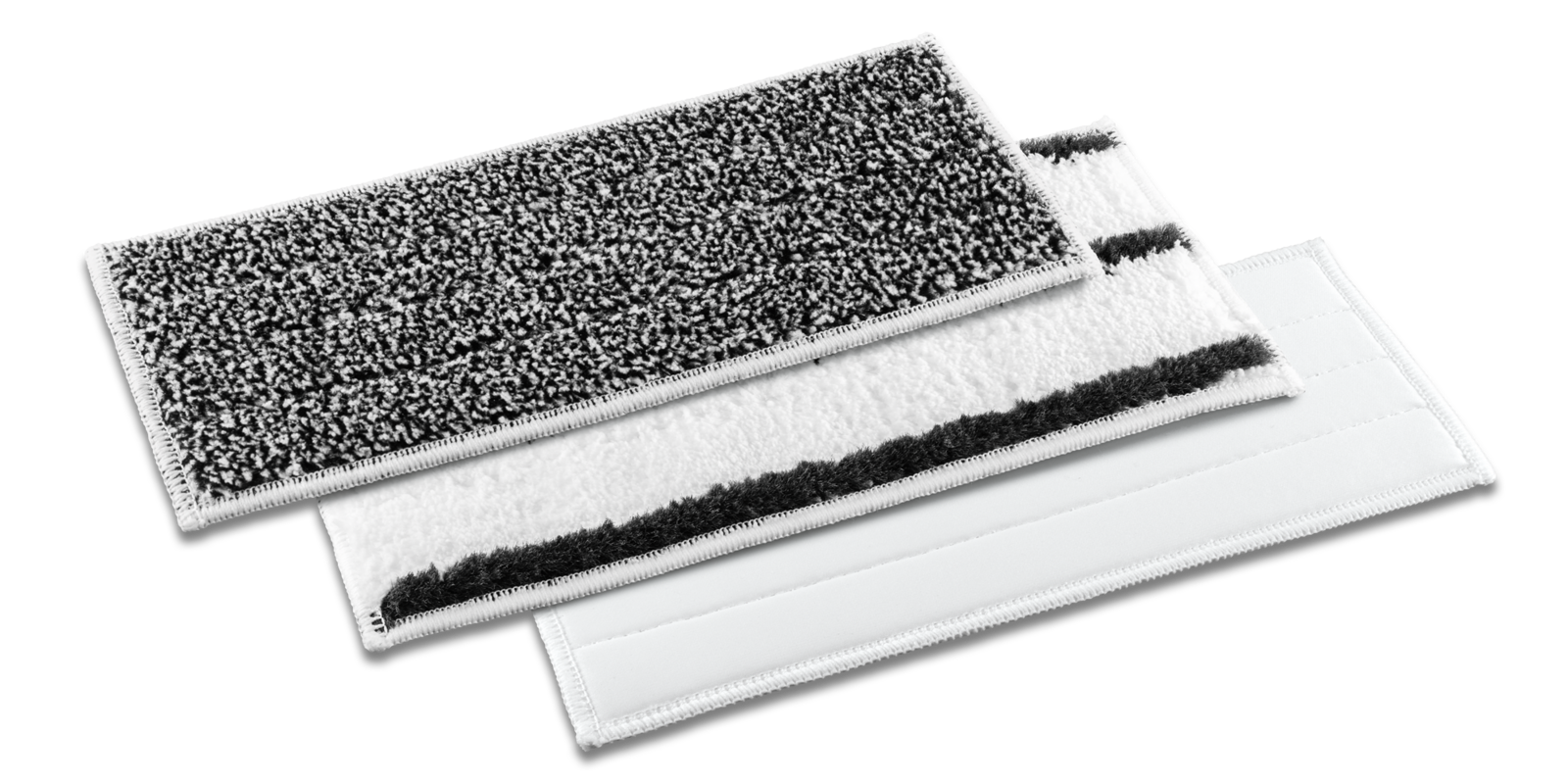 KV 4 multi-purpose cloths
The multi-purpose cloths make the KV 4 a universal cleaning tool for all smooth surfaces, not just windows.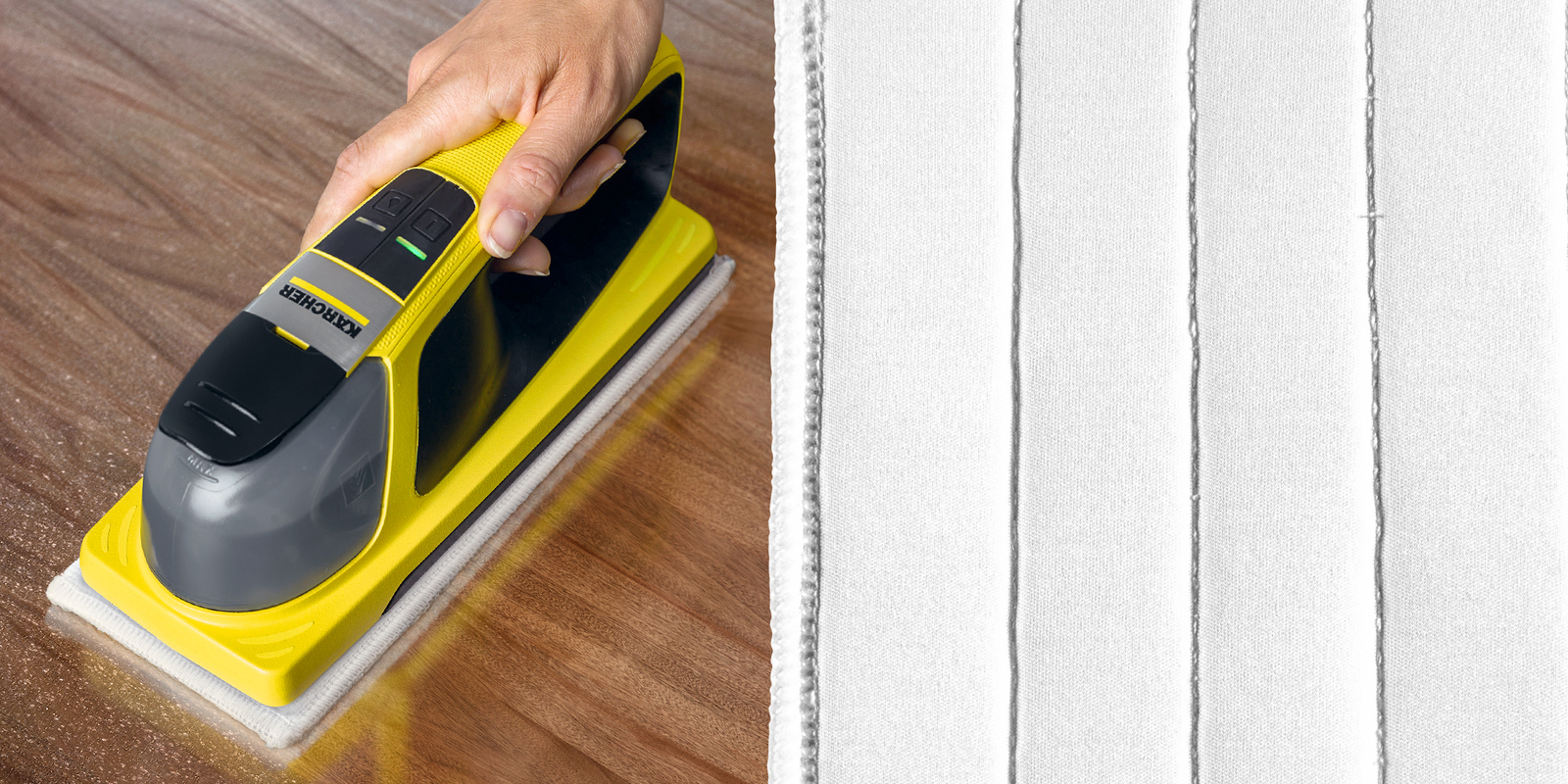 Soft cloth
The gentle soft cloth leaves delicate surfaces shining.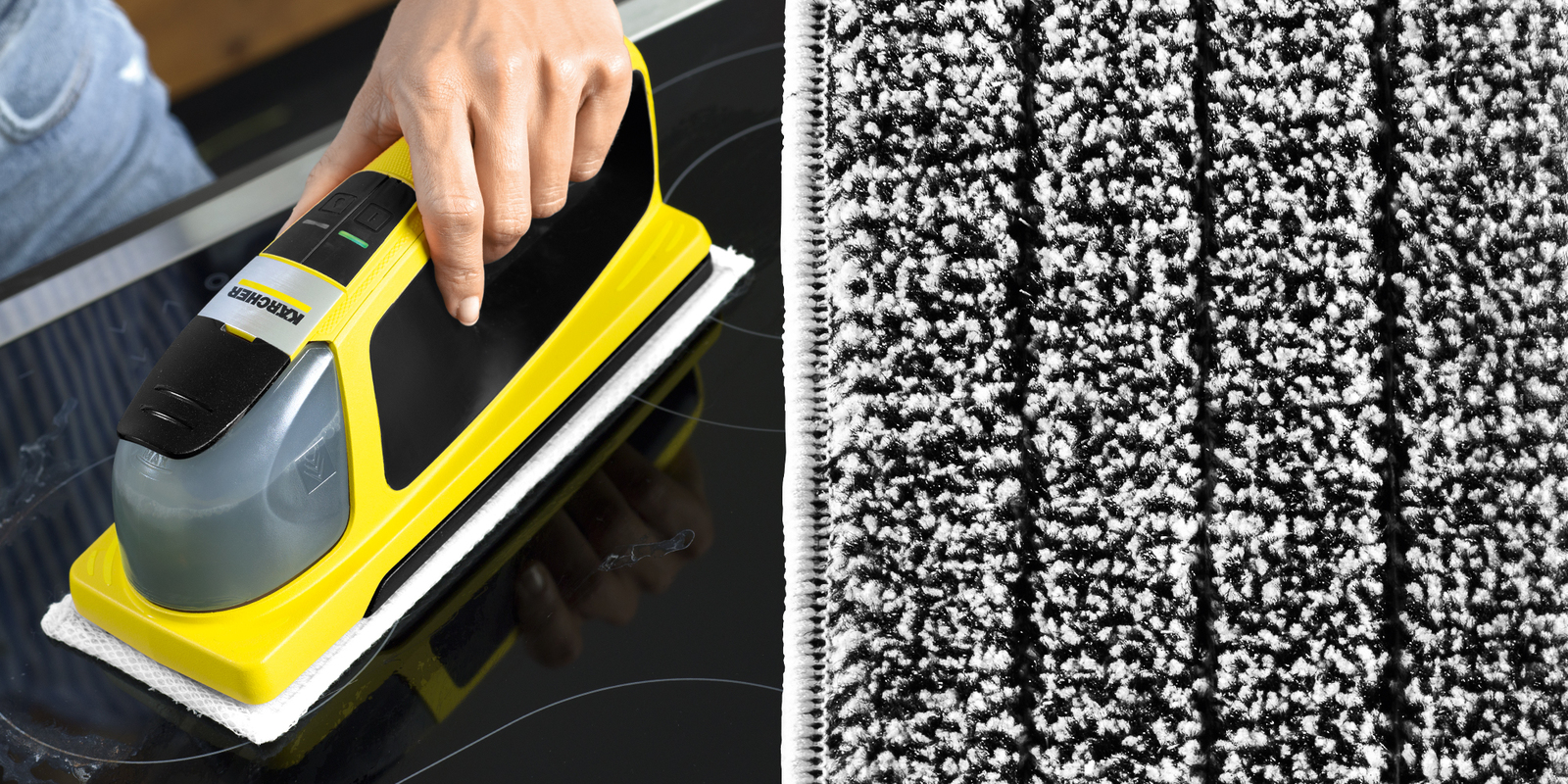 Scrubbing cloth
The scrubbing cloth removes stubborn dirt on robust surfaces.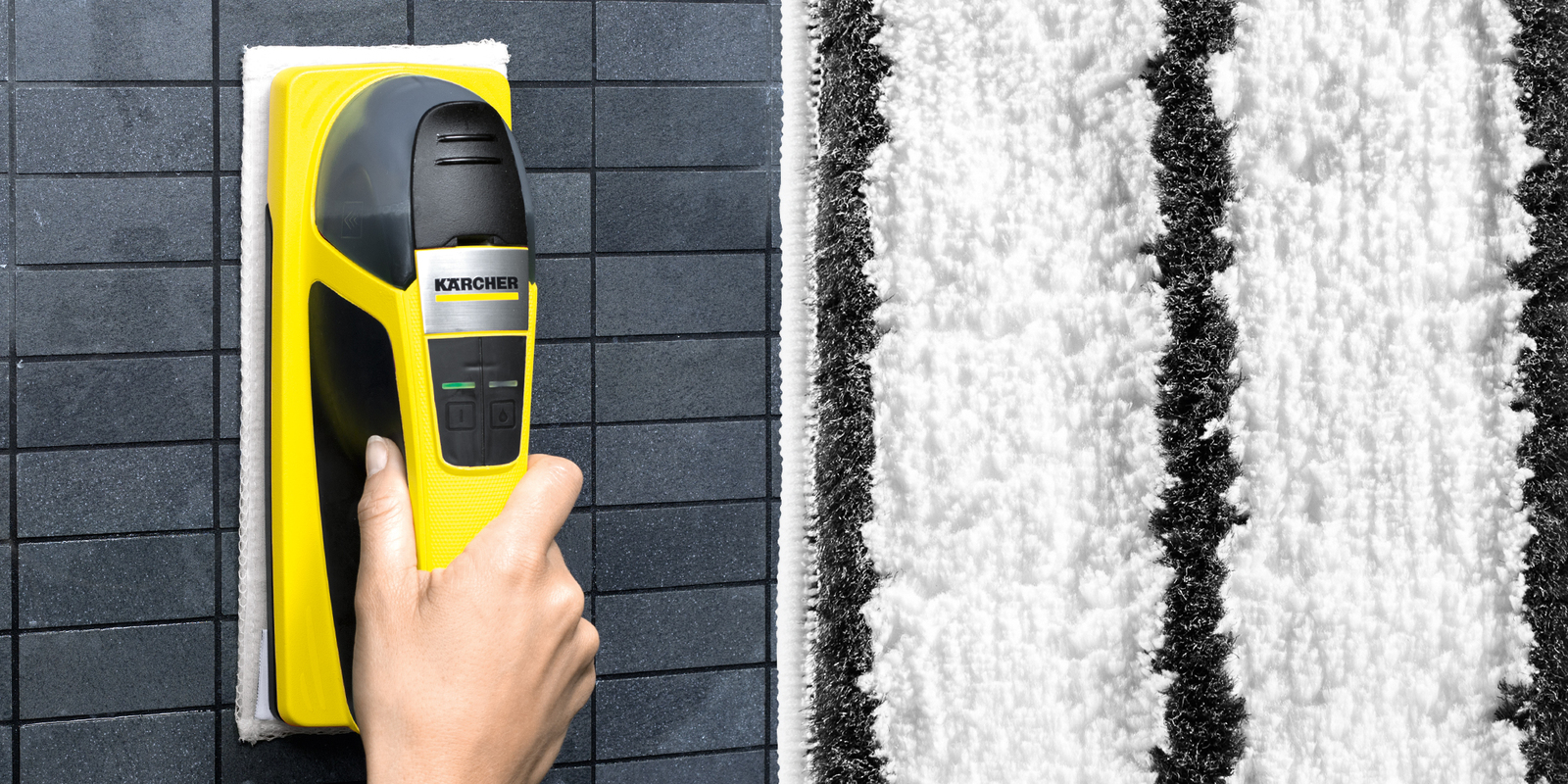 Tile cloth
The tile cloth ensures cleanliness right into crevices.
Good vibrations? It's quite simple.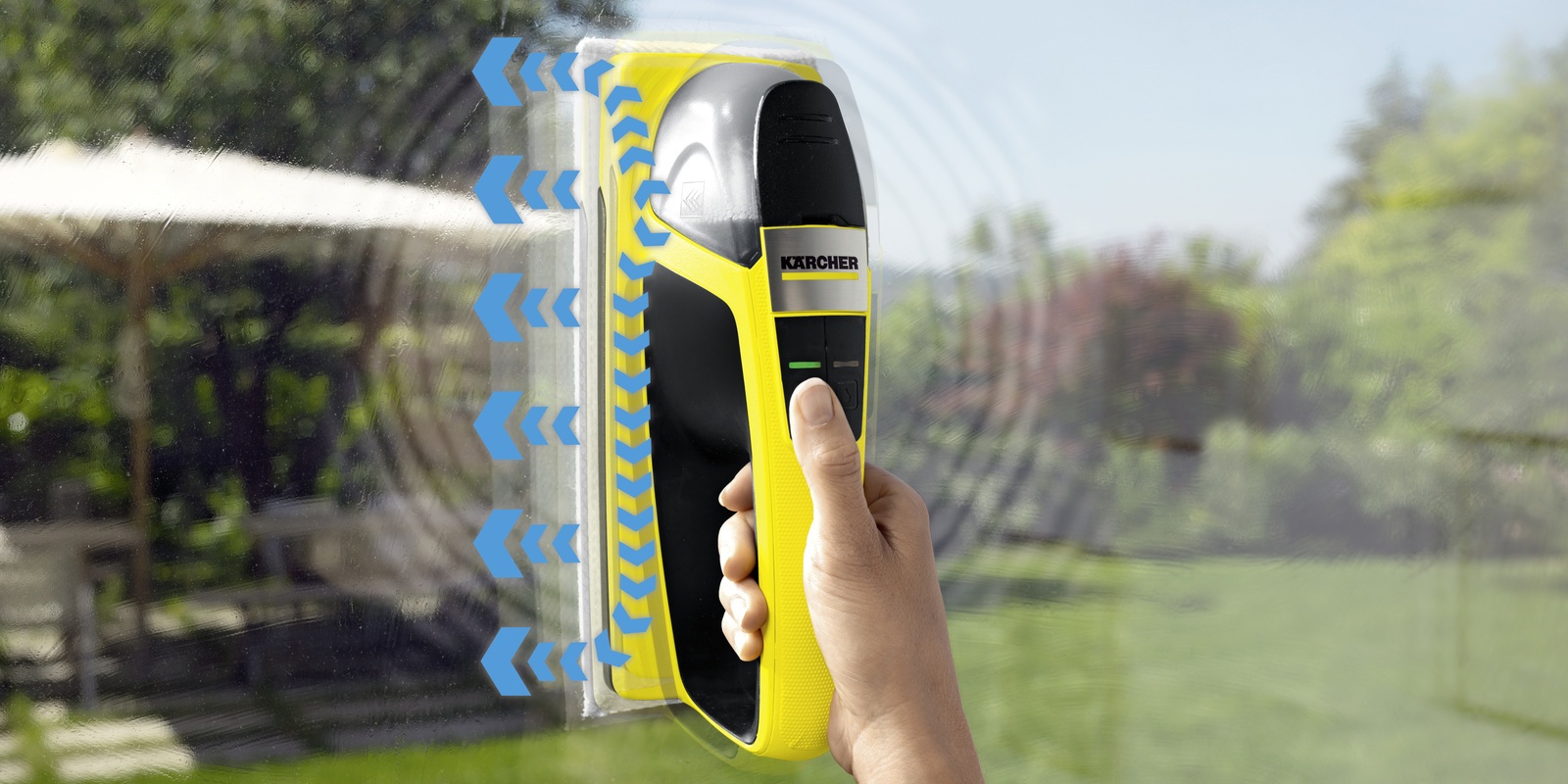 Effortless precleaning
A perfect combination of vibrations and automatic moistening loosens the dirt.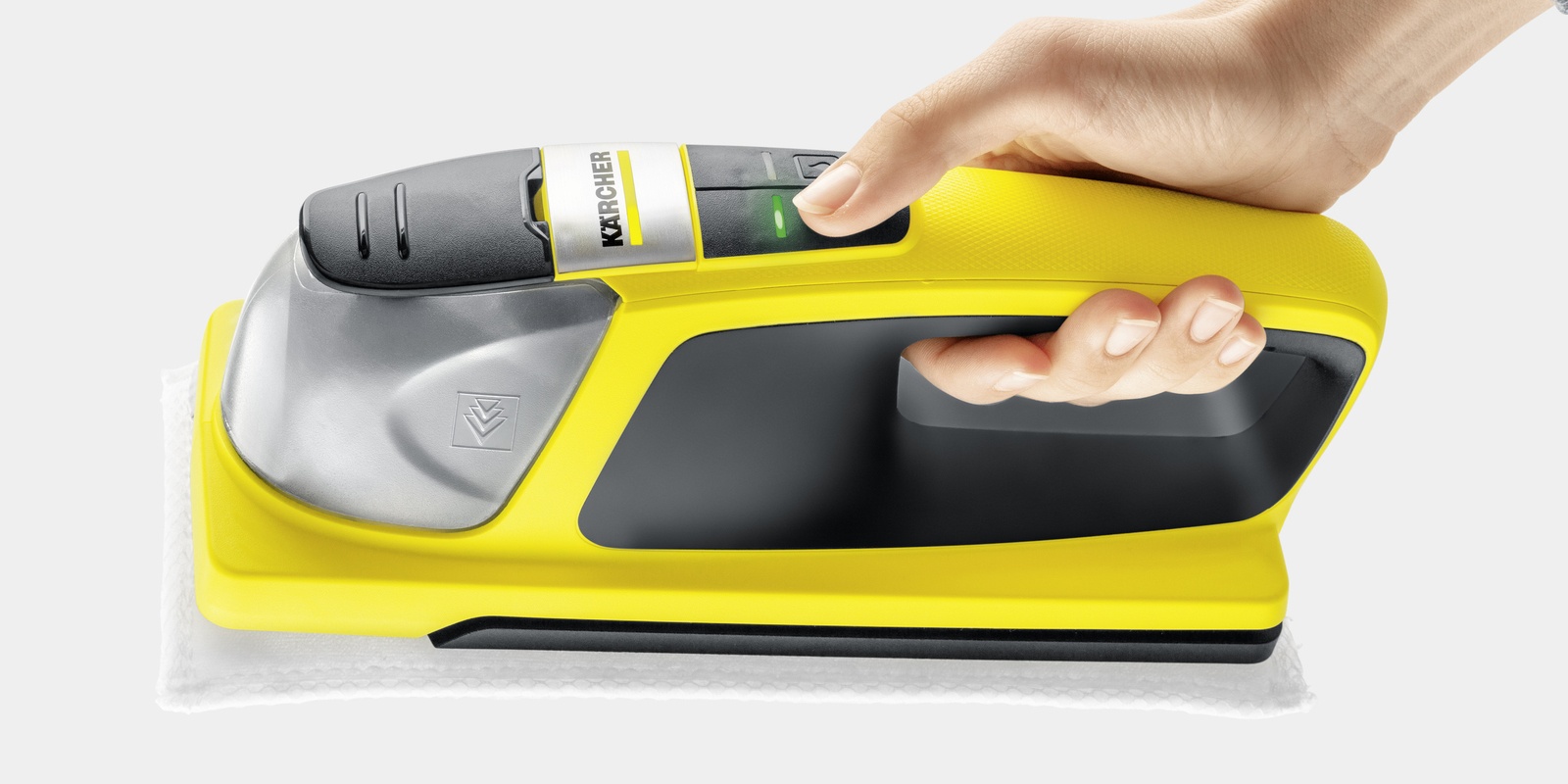 Intuitive usage
The right button starts the moistening, the left, the vibrations. It's as easy as that.
Dirt? Gone! On all smooth surfaces.