Electric wiping mop EWM 2
The EWM 2 cordless mop easily removes stains and splashes – without having to drag a bucket around or any need for scrubbing. It leaves surfaces 20% cleaner than a mop.* Battery running time: Approx. 20 min.
Removing stains and splashes right up to the edge – without the need for a bucket or any tireless scrubbing. Not possible? Think again! The EWM 2 cordless mop with its two tanks makes this possible – and conventional mops redundant. The rotating rollers are constantly wetted with fresh water while the collected dirt ends up in the waste water tank. The device leaves floors up to 20% cleaner than conventional mops*. Thanks to its slimline shape and flexible swivel joint, the EWM 2 not only reaches easily under furniture but it also saves storage space. The floor drying time is only around two minutes, making it perfectly suitable for use on all types of hard floors (e.g. tiles, parquet, laminate, PVC and vinyl). The powerful lithium-ion battery has a run time of approx. 20 minutes. This allows you to clean up to 60 m² floor space using the device.
Features and benefits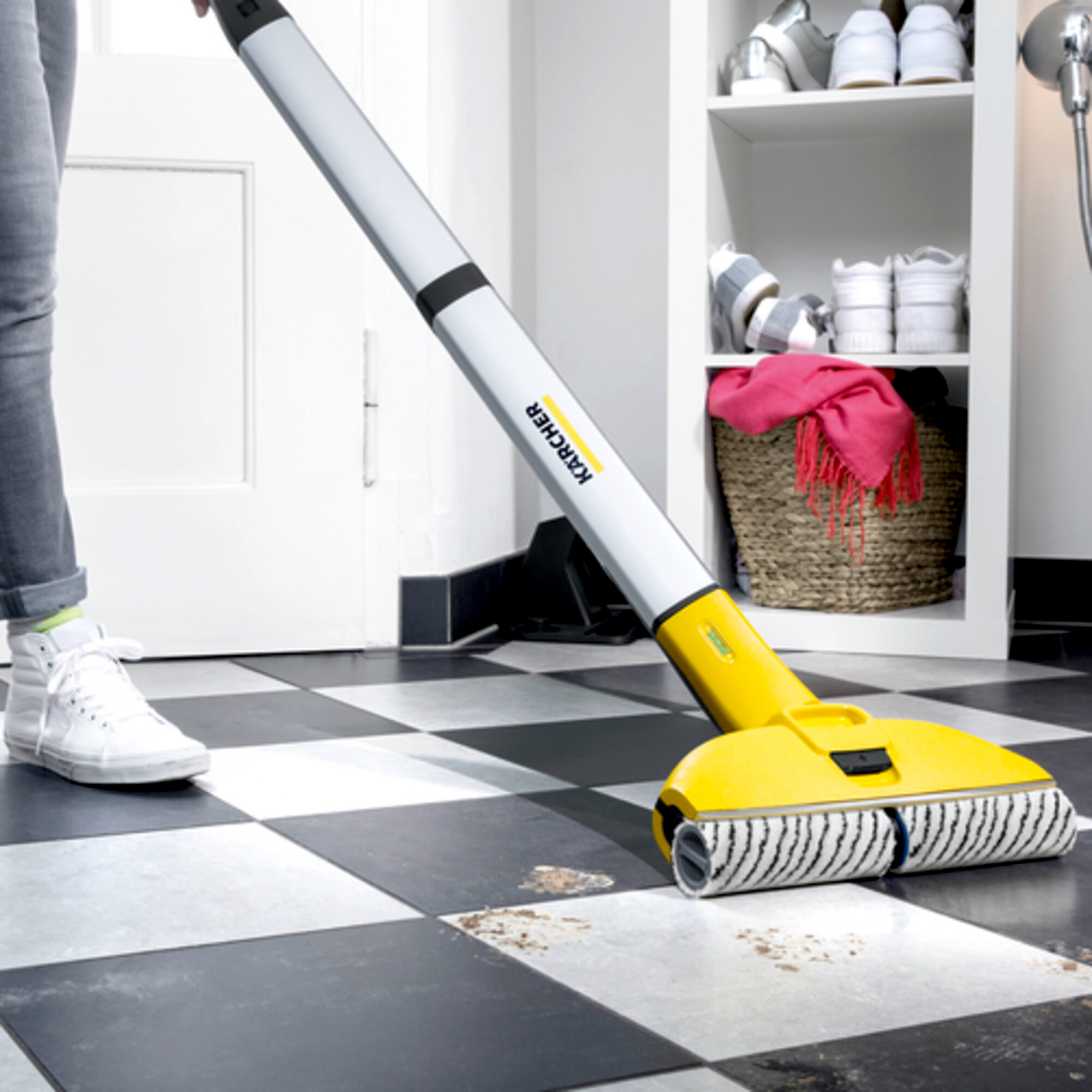 Removes spills and dried on liquid.
Replaces the traditional mop and bucket Cleans right up to the edge.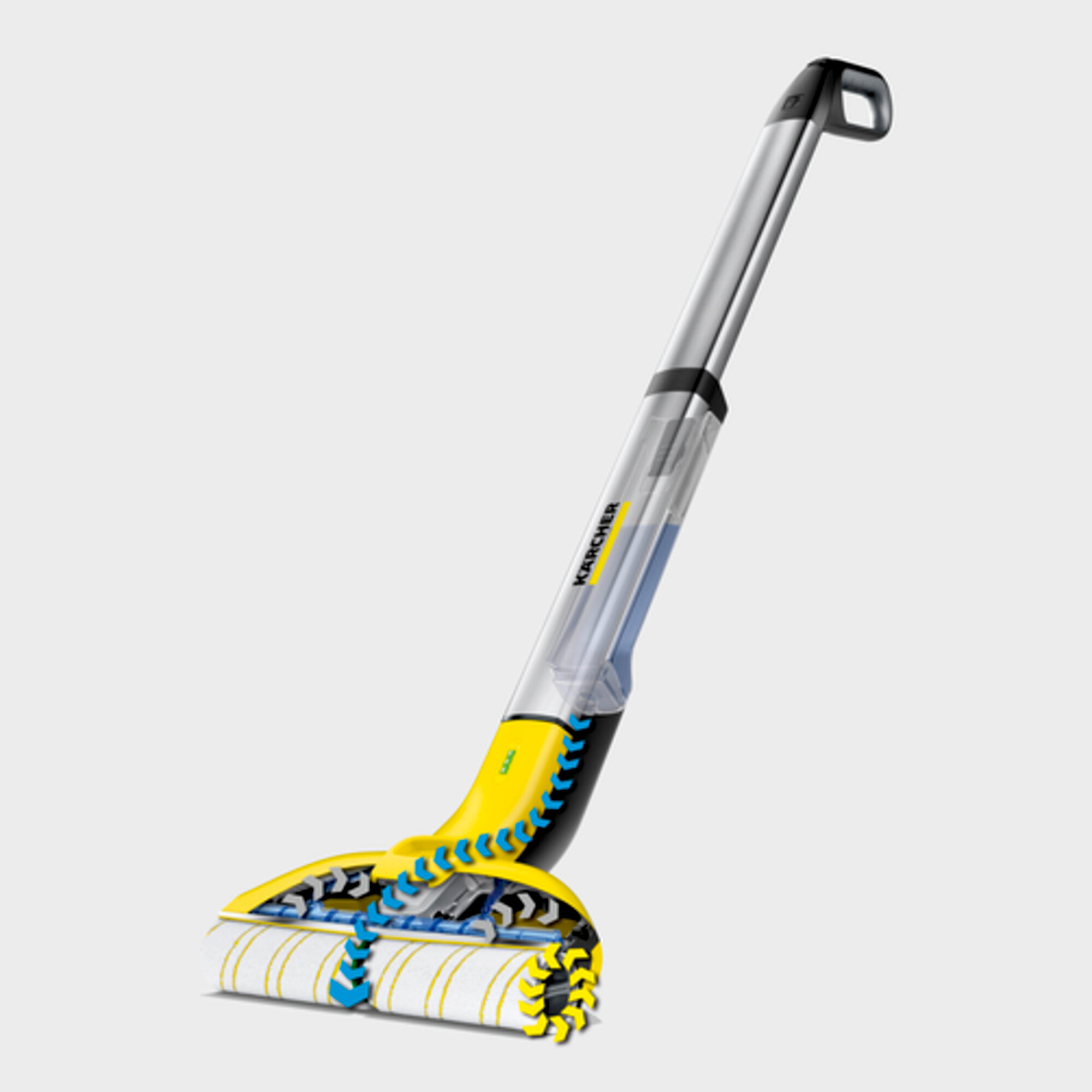 Wiping is 20 per cent* cleaner than with a mop and much more convenient
2-tank system: Permanent wetting of the rollers from the fresh water tank while the dirt is collected in the waste water tank. Effortless: No dragging a bucket around, no wringing out the floor cleaning cloth by hand, no scrubbing. Rollers are machine-washable at 60 °C.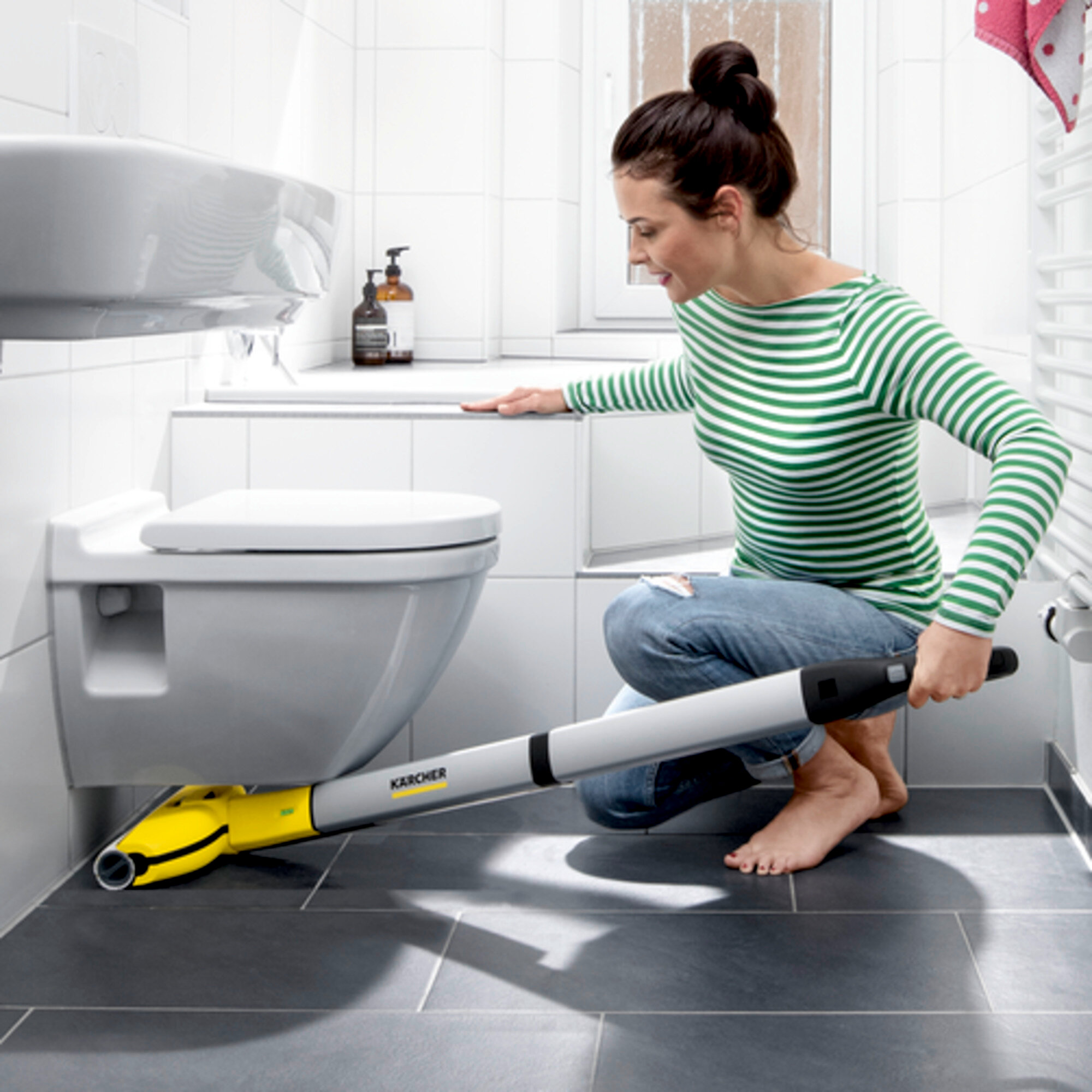 Slimline product design and floor head with swivel joint
Effortless cleaning under furniture and around objects. Simple transport and comfortable use thanks to low product weight. Compact storage.
Suitable for all hard floors (e.g. sealed, oiled, waxed parquet, laminate, tiles, PVC, vinyl)
Low residual moisture means that floors can be walked on again after approximately 2 minutes.
Wide range of cleaning agents and care products for all types of floors.
Approx. 20 minutes of run time thanks to the strong lithium-ion battery
Maximum freedom of movement when cleaning thanks to being independent from power outlets – no need to keep changing outlets.
Three-stage LED display acts as an intuitive battery level indicator.
Parking station with roller storage
Practical storage and parking of the device and rollers.
Specifications
Technical data
Battery powered device
Supply voltage (Ph/V/

Hz

)
1 / 120 - 240 / 50 - 60
Area performance per battery charge (m²)
approx. 60
Tank capacity, fresh water (ml)
360
Tank capacity, dirty water (ml)
140
Roller working width (mm)
300
Floor drying time (min)
approx. 2
Battery voltage (V)
7,2 - 7,4
Battery capacity (Ah)
2,5
Battery run time (min)
approx. 20
Battery charge time (h)
4
Battery type
Lithium-ion battery
Weight without accessories (kg)
2,4
Weight incl. packaging (kg)
5,3
Dimensions (L x W x H) (mm)
305 x 226 x 1220
* The EWM 2 achieves up to 20% better cleaning performance than a traditional wiping mop with floor cloth cover in the "Wiping" test category. Refers to average test results for cleaning efficiency and edge cleaning.
Equipment
2-tank system
Pair of universal rollers, yellow
Detergent: Floor cleaning Universal RM 536, 30 ml
Parking station with roller storage
Battery charger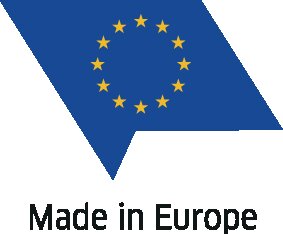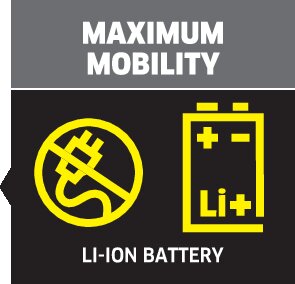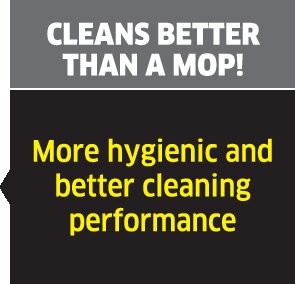 Application areas
Removes spills and dried on liquid from hard floors.
For all hard floors such as parquet, laminate, cork, stone, linoleum and PVC
Perfect cleaning results along edges