Lawn mower LMO 36-46 Battery Set
Comes in a set with battery and fast charger: the powerful battery lawn mower LMO 36-46 Battery Set. With additional drive of rear wheel at the touch of a button.
The powerful battery powered lawn mower LMO 36-46 Battery Set. Support when mowing – even on slight inclines with connectable Push Assist rear-wheel drive at one wheel. Thanks to its large cutting width combined with the generous grass catcher container, you can work faster and with few interruptions when mowing. The lawn combs also catch the grass growing right up to the edge. Thanks to the 2-in-1 mowing system, the cut grass can either be collected in the grass catcher container, or be spread over the lawn as natural fertiliser using the mulching kit. The cutting height can be adjusted to five different levels on the cutting deck. The guide handle is very easy to lock and, with angle adjustment, ensures an upright working position. In addition, the folding design enables space-saving storage. The comfortable foam handle and switches on both sides make it convenient to operate. The filling level indicator is also extremely practical: it tells you when the grass catcher container needs emptying. The safety key acts as a child safety lock to prevent the device from being started unintentionally. A battery and fast charger are included in the scope of supply.
Features and benefits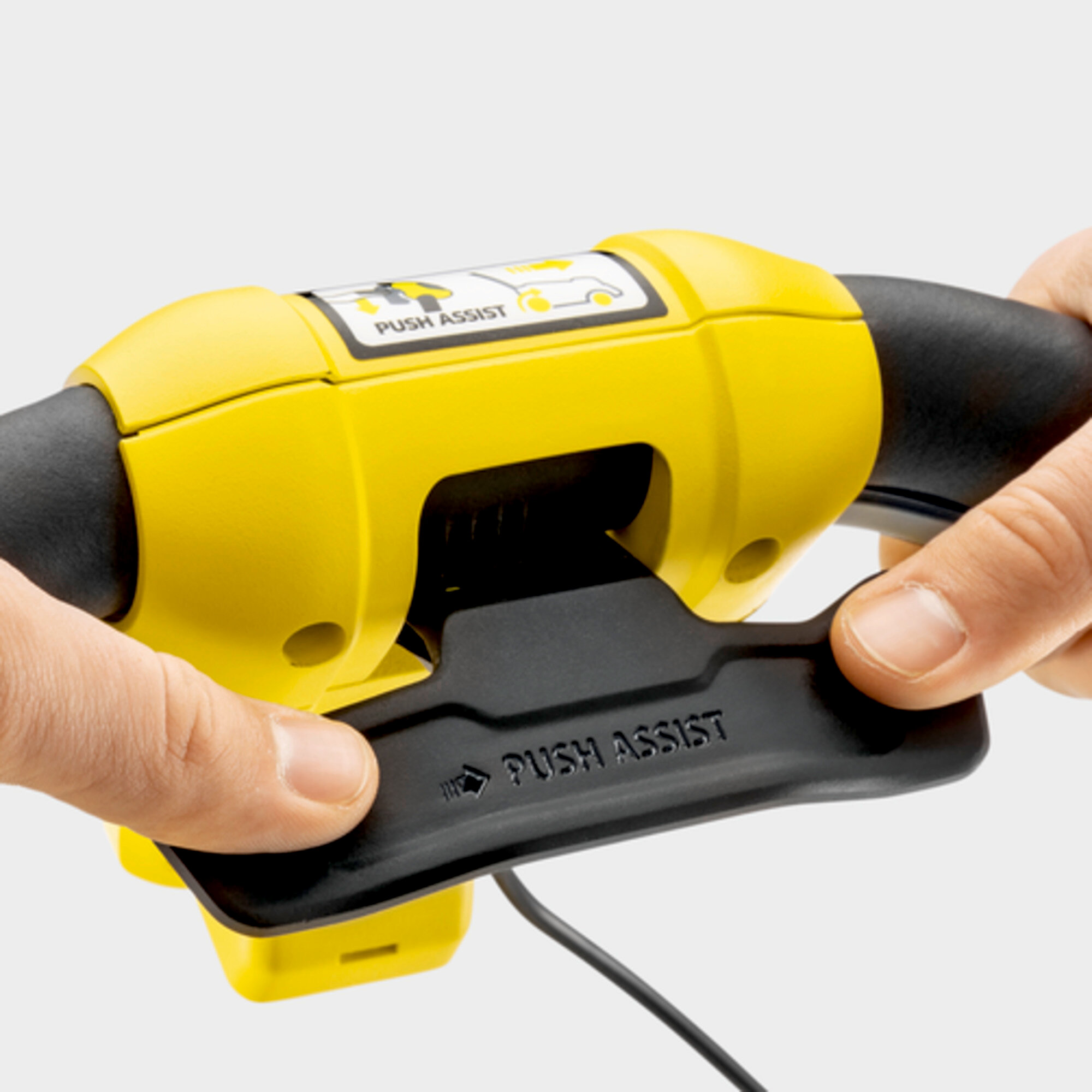 Push Assist rear-wheel drive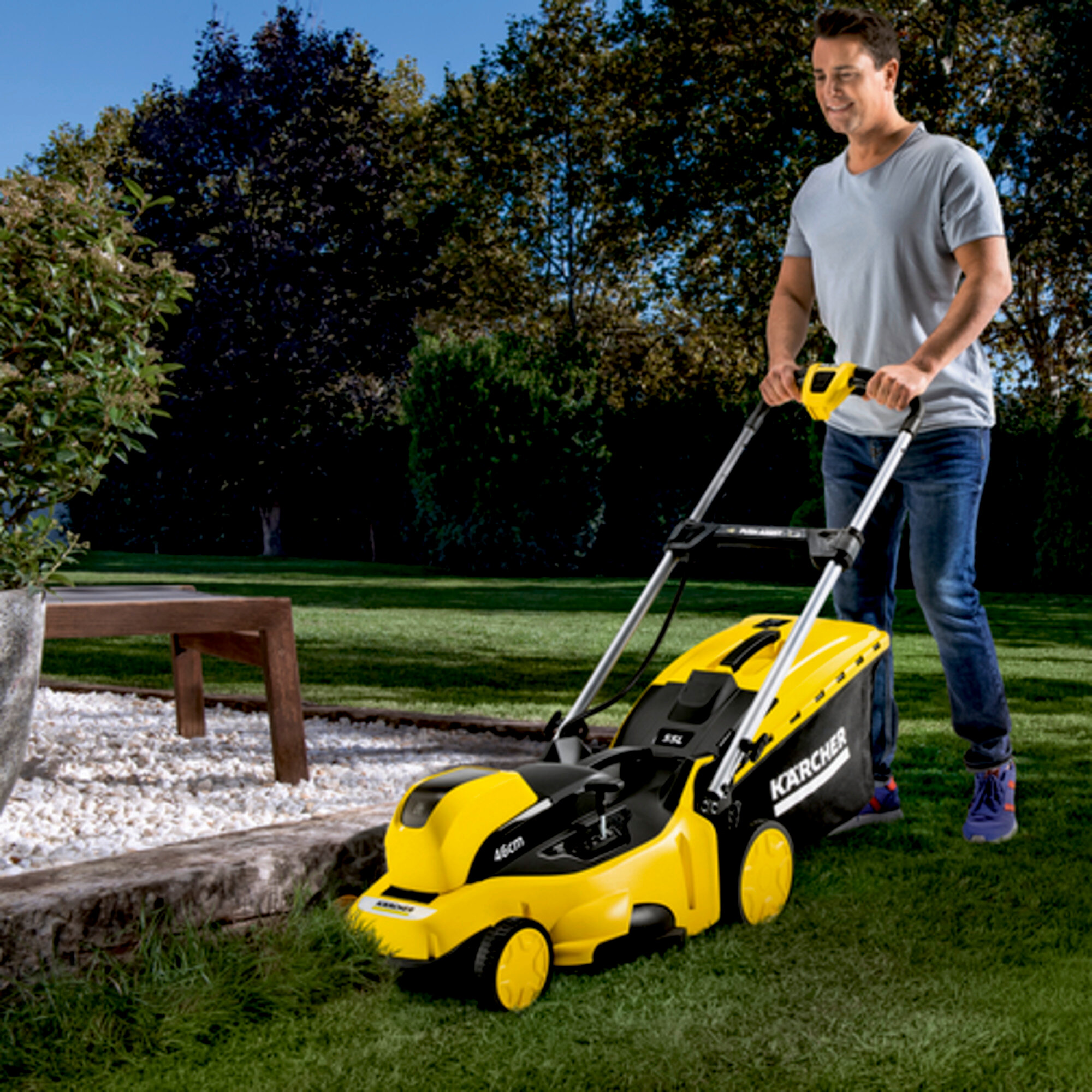 Mows up to the edge of the lawn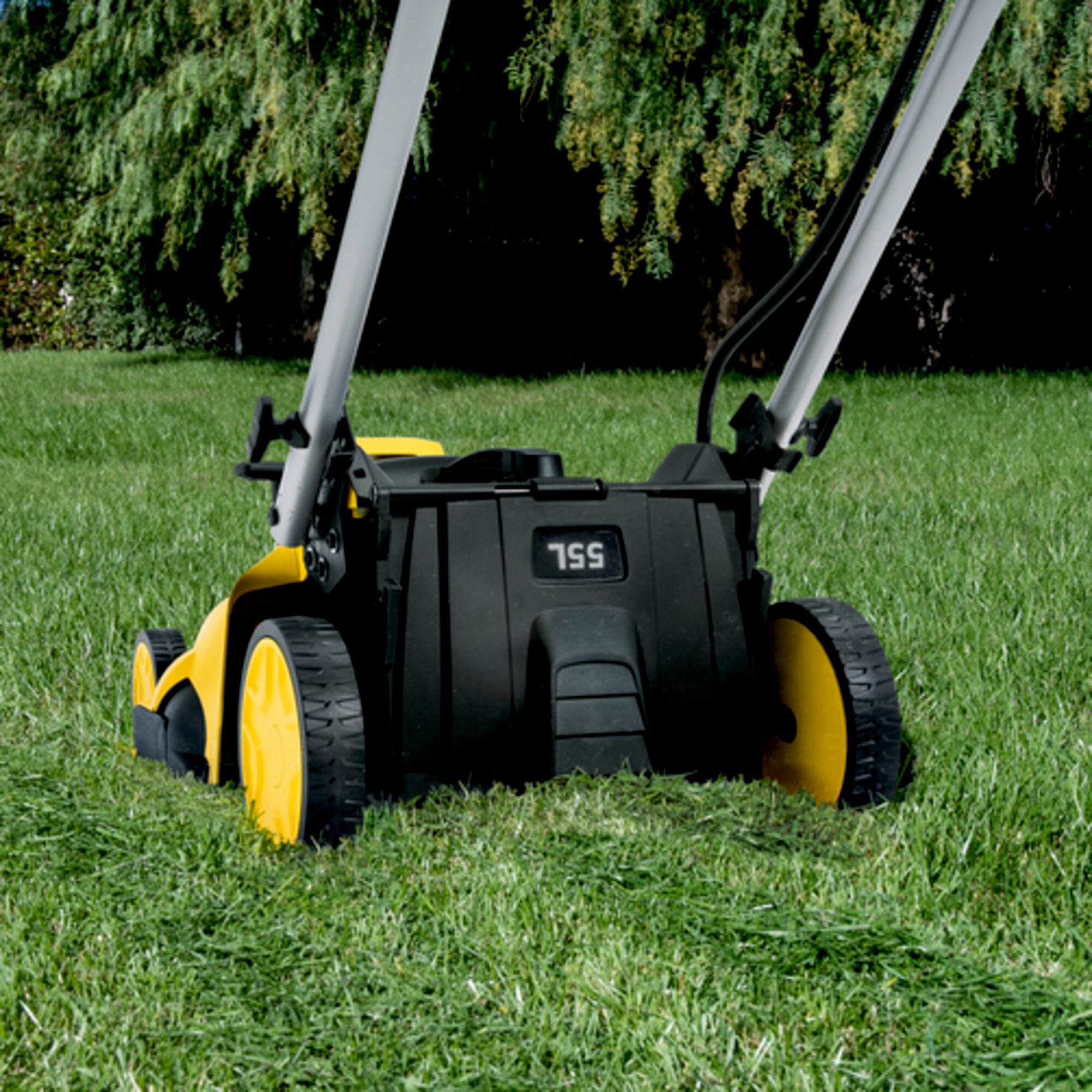 2-in-1 mowing system
Simple cutting height adjustment
Large grass catcher container
Ergonomic operating concept
36 V Kärcher Battery Power battery platform
Specifications
Technical data
Battery powered device
Battery platform
36 V battery platform
Cutting width (cm)
46
Cutting height (mm)
20 - 70
Cutting height adjustment
5x
Grass catcher container volume (l)
55
Drive
Brushless motor
Rotational speed (rpm)
2800
max. Speed (km/h)
3
Battery type
Lithium-ion replacement battery
Voltage (V)
36
Capacity (Ah)
5
Performance per battery charge * (m²)
max. 325 (2,5 Ah) / max. 650 (5,0 Ah)
Runtime per battery charging (min)
max. 15 (2,5 Ah) / max. 30 (5,0 Ah)
Battery charging time with fast charger 80%/100% (min)
98 / 138
Charging current (A)
2,5
Power supply for battery charger (V/

Hz

)
100 - 240 / 50 - 60
Weight without accessories (kg)
18,4
Dimensions (L x W x H) (mm)
1452 x 483 x 978
* Cutting height: Level 5
Equipment
Variant: Battery and charger included
Battery: 36 V / 5.0 Ah Battery Power battery (1 pc.)
Battery charger: 36 V Battery Power fast charger (1 pc.)
Mulch kit
Blade
Grass catcher container
Rear-wheel drive
Integrated carrying handle
Filling level display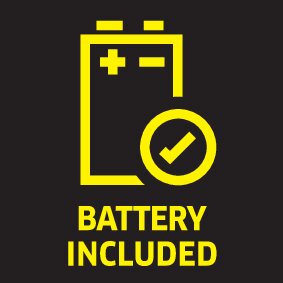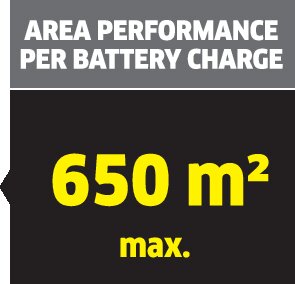 All products that match the battery