Pole hedge trimmer PHG 18-45 Battery
The PHG 18-45 Battery pole hedge trimmer with extension insert removes the need for a ladder when trimming tall hedges. The adjustable trimmer head provides the flexibility to cut a range of different hedge shapes.
When the hedge reaches for the sky, so too must the gardener. That's when the battery powered PHG 18-45 Battery pole hedge trimmer comes in handy – with its range of up to 4 metres. Without the need for a ladder, the operator can keep their back straight while cutting every face of the hedge to the perfect shape. The cuttings sweeper attachment makes sure that the cuttings fall in front of rather than in the hedge. The adjustable trimmer head can be tilted up to 115 degrees for ergonomic handling in any working position. It also means the trimmer can be evenly guided along the top face of the hedge during cutting. The shoulder strap spreads the weight in the most effective way possible to prevent arm and shoulder ache during longer jobs. The front section of the diamond-ground blade has a sawing function, so that even thicker branches can be cut with ease. The hedge trimmer also comes with a blade point guard to prevent accidental damage to floors or buildings or to the blade itself. Thanks to the integrated hanging storage loop, it can be hung up in a garage or shed without taking up too much space.
Features and benefits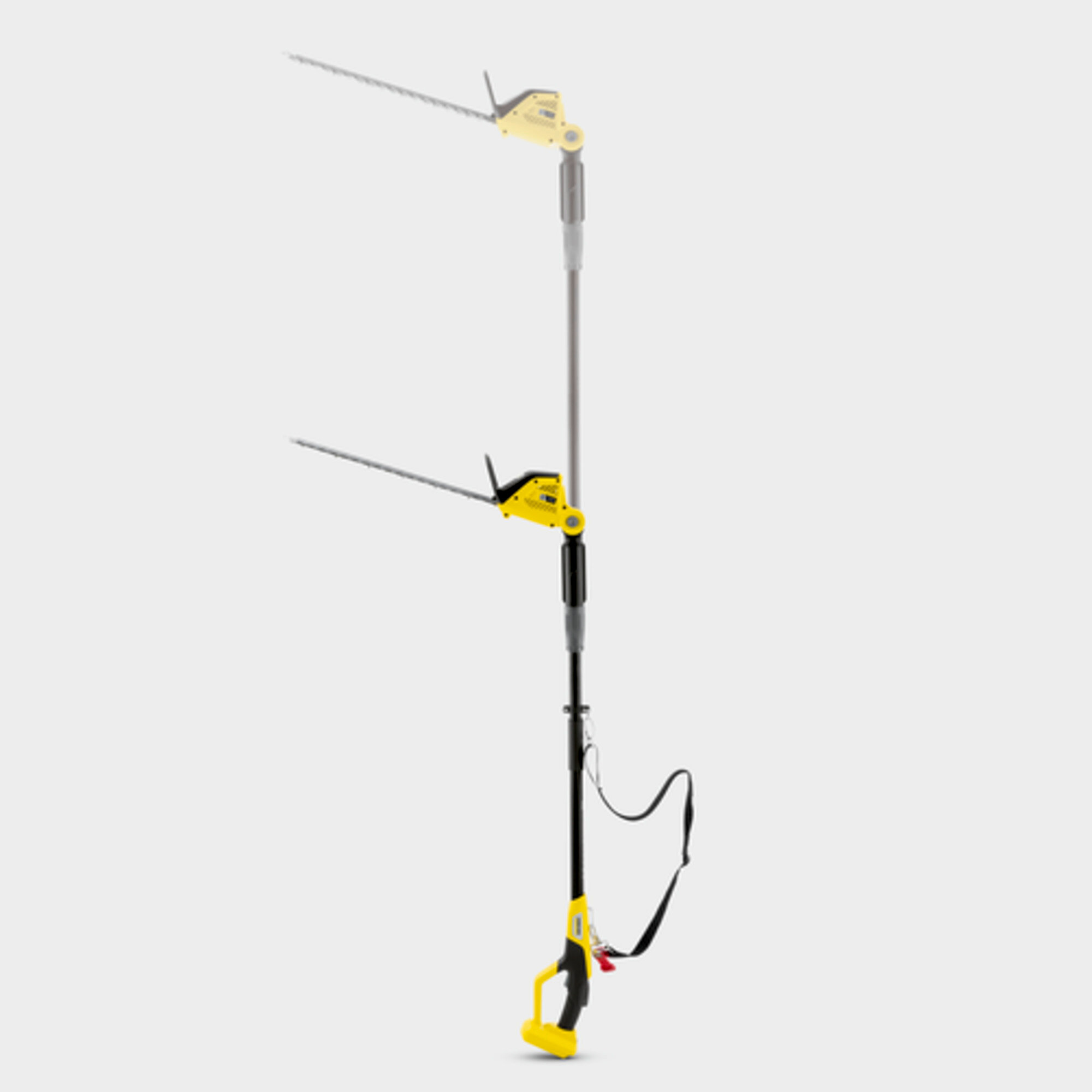 Extension pole
For cutting tall hedges with ease. With quick-release locking and space-saving storage.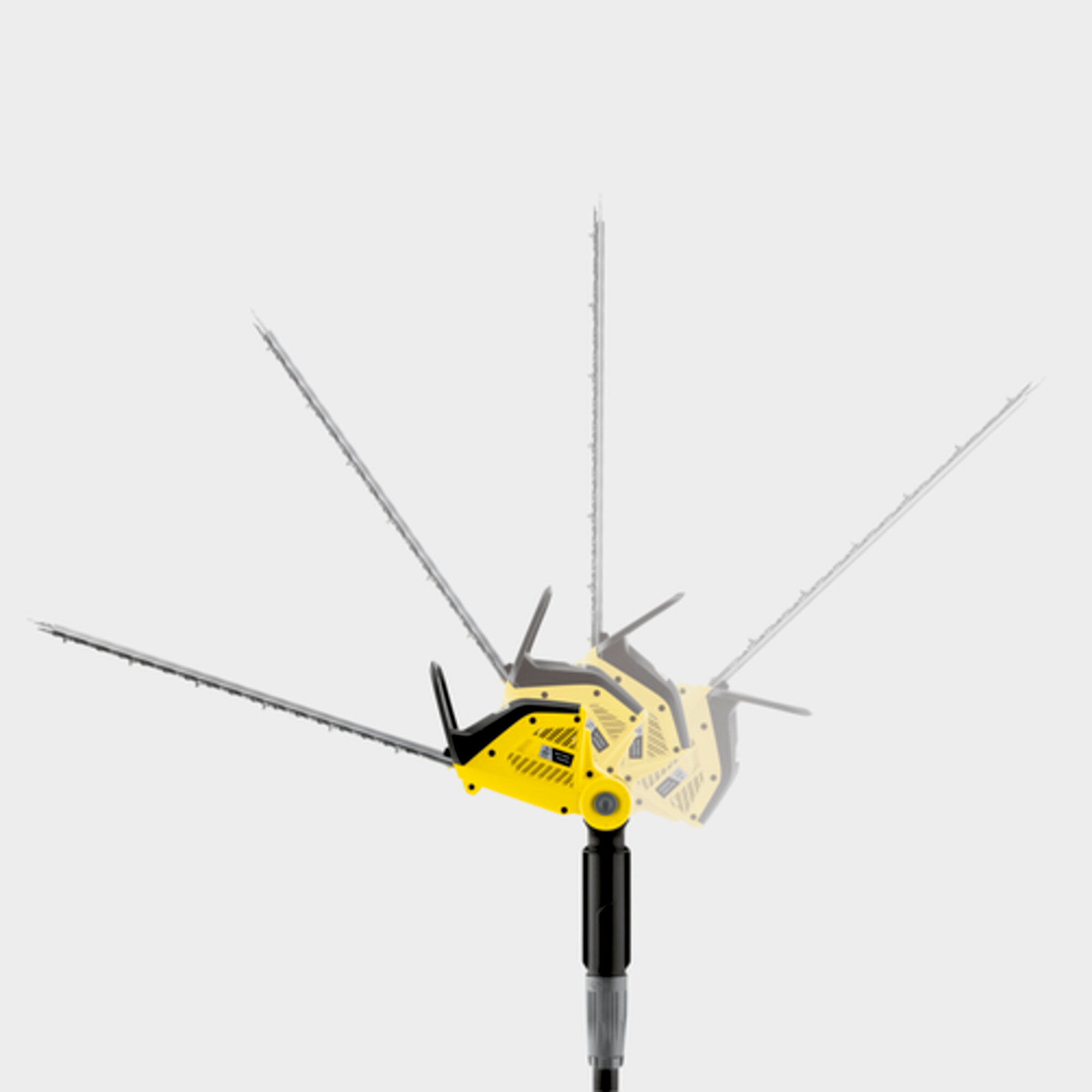 Adjustable cutting head
With a choice of four tilt angle options up to 115° for cutting a wide variety of different hedge shapes.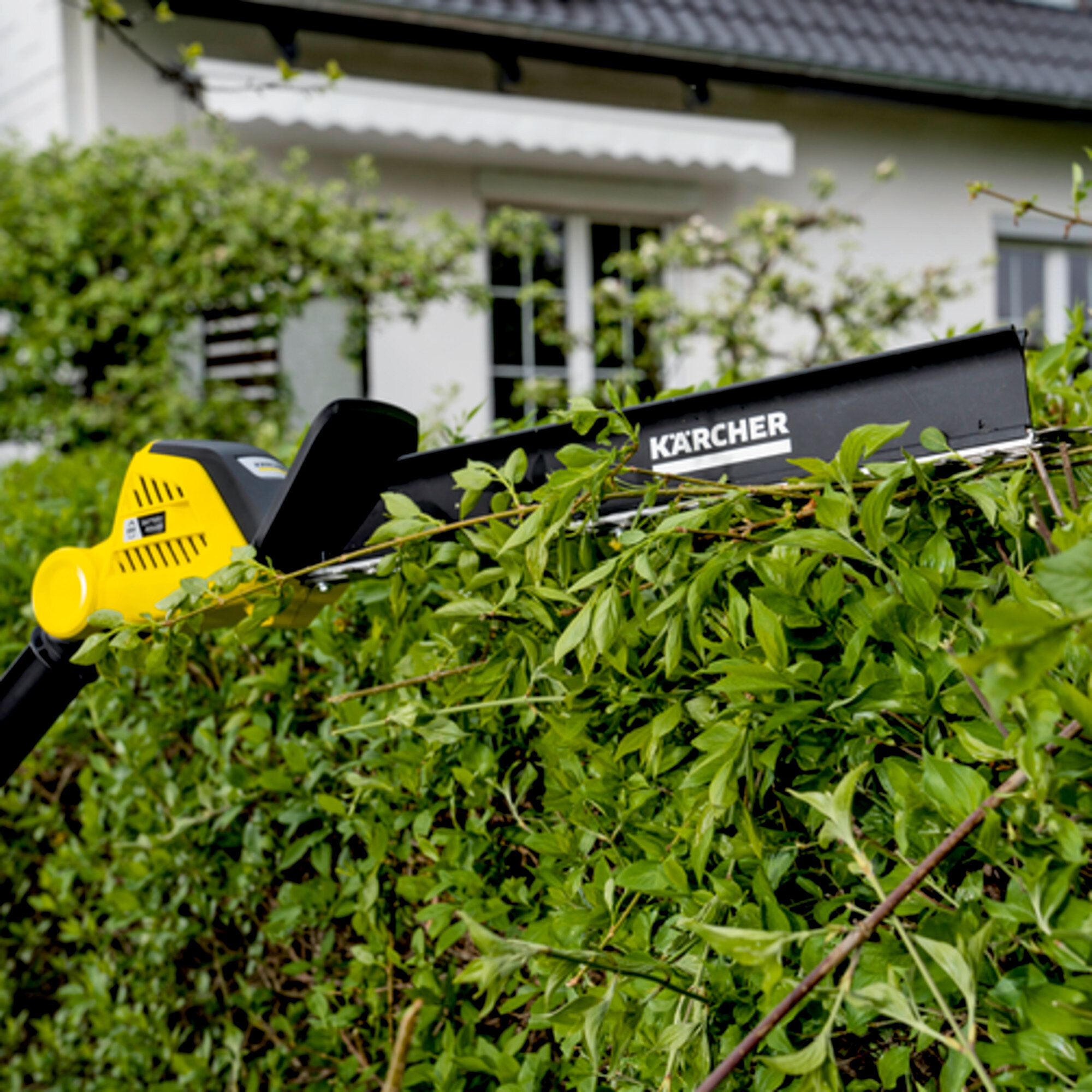 Hedge broom
The hedge cuttings conveniently land in front of rather than in the hedge.
Saw function
Can even cut through thicker branches thanks to the integrated saw function.
Shoulder belt
The optimum weight distribution to take the strain off users' arms during long jobs.
Diamond-ground blade
The blade ensures a precise cut and consistently neat cutting results.
Ergonomic handle design
The ergonomic design of the handle makes it comfortable to hold, even for longer jobs.
Safety circuit
The safety circuit prevents unintentional start-up of the hedge trimmer.
Control guard
Protects the blade and prevents damage to buildings and floors.
With integrated suspension for practical wall storage.
18 V Kärcher Battery Power battery platform
With LCD display (showing operating time remaining, charging time and capacity) and Real Time Technology.
Long-lasting and powerful thanks to lithium-ion cells.
The exchangeable battery can also be used in other 18 V platform devices.
Specifications
Technical data
| | |
| --- | --- |
| Battery powered device | |
| Battery platform | 18 V battery platform |
| Cutting length (cm) | 45 |
| Tooth spacing (mm) | 18 |
| Cutting head angle (°) | 115 |
| Blade type | Punched, diamond-ground |
| Blade speed | 2700 |
| Drive | Brush motor |
| Voltage (V) | 18 |
| Performance per battery charge * (m) | max. 250 (2,5 Ah) / max. 500 (5,0 Ah) |
| Runtime per battery charging (min) | max. 35 (2,5 Ah) / max. 70 (5,0 Ah) |
| Weight without accessories (kg) | 4,2 |
| Weight incl. packaging (kg) | 5,6 |
| Dimensions (L x W x H) (mm) | 2910 x 122 x 240 |
* Hedge width: 1 m, horizontal cut
Equipment
Variant, Battery and charger not included
Saw function
Control guard
Blade guard
Hanging storage loop
Hedge broom
Extension pole
Shoulder belt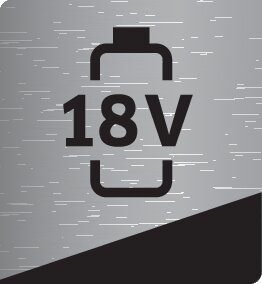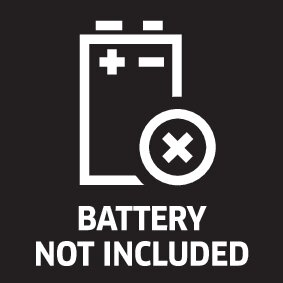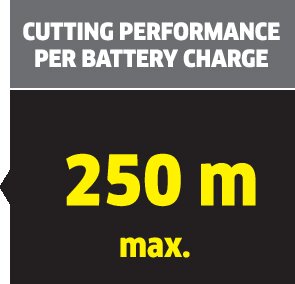 All products that match the battery