WD 5 Renovation
The perfect construction vacuum cleaner for private use: the extremely powerful, energy-saving WD 5 Renovation multi-purpose vacuum cleaner. With renovation kit, flat pleated filter and filter cleaning function.
The WD 5 Renovation renovation vacuum cleaner is an extremely powerful multi-purpose vacuum cleaner with an impressively low power consumption of just 1,100 watts. Scope of delivery includes a special accessory kit that is great for the removal of coarse dirt during renovation work. Thanks to the increased diameter, the renovation kit with floor nozzle, suction tubes and suction hose even removes coarse dirt without clogging or dust dispersion. What is more, fine dust and leaves can also be vacuumed up effortlessly. When vacuuming fine dust, the clogged filter can be cleaned efficiently via the integrated filter cleaning function at the push of a button – without coming into contact with dirt. In this way, full suction power is quickly restored. Another highlight is the flat pleated filter, which is housed in a filter box. The filter can be quickly and conveniently replaced without any contact with dirt, by simply folding out the box. The filter also allows you to vacuum dry and wet dirt without filter replacement. And of course, the machine is equipped with the tried and tested standard accessories and equipment features of the famous Kärcher multi-purpose vacuum cleaner range.
Features and benefits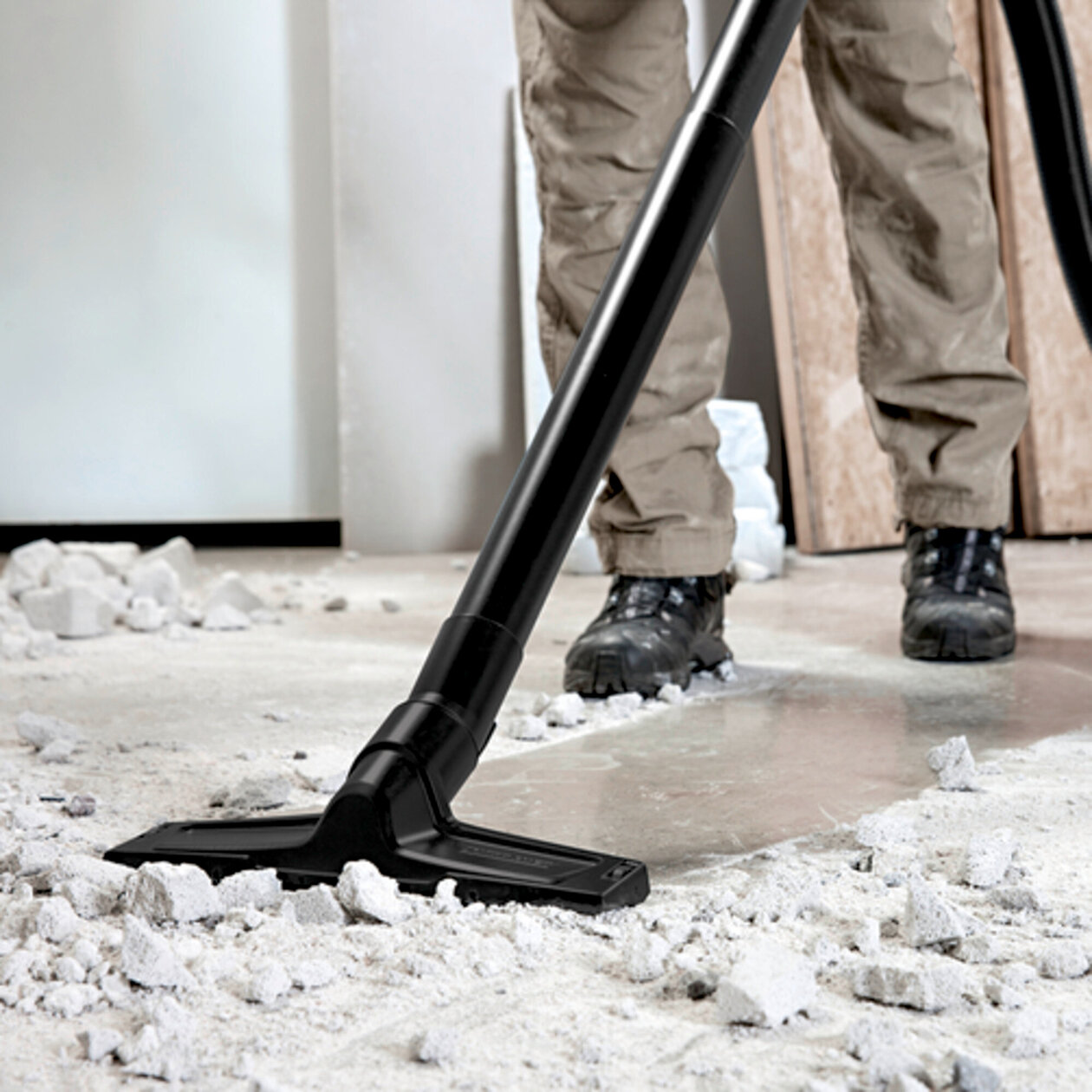 Special accessories for removing coarse dirt during renovation work
Fast, easy and thorough coarse dirt removal without dust dispersion. For maximum vacuuming convenience and flexibility.
Patented filter removal technology
Quick and easy removal of the filter from the filter box – without contact with dirt. For wet and dry vacuuming without filter replacement.
Outstanding filter cleaning
Strong pulse air streams move the dirt from the filter into the container at the push of a button. The full suction power is quickly restored.
Removable handle
Different nozzles can be directly attached to the suction hose.
For easy vacuuming – even in confined spaces.
Practical blower function
Where vacuuming is not possible, the practical blower function can be used.
Even in the smallest nooks and crannies, dirt can be removed effortlessly.
Practical parking position
Quick and easy intermediate parking of suction tube and floor nozzle during working interruptions.
Practical cable and accessory storage
Space-saving, secure and easily accessible suction hose, power cable and accessory storage.
Patented 3-in-1 carrying handle
Convenient transportation of device.
The container can be quickly and easily opened, closed and emptied.
Rotary switch (on/off) with power control
Suction power can be controlled while vacuuming and using connected power tools.
Specifications
Technical data
Actual suction power* (Air watts)
240
Energy use (W)
1100
Container capacity (l)
25
Container material
plastic
Power cable (m)
5
Standard accessory ID (mm)
35
Current type (V/

Hz

)
220 - 240 / 50 - 60
Weight without accessories (kg)
8,2
Weight incl. packaging (kg)
13,7
Dimensions (L × W × H) (mm)
418 x 382 x 652
--
* Measured at the suction tubes according to the IEC 60312 standard.
Equipment
Suction hose, 2.2 m, 35 mm
Removable handle with electrostatic protection
Suction tubes, 2 piece(s), 0.5 m, 35 mm
Wet and dry floor nozzle, switchable floor nozzle with 2 rubber and 2 brush strips
Flat pleated filter, in removable filter box
Crevice nozzle
Fleece filter bag, 1 piece(s)
Blower function
Parking position
Filter cleaning
Accessory storage on the device
Suction hose for coarse dirt, 1.7 m, 45 mm
Coarse dirt nozzle
Suction tube for coarse dirt, 2 piece(s), 0.5 m, 45 mm
Sturdy bumper
Convenient 3-in-1 carrying handle
Rotary switch (on/off)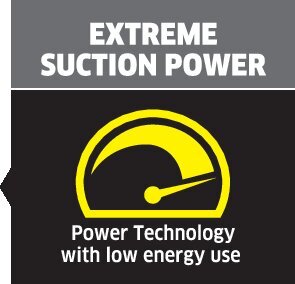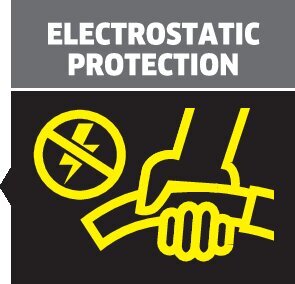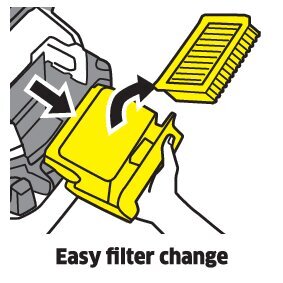 Application areas
Wall penetration
Exchange of floor coverings
Working with power tools
Wet vacuum cleaning