WD 6 P Premium Renovation
Ultra-powerful and energy-efficient: the WD 6 P Premium Renovation multi-purpose vacuum cleaner with renovation kit, flat pleated filter, filter cleaning function, power outlet with automatic on/off switch.
The WD 6 P Premium Renovation vacuum cleaner is the ideal multi-purpose vacuum cleaner for private construction sites: ultra-powerful, but with a power consumption of just 1,300 watts, super energy-efficient. The "Renovation" accessory kit included in the scope of delivery guarantees the convenient and effective removal of coarse dirt of any kind and is therefore ideal for cleaning applications in connection with renovation work. The ergonomically shaped handle and high-quality floor nozzle ensure the highest level of convenience. Thanks to high suction power, even large quantities of coarse dirt, such as stones and small masonry remnants, can be eliminated in an instant. What is more, fine dust and leaves can also be vacuumed up effortlessly. When vacuuming fine dust, the clogged filter can be cleaned efficiently via the integrated filter cleaning function at the push of a button – without coming into contact with dirt. In this way, full suction power is quickly restored. The machine also provides a power outlet for the connection of power tools. With this, the vacuum cleaner is switched on or off via the connected power tool. The dust produced when working can be vacuumed immediately, removing the need for subsequent cleaning of the surrounding area. Incidentally, the WD 6 P Premium Renovation is equipped with the equipment features and standard accessories of the already well-known multi-purpose vacuum cleaner range.
Features and benefits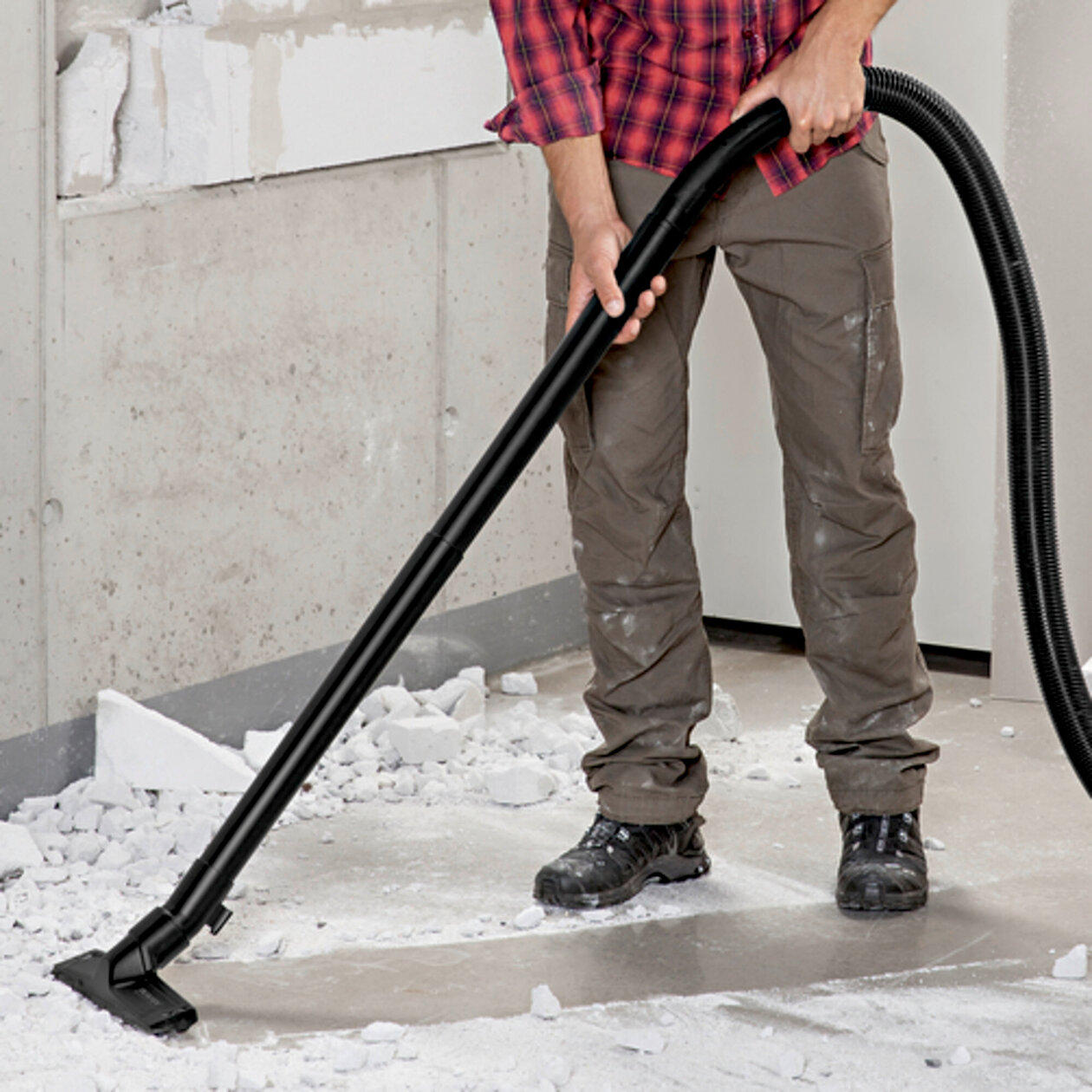 Special accessories for removing coarse dirt during renovation work
Fast, easy and thorough coarse dirt removal without dust dispersion. For maximum vacuuming convenience and flexibility.
Patented filter removal technology
Quick and easy removal of the filter from the filter box – without contact with dirt. For wet and dry vacuuming without filter replacement.
Outstanding filter cleaning
Strong pulse air streams move the dirt from the filter into the container at the push of a button. The full suction power is quickly restored.
Power outlet with automatic on/off switch for working with power tools
Dust from planing, sawing or grinding is directly suctioned away. The vacuum cleaner is automatically switched on or off via the power tool.
For convenient working without dust dispersion and subsequent vacuuming.
Removable handle
Different nozzles can be directly attached to the suction hose.
For easy vacuuming – even in confined spaces.
Practical blower function
Where vacuuming is not possible, the practical blower function can be used.
Even in the smallest nooks and crannies, dirt can be removed effortlessly.
Drain screw
Time and energy-saving emptying of large water volumes.
Practical parking position
Quick and easy intermediate parking of suction tube and floor nozzle during working interruptions.
Practical cable and accessory storage
Space-saving, secure and easily accessible suction hose, power cable and accessory storage.
Rotary switch (on/off) with power control
Suction power can be controlled while vacuuming and using connected power tools.
Specifications
Technical data
Actual suction power* (Air watts)
260
Energy use (W)
1300
Container capacity (l)
30
Container material
stainless steel
Power cable (m)
6
Standard accessory ID (mm)
35
Current type (V/

Hz

)
220 - 240 / 50 - 60
Weight without accessories (kg)
9,1
Weight incl. packaging (kg)
14,4
Dimensions (L × W × H) (mm)
418 x 382 x 694
--
* Measured at the suction tubes according to the IEC 60312 standard.
Equipment
Suction hose, 2.2 m, 35 mm
Flexible suction hose, 1 m, 35 mm, 1 m, 35 mm
Removable handle with electrostatic protection
Suction tubes, 2 piece(s), 0.5 m, 35 mm
Wet and dry floor nozzle, switchable floor nozzle with 2 rubber and 2 brush strips
Flat pleated filter, in removable filter box
Crevice nozzle
Fleece filter bag, 1 piece(s)
Blower function
Parking position
Filter cleaning
Drain screw
Accessory storage on the device
Suction hose for coarse dirt, 1.7 m, 45 mm
Adaptor for connecting power tools
Coarse dirt nozzle
Automatic on/off switch
Suction tube for coarse dirt, 2 piece(s), 0.5 m, 45 mm
Sturdy bumper
Power control
Convenient 3-in-1 carrying handle
Rotary switch (on/off)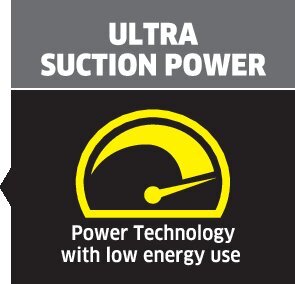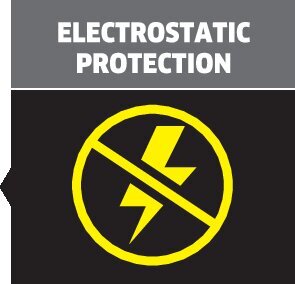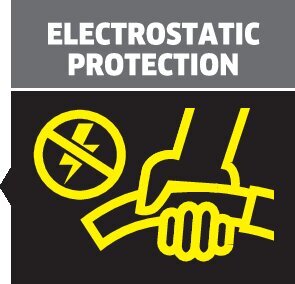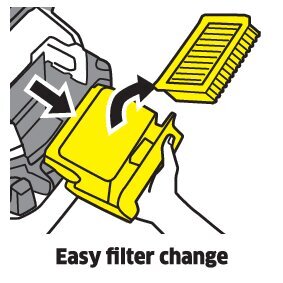 Application areas
Wall penetration
Exchange of floor coverings
Working with power tools
Wet vacuum cleaning