BP 2 Garden
Strong and durable: the BP 2 Garden garden pump is the ideal entry-level solution for environmentally friendly garden watering from alternative water sources such as cisterns, tanks, etc.
The compact, robust and long-lasting garden pump BP 2 Garden is the perfect entry-level model to garden watering with water from alternative sources such as tanks and water butts. The pump impresses with high suction power and optimal pressure performance. The BP 2 Garden can be conveniently transported thanks to its ergonomic handle and low weight. The garden pump is also maintenance-free and can be connected without the need for any tools. The device can be conveniently switched on and off using a large foot switch, thus protecting the back. The use of high-quality materials guarantees a long life. Kärcher also offers an extended warranty of five years. What's more: With an electronic pressure switch, the BP 2 Garden can be upgraded to a pump with automatic Start/Stop function. This means even greater comfort in terms of garden watering. But that's not all: The upgraded pump is perfect for the service water supply in the household.
Features and benefits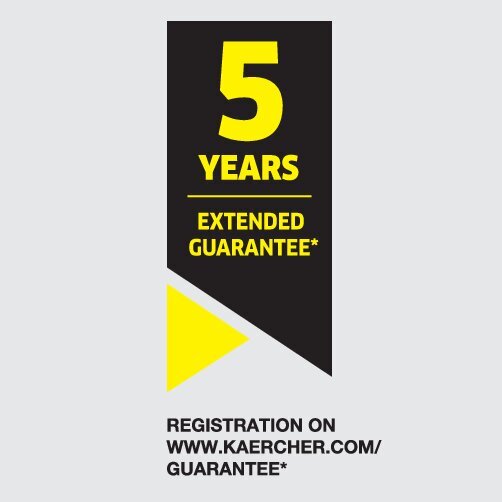 Robust and long-lasting
Kärcher offers an extended five-year warranty.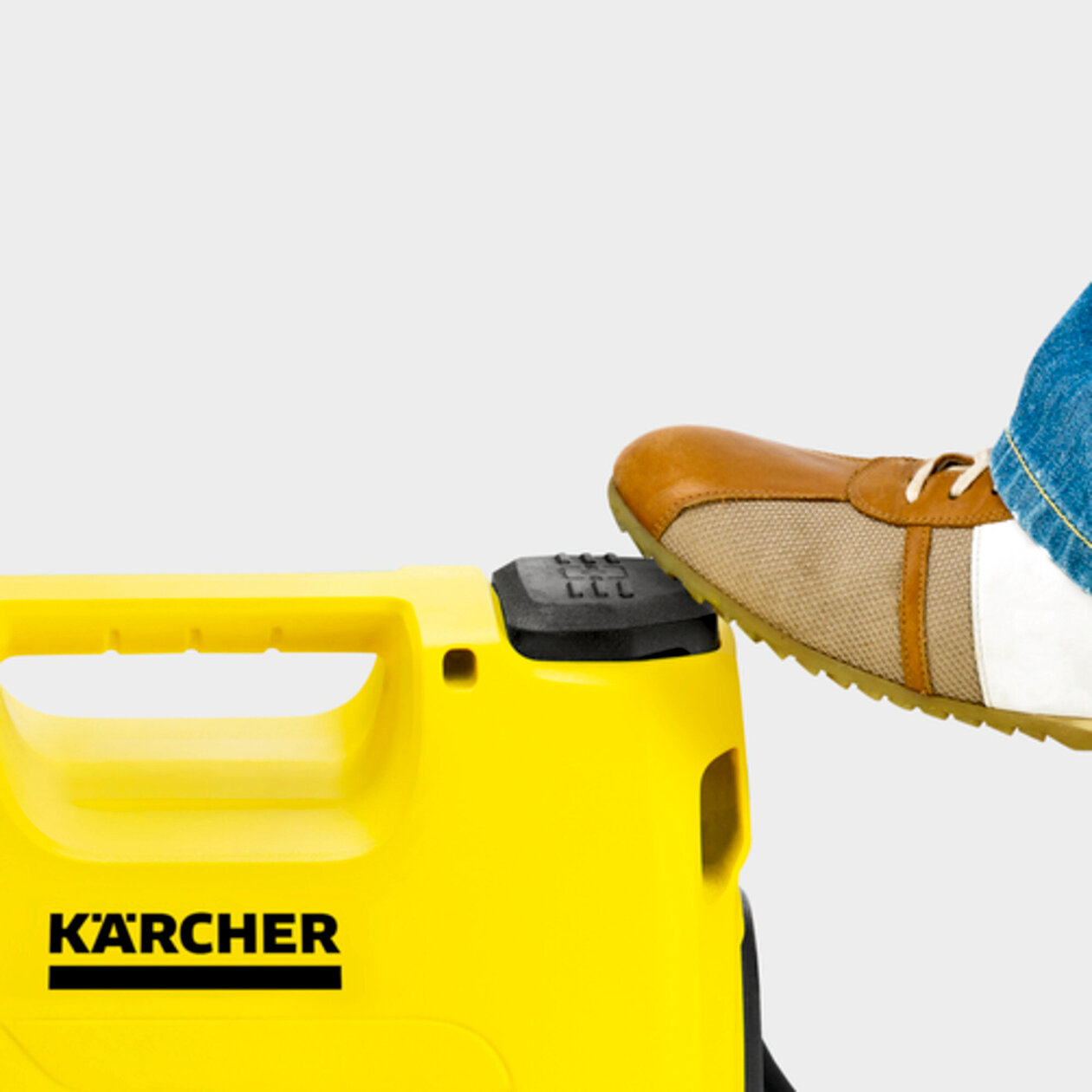 Comfortable foot switch
Easy to switch on and off – gentle on the back.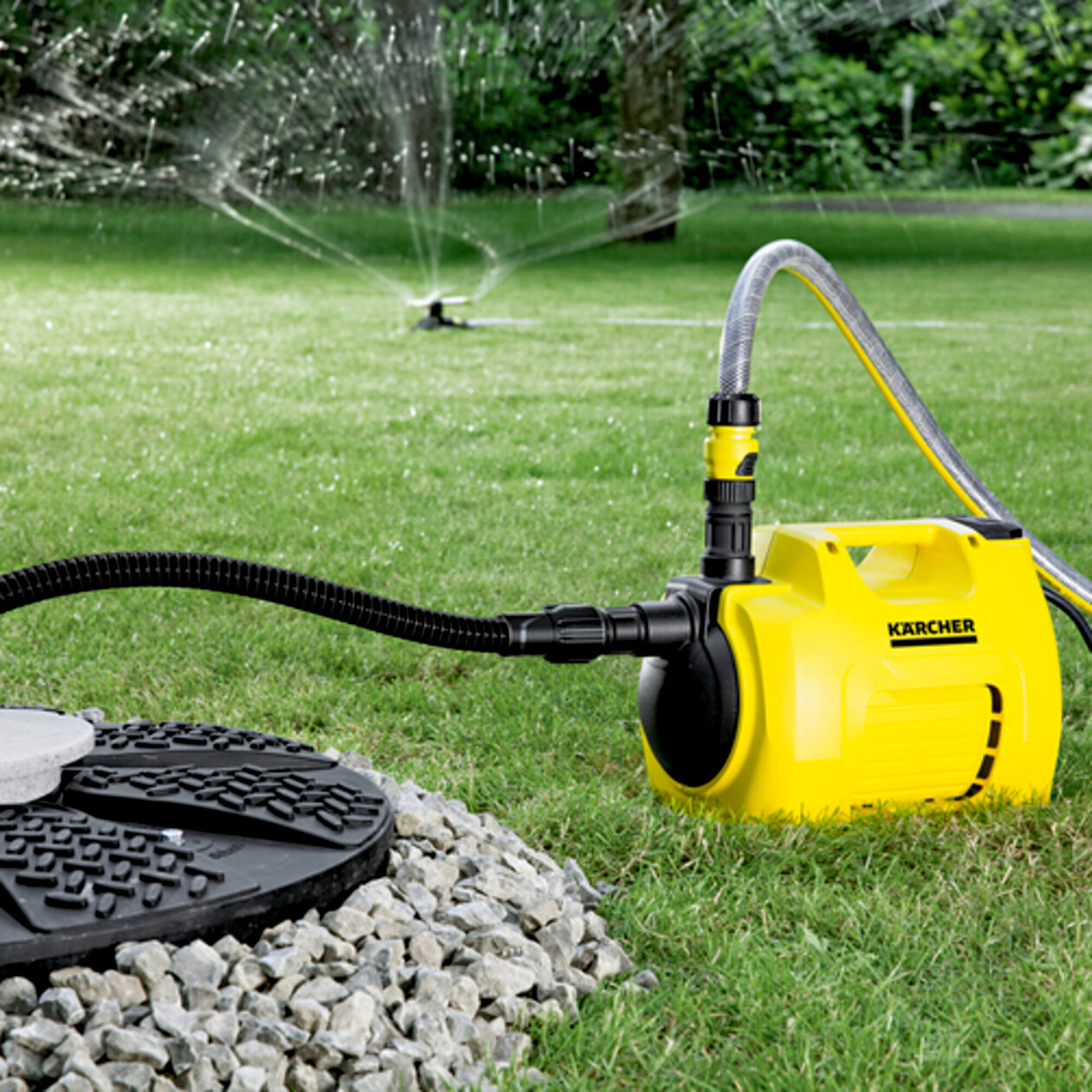 Optimal suction
The quality pump effortlessly draws water from a depth of 8 m, for example from a cistern.
Optimised connections
Optimal sealing system for easy pump connection without tools.
Ergonomic handle
Easy to handle and transport.
Specifications
Technical data
Max. motor rating (W)
700
Max. flow rate (l/h)
3000
Delivery height / Max. pressure (m/bar)
35 / 3,5
Suction height (m)
8
Delivery temperature, max. (°C)
35
Connection thread
G1
Connecting Cord H07RN-F (m)
1,5
Voltage (V)
230 - 240
Frequency (

Hz

)
50
Weight without accessories (kg)
7,9
Weight incl. packaging (kg)
8,9
Dimensions (L × W × H) (mm)
220 x 405 x 260
Equipment
Optimised union
PerfectConnect connection adapter for G1 pumps
Comfortable foot switch
Ergonomic carrying handle