Battery-power vacuum cleaner VC 7 Cordless yourMax
Effortless cleaning with maximum run time: The VC 7 Cordless yourMax vacuum cleaner boasts a relatively low weight, a bagless filter system and an innovative dust sensor.
It turns vacuuming from a chore to a cleaning experience: The VC 7 Cordless yourMax impresses with the latest technology, extensive equipment and easy operation. The innovative dust sensor detects the dirt, adjusts the suction power accordingly, ensuring efficient use of the battery run time of up to 60 minutes. The powerful 350-watt BLDC motor and the 25.2 V battery voltage take the hard work out of vacuuming. The boost function guarantees maximum suction power at the push of a button. Other benefits include the easy 1-click dust container emptying, the ergonomic design for cleaning even hard-to-reach areas, and the LED lights on the active floor nozzle, which make the dust more visible. Cleaning the filter couldn't be simpler thanks to the supplied tool and replacement filter. The various nozzles make cleaning any space child's play: The crevice nozzle eliminates dirt from nooks and crannies, the 2-in-1 nozzle is the perfect tool for cleaning furniture and upholstery, and the soft brush is suitable for cleaning even delicate surfaces. Other handy features include the battery status indicator and the wall bracket with charging function.
Features and benefits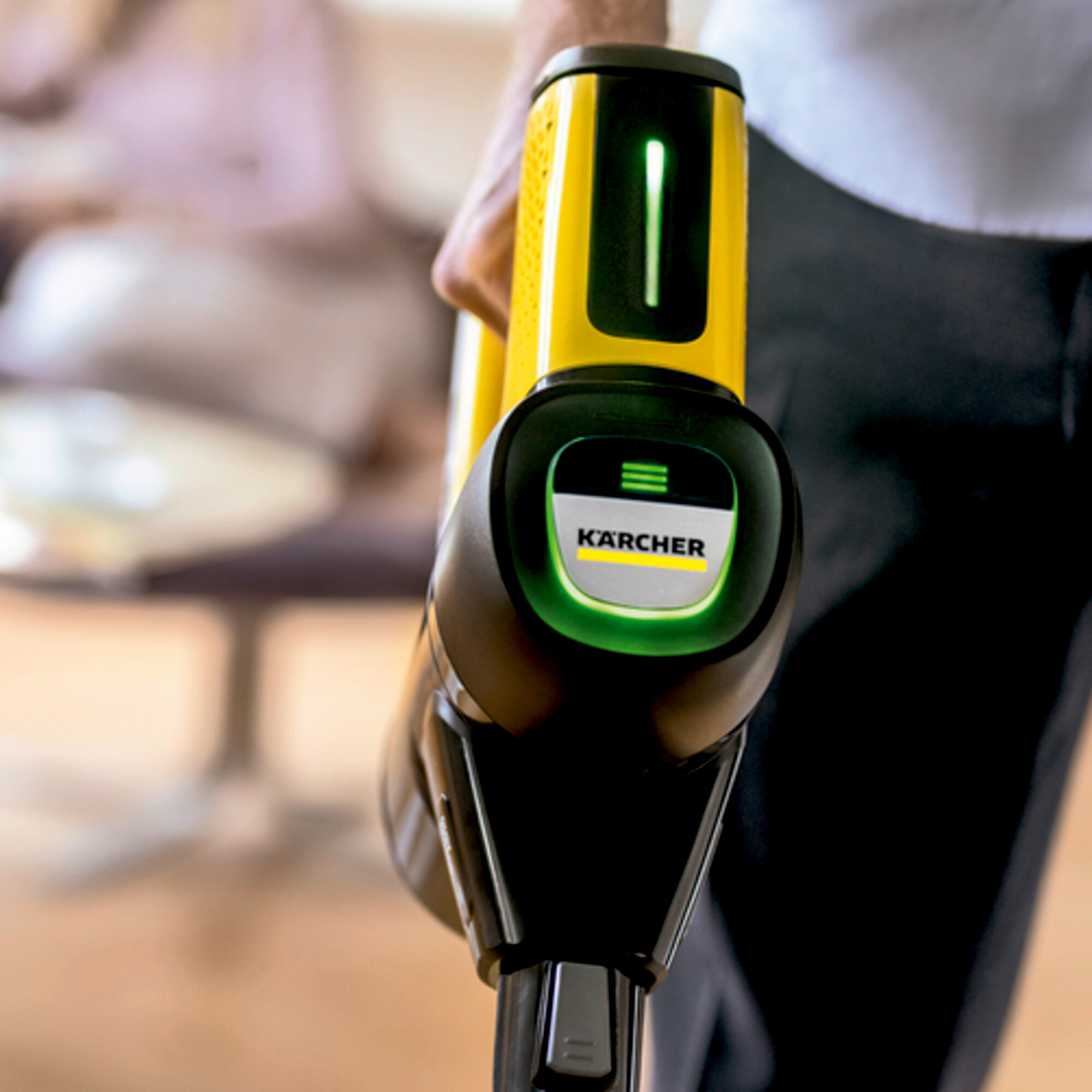 Dust sensor technology
Automatic dust detection and power control. Intelligent power adjustment for longer run time. Intuitive and effortless vacuum cleaning.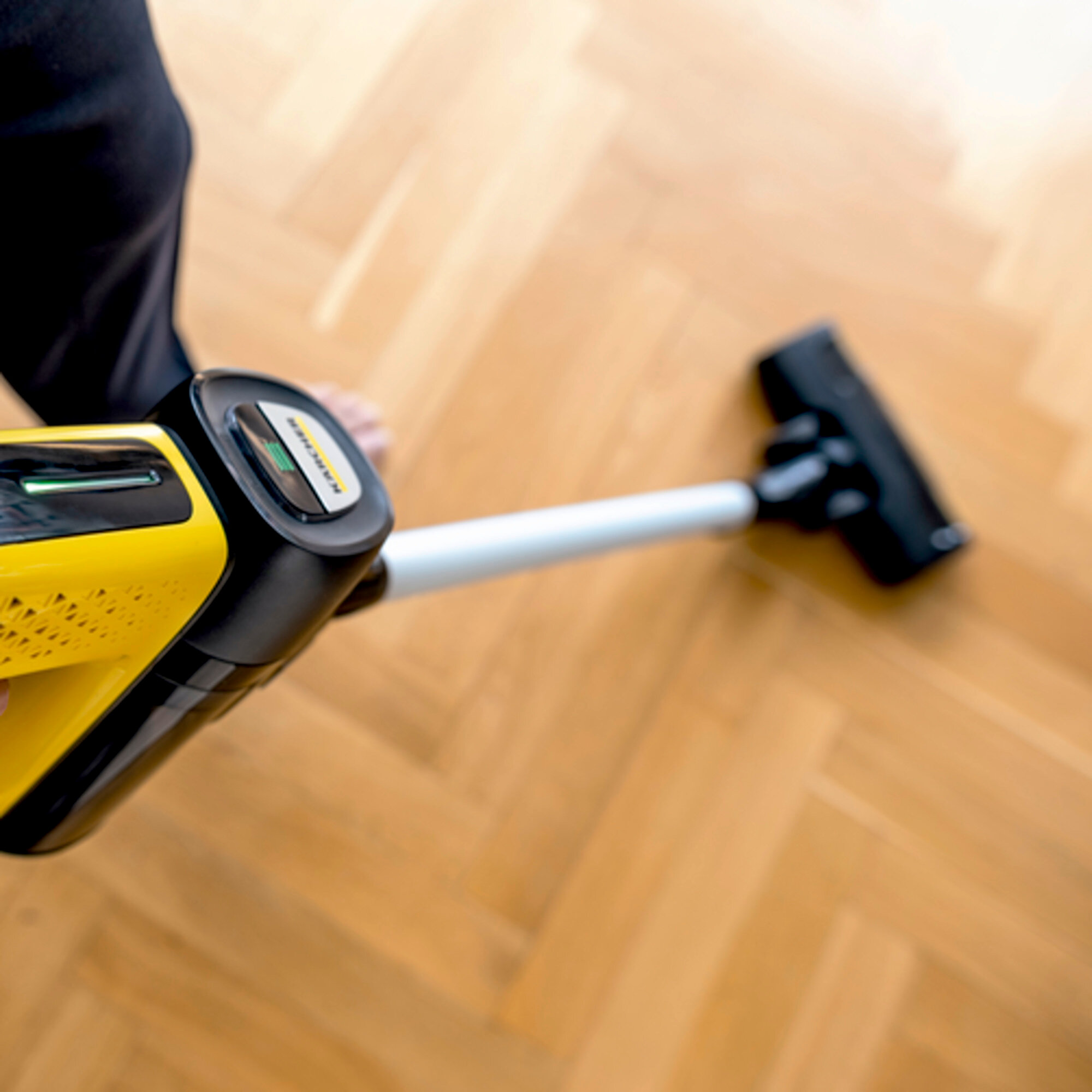 Fine-tuned technology
Powerful 25.2 V battery, perfectly matched with active floor nozzle. Optimised running time of 60 mins in normal mode. 350 W motor, active floor nozzle, Power Lock & 3-stage bagless filter system.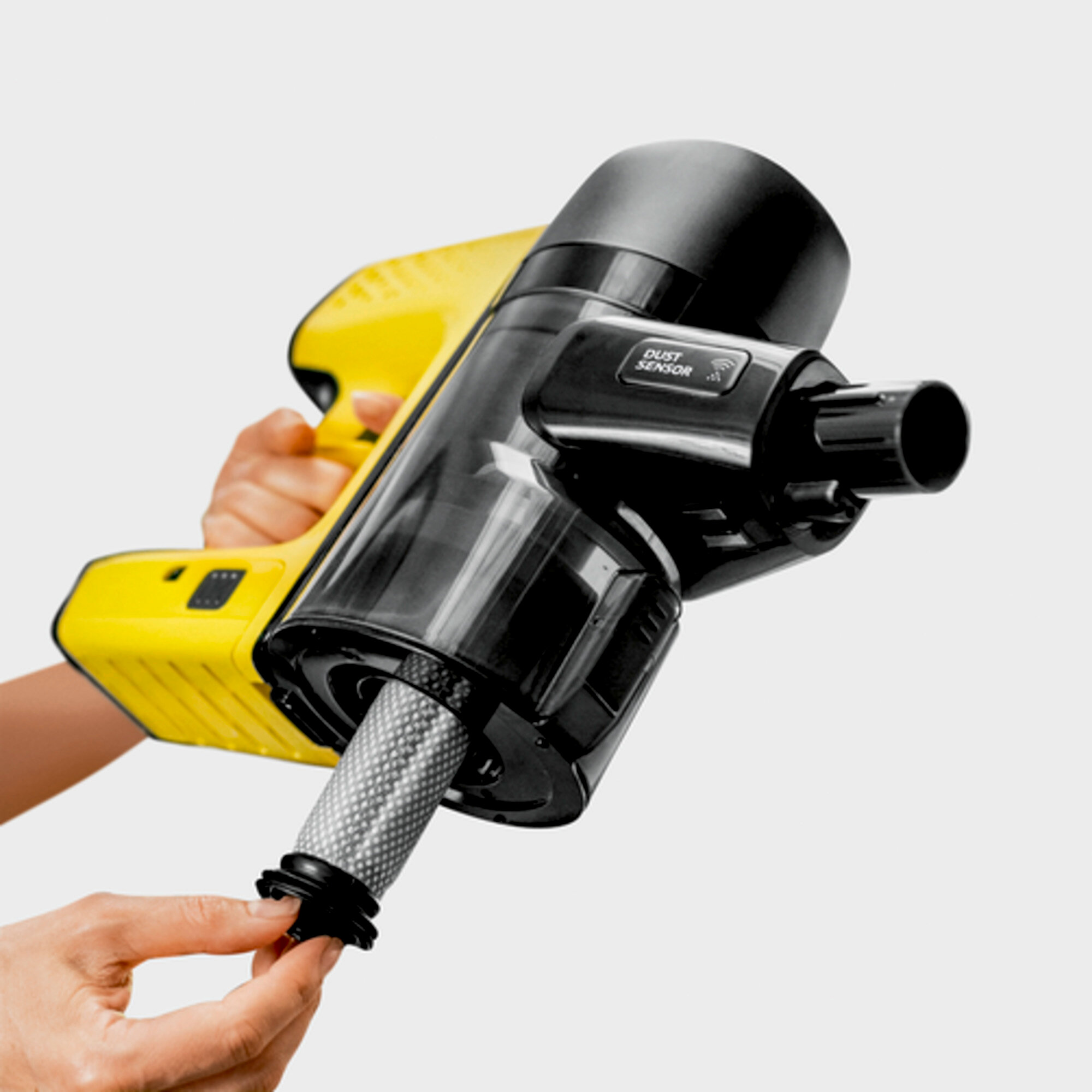 Practically designed filter system
3-stage filter system with cyclonic, air inlet and HEPA hygiene filters. HEPA hygiene filter (EN 1822:1998) for especially clean exhaust air. Simple 1-click filter emptying.
Active floor nozzle
Optimum dirt pick-up by motorized roller.
Extreme manoeuvrability makes it very easy to move under furniture.
Ensures reliable cleaning of surfaces.
Two-stage power control
Ample running time to clean larger households.
Optional boost mode.
Wall bracket including charging option
Using the wall bracket, the device can be stowed away quickly and easily.
Convenient charging simply by hanging the vacuum cleaner up.
Intuitive feedback and charge display
Feedback and error messages via easy-to-read LED display.
Clear battery status display.
Easy to use
The power can be adjusted quickly and easily to suit the particular application.
Optional boost mode.
Includes Power Lock for ease of operation.
Specifications
Technical data
Battery powered device
Vacuum Cleaner Type
Vacuum cleaner, bagless
Supply voltage (Ph/V/

Hz

)
1 / 100 - 240 / 50 - 60
Sound power level (dB(A))
< 78
Container capacity (ml)
800
Battery type
Lithium-ion battery
Voltage (V)
25,2
Capacity (Ah)
2,5
Runtime per battery charging (/min)
Normal mode: / approx. 60 Boost mode: / approx. 8
Battery charging time with standard charger (min)
220
Power supply for battery charger (V/

Hz

)
220 - 240 / 50 - 60
Weight without accessories (kg)
2,6
Weight incl. packaging (kg)
5,6
Dimensions (L x W x H) (mm)
235 x 266 x 1130
Equipment
Battery: 25.2 V / 2.5 Ah battery (1 unit)
Soft grip handle
Bagless filter system
HEPA filter: HEPA 12 filter (EN 1822:1998)
Air intake filter: 2 piece(s)
Filter-cleaning tool
Power control: with 2 performance levels
Large Universal floor nozzle with LED
Crevice nozzle
Upholstery nozzle and soft dusting brush (2-in-1)
Soft brush
Suction tube: Metal
Large wall bracket with charging unit
Dust sensor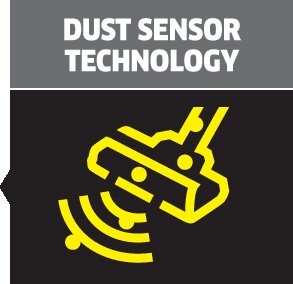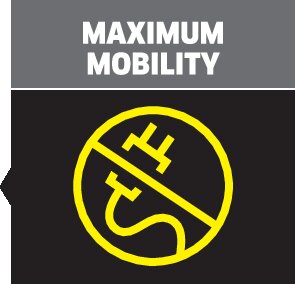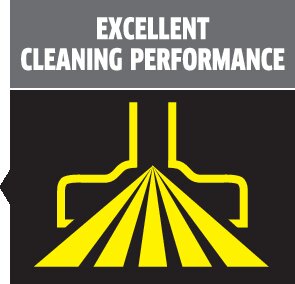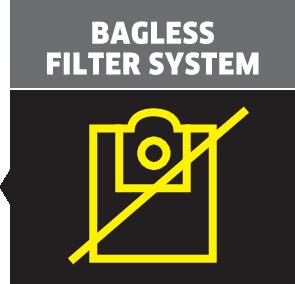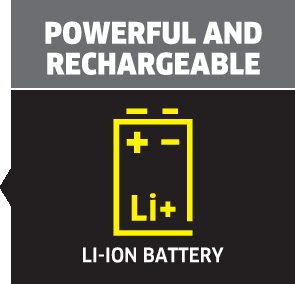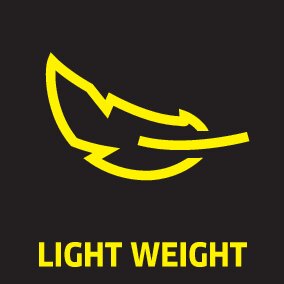 Application areas
For all hard floors such as parquet, laminate, cork, stone, linoleum and PVC
Carpet
Accessories make it easy to gently clean textile surfaces too
Reliable cleaning results even in hard-to-reach spaces, such as stairs