Pushing the boundaries: Kärcher is constantly evolving.
In our globalised world, innovations are appearing more rapidly than ever. The pace of technical innovation has never been faster, and new business models are conquering markets within a very short space of time and improving the quality of life for millions of people. For over 80 years Kärcher has been established in rapidly changing markets worldwide as a leader in innovation within the field of cleaning and has held its ground through every transformation. Our openness and willingness to constantly reinvent ourselves are part of our corporate DNA.
We live and breathe innovation.
The joy of innovating is experienced every day at Kärcher. That's why, in 2017, we set up our interdisciplinary Innovation Lab, which performs numerous tasks within the Kärcher Group.
The Innovation Lab includes: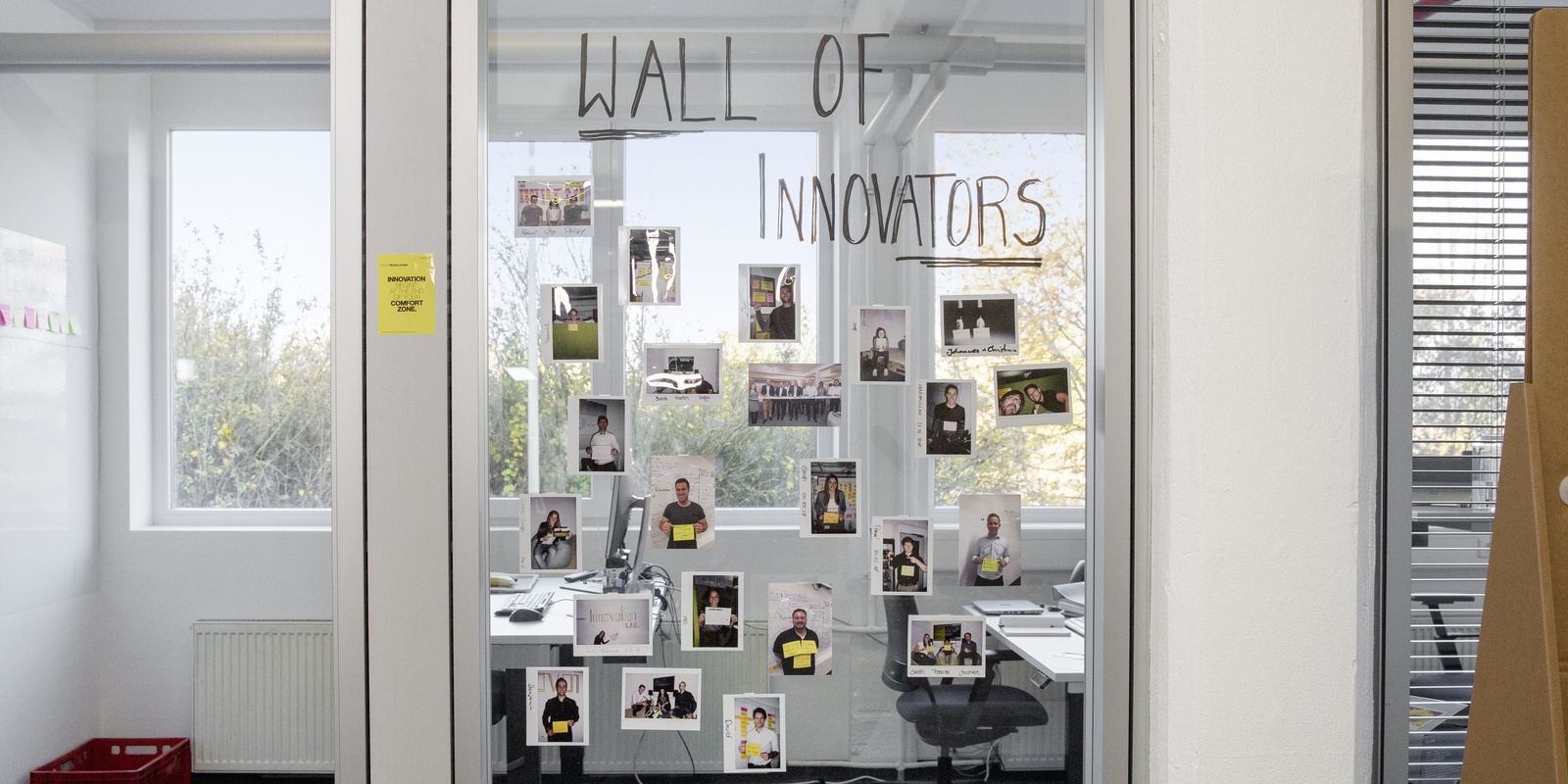 Corporate Incubator
Within the framework of innovation challenges and away from day-to-day business, teams of intrepreneurs work on ideas for new products or business models. All Kärcher employees can apply to be a part of this. In addition to receiving coaching and regular training in entrepreneurial skills, the teams are guided via milestones and elevator pitches through to the final business model or the finished product idea – for national and international projects. In order to enable international and interdisciplinary teams to collaborate across different countries and time zones, using various languages, the latest remote co-working technologies are used. Close partnerships with colleges, universities and other companies create a strong network for innovation as well as skills and expertise within the Kärcher Group.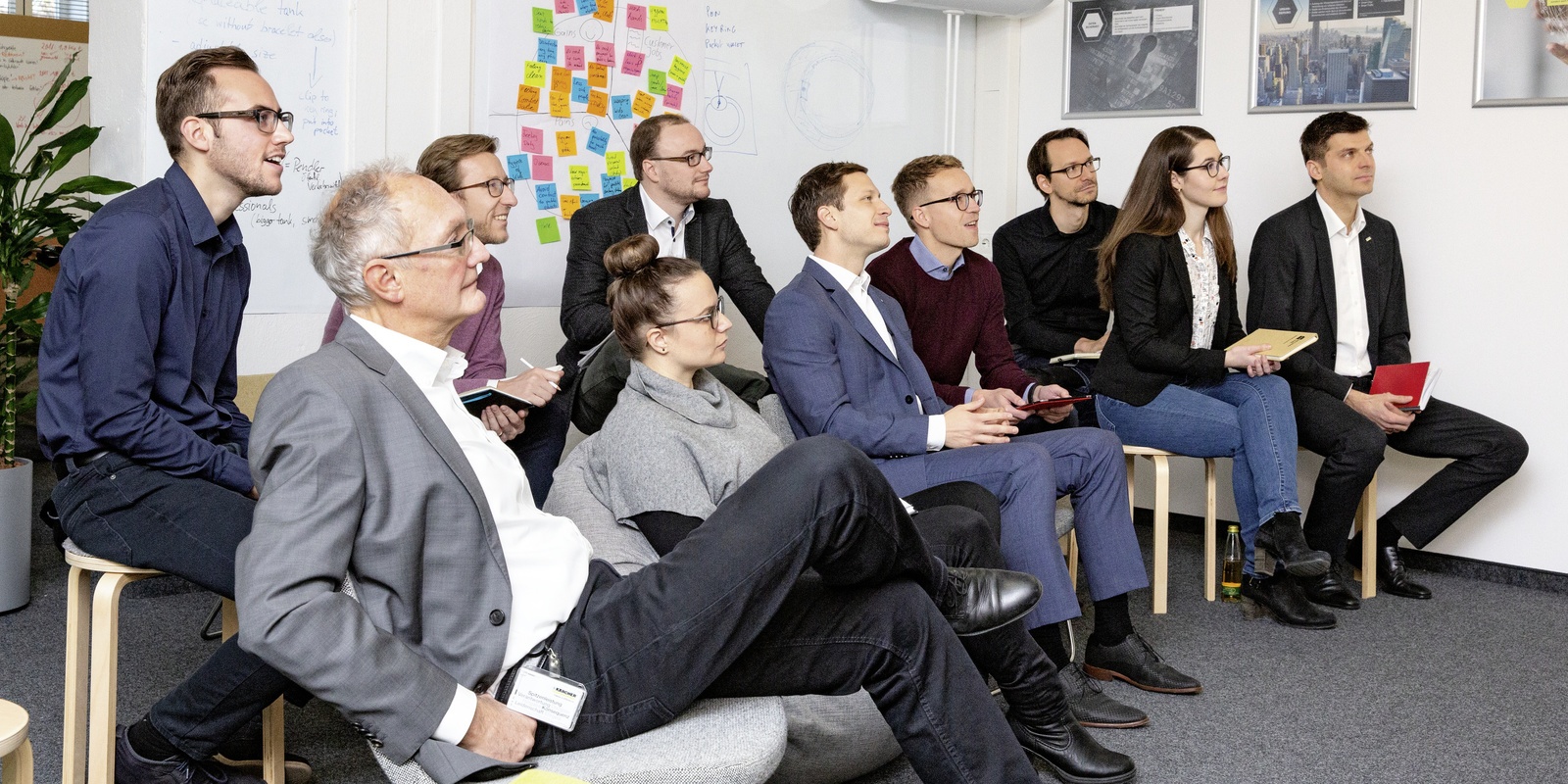 Corporate Accelerator
After several innovation challenges, a committee decides, with the participation of the CEO, whether a corporate start-up with internal Kärcher employees and external staff will be formed from any of the internal innovation projects. These corporate start-ups are professionally managed until they are ready for the market and supported in many ways until they enter the market.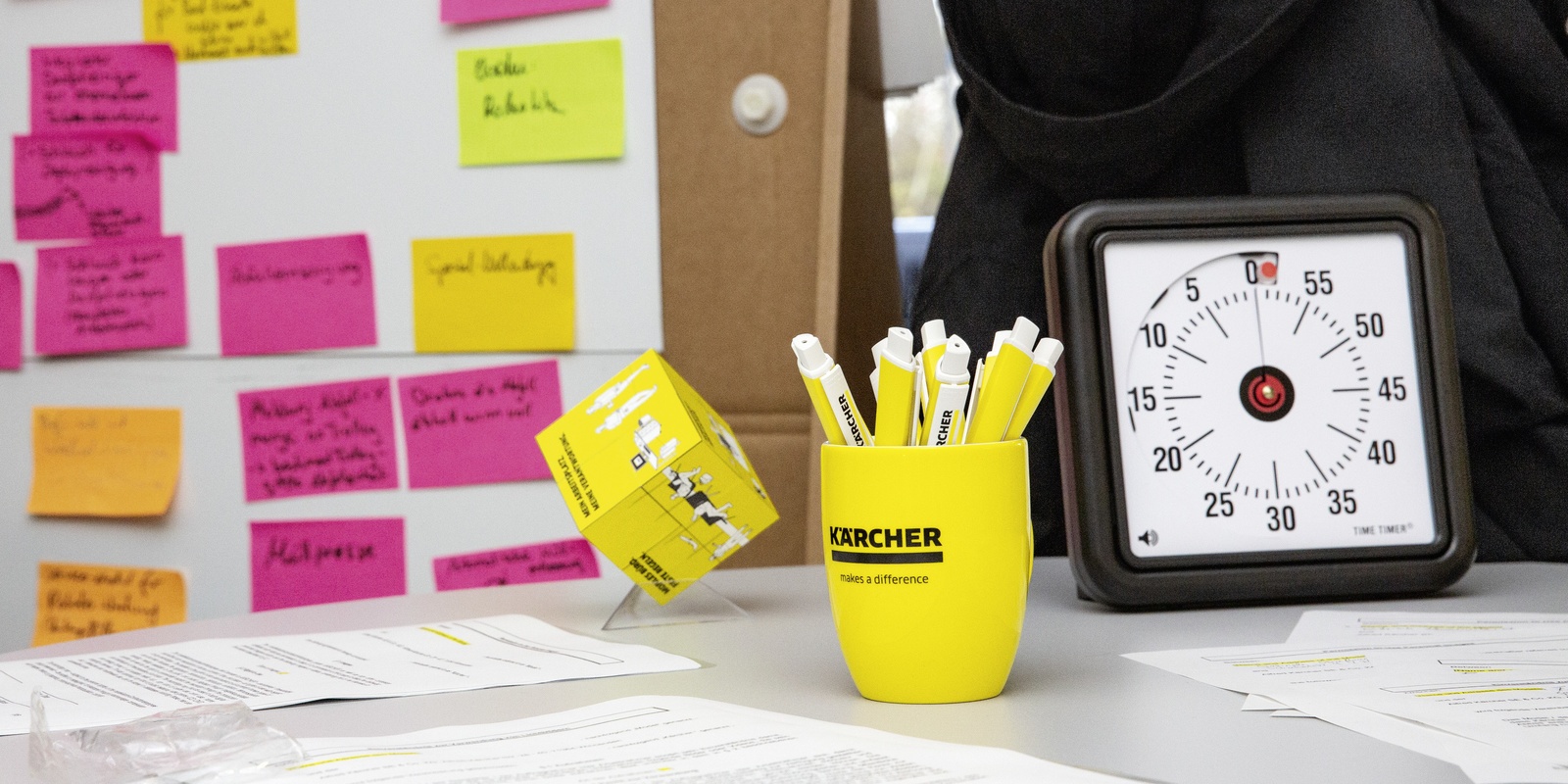 Workshops
In the Innovation Lab, in a creative start-up atmosphere, departments, teams or project groups from the entire Kärcher Group can create new ideas outside of their normal work environment and find new creative energy.