Moving forward: Kärcher is opening up new technologies and exciting business models.
In the Kärcher Digital Hub in Berlin, we are developing digital innovations together with our partner ZOI – from the technology to the suitable business model. In so-called high-pressure projects, ideas are first concretised, then a business model is planned and a possible implementation strategy is evaluated. And when everything is ready, the project goes into the test run phase and is scaled as quickly as possible.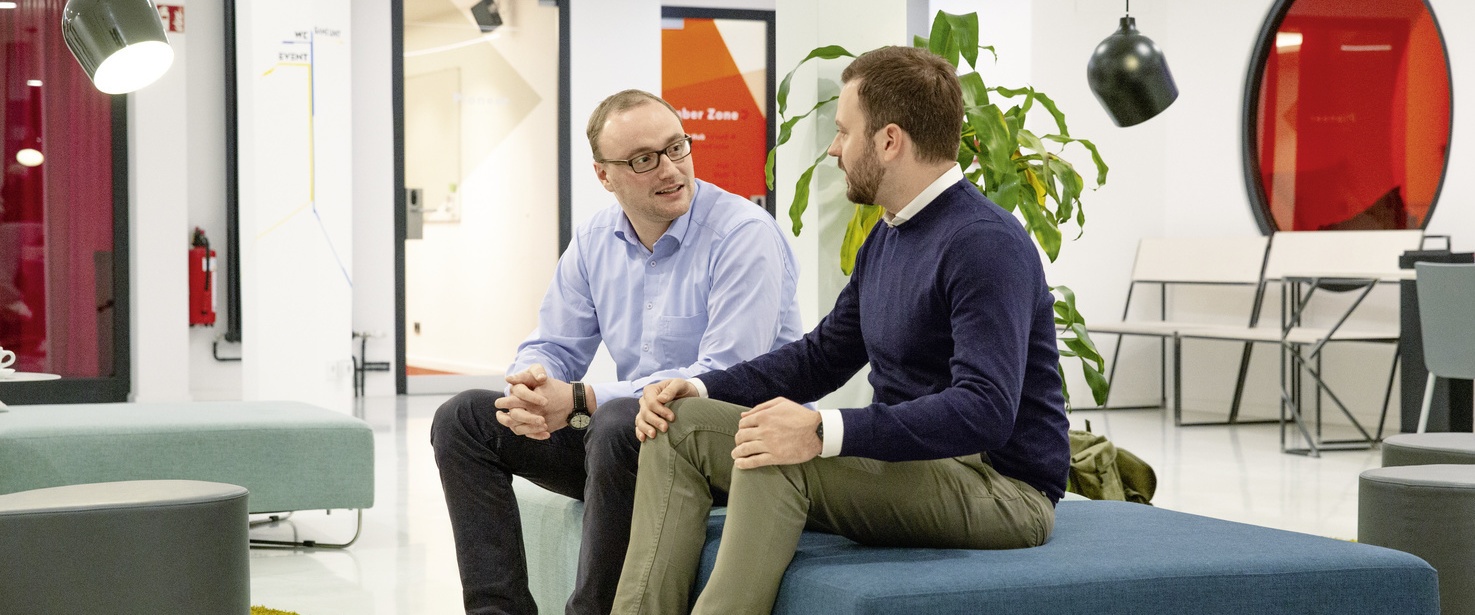 Work in high-pressure projects.
Innovation ideas from Kärcher New Venture, from the Kärcher Innovation Lab and beyond increasingly need digital technologies and business models. Which is what the Digital Hub is concerned with. For example, we are currently working on a question regarding the use of language assistants, a digital business model for our water dispensers, and solutions for the reorganisation of municipal cleaning. Here, each topic is worked on by a dedicated team in several 6-week sprints in accordance with the "design thinking" method. By means of a thorough review of the project after each individual sprint, we ensure that a high-pressure project is either cancelled after a certain time or is implemented after a maximum of five sprints. Implementation is then either internal or in cooperation with Kärcher New Venture in a start-up.
Kärcher rental model.
A completed high-pressure project is the Kärcher delivery service: Kärcher rents out cleaning machines, delivers them to the customers' homes and then picks them up again. The platform developed in the Digital Hub was tested in summer 2018 in Berlin, amongst other places.