Kärcher Stories
Experience exciting stories with Kärcher from digital manufacturing, to cleaning at the Jungfraujoch in the Swiss Alps and handy houshold cleaning tips.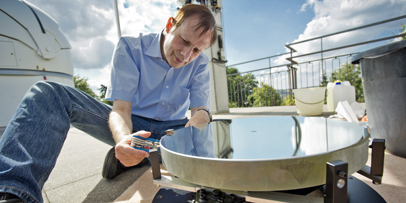 Ulrich Teufel, engineer and passionate amateur astronomer, loved to gaze at the stars through the attic window of his bedroom as a boy, which is why he joined the society that looks after and maintains the observatory early on. He was no longer able to see through the dirty telescope. So he took the initiative: "Today we are going to start cleaning the telescope mirror," says Teufel. And what sounds like a simple task proves to be somewhat more challenging.
---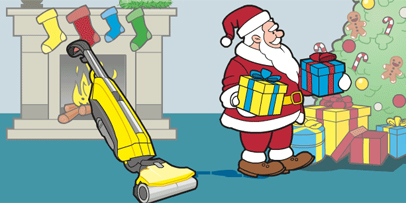 If Santa is not careful, he will also bring dirt into the house as well as presents. We offer practical tips on how to remove this dirt quickly. We will also provide an insight into how Christmas is celebrated around the world – by looking at different Christmas customs and traditions.
---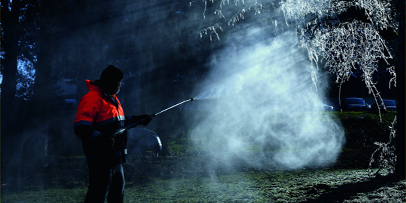 Sparkling ice needles, glinting wafts of mist, white hoarfrost – nature is full of fascinating phenomena. Thomas Rappaport is an artist with an eye for them. In his project "giSCHt – melting sculptures" he artistically accompanies a cherry tree on its terminal way. After 80 years of blossoming, coming to red rich fruition, giving shade und being part of the all-terrain microclimate, the artist creates a unique portrait of the tree.
---
In order to make polluted water potable, people in Kenya often boil it – this requires a lot of firewood. This need contributes to the increasing rate of deforestation, which leads to an increase in CO2 emissions. A climate protection project in Kenya is trying to counter this. The project involves distributing water filters to households.
---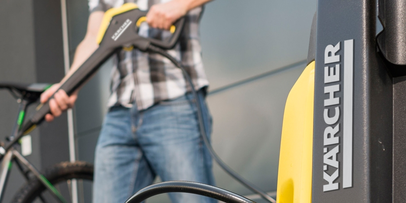 Anyone who has used a pressure washer before knows that cleaning outdoors can be a lot of fun. They can be used to clean practically everything on or around the house in next to no time. But how does a pressure washer actually work? And how is it made? Take a look inside the cleaning machine and come with us on a journey to the Kärcher factory in the Swabian town of Obersontheim, where we make our K 7 Full Control pressure washer.
---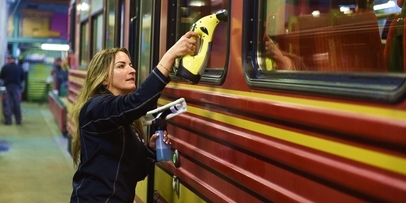 Up to 5,000 tourists visit the Jungfraujoch in the Bernese Oberland every day – and bring a lot of dirt along with them. The workers on the Jungfraubahn railway use Kärcher cleaning appliances to clean the trains and buildings daily for their guests.
---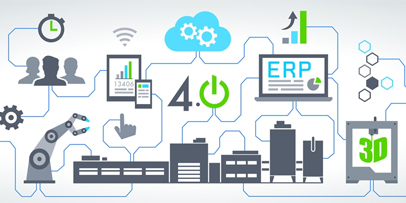 By combining industrial production with modern information and communication technology, new manufacturing concepts are created. Kärcher is confronting these new challenges and is working with an assembly line which employs Industry 4.0 principles.
---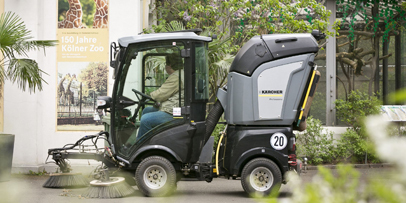 With 1.4 million visitors annually, dirt and rubbish is often left behind in Cologne Zoo. Both the animal enclosures and green spaces must be cared for and the paths cleaned regularly. The MIC 34 municipal vehicle is used at Cologne Zoo to carry out these tasks.
---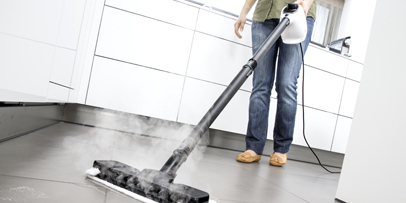 From the big spring clean to weekly household cleaning, the questions are often the same: where do I start and where do I stop? And above all: what is the quickest and most effective way of doing it? Question after question: the cleaning experts from Kärcher and domestic economist Urte Paaßen provide the answers.