Scrubber drier B 150 R

Dose

(roller)
Optional with gel or wet battery: The agile ride-on scrubber drier B 150 R. With roller head, Dose cleaning agent dosing unit, tank rinsing system and Auto Fill function.
The battery-powered ride-on scrubber dryer B 150 R Dose (180-240 Ah wet/gel battery) has a roller head with 75 or 90 cm working width. The integrated sweeping function is perfect for structured floors. The machine is equipped with Dose cleaning agent dosing unit, KIK key system and a choice of cleaning modes. The contact pressure is automatically adapted to local conditions. The brush head and squeegee are automatically lowered. The large colour display and the colour-coded operating elements greatly simplify the machine handling. Optional equipment features: All-wheel drive for excellent traction around bends and on slopes, Auto Fill function for efficient filling of the fresh water tank, as well as the patented tank rinsing system for simple and hygienic cleaning of the dirty water tank. An optimal view is guaranteed at all times during machine operation.
Features and benefits
Configurable machine
Equipment details can be freely selected.
Perfect adaptation of the machine to the cleaning requirements.
Economically sound solution.
Innovative KIK key system
Greater protection from incorrect operation.
Lower service costs.
Optimum matching to the individual cleaning tasks without overwhelming the user.
Auto Fill (optional)
Automatic fresh water tank filling.
Connect a fresh water hose and the filling stops automatically as soon as the tank is full.
Choice of four batteries
Both maintenance-free and low-maintenance batteries with 36 V/180 Ah or 240 Ah are available.
Energy-saving
eco!efficiency

mode
Reduced power consumption.
40% longer runtime per battery charge.
Even quieter and therefore ideal for noise-sensitive areas (daytime cleaning, hospitals, hotels, etc.).
Large, colour display
Clearly arranged display of the current programme.
Quick and easy changes to settings possible.
Patented tank rinsing system (optional)
Easy cleaning of the waste water tank.
Water savings of up to 70% in comparison with cleaning using a standard water hose.
Improved hygiene.
On-board charger (optional)
No separate battery charger necessary.
Convenient and easy handling.
Can be used with various battery types.
Optional cleaning agent dosing (
Dose

)
Saves on cleaning agent.
Precise and uniform dosing (can be set from 0 to 3%).
Cleaning agent can be changed without emptying the fresh water tank.
Easy handling
Easy handling thanks to logically structured control elements with colour coding.
Easier use and shorter learning curve.
Specifications
Technical data
| | |
| --- | --- |
| Working width of brushes (mm) | 750 - 900 |
| Working width, vacuuming (mm) | 940 - 1060 |
| Fresh/dirty water tank (l) | 150 / 150 |
| Theoretical area performance (m²/h) | 4500 |
| Practical area performance (m²/h) | 3200 |
| Brush rotational speed (rpm) | 600 - 1300 |
| Brush contact pressure (g/cm²) | 505 - 560 |
| Battery (V) | 36 |
| Battery runtime (h) | max. 5 |
| Battery run time (h) | max. 5 |
| Rated input power (W) | 2800 |
| Traction motor (W) | 2500 |
| Waste container (l) | 9 |
| Current type (V) | 36 |
| Drive type | Battery |
| Dimensions (L × W × H) (mm) | 1790 x 910 x 1410 |
Equipment
Roller brush
Powerful traction drive
Battery and built-in charger included
Automatic water stop
Tin
Integrated sweeper
Sweeping function
Solenoid valve
2-tank system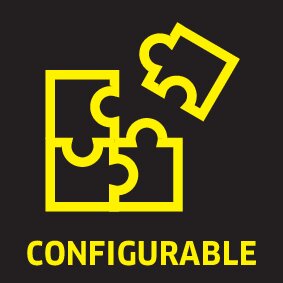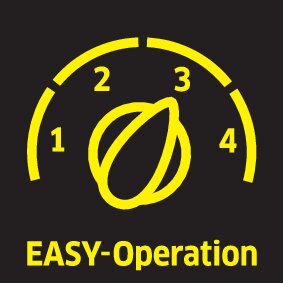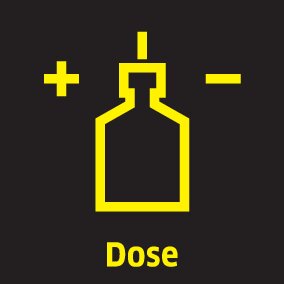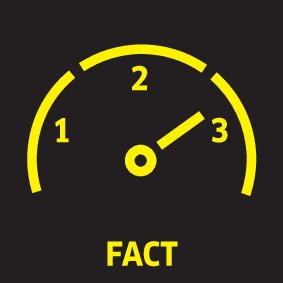 Application areas
For use in production areas, such as factory floors.
Also ideally suited to logistics operations, for example to clean warehouses.
For fast and efficient basic and maintenance cleaning in shopping centres.
Multi-storey car parks