Industrial vacuum cleaners
Industrial vacuum cleaners are designed for the stationary or mobile vacuuming of dry and wet swarf, coarse dust and similar suspended particles. Industrial vacuum cleaners work at a high vacuum with a relatively low air flow.
Our robust industrial vacuum cleaners are also capable of permanently and reliably handling large quantities of abrasive swarf and lubricants. As a result, our industrial vacuum cleaners are your first choice for vacuuming swarf and emulsions, e.g. from milling machines and modern machining centres.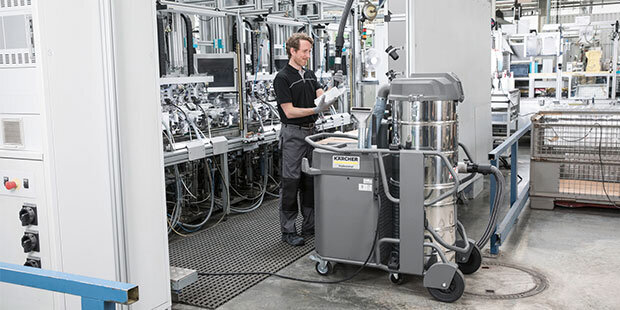 Discover our broad product portfolio of industrial vacuum cleaners with special filter engineering for vacuuming fine and coarse solids and dusts. These industrial vacuum cleaners are equipped with high-quality filter engineering for hazardous substances and have a particularly long service life thanks to filter cleaning.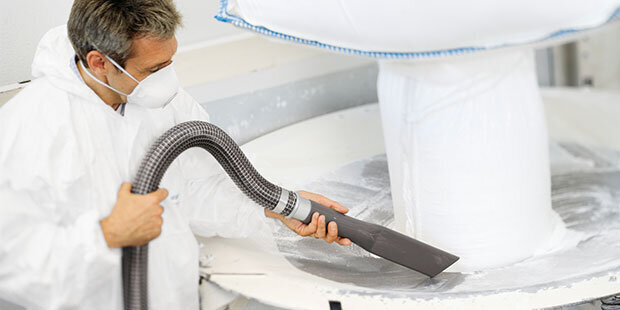 With our certified explosion-proof industrial vacuum cleaners for ATEX Zone 22 with dust classes M and H, you always have the optimal solution for vacuuming explosive dusts.