Steam cleaner
SGG 1
The innovative SGG 1 steam cleaner (battery powered backpack unit) removes dried chewing gum from a variety of surfaces with a combination of steam and a biological cleaning agent.
Dried chewing gum is a common nuisance on pavements and terraces, in shopping malls, cinemas, hotels, restaurants and many other highly frequented areas. With the battery powered SGG 1 Bp steam cleaner, you now have a unit at hand that removes gum in a matter of seconds. This is made possible by the combination of steam and a biodegradable cleaning agent made from vegetable extract. Thanks to its light weight, the battery powered backpack unit enables comfortable working for several hours: the powerful lithium-ion-battery even enables all-day use.
Features and benefits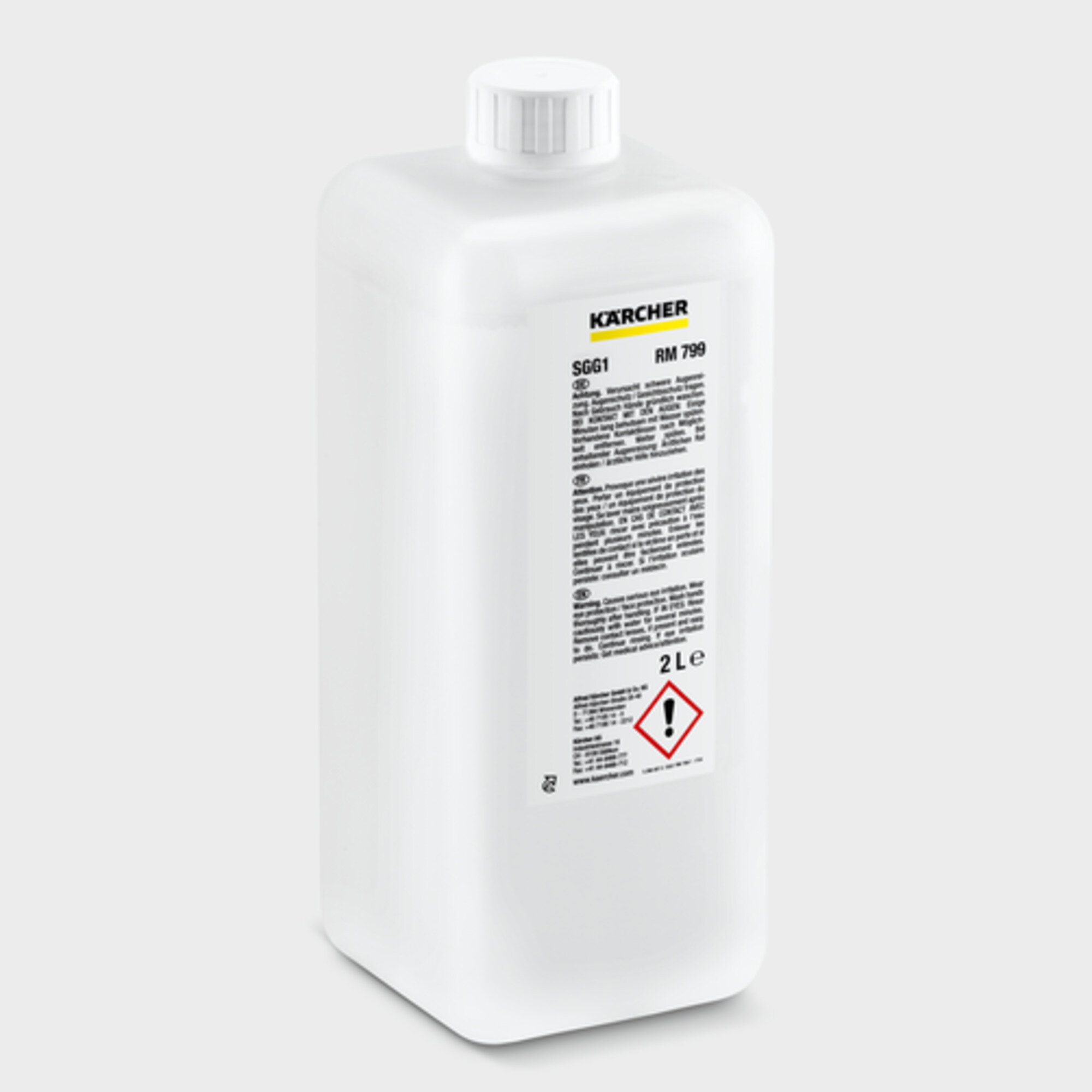 Biodegradable cleaning agent made from vegetable extract
Environmentally friendly and safe for the operator. Removes all traces of chewing gum.
Powerful, long-lasting lithium-ion battery
Enables you to work for up to 8 hours.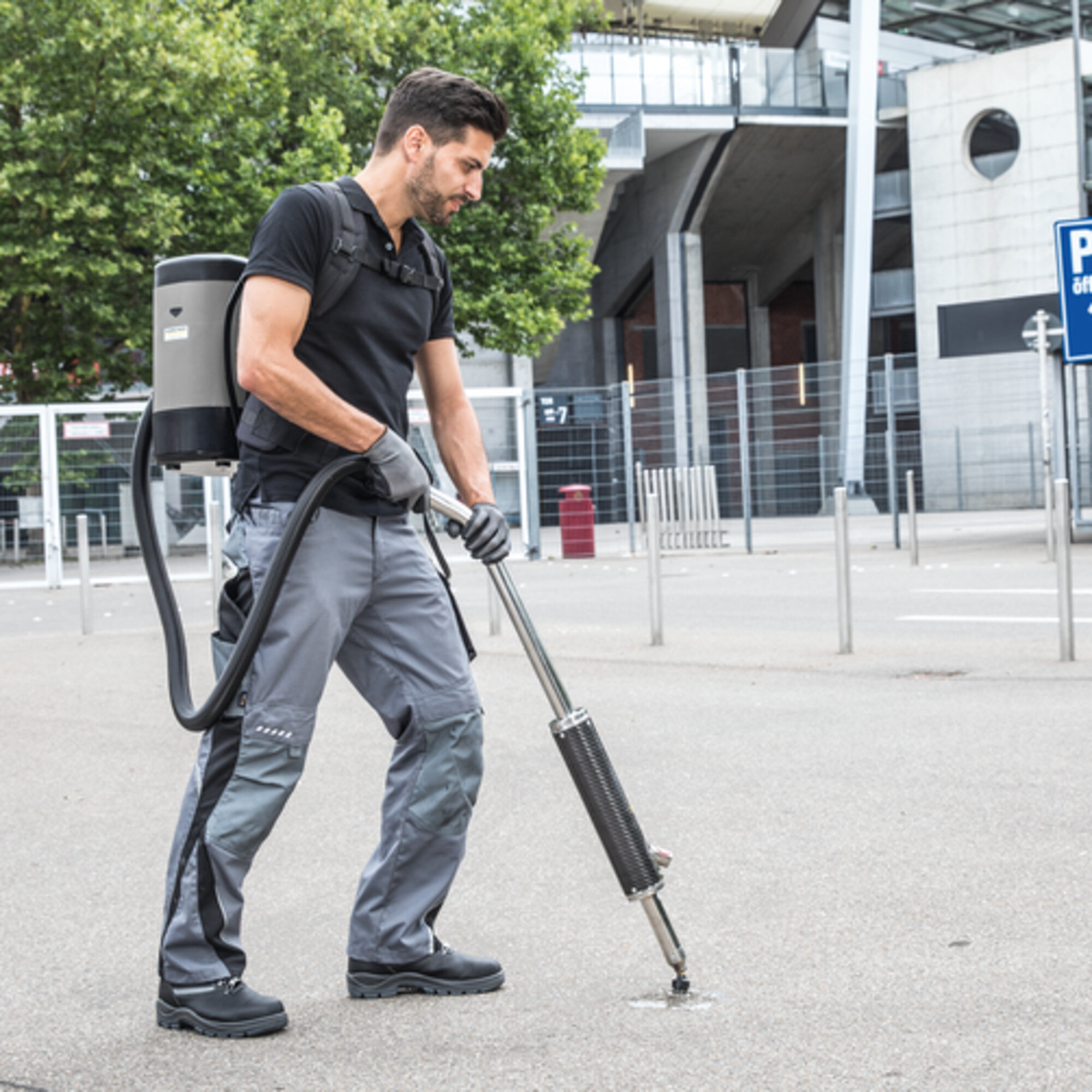 Cordless working
Optimal working radius coupled with excellent productivity.
Comfortable, convenient rucksack carrying system
Affords fantastic flexibility to make your work easier.
Specifications
Technical data
Sound pressure level (dB(A))
70
Heating output (W)
1,5
Battery type
Lithium-ion battery
Voltage (V)
14,8
Capacity (Ah)
9
Battery run time (h)
8
Power supply for battery charger (V/

Hz

)
110 - 240 / 50 - 60
Weight without accessories (kg)
9,5
Weight incl. packaging (kg)
13,4
Dimensions (L x W x H) (mm)
250 x 300 x 550
Equipment
Battery charger
Steam hose, 1.6 m
Steam lance, 1.2 m
Application areas
Construction companies
Retail
Hospitality sector
Restaurants
Public institutions
Hospitals
Office buildings