Truckwash
TB 36
The TB 36 commercial vehicle wash is designed for simple and economical operation. With a washing height of 3.60 m, the 3-brush gantry is especially recommended for buses.
User friendliness, flexibility, efficiency and safety took centre stage in the development of the TB 36 commercial vehicle wash. This is a high-performance, 3-brush gantry with a maximum washing height of 3.60 metres and a washing width of 2.90 metres, which can also be reduced on site by up to 300 mm in height and up to 200 mm in width on request. This makes the system suitable for almost every type of vehicle - from small vans to buses, lorries and articulated lorries. The intuitive control panel, which can be operated wearing work gloves ensures simple operation. Low maintenance, washing programmes adapted to the degree of soiling and 2 pairs of photoelectric sensors ensure safe, economical and time-optimised operation at all times. The steel framework is hot-dip galvanised as standard, but is also available in a powder-coated variant on request (including primer in RAL 7012).Four steelwork heights are available. The steelwork gives the possibility to reduce the plant and wash height up to 300 mm in steps of 100 mm. Hereby the TB can be adjusted to individual conditions. The width of the TB can also be reduced up to 200 mm. The basic plant is hot-galvanised and can be powder-coated in OF 302 (RAL design card 7500) if requested. The electric cabinet is mounted on the right side and the water and media cabinet on the left side. Both high-quality plastic cabinets are easily accessible from the front. The gantries are standardly equipped with two pairs of light barriers for better contour detection and safety enhancement.
Features and benefits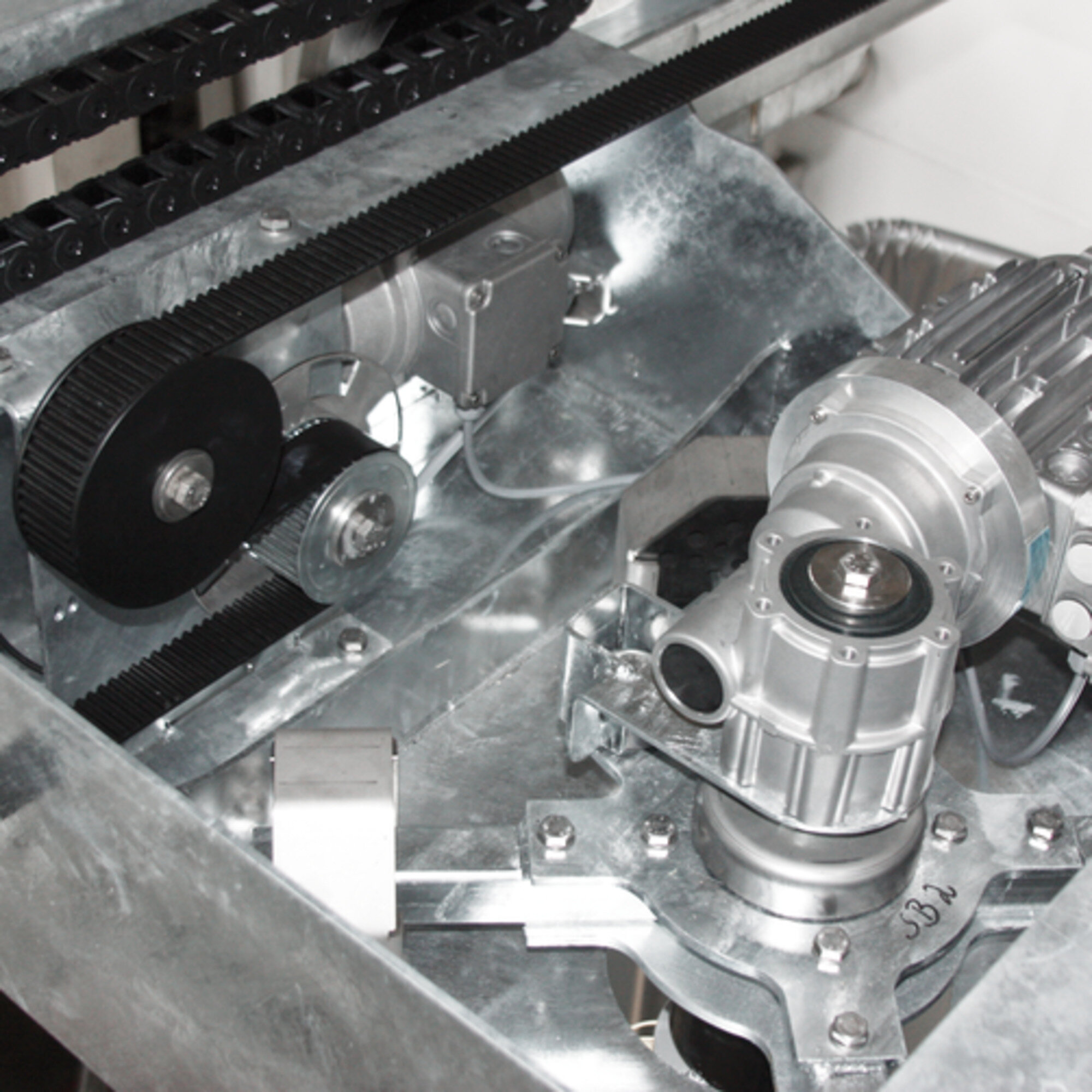 Low maintenance effort saves on time and costs
Tried-and-tested belt or direct drives make lubrication of the system unnecessary.
High user-friendliness makes working processes faster and easier
Large, clear and robust control panel with intuitive user interface which can be used while wearing work gloves.
High variability for vehicle types, construction and expansion options
Universal CAN bus control for easy installation and individual expansion options.
Specifications
Technical data
Washing bay requirement (mm)
5500 x 1250 x 1720
Washing height (mm)
3600
Fresh water connection, volume (l/min)
100
Fresh water connection, pressure (bar)
4 / 6
Power input (kW)
5,3
Supply voltage (Ph/V/

Hz

)
3 / 400 / 50
Weight without accessories (kg)
1614
Weight incl. packaging (kg)
1750
Application areas
Automatic exterior cleaning of commercial vehicles