Register and Win
Register your new purchase here and benefit from interesting information about Kärcher products and accessories. You can also win € 500 and take part in Kärcher market research surveys.
* mandatory information
Terms of participation:
There is no right of appeal. The staff of Alfred Kärcher GmbH & Co. KG are excluded from participation. Winners will be notified immediately in writing to the address given. We will draw the winner from all the participants every quarter for the period in question.
Where to find product information?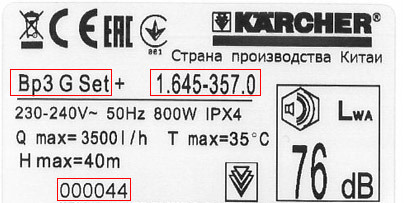 Searching product information on the type plate.