Service water supply in the household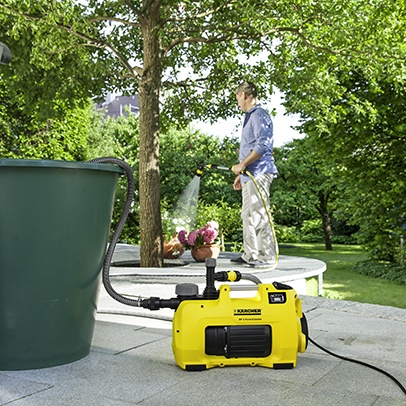 Pumps for service water supply in the household
For fully automatic supply of service water to the house, for example, for washing machines, toilet flushing and outlets on the house for garden watering. The pumps switch on and off automatically according to the water demand. The 0-watt stand-by function on the eco!ogic models reduces power consumption. This makes it easy on both your budget and the environment.
Use water ecologically.
Home and garden pumps in the BP Home & Garden range from Kärcher make an outstanding contribution to resource-conserving water use. With Kärcher Home & Garden pumps, using service water to supply toilets, washing machines and outside taps is convenient, environmentally friendly and efficient.
Suitable devices and accessories