Manual Cleaning Equipment
Cleaning by hand remains a common practice in daily maintenance cleaning, even in times of efficient cleaning machines. Surfaces can be freed from dirt quickly and cost-effectively by hand, in places where no machine can reach. And with the incomparable precision and sensitivity of the human hand. As a worldwide leading provider of cleaning technology, we are continuously expanding our range of professional and high-quality manual cleaning tools.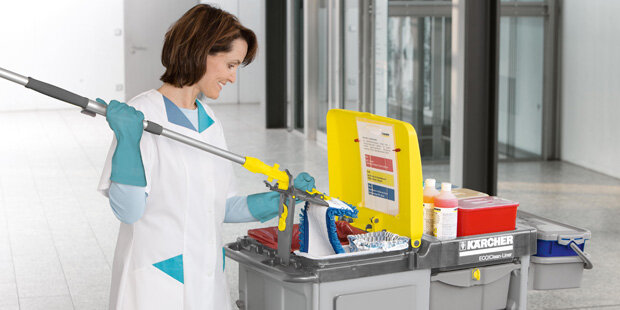 Choose from our extensive range of different handles for use with commercially available dust, damp and wet cleaning machines.