Vacuum sweeper
KM 85/50 W Bp
Comfortable walk-behind sweeper for medium-sized areas from 900-6000 square metres with large filter area and large waste container.
The KM 85/50 W sweeper is a self-propelled push sweeper. The machine works according to the throw-over principle with the key advantage being that the full waste container volume can be utilised. Very user-friendly, as low weight, low noise, good manoeuvrability and good driving characteristics thanks to compact design. Drive: - DC battery motor 24 V - Sweeping speed approx. 4.5 km/h - Forward motion Sweeping/vacuuming system: The V-bristles of the sweeper roller allow good transport of the dirt, leading to an optimal sweeping result.Dirt container: The mobile dirt container is made of non-corrosive, impact-resistant plastic and can be easily removed from the machine.
Features and benefits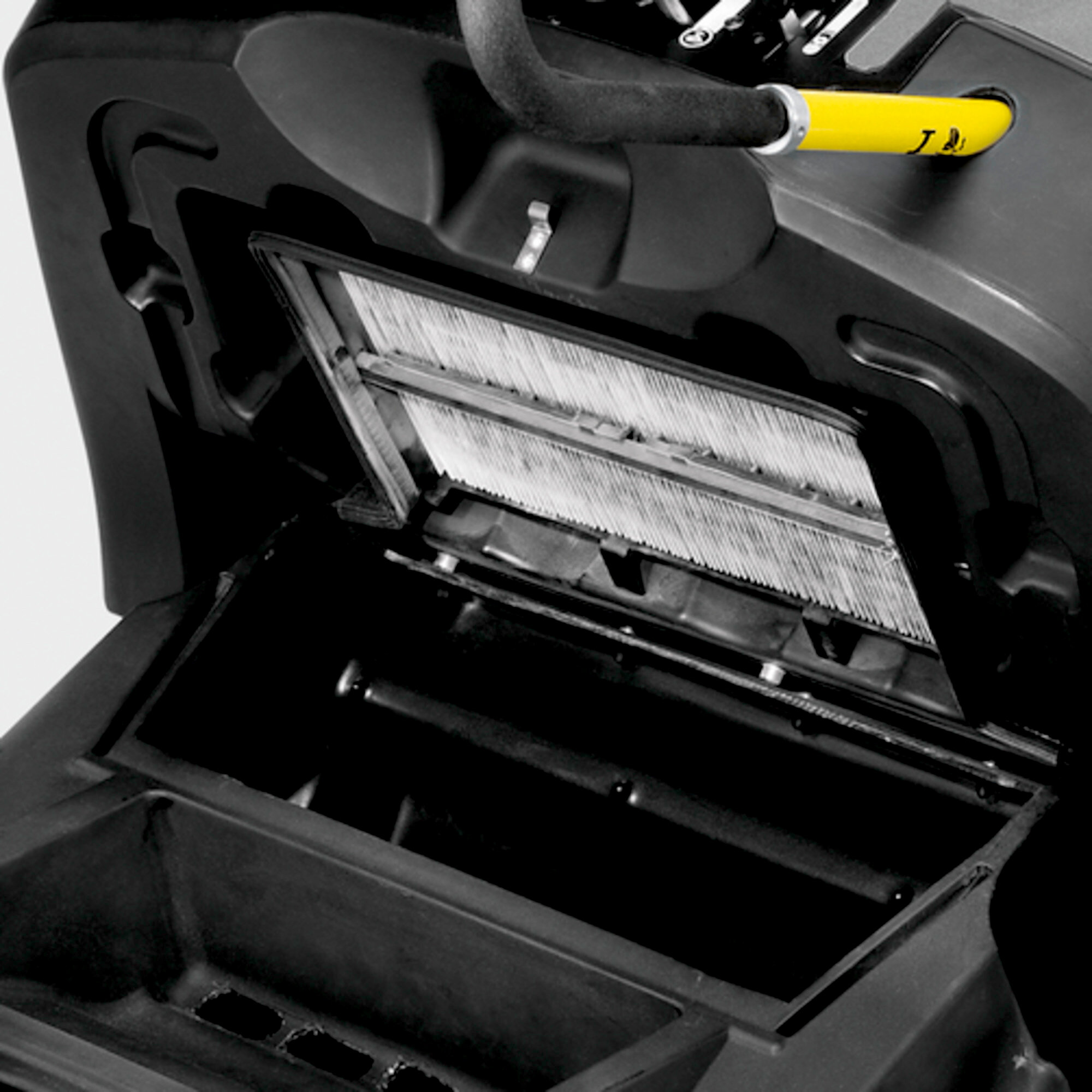 Efficient filter system
2.1 m² filter area. Manual filter cleaning system. Washable polyester filter.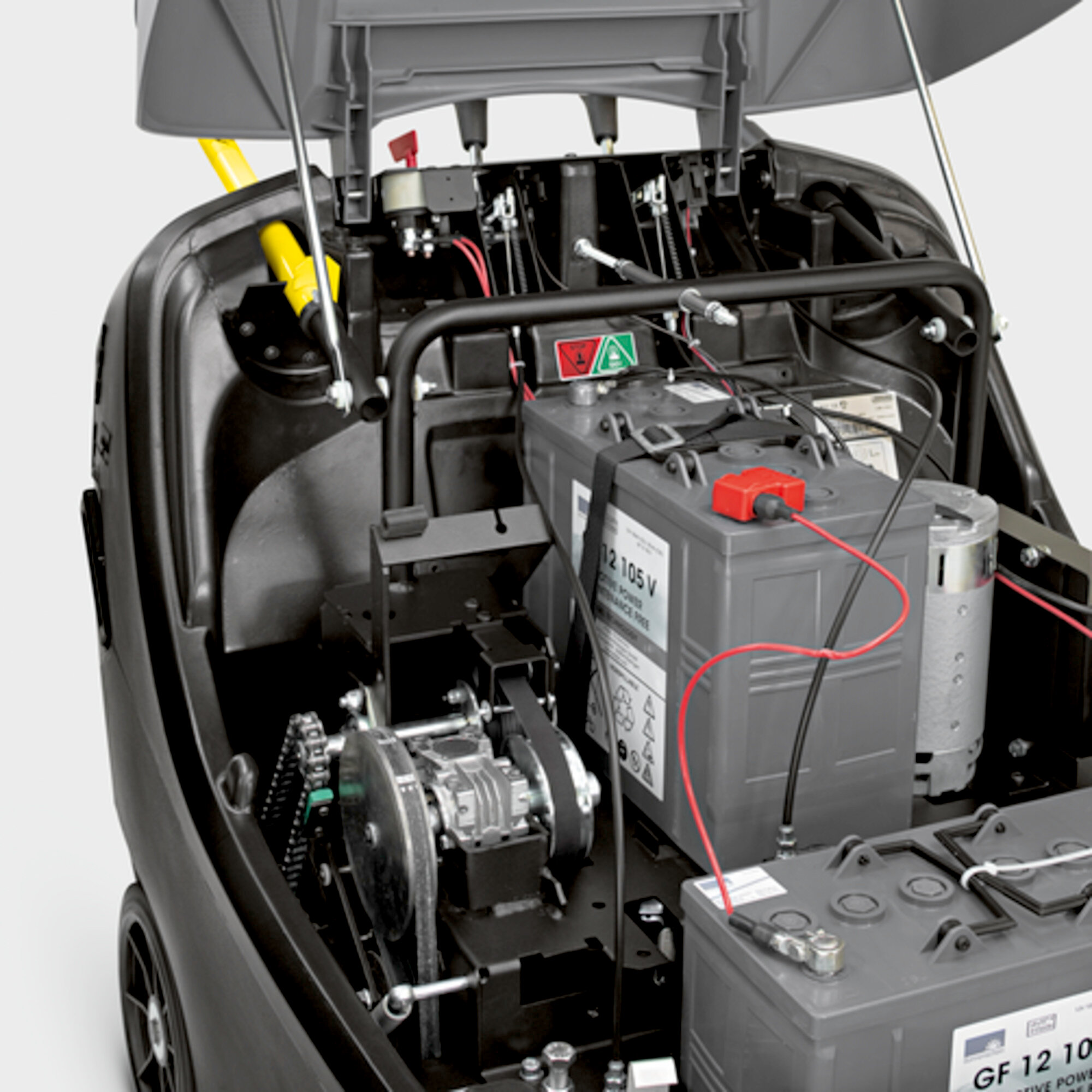 Two-walled rotating frame
Robust and corrosion-free. For the toughest jobs.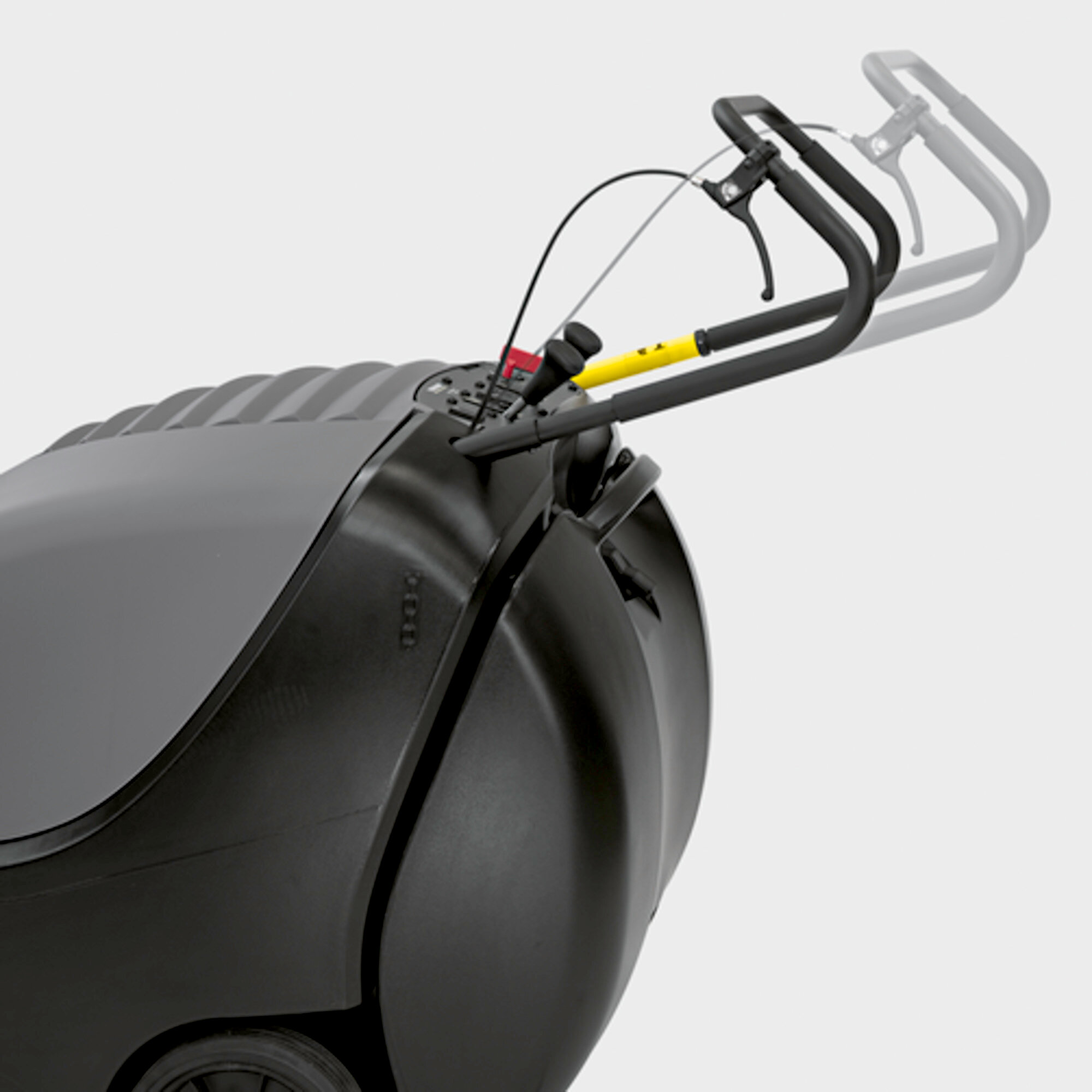 Traction Drive
Intuitive operation. With optional reverse gear.
Waste pick up and emptying
Efficient sweeping thanks to large working width.
Also sweeps wet surfaces.
50-litre container for continuous working.
Filling up to 100 percent.
Short disposal times.
Easy removal thanks to rollers and recessed grips.
Waste pick up and emptying
Specifications
Technical data
| | |
| --- | --- |
| Drive type | Electric |
| Drive | DC motor |
| Drive– performance (V/W) | 24 / 912 |
| Max. area performance (m²/h) | 3825 |
| Working width (mm) | 610 |
| Working width with 1 side brush (mm) | 850 |
| Working width with two side brushes (mm) | 1050 |
| Waste container (l) | 50 |
| Climbing ability (%) | 15 |
| Working speed (km/h) | 4,5 |
| Filter areas (m²) | 2,1 |
| Battery runtime (h) | max. 2,5 |
| Weight (with accessories) (kg) | 112 |
| Dimensions (L × W × H) (mm) | 1355 / 910 / 1155 |
Equipment
Polyester flat pleated filter
Filter cleaning manual
Forwards traction drive
Main sweeper roller adjustable
Waste container, mobile
Coarse dirt flap
Overhead sweeping principle
Suction
Outdoor use
Indoor use
Battery indicator
Suction volume regulation
Side brush, can be lifted/adjusted
Application areas
For cleaning production halls, warehouses and logistics halls, as well as loading areas
For cleaning car parks and service stations
For cleaning areas such as school yards and in the municipal environment
Also ideal for smaller workshops and in agriculture