Flexible floor cleaner for living areas
Be it tiles, stone, vinyl, laminate or parquet: Kärcher floor cleaners can get all hard floors gleaming. From the convenient 2-in-1 device for vacuuming and wiping in a single step to the battery-powered lightweight; the range offers the right choice for every requirement.
2-in-1: the revolutionary FC 5 with suction function can wipe and vacuum in a single step.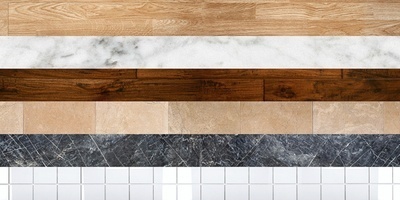 Suitable for all hard floors
Whether it's stone, tile, parquet, laminate or vinyl: combined with Kärcher detergents and care agents
---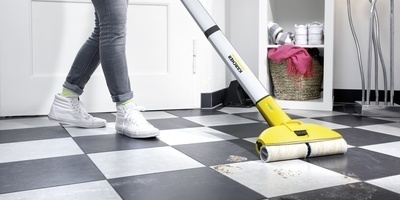 Effortless application
No scrubbing, no wringing out, no bucket. Featuring 500 roller revolutions/min, self-cleaning function and fresh and dirty water tanks.
---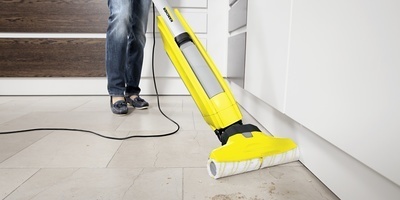 Perfectly clean corners and edges
The central roller drive ensures radiant results in corners and along edges.