Industrial vacuums
High suction power for all requirements: with the right accessories, Kärcher wet and dry vacuum cleaners even pick up liquids and combustible dusts in industry.
These powerful liquid and swarf vacuums have been designed for harsh industrial use and are available with different types of drives. A swarf basket separates the swarf from the liquid so that both can be reused.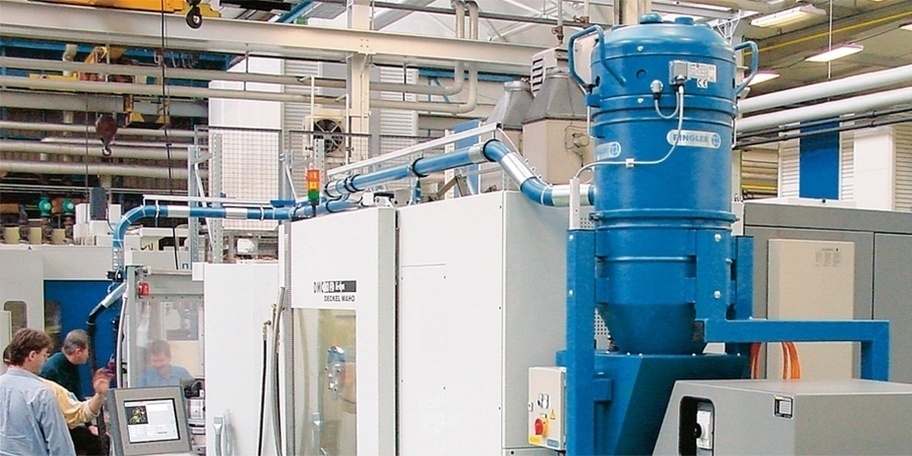 For 40 years, Ringler has been a well-known manufacturer of high-quality industrial vacuum cleaners and stationary vacuum solutions. The range goes from small mobile industrial vacuum cleaners, stationary extraction systems with pipe construction to dust extractor plants with individually designed collecting units. Our products are characterised by highest quality, long service lives, technical sophistication as well as robust construction.