Scrubber drier
BD 70/75 W Classic Bp
BD 70/75 W Classic Bp push scrubber drier with 75-litre tank and dual-disk brush head. Very easy to use and extremely versatile.
Simple concept, easy to use, easy maintenance: Our battery powered BD 70/75 W Classic Bp push scrubber drier is extremely user friendly and delivers great cleaning performance thanks to its dual-disk brush head with adjustable brush contact pressure and aluminium squeegee. The robust, extremely compact machine is also highly manoeuvrable and versatile. Its 75 litres of tank volume also effortlessly ensure long runtimes.
Features and benefits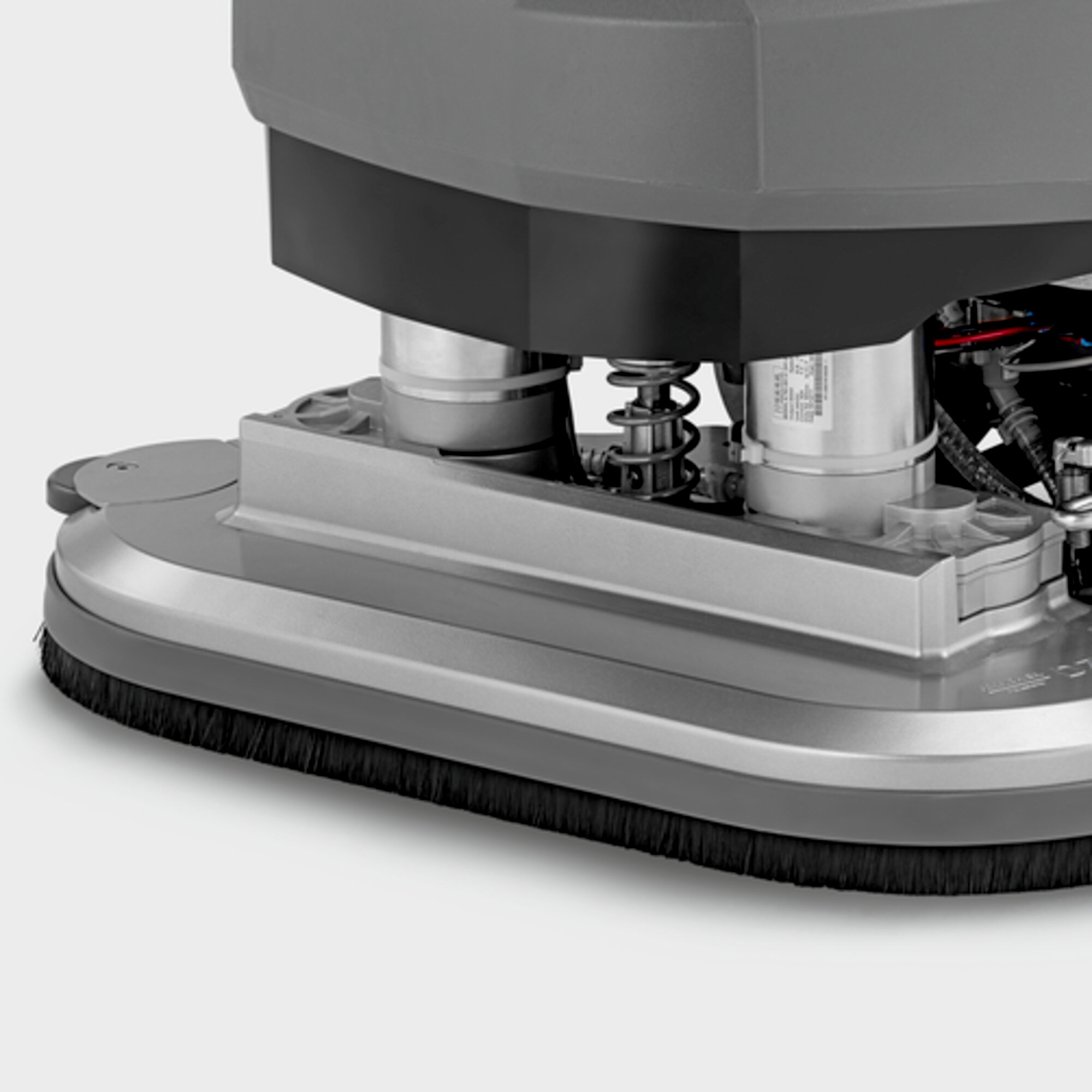 The brush head and squeegee are made from long-lasting aluminium
Robust machine concept for tough working conditions with low failure rates. Also developed for applications in harsh conditions.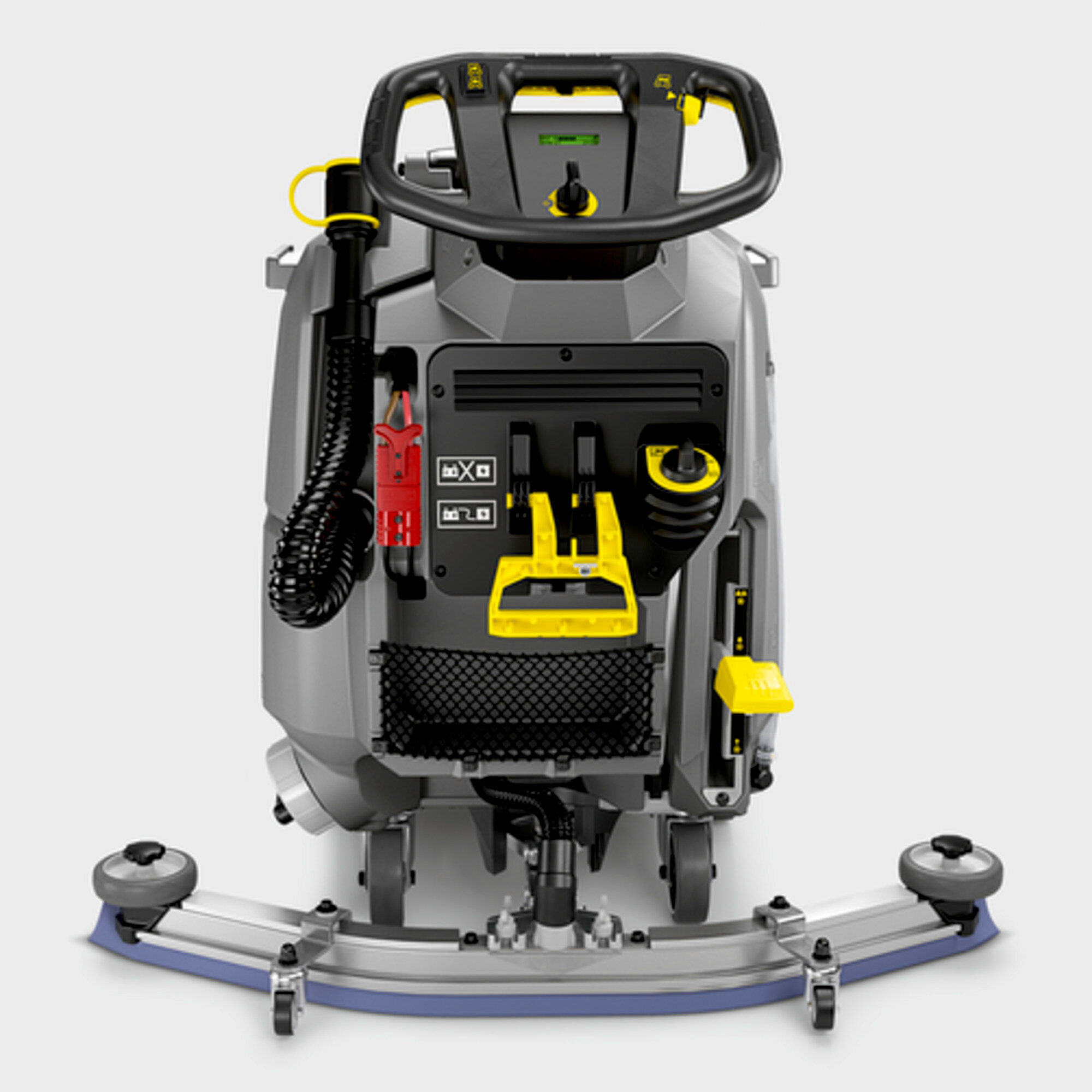 Extremely simple operating concept
All machine functions can be operated using switches, buttons and knobs. Colour-coded controls for easy operation and short teach-in times.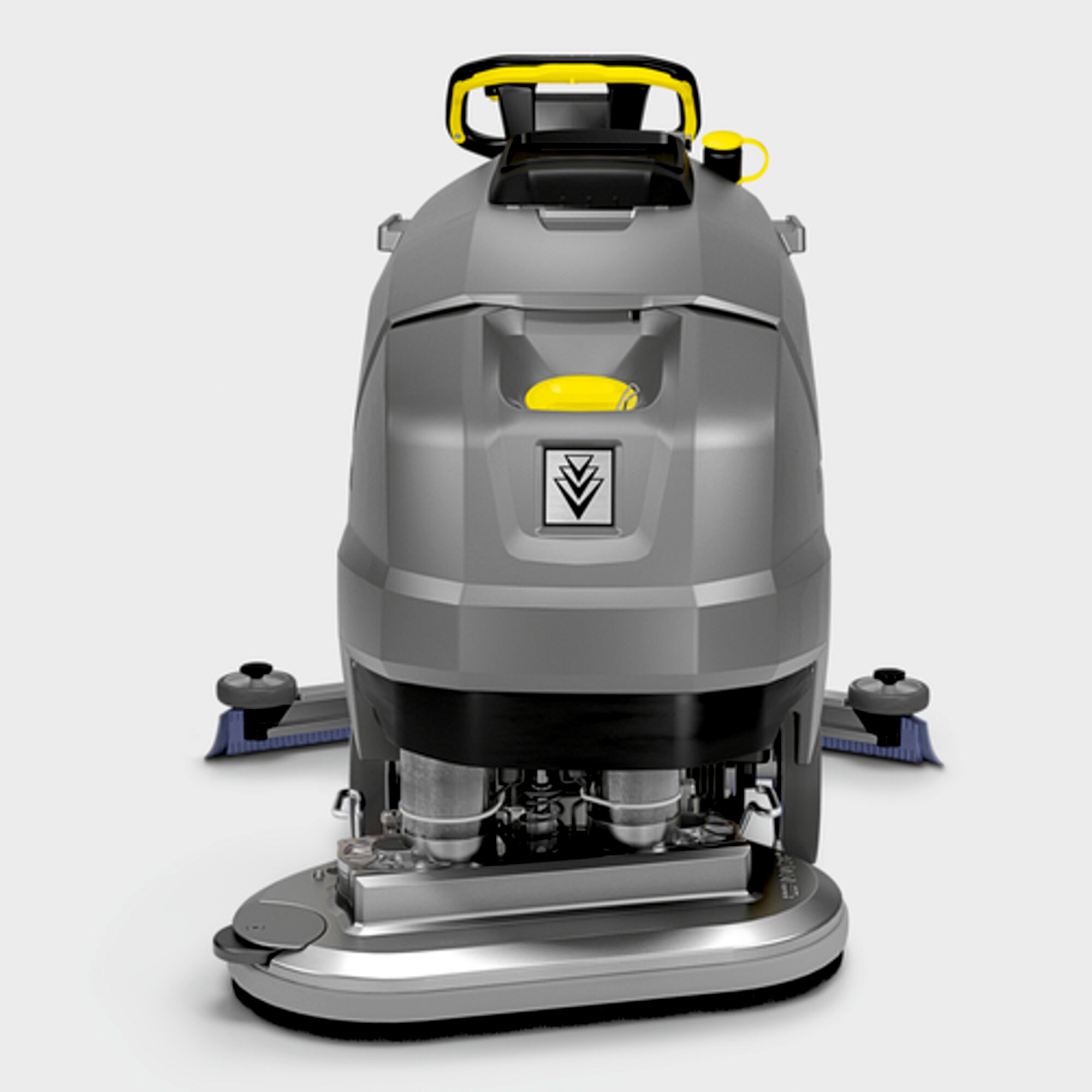 Compact and robust design
Highly versatile, easy to manoeuvre machine that provides a good overview. Reduces the risk of damaging the machine or equipment.
Brush contact pressure can be adjusted as needed
Contact pressure can be increased from 30 to 50 kilograms as needed.
Lower contact pressure when there is only a little dirt or if the floor is delicate.
High contact pressure for stubborn dirt or coating removal.
Specifications
Technical data
| | |
| --- | --- |
| Working width of brushes (mm) | 705 |
| Working width, vacuuming (mm) | 1030 |
| Max. area performance (m²) | 3195 |
| Practical area performance (m²) | 1917 |
| Tank of fresh/dirty water (l) | 75 / 75 |
| Brush contact pressure (g/cm²/kg) | 20.4 - 34 / 30 - 50 |
| Brush rotational speed (rpm) | 180 |
| Rated input power (W) | max. 1850 |
| Traction motor (W) | 250 |
| Battery (V) | 24 |
| Battery runtime (h) | max. 4 |
| Sound pressure level (dB(A)) | 63 |
| Drive type | Battery |
| Weight incl. packaging (kg) | 142.7 |
| Dimensions (L x W x H) (mm) | 1445 x 750 x 1065 |
Equipment
Disc brush
Powerful traction drive
squeegee, angled
2-tank system
Motor, Battery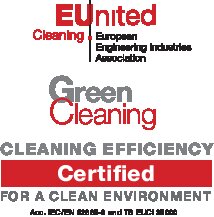 Application areas
Ideal for cleaning retail stores, shopping centres and hardware stores
Ideal for cleaning airports, in industry and in the transport industry
Well suited for building service contractors, e.g. in sports halls

KÄRCHER RENTAL – RENTAL MACHINES
With rental machines, you're always using just the right machine that is optimal for the specific application. And only for just as long as it is actually needed. Renting directly from the manufacturer – the first choice for professionals.

It doesn't matter whether you rent or purchase your Kärcher machine. The deciding question is what you really need. And also what makes economic sense. If you'll be operating a machine at full capacity on a permanent basis, it certainly makes sense to purchase it. On the other hand, renting equipment enables you to harness potential in the short term without tying up capital. Furthermore, you can always draw on a professional fleet and concentrate completely on your core business.

You can receive advice on Kärcher rental machines via our contact form or by telephone on 1-300-22-3188. Our experts from the Kärcher rental fleet are happy to help from Monday to Friday from 8.30am to 5.30pm.