RoboCleaner
The fully automatic robot vacuum cleaner Kärcher robot vacuum cleaners called RoboCleaner do all the work - without you lifting a finger: this machine cleans all standard household floor coverings. Even when you are not at home. Simply plug in the charging station, switch on, set the cleaning time and leave the rest to the RoboCleaner. It negotiates obstacles with ease. It even recognises stairs and steps. When its work is done, it automatically returns to base guided by an infrared beam. As well as recharging its batteries, it discharges the dirt it has picked up.
The smarter approach to vacuuming.
The RC 3 ensures rooms are kept clean throughout your home – and saves you plenty of time in the process. All you need to do is program or start the RoboCleaner, and it will take care of all the work. The vacuum cleaner can be intuitively operated using either an app on your home network or via the button on the device itself. With the user-friendly app for smartphone and tablet, you can schedule cleaning of both large areas and specific spots and set these procedures to begin automatically.
Thanks to precise mapping, not a single crumb is missed.
The RC 3 creates a map of its surroundings for a systematic approach to cleaning. This makes its work more efficient and ensures that no areas are missed by the RoboCleaner. The app can be used to view this map, which shows both the areas that still need to be cleaned and those that have been already been taken care of.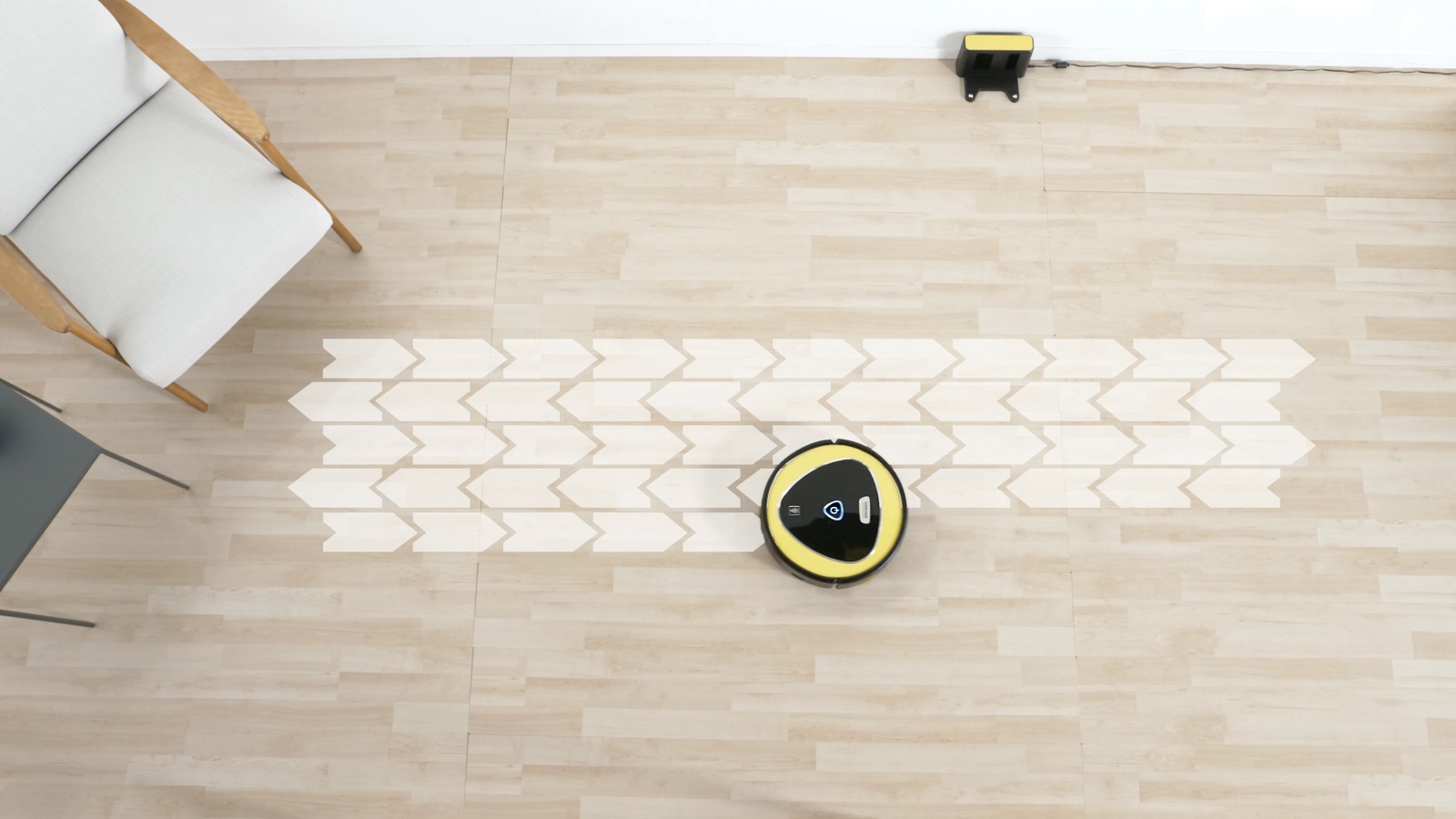 Permanently clean.
The smart helper cleans regularly and thus creates a completely carefree, feel-good atmosphere of permanent cleanliness. Thanks to the RC 3's effective combination of its suction function and dual brush system, dirt is always absorbed optimally. It can also reach corners and edges thanks to its practical side brush, and even the smallest of particles are picked up by its integrated fine filter – for maximum cleanliness.
Connecting the Home & Garden App to the home network
Setting up the Home & Garden App
Distance and fall sensors
Distance and fall sensors help to avoid collisions in rooms as well as preventing the RoboCleaner from falling down the stairs.
Cleaning low-pile carpets
The RC 3 can even perform a deep clean on low-pile carpets.
Cleaning under furniture
In addition to cleaning along walls and in corners, the RoboCleaner can also clean under furniture (with a gap of > 10 cm from the floor) without any problems.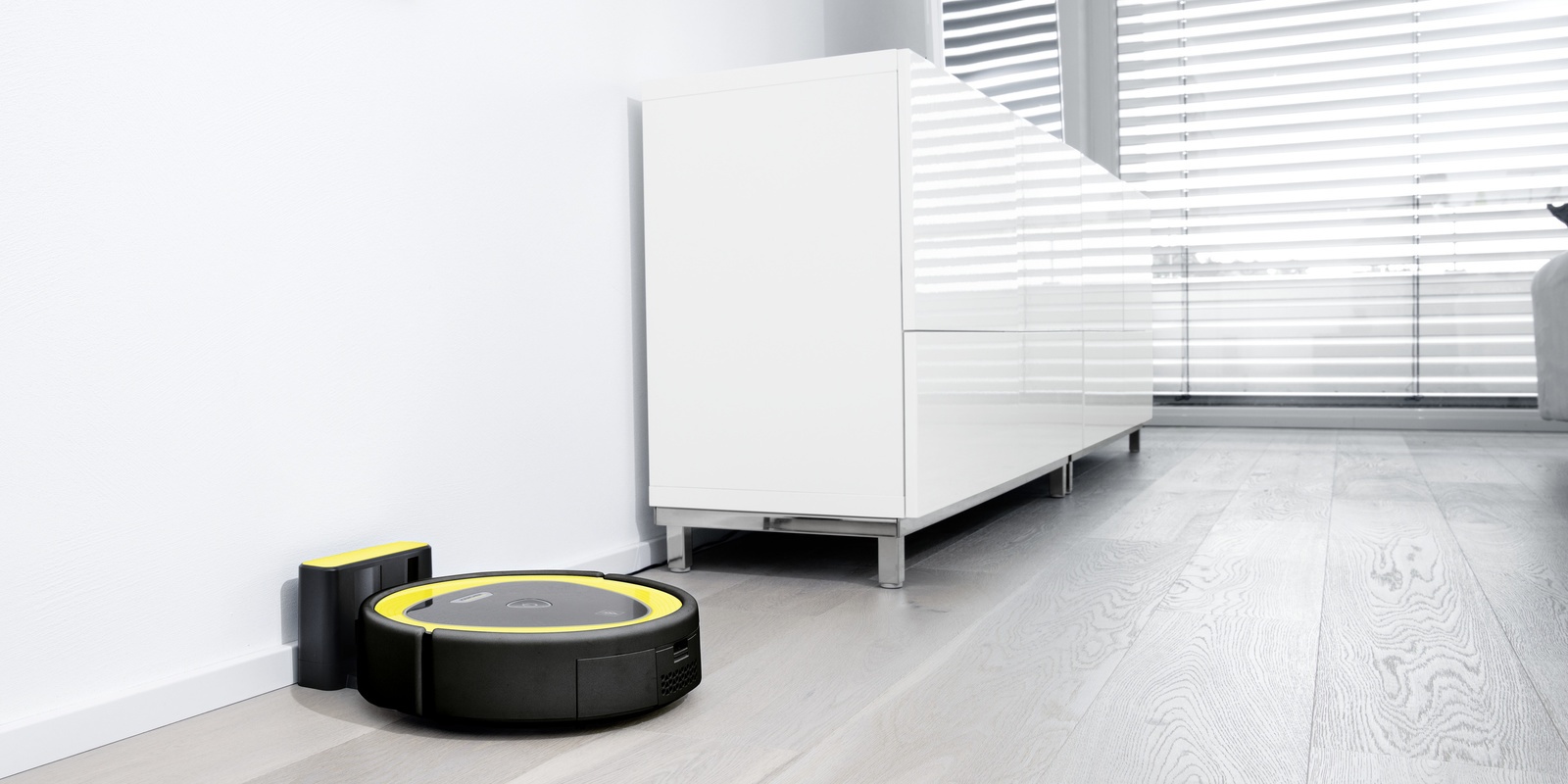 Autonomous charging
The RC 3 can charge itself independently in between cleaning or to full capacity, as required.
Fuss-free waste container
The waste container of the RC 3 is simple to remove and can be emptied quickly.
Removable battery
The battery of the RoboCleaner is easy to insert and can be taken out again just as simply.
User-friendly fine filter
The fine filter of the RC 3 is extremely easy to clean and replace.
Easy-to-clean main brush
The dual brush system of the robotic vacuum cleaner can be cleaned with minimal effort.
Easy-to-attach side brushes
The screws that hold the side brushes are really simple to insert and remove, allowing you to replace these brushes without difficulty.
App Store
Our Kärcher Home & Garden App for managing and monitoring all smart devices for private home use is available to download via the App Store, and is compatible with iOS version 10 or later.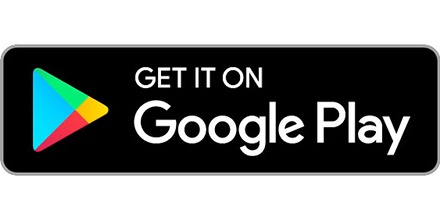 Google Play
Our Kärcher Home & Garden App for managing and monitoring all smart devices for private home use is available to download via Google Play, and is compatible with Android 5 or later.