Manual cleaning equipment
Perfect manual cleaning: Kärcher's manual cleaning tools are the first choice in modern maintenance cleaning. Thanks to a modular construction, innovative cleaning and system solutions can be provided that inspire cleaning professionals.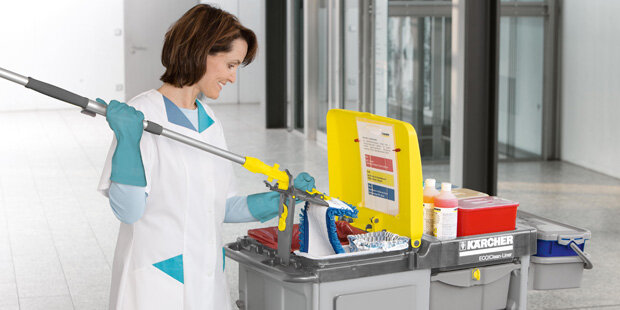 Choose from our extensive range of different handles for use with commercially available dust, damp and wet cleaning machines.