Chainsaw
CS 330 Bp
CS 330 Bp battery-powered chainsaw: exceptionally powerful in daily use, features innovative 50-volt battery technology and runs extremely quietly where it is important.
The CS 330 Bp battery-powered chainsaw is the ideal device to use anywhere where noise must be avoided, such as in residential areas, near schools, hospitals, retirement homes and parks. Fitted with innovative 50-volt technology, the saw is extremely quiet, vibration-free and user friendly and, unlike petrol-operated machines, does not emit any harmful substances or unpleasant exhaust fumes and odours. This makes it the perfect addition to and support for Kärcher municipal vehicles in daily use and, in particular, for tasks involving tidying up after damage caused by bad weather or work to improve parks and inner-city spaces. Batteries to fit the CS 330 Bp and the battery chargers designed for these can be purchased separately.
Features and benefits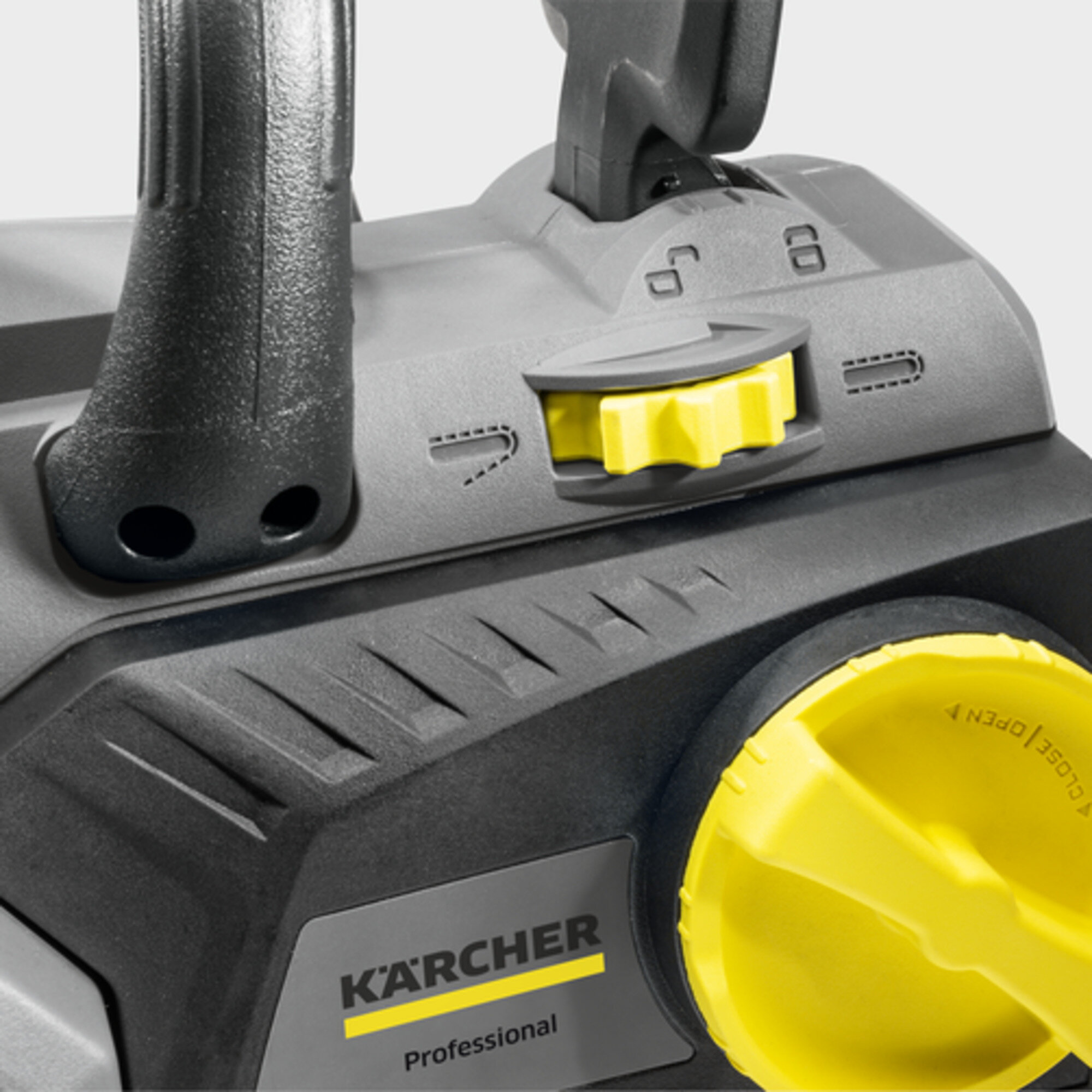 User-friendly, automatic chain lubrication
Less maintenance required with optimal chain lubrication and longer service life.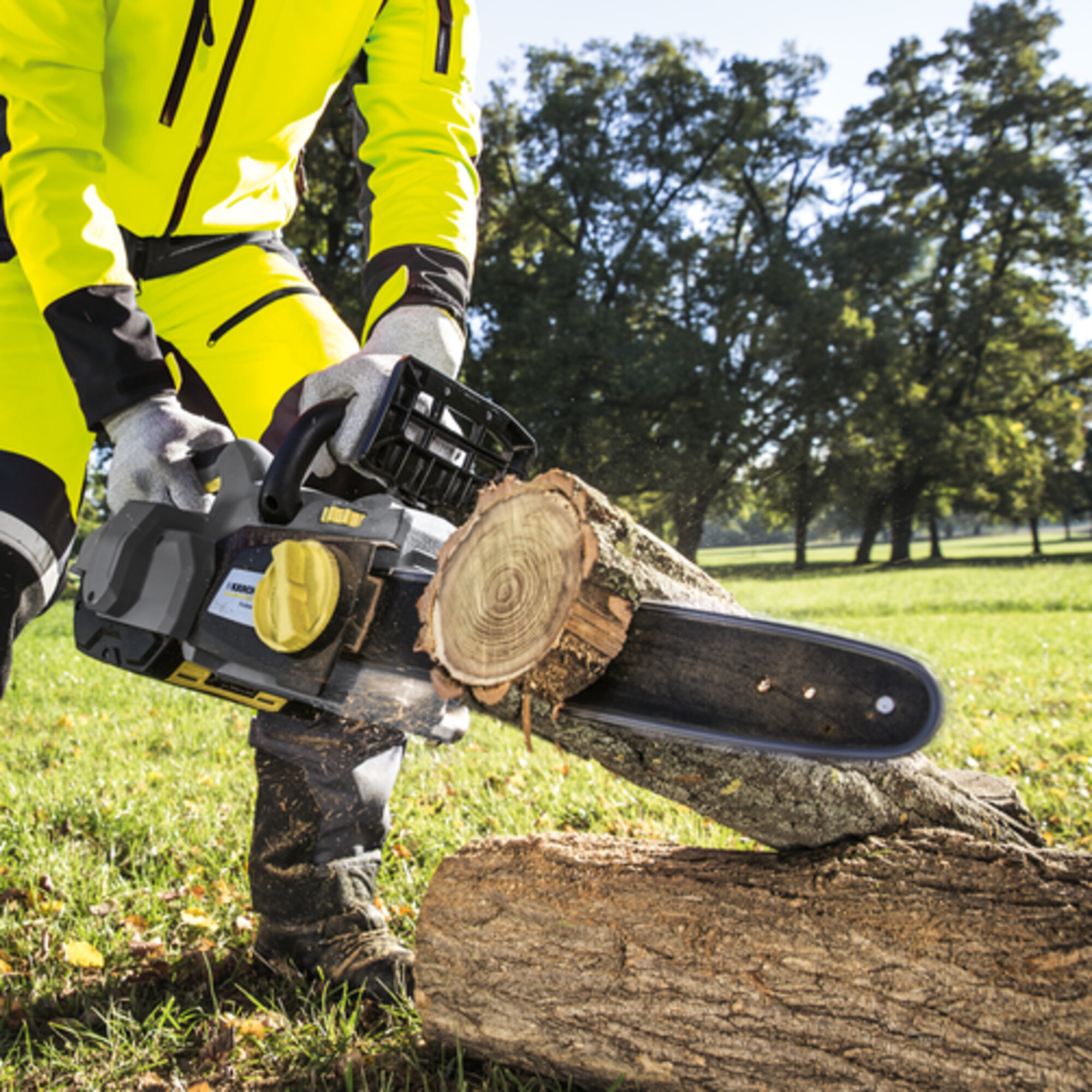 Maximum safety thanks to electric chain brake
For maximum safety, the chain immediately stops on contact with the front hand guard.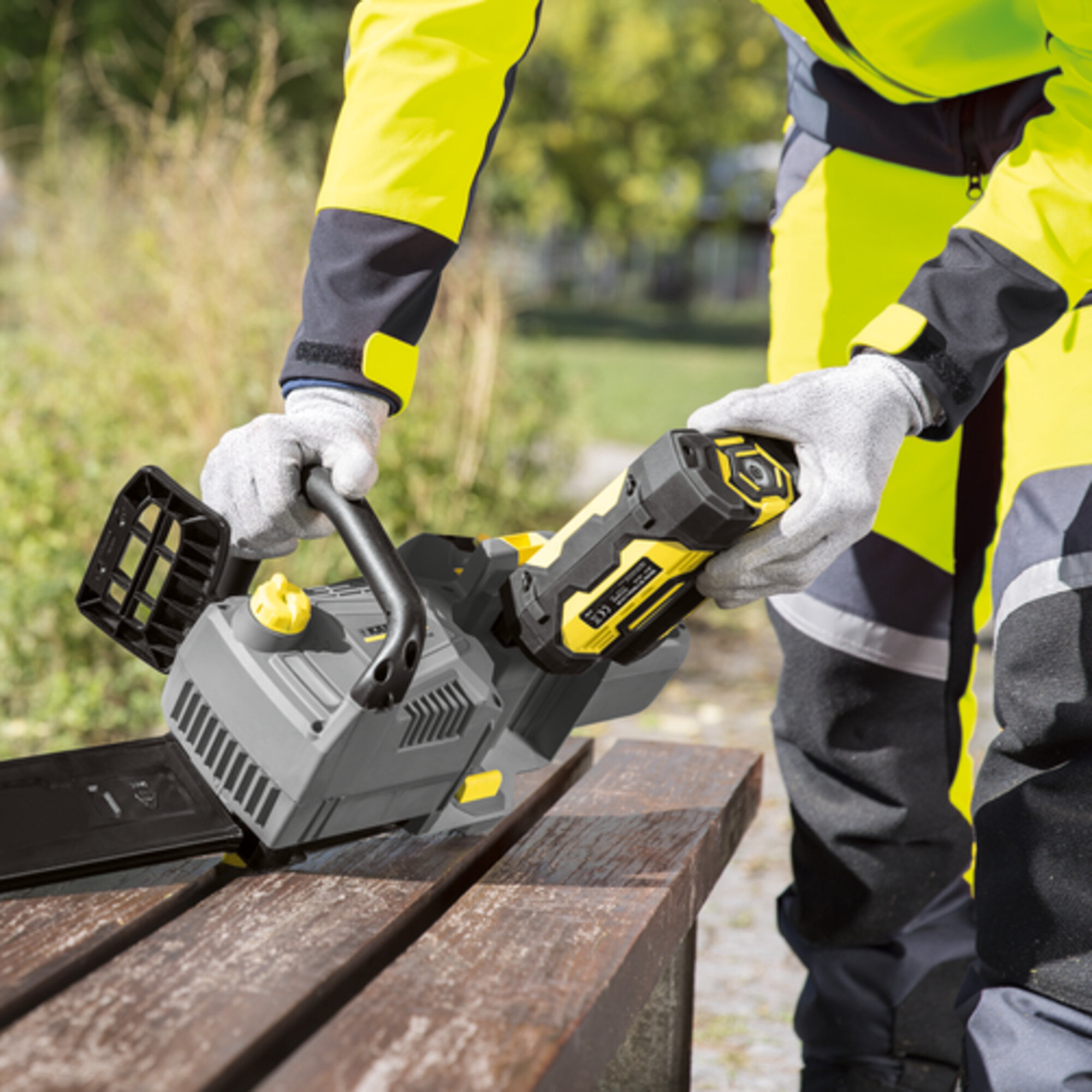 Battery fully compatible with all machines in the Kärcher Park & City Solutions range
Maximum flexibility. The compatible battery can be quickly transferred to other machines if required.
No emission of harmful substances and CO₂
Environmentally compatible and user-friendly. No petrol fumes when working.
Up to 50% quieter than petrol-powered machines
Can be used in noise-sensitive areas, e.g. residential areas, near schools and at night.
Significantly lower vibration compared to petrol-powered machines
Designed for long periods of fatigue-free use.
Up to 90% lower overall costs compared to petrol-powered machines
Highly economical as there are no petrol costs and maintenance costs are low.
Up to 50% faster charging times compared with standard machines thanks to 50-volt technology
Greater efficiency due to less idle times.
Specifications
Technical data
| | |
| --- | --- |
| Guide rail (cm) | 35 |
| Chain speed (m/s) | 12 |
| Chain pitch | 325" |
| Chain type | Oregon 90PX052X |
| Sound pressure level (dB(A)) | 86 |
| Guaranteed sound power level (dB(A)) | 99 |
| Voltage (V) | 50 |
| Battery type | Lithium-ion battery |
| Weight without accessories (kg) | 3.4 |
| Weight incl. packaging (kg) | 7 |
| Dimensions (L × W × H) (mm) | 780 x 240 x 247 |
Application areas
Removal of fallen branches and trees after storm damage
Tree pruning and hedge trimming in parks and inner-city areas
Felling small and medium-sized trees in towns and cities