Multi-purpose vacuum cleaner WD 5 Premium
The WD 5 Premium is an extremely powerful multi-purpose vac with 30L stainless steel container, flat pleated filter in a removable cartridge, as well as filter cleaning and blowing function.
More than class: The top class WD 5 Premium multi-purpose vac! The power consumption is only 1,100 watts, although the device has an exceptional suction power of 1,800 watts. The multi-purpose vac is equipped with a corrosion-resistant 30-litre stainless steel container and innovative filter removal technology, which allows you to conveniently remove the flat pleated filter in seconds by folding out the filter cartridge. The filter is also suitable for wet and dry suction with no need to change the filter. Thanks to integrated filter cleaning, the dirty filter can be efficiently cleaned at the push of a button with strong pulses of air, so that suction power is quickly restored. The interchangeable floor nozzle with two rubber and two brush strips and the innovative suction hose guarantee optimal intake of all types of dirt and offer maximum cleaning convenience. The handle with protection against static (especially useful when vacuuming fine dust) is removable and enables the attachment of accessories directly to the suction hose. Other comfort features, such as parking position, blowing function, 3-in-1 adjustable handle, drain screw, as well as cord and accessory storage, complete the device's profile. Available exclusively to Mitre10 and comes with a two year domestic warranty.
Features and benefits
Patented filter removal technology
Quick and easy removal of the filter from the filter box – without contact with dirt. For wet and dry vacuuming without changing the filter.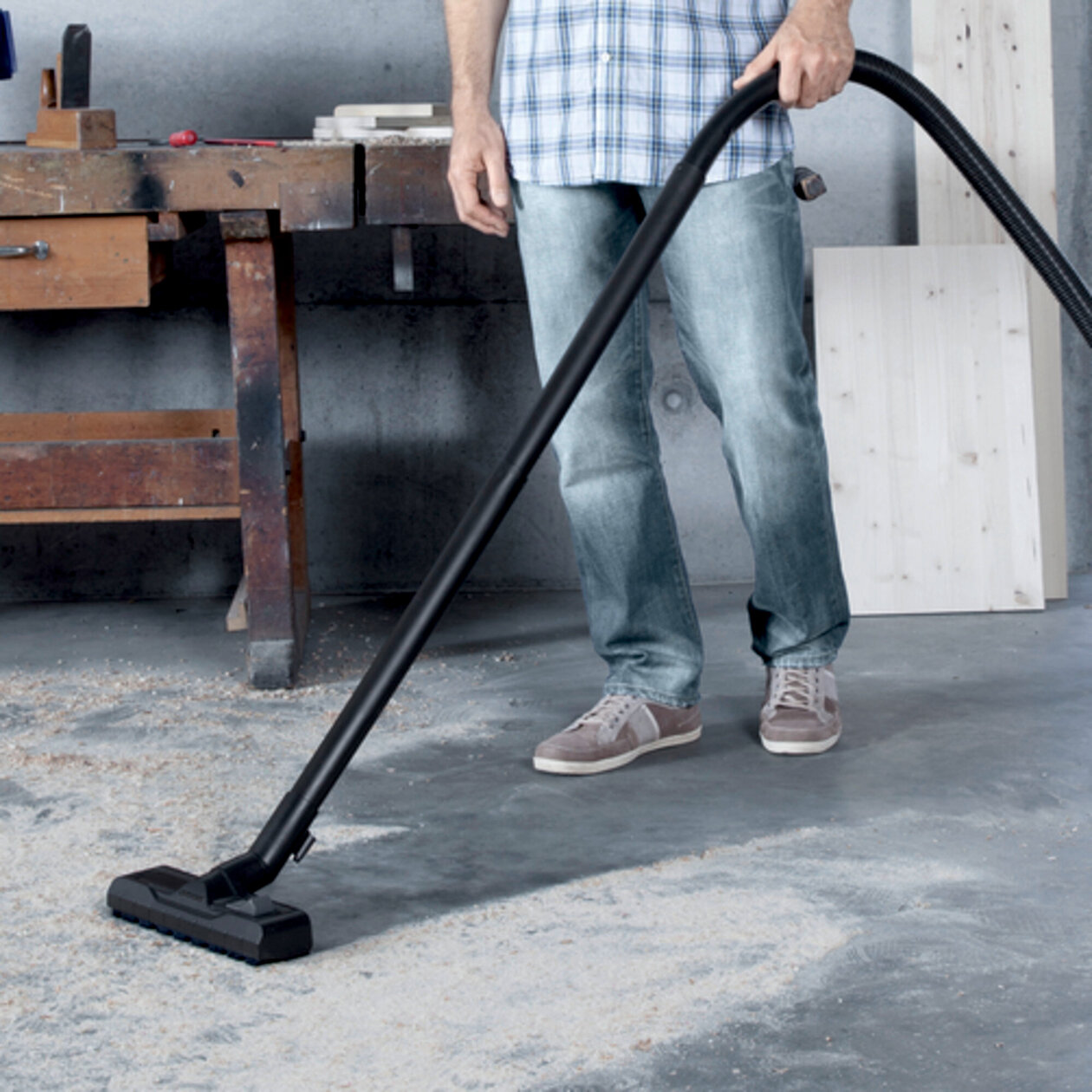 Newly developed floor nozzle and suction hose
For perfect cleaning results, whether on dry or wet, fine or coarse dirt. For maximum convenience and flexibility when vacuuming.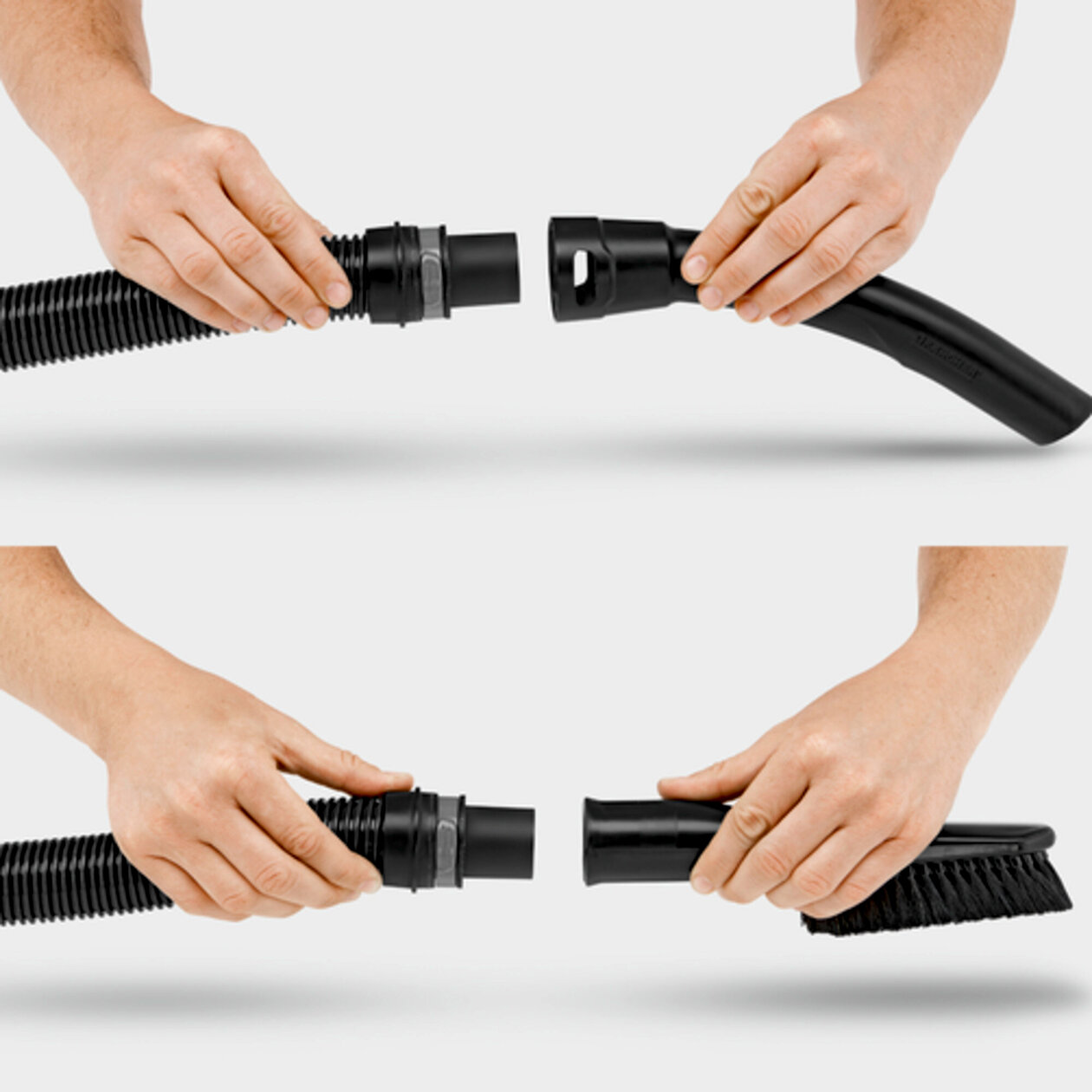 Removable handle
Offers the possibility of attaching different nozzles directly onto the suction hose. For easy vacuuming even in the tightest of spaces.
Exceptional filter cleaning
Powerful pulsed air blasts move the dirt from the filter into the container at the push of a button.
Suction performance is quickly restored.
Practical blowing function
The practical blowing function helps wherever vacuuming is not possible.
Effortless dirt removal e.g. from a gravel bed.
Drain screw
Time and energy-saving emptying of large amounts of water.
Practical parking position
Quick and convenient temporary storage of suction pipe and floor nozzle during breaks.
Practical cord and accessory storage
Secure, space-saving and easy-to-reach storage of suction hose, power cord and accessories.
Patented 3-in-1 carrying handle.
Convenient transport of the unit.
Easy and fast container opening, closing and emptying.
Specifications
Technical data
| | |
| --- | --- |
| Real suction power* (Air Watt) | 240 |
| Energy use (W) | 1100 |
| Container capacity (l) | 30 |
| Container material | Stainless steel |
| Power cable (m) | 5 |
| Standard accessory ID (mm) | 35 |
| Current type (V/Hz) | 220 - 240 / 50 - 60 |
| Weight without accessories (kg) | 9 |
| Weight incl. packaging (kg) | 12 |
| Dimensions (L × W × H) (mm) | 418 x 382 x 694 |
| -- | * Measured by the suction tubes according to the standardised IEC 60312 method of measurement. |
Equipment
Suction hose, 2.2 m, 35 mm
Removable handle with electrostatic protection
Suction tubes, 2 piece(s), 0.5 m, 35 mm
Wet and dry floor nozzle, switchable floor nozzle with 2 rubber & 2 brush strips
Flat pleated filter, in removable filter cartridge
Crevice nozzle
Fleece filter bag, 1 piece(s)
Blower function
Parking position
Filter cleaning
Drain screw
Accessory storage on the device
Sturdy bumper
Convenient 3-in-1 carrying handle
Turn switch (On/Off)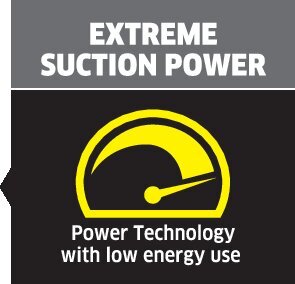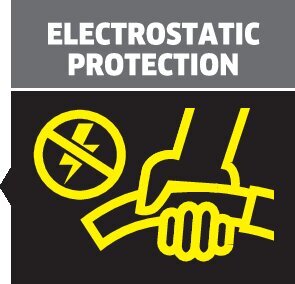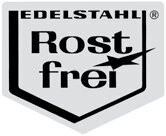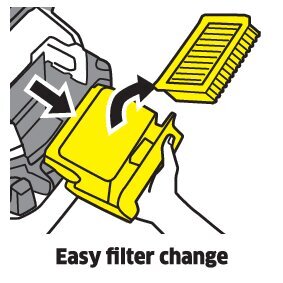 Application areas
Renovation
Outdoors & garden
Garage
Workshop
Hobby room
Cellar
Entrance area
Car interior cleaning
Large amounts of water