Carpet cleaning
Carpet cleaning is easy with the right Kärcher products.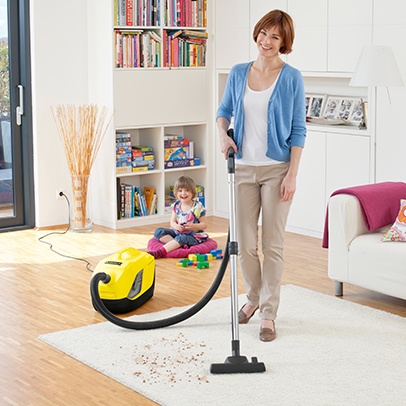 Vacuum cleaners with innovative water filter technology
Unlike a traditional vacuum cleaner with a filter bag, the new DS 5.800 vacuum cleaner with water filter relies on the natural power of
water, which is rotated at high speed in the filter. The
dirt vacuumed up is passed through the swirling water and is reliably filtered out of the air and combined with the
water. The result: exhaust air that is exceptionally fresh and clean.
Suitable devices and accessories