Kärcher Philippines
Alfred Kärcher GmbH & Co. KG is a family-owned company that operates worldwide and is known for its extensive range of high-pressure cleaners, vacuum cleaners, and other cleaning implements and solutions. Headquartered in Winnenden, Germany, it produces both cleaning equipment and full cleaning systems. Being the world market leader in cleaning technology, it employs more than 10,000 people worldwide and has 100+ subsidiaries in more than 60 countries.

In the Philippines, Kärcher Inc., was established as a direct subsidiary of Alfred Kärcher GmbH & Co. KG as of early 2015 to provide local presence and support to all its dealer partners and customers nationwide.

With the recently inaugurated Kärcher Center Manila facility in August 2018, Kärcher Inc. is now equipped with an industry-leading showroom, training center, service workshop, and sales offices, to better serve the local market and satisfy its wide customer base. The new facility is strategically located in the heart of Sucat, Paranaque City, where customers are able to better access Kärcher's class-leading products and services.

At present, a diverse range of Kärcher consumer products are sold nationwide and in various retail channels through its current Retail dealer partners: Fabriano SpA. / CYA Industries, and Citi Hardware.

For the Professional and Commercial products, a team of direct sales professionals, equipped with cleaning expertise, are assigned to different target groups ranging from Building Service Contractors (BSC), Hospitality,
Industry, Construction, Healthcare, Transportation, etc. to provide customers with the right cleaning solutions to their daily cleaning tasks.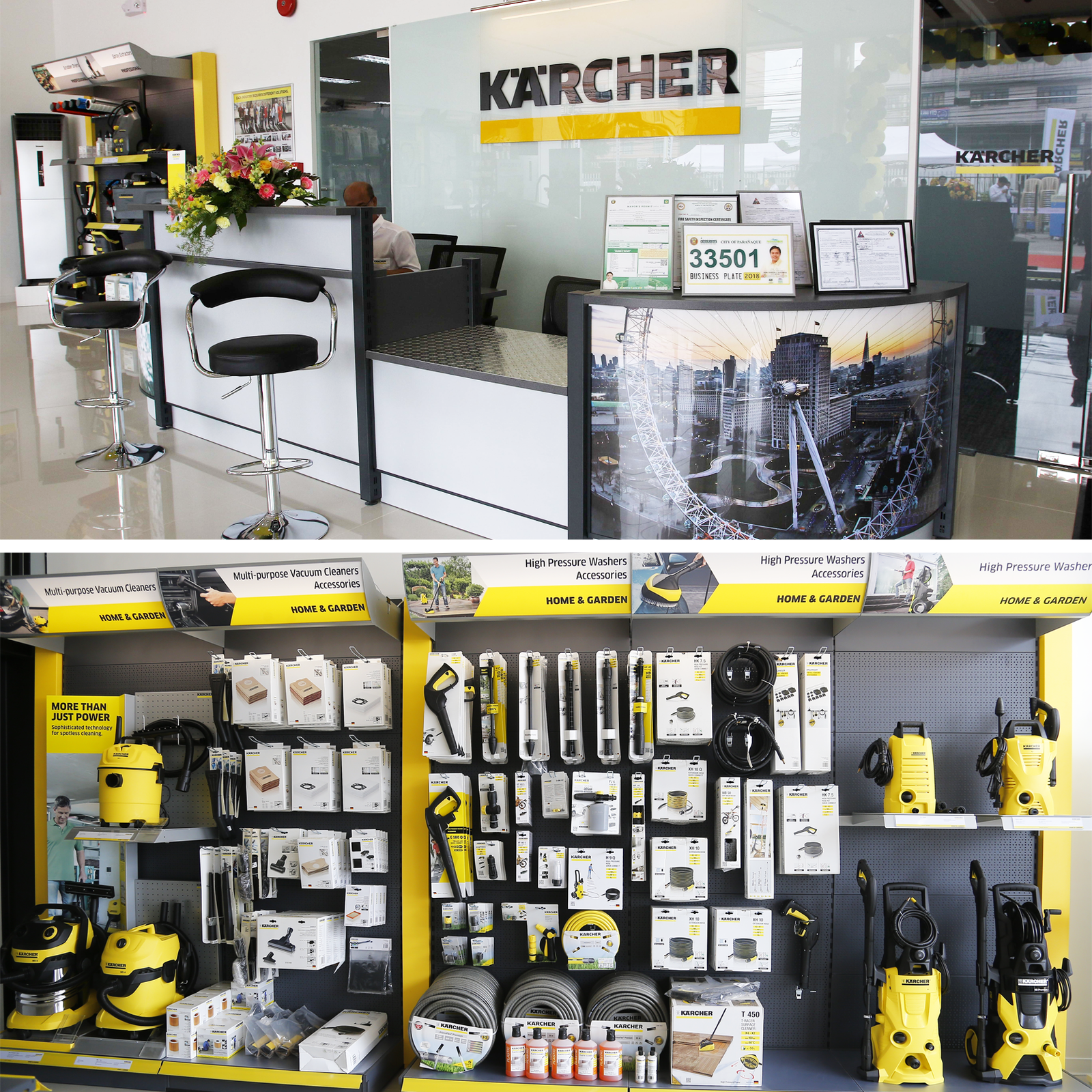 How to Find Us
Enter your starting address and Google Maps will show you the exact route to us